The days are short: the sun clears the east ridge at around 9.00am and sets at 3.30 pm, well to the south of Finger Peak.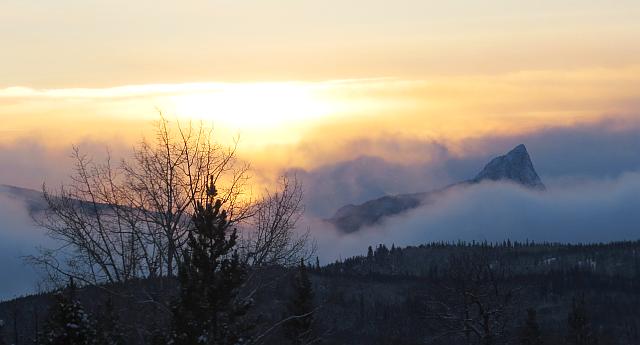 (By the way, many people told me they tried to google Finger Peak.  This is a local name: it has no name on any map, like most of the mountains around here.  Finger Peak does not even register on Google Earth – I have tried to find it many times!)
There is not a lot of snow here.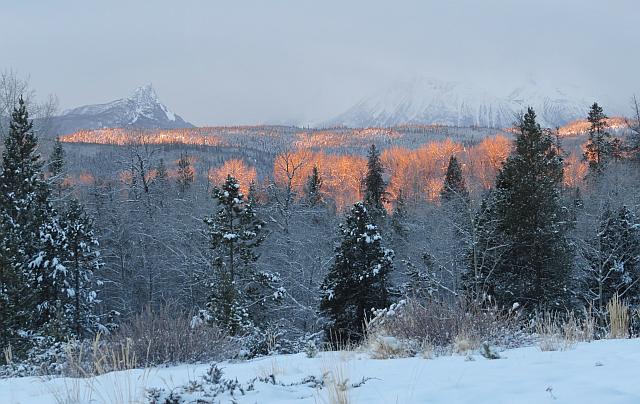 With my new Canon SX50 camera, I can zoom right in!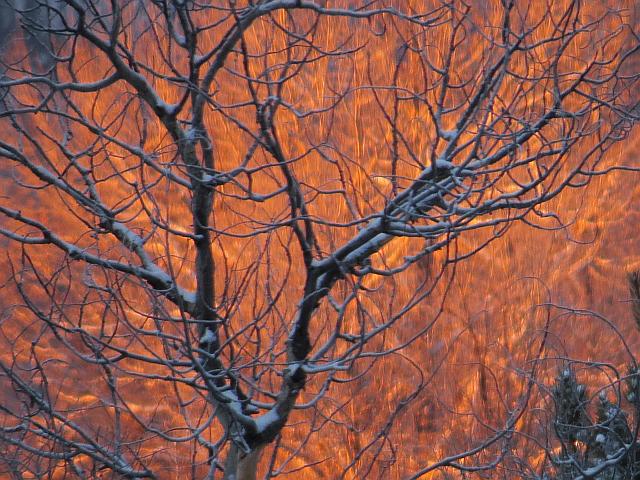 There has been a mix of sun and cloud.  I loved the way the light caught this old truck.  (Yup, those are bullet holes in it!)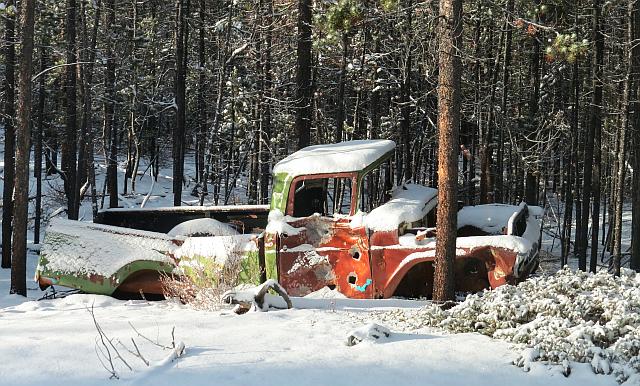 The camera takes pretty reasonable close-ups, too.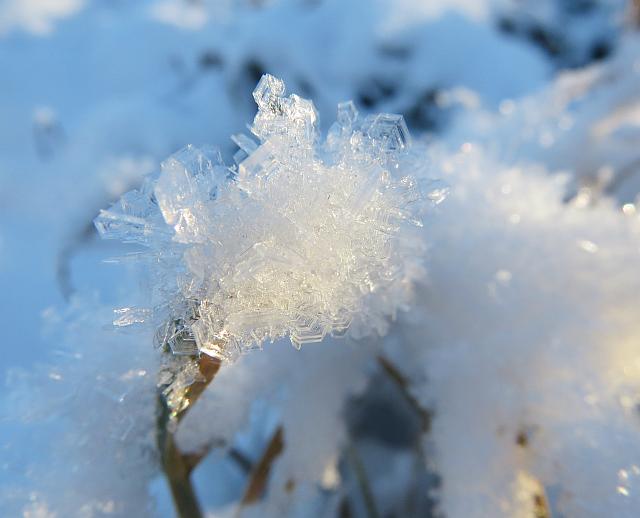 And of course it's great for taking snapshots of birds around the feeder:
Black-capped chickadee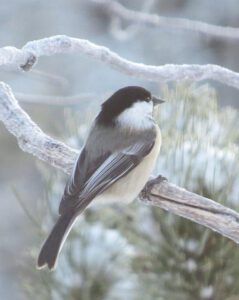 Whiskey jack (or grey jay, or Canada jay)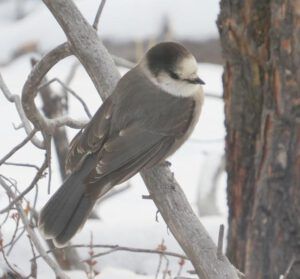 And, stars of the show at this time, male pine grosbeaks.