But my real destination was the ridge above the meadows.  First I went half way up to a viewpoint on Avalanche Lake Lookout.  From it, I could see the Chilcotin stone circle that created a flurry of interest in the media earlier this year.
It was a gloomy day and pretty chilly on the North Ridge, but there were no bugs!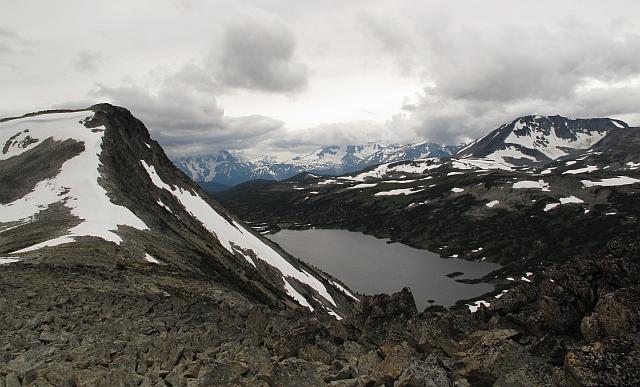 The flowers on the more exposed parts of the ridge were finished, but where the snow had lain later, there was a wealth of growth.
Spotted Saxifrage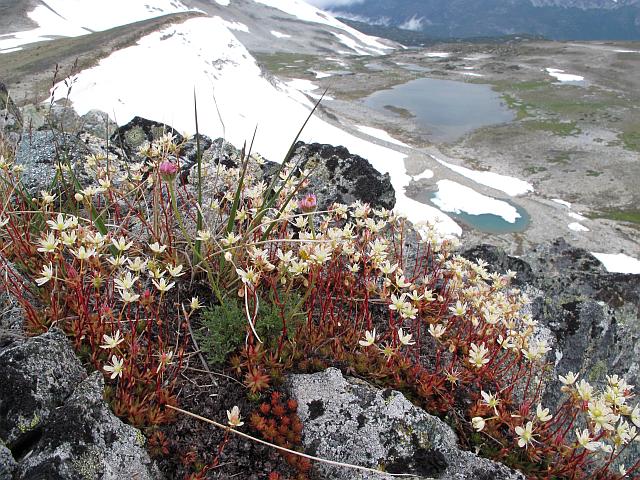 And a close-up to see why it got its name.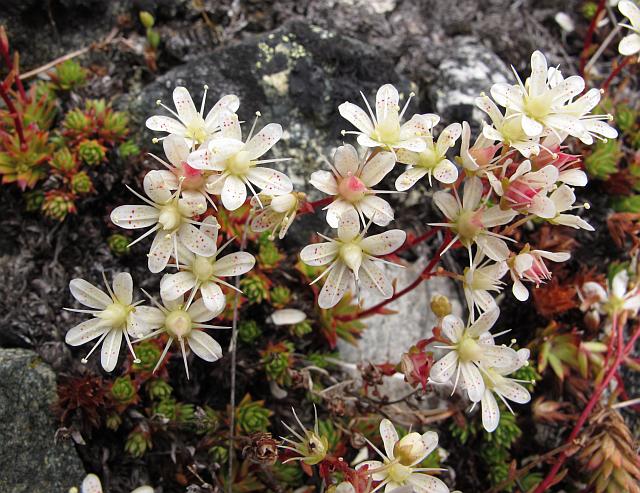 Lance-leaved stonecrop was abundant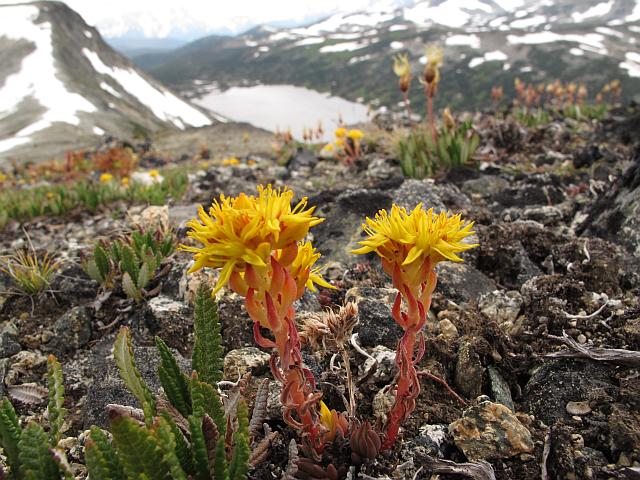 And everywhere, there were the amazing alpine harebells.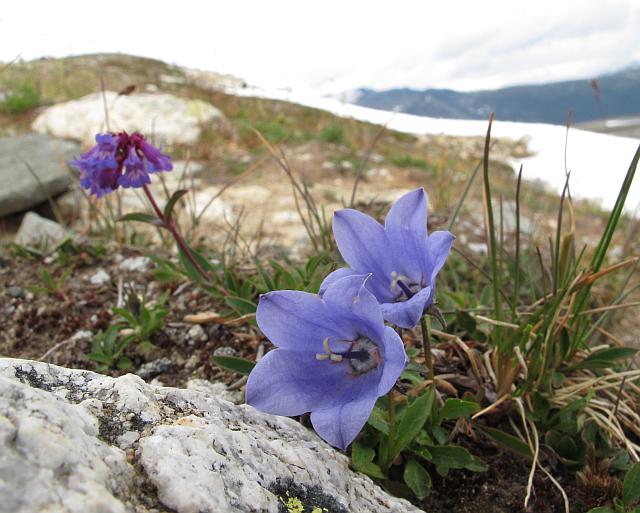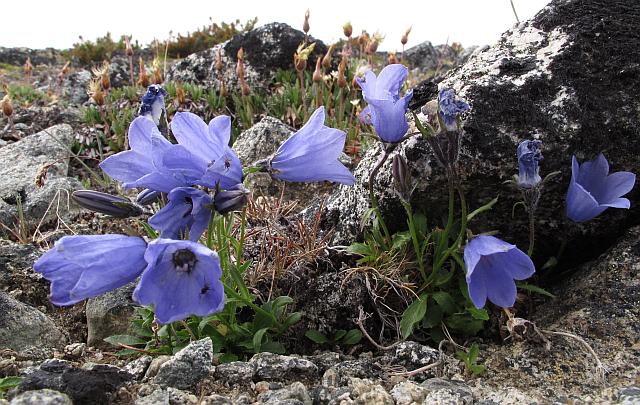 In the lee of the ridge there was still quite a lot of snow.  This odd sausage-roll formation was the size of a large bus.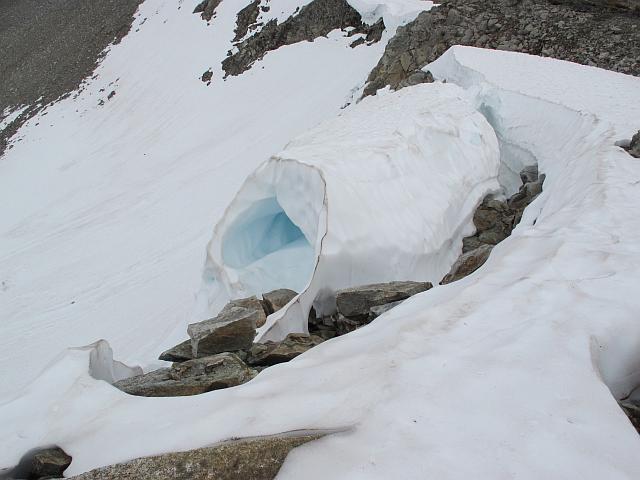 I worked my way toward the Mammaries.  Mountain avens had finished where they were blooming earlier, but there were still a lot of flowers between the top of the ridge and the snow.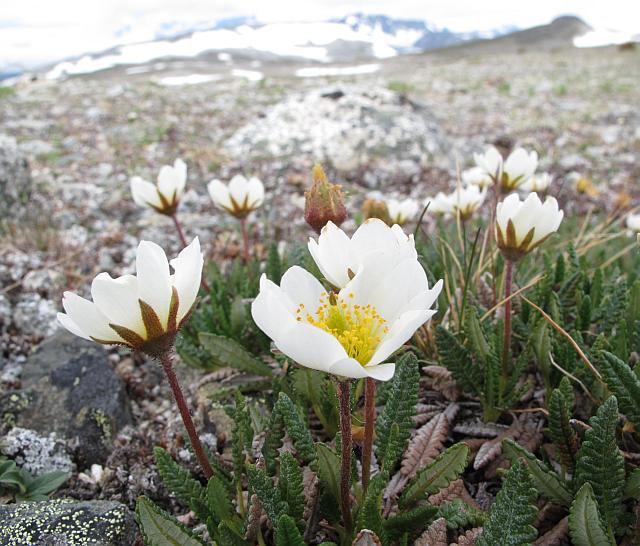 There was even  a surprising clump of paintbrush there.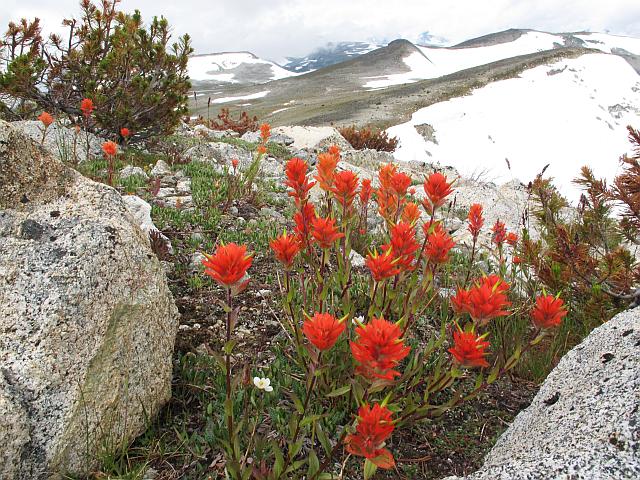 Roseroot was now in seed but still colourful.  (The seedheads of the mountain avens are behind.)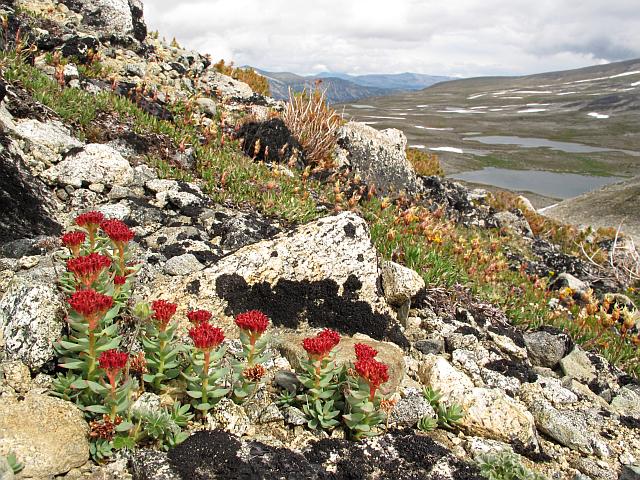 Water was scarce on the ridge but I found this chilly snowmelt pool for a drink.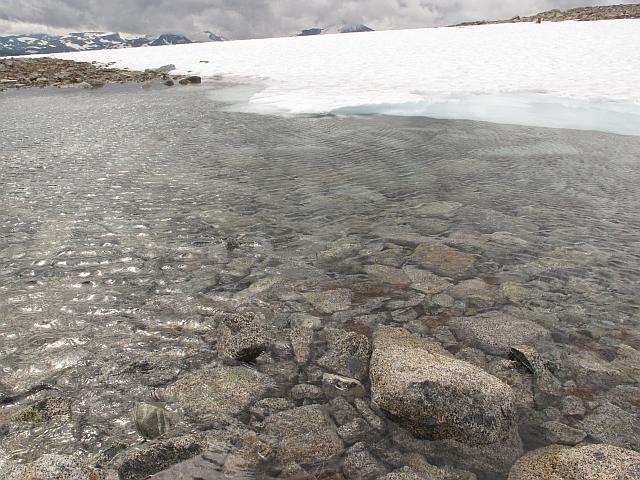 And now we are coming down the west face of the last of the Mammaries.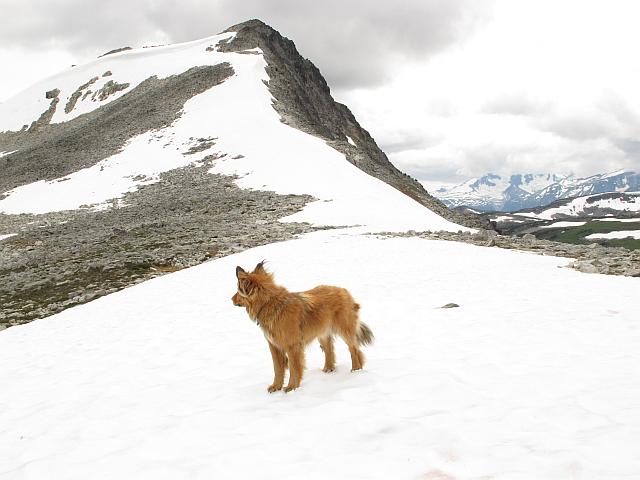 And here were several vibrant clumps of the eminently photogenic moss campions