Just as well I did not fly in yesterday as originally planned for it was wet and windy.  Today, the weather has been chilly, but gorgeous.
I arrived at the float plane base about 7.30 am.  It took at least half an hour to load all the freight (there is still a big pile stored in my van and in the hanger.)  So it must have been a little after 8.00am when we hopped off the water at Nimpo Lake.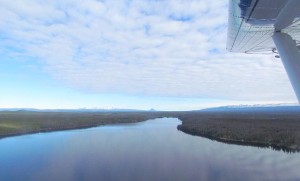 It was a very calm morning; the air was dead flat over the lakes but had a small turbulence over the forest where the sun and shadow created differences in the air movement.  Halfway to Nuk Tessli we crossed Charlotte Lake.  The forest is grey in the picture as a result of the 2004 Lonesome Lake Fire.  Down the Atnarko River, the fire was so fierce it burned the country to the bone.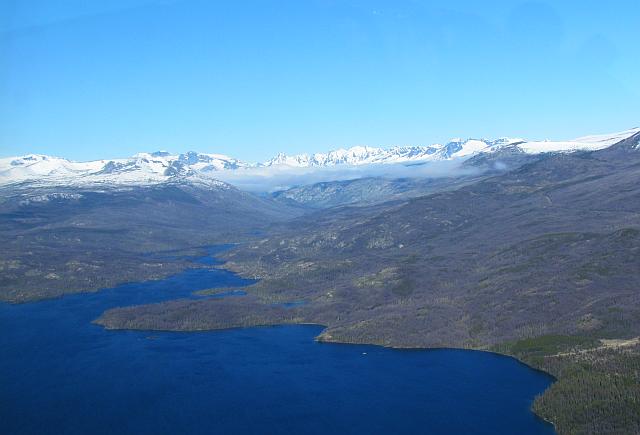 Now we are heading up one of the branches of Whitton Creek.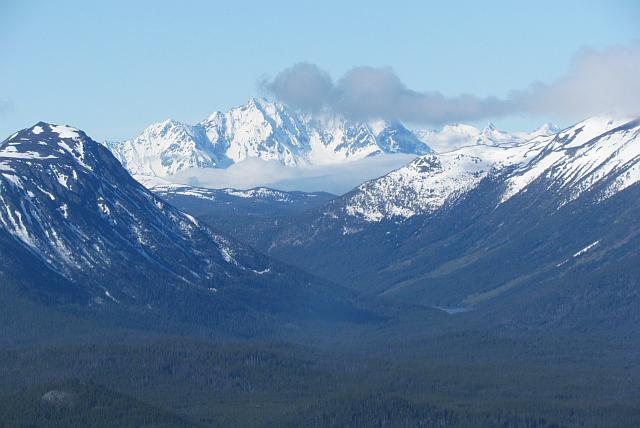 The mountain on the right is called Avalanch Lake Lookout – you can see the avalanche channels on its flanks.  Nuk Tessli is just over the ridge at the far end.
As we got closer, we could see more of Mt Monarch.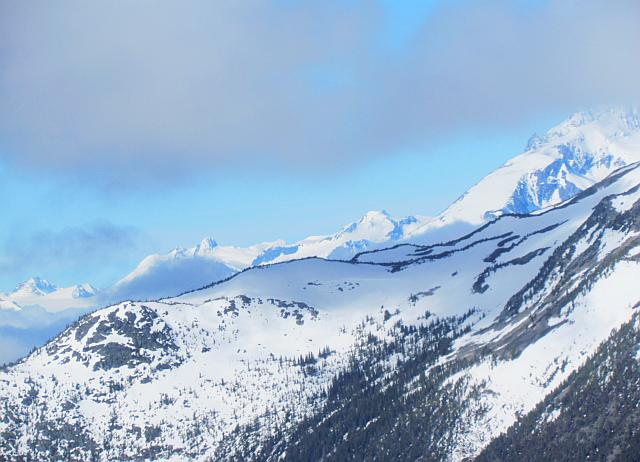 And over the ridge we see Nuk Tessli Lake at last.  It is on the left and the two lakes in the foreground are what I call upper and lower Otter Lakes.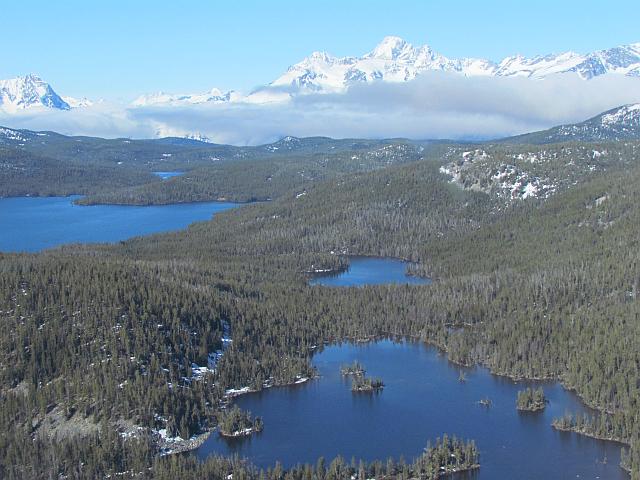 Now we are coming in to land.  The cabins are on the point surrounded by the islands.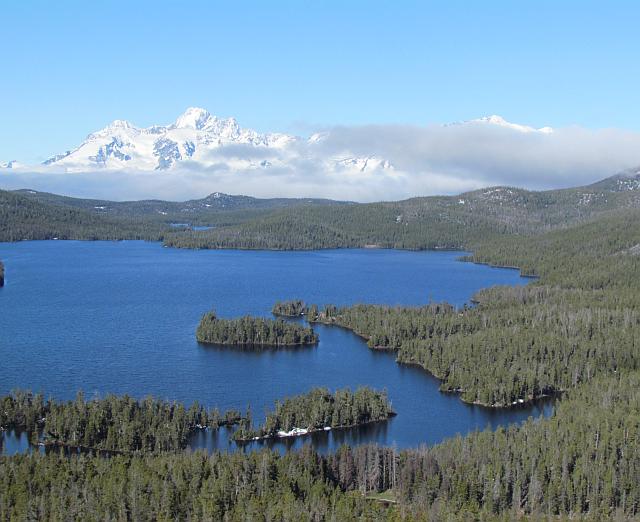 Here are the three cabins from the air.  Unfortunately there is a shadow of the prop in the picture.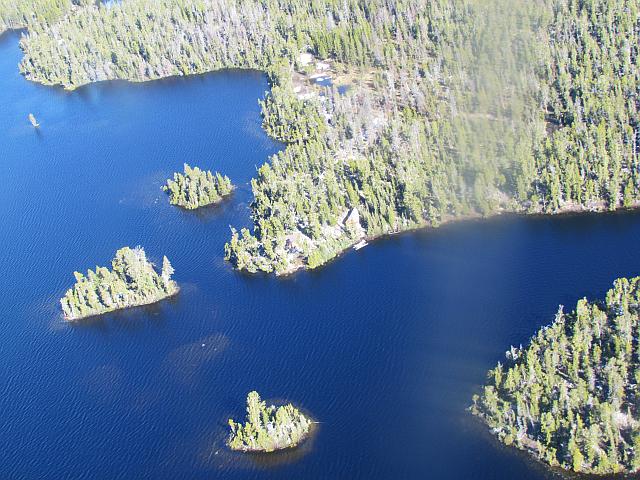 The lake is very high so the dock was half underwater.  The plane is leaving me a huge pile of freight to carry up the steep trail to the cabin.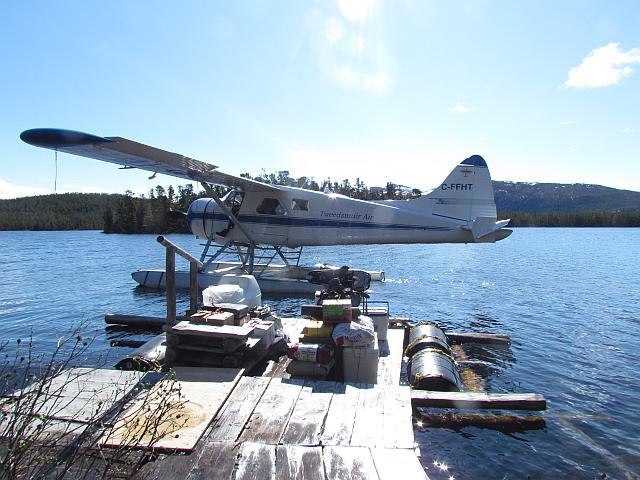 It usually takes about a week to clean all three cabins properly, but clients and a friend are arriving in three days so I will have to hussle.  Doron, the new owner, will not be here for another 10 days.
But as I lift my head from the chores, I have the pleasure of looking southeast to Louise O'Murphy….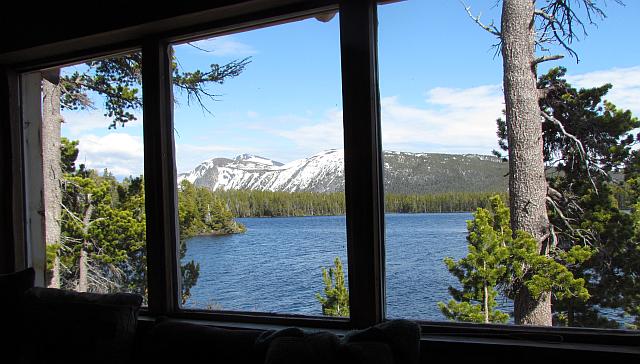 … And southwest up the lake to Mt Monarch.