Spring is right around the corner at Ginty Creek.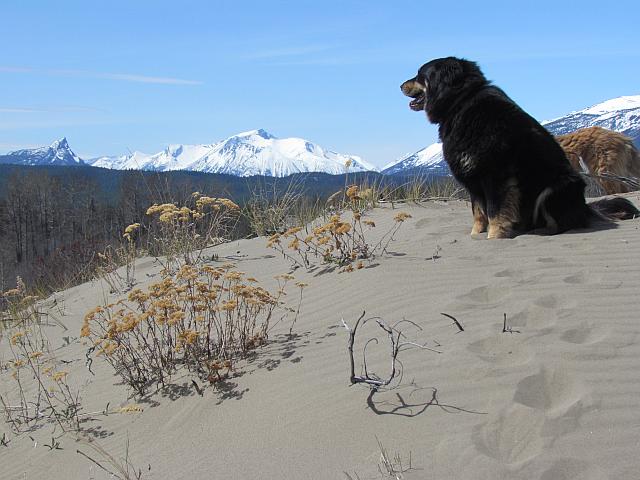 Dandelions are blooming.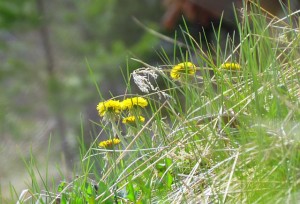 Crazy beetles are whizzing in manic circles on the pond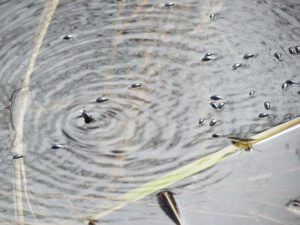 The buds on the willow twigs are fattening.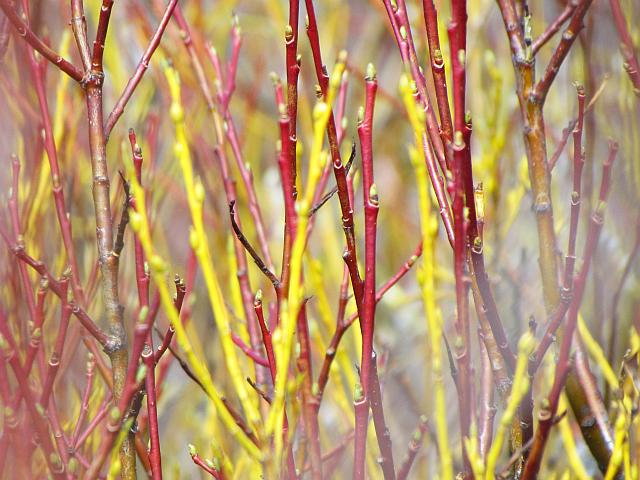 A spruce grouse observes me from a branch.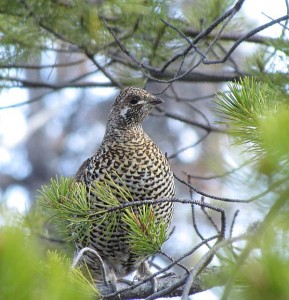 And bears are running along the road.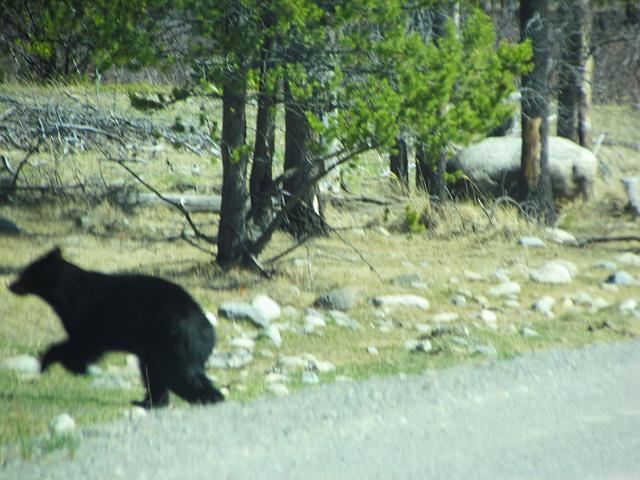 Last Saturday, I went to a meeting at Nimpo Lake.  The ice had gone out about 3 days before.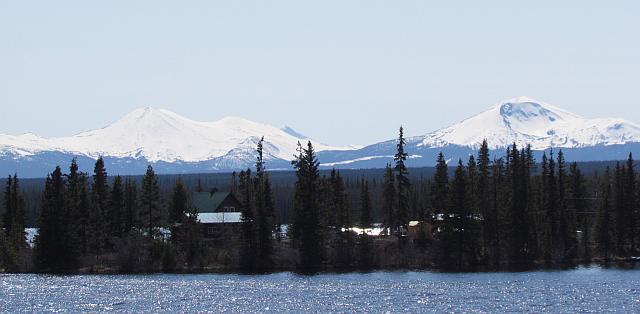 It went out 3 days earlier than last year, which made it about 2 weeks later than "normal".  The ice at Nuk Tessli goes out a month later.  In one month's time I will be flying right between the mountains on the picture to get to the summer resort.
The temperature has been up to 20C during the day, but it is still freezing quite hard most nights.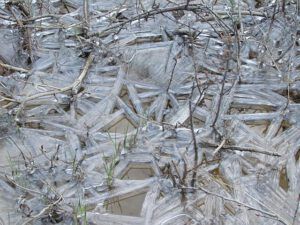 We have also had some very cold winds.  But the sun rises early now, reaching the cabin before 6.00:am, and these cool spring mornings are full of birdsong and glorious.