Now at last I found groups of common red paintbrush on the North Pass Meadows.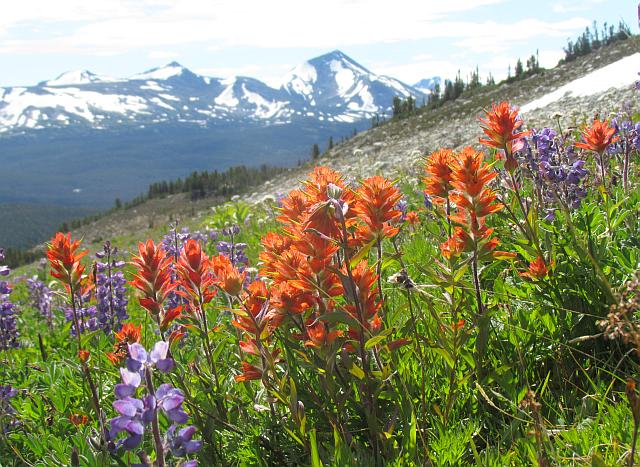 A hoary marmot made his presence known.  They are normally common in the alpine but I have heard very few this year.  Probably the extra weeks that they were forced to stay hibernating took its toll.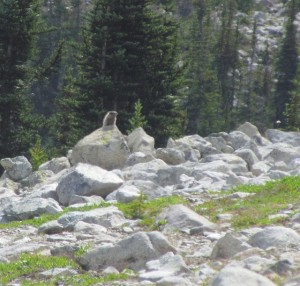 A last look at the flowers and the mountains….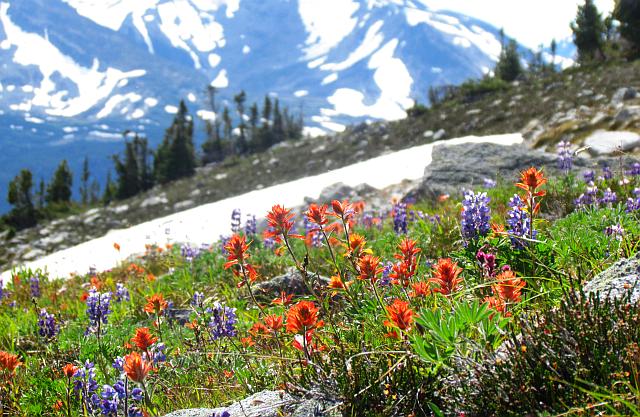 The high valley behind is Gentian Valley, named by me because of a rare (for Canada) gentian.  I hope to get up there before I leave Nuk Tessli this year.
I took a different route on the way home.  It was muggy and hot and windless.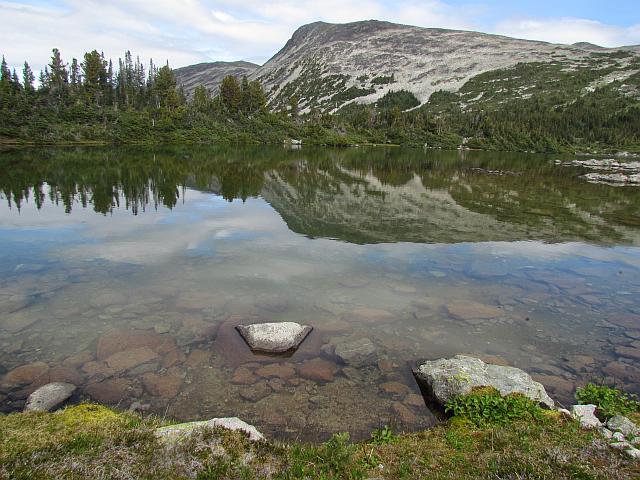 Badger was glad to get to the beach on my lake and have a swim.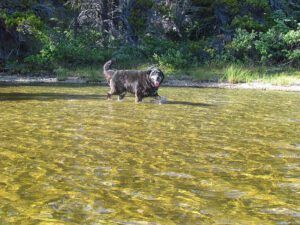 It was a relief to get into the open water where the wind blew away the flies.