I have to include this picture of Corry Lunn's dog.  She was rescued from a puppy mill, where she should never have been bred at all due to her deformed face, but she has a wonderful personality and a wonderful life with Corry.  She is getting quite old now (but looks very fit for 12 years old); however, she gets tired and likes to ride in the buggy sometimes.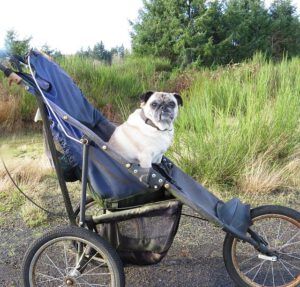 On one of my sunrise walks along the beach beside the coal hills I enjoyed the new sun shining on the frost crystals in the grass.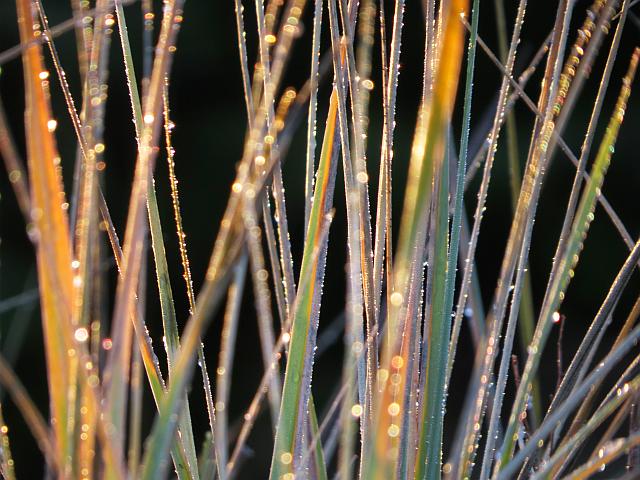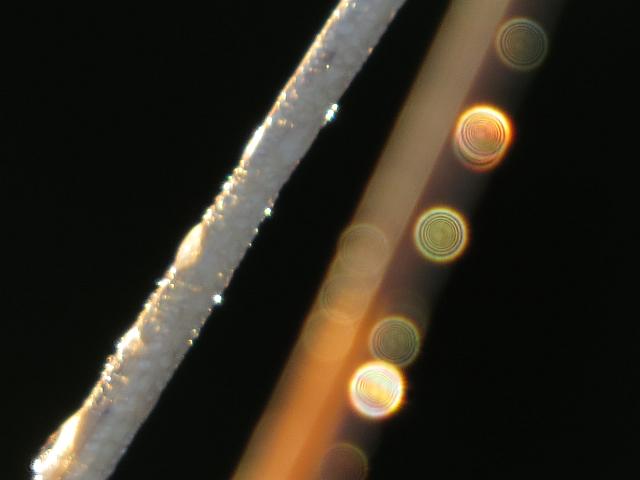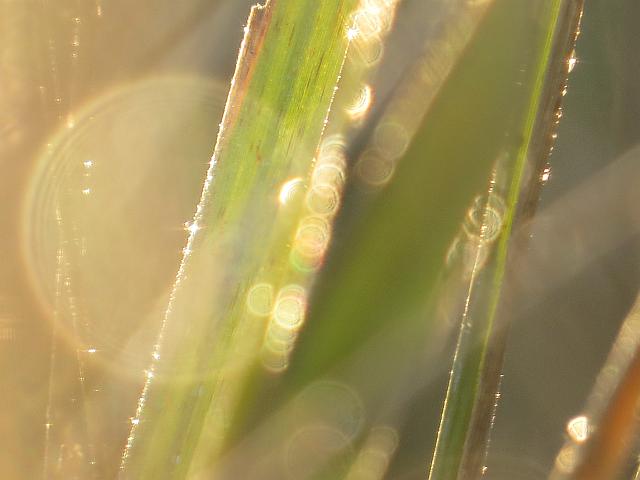 On a fir tree, the water drops looked like Christmas decorations.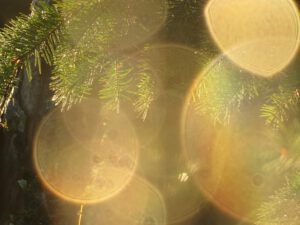 But the stars of Union Bay are the sea lions.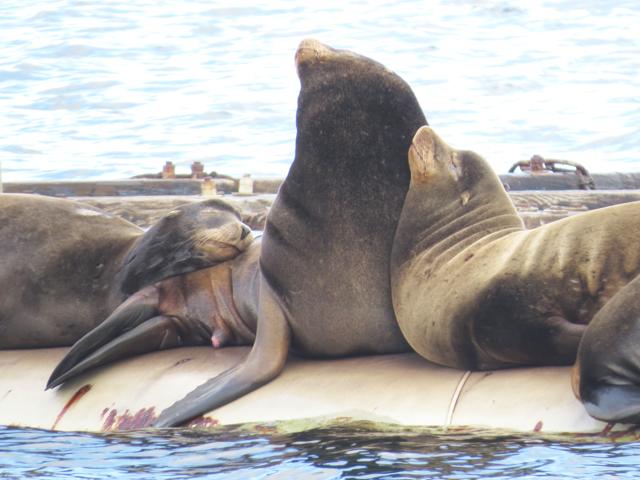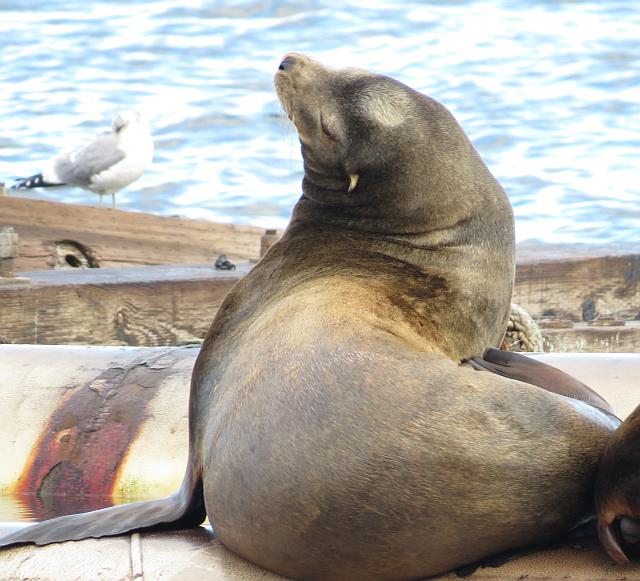 Courtenay is just north of Union Bay, and while there I took advantage of Black Friday and bought a bunch of office equipment including a new camera.  I owned the Canon SX30 because the SX20, which I liked a lot, got drowned in the 2010 flood.  But the SX 30 was a terrible camera.  Very slow to focus, the images were woolley, and it couldn't do close ups at all.  So I was going to ignore the new SX50 – however, when I tried it, I could not believe it.  Not only is the zoom fantastic, but you can hand-hold it at 100x zoom – and it does fantastic closeups.  The pictures on this post were all taken with it.
All good things come to an end, and this morning I caught the ferry back to the Lower Mainland, using the Nanaimo to Horseshoe Bay route.  The crossing was very calm but the weather is beginning to deteriorate again.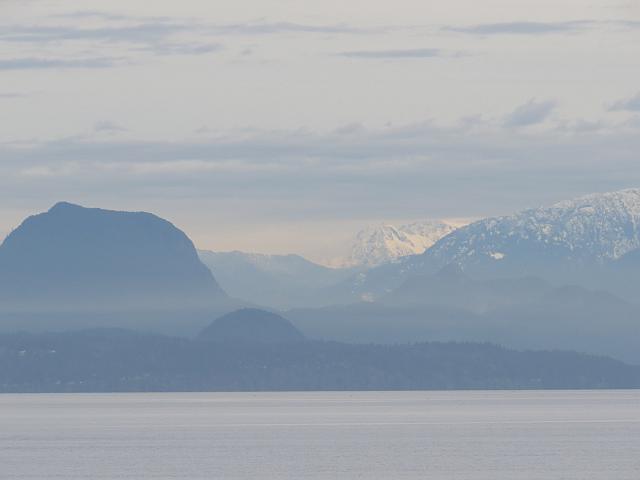 Two more slide shows – for the Burnaby McGill library on 28th and the New Westminster library on 29th, and then I can head north again.