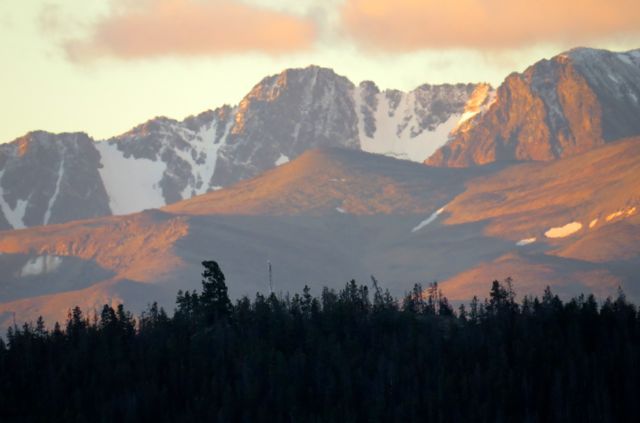 (In case you don't see it – the internet tower is just to the right of the big fir tree.)
Progress on the Kleena Kleene Internet tower has been sporadic through the summer.  John Kerr, who initiated the project, has been managing the tower on Tatla Hill for years; now he managed to get funding to erect one in my area, and another in West Brach, a valley southwest of Tatla Lake.  The West Branch tower is pretty much ready to go.  However, the Kleena Kleene tower has been having problems.  It is over 35 km from the Tatla tower and to date, the towers have been unable to communicate.  On one of the rare fine days in September, I joined the crew on Internet Hill.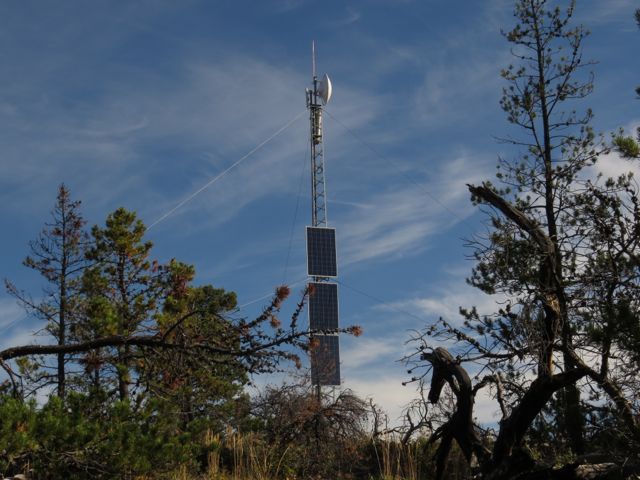 First, with a scope and a good compass, it was necessary to try and pinpoint the Tatla tower.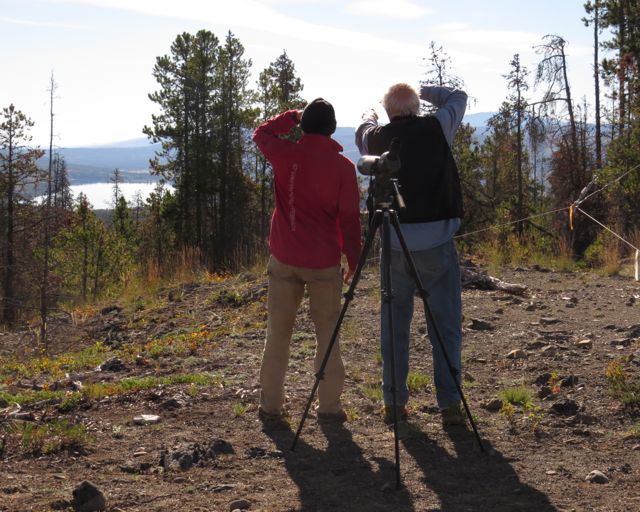 And there it was.  Just to the left of the dead tree is a hill shaped like a flattened dome.  At the top is a tiny nick.  With the powerful scope we could just see the tower.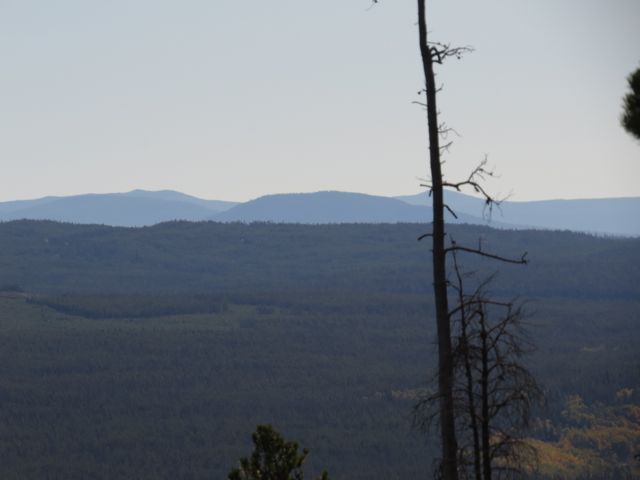 Deborah, John's wife, is the computer expert, and she kept trying to talk to the Tatla tower.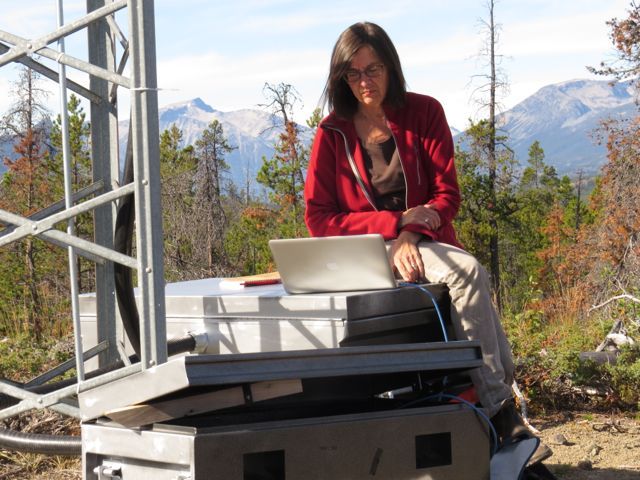 You remember Sanjey's Ride?  The man who owns the resort, Kristoff, has been a main ally to John in setting up the Kleena Kleene tower, because he is a fearless climber.  He was sent up the tower once again with various cables to connect.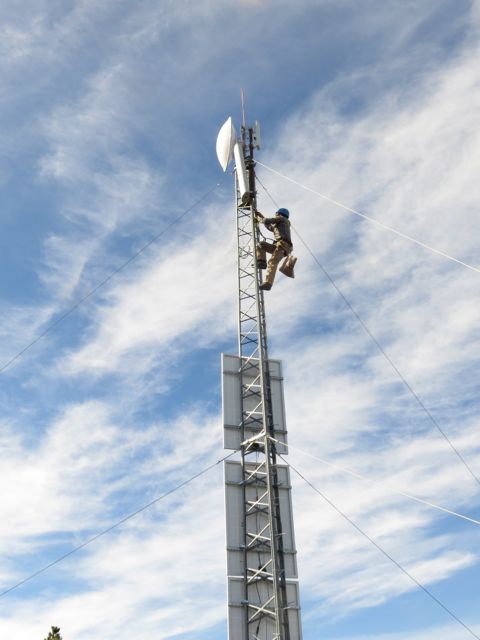 We'd had 3 days of gorgeous weather, but already another front was coming in.  It made for some spectacular skies!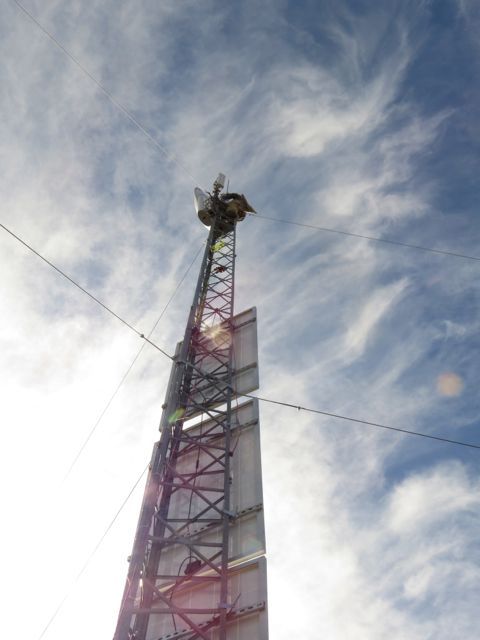 And at last, Deborah was able to get a signal..All four bars on the top right of the screen have to be connected, and sometimes they were.  But a permanent connection could not be maintained.  The Tatla Hill tower would need more tweaking.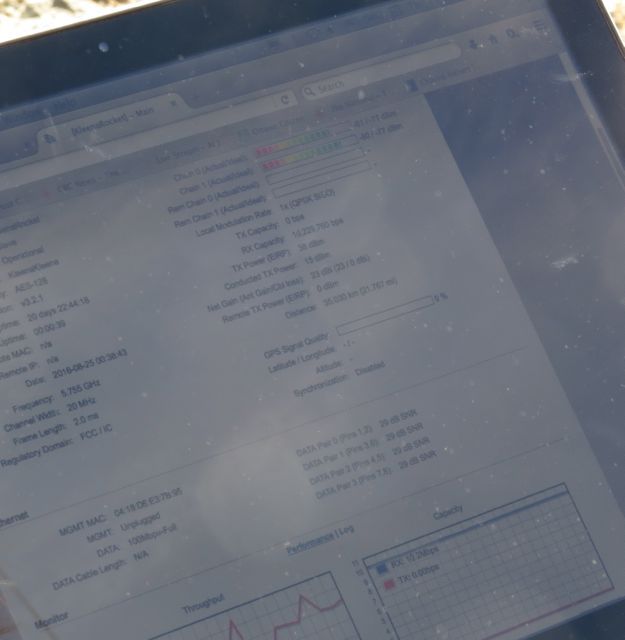 Kristoff and his wife own the Terra Nostra Guest Ranch (where Sanjey went for his ride.)  As Kristoff worked, Corinne and their guests rode up to see what we were doing.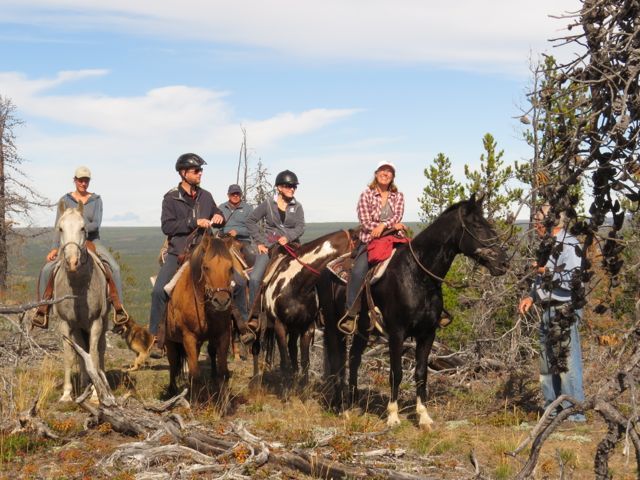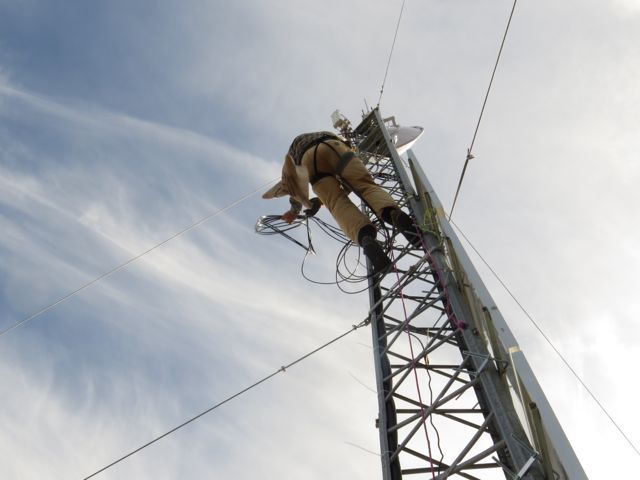 John did the final climbing of the day.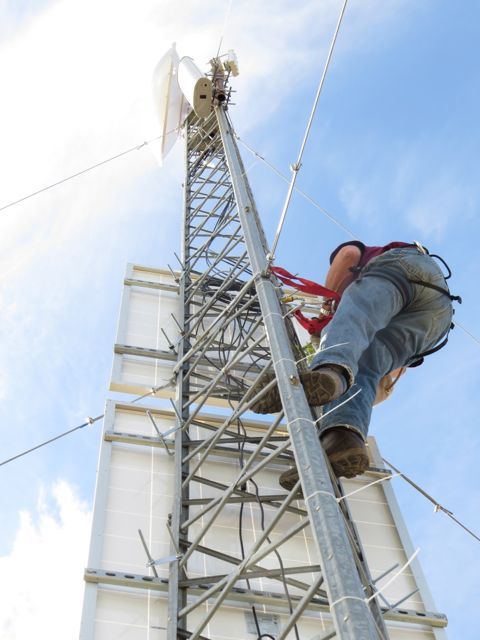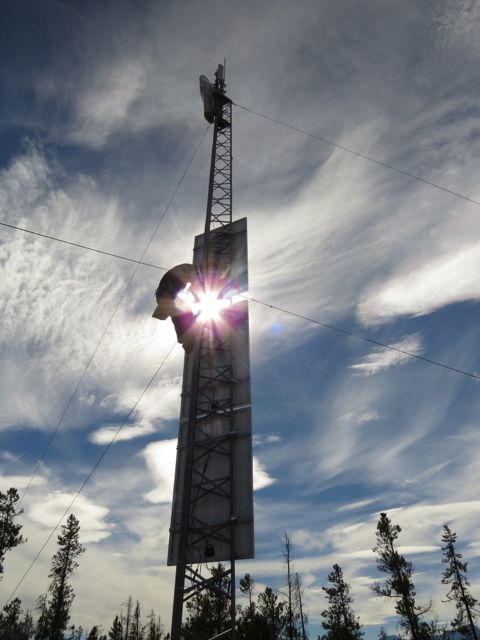 And the next day it was raining again.