We've had a very easy winter so far.  Not particularly cold, but not above freezing either, and it is thawing that makes life miserable in the winter.  We've had a lot of sun, and almost no wind.  With the last of the moon, a few clouds rolled in.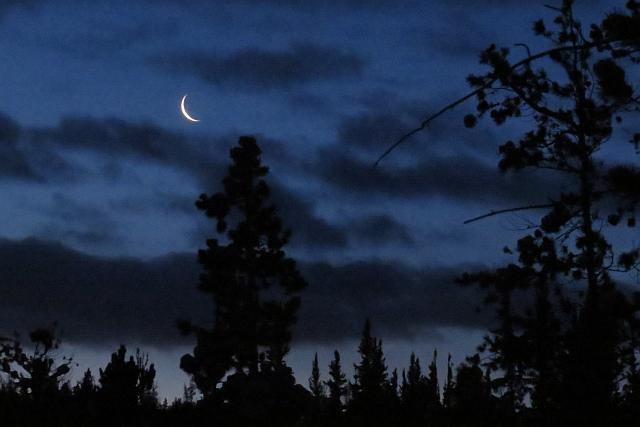 It snowed fairly steadily for most of the afternoon and night and half the following day.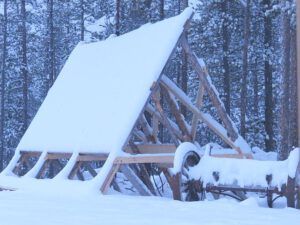 I brushed the solar panels off as soon as it was light, but they soon covered up again.
Early on, male pine grosbeaks made a colourful addition to the feeder.  They soon went, but since then the drabber females have been constantly present.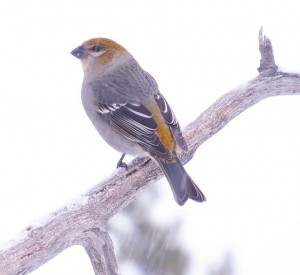 But on this snowy day, the males came back, too.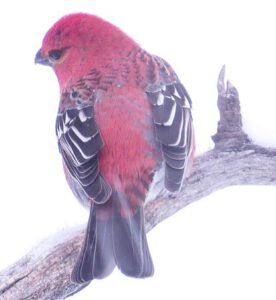 Also in attendance were redpolls.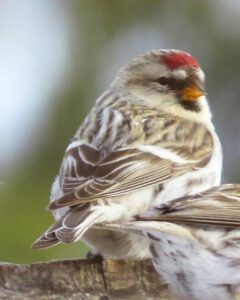 That evening, the clouds rolled away.

The temperature dropped to -30C overnight: the world had changed.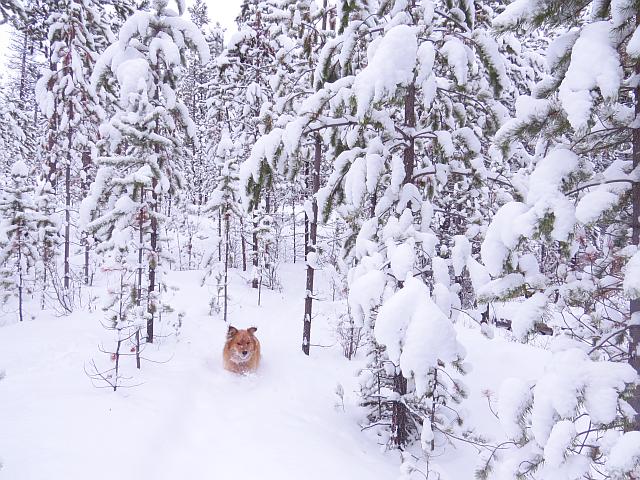 We had about 8″ of fluff on top of the 5″ that had already accumulated before.  This meant that I needed my road ploughed.
I have new neighbours.  When you drive off the highway onto my bush road, about 10 minutes along there is a fork.  Prior to this year there was little activity along that road although there are two private properties.  This summer, however, there were all sorts of improvements to the other branch of the road and I heard that one of the owner's son was building a house.  I have never been to the property – it is 3 miles away and the road had always been terrible – big bog holes flooded by beaver dams and one place where everyone got stuck in sand dunes.  The owner, who often camped there, discouraged visitors.
It was obvious by tracks along the road that this new inhabitant drove in and out a lot, and, once the snow started, was also keeping his road ploughed.  As far as I knew, he had neither phone nor internet.  So one day I tramped up to his branch and tied a long bit of flagging tape across the road, then hung a message from it asking him to call by so we could discuss sharing road maintenance costs for the 2 and half miles we both used.  Of course I was out for a hike when he came; he left a note on the door.  I felt the prices he quoted were too high compared with what I would have to pay for others to plough me out, even including their charge for road time so I left another note on his branch.  He left a reply on mine: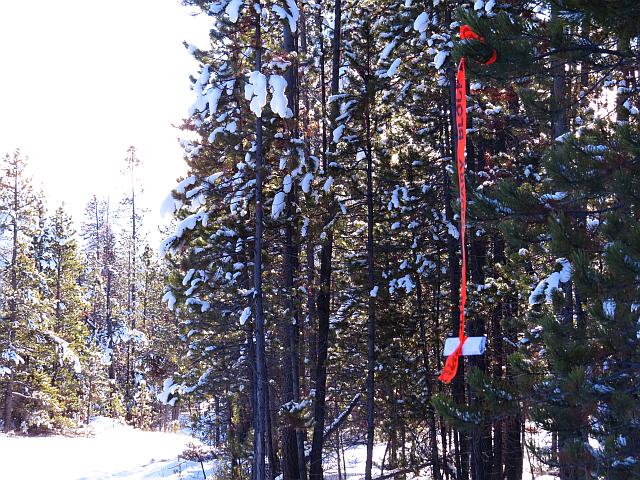 When the heavier snow came, I tramped up to his branch again – on snowshoes this time – and sent him my offer saying if I did not hear from him within 48 hours I would have to make other arrangements.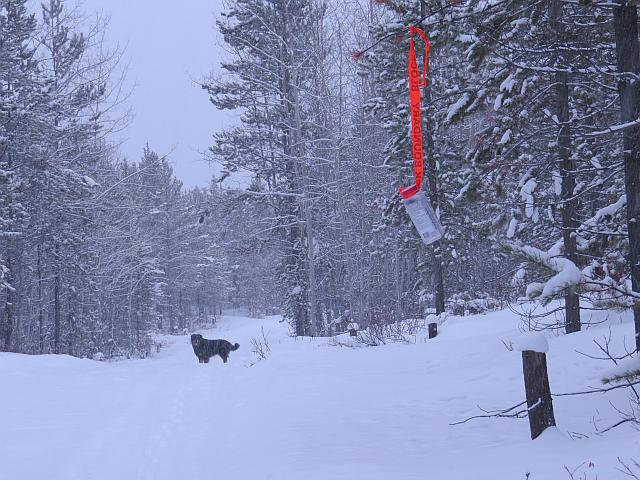 That night my road was ploughed!  It was great to make contact with the young man and his wife and child.  They seem to be pleasant and friendly; it is good to have good contact with neighbours so close.  Physically, the people who live across the river are only 1 mile away, but it is a 6 – mile drive to get to them.  So in effect, this young couple are my nearest neighbours.  And it looks as though I can get my road ploughed quickly whenever it is needed.
The snow on the skylight of my bay window made icicles.  It was -30C when I took this picture.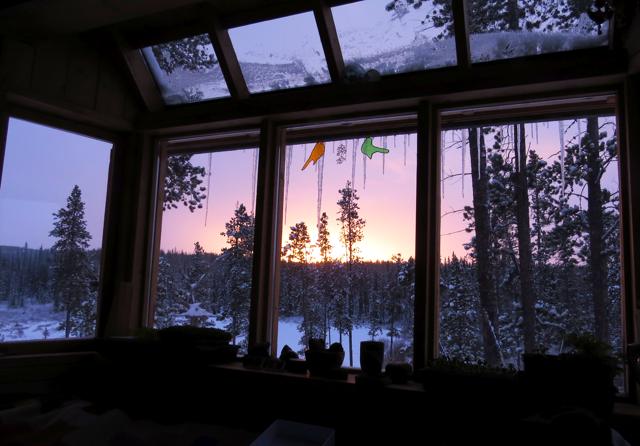 The river is now pretty much frozen over.  (I daren't walk on it: the current is too swift underneath.  The dogs run around everywhere, though.)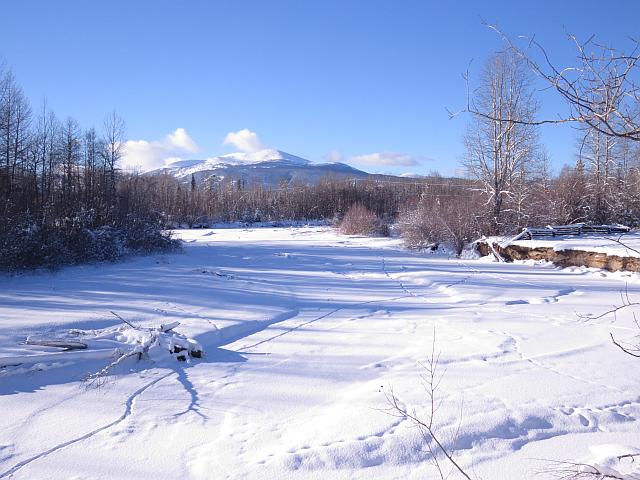 For the first time in a couple of days it was possible to see the sunset point.  It has already moved quite a bit from the shortest day (then it set among the branches of the leafless tree on the left.)

And two days later, it was already showing past Finger Peak.  It will start to move quickly now.

To comment on this post, please click on the title and scroll down to the bottom of the page.