You can help all authors by requesting books into your local library (in Canada, at any rate).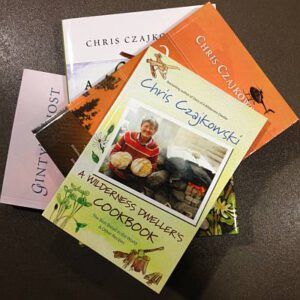 Yesterday, when I went for mail, I received one of the year's bigger cheques.  I can generally count on a little below $2,000.  The cheque always comes in February, which is a dead time of the year otherwise, so is much looked forward to.  The Public Lending Right Program was started by the Canada Council for the Arts and is a kind of royalty for books found in libraries.  I receive between $28.00 per "hit" for older books. and up to $48.00 for the newest ones.  There is a maximum of 7 "hits" for each book.
However, I see that one book was found only 5 times (A Mountain Year), another 6 times (Nuk Tessli), and one (To Stalk the Oomingmak) was not found at all.  If a book is not found for 3 years in a row, it is discontinued in the program.
So I just thought I'd put it out there to you library users.  Not just for me, but for every Canadian author.  Please request Canadian books into your local library.  You don't have to read them – just request them!  It costs you nothing.  Provided authors are registered with the program, they will benefit.
Thankyou.
If you wish to comment on a post, please click on the title then scroll to the bottom of the new page.