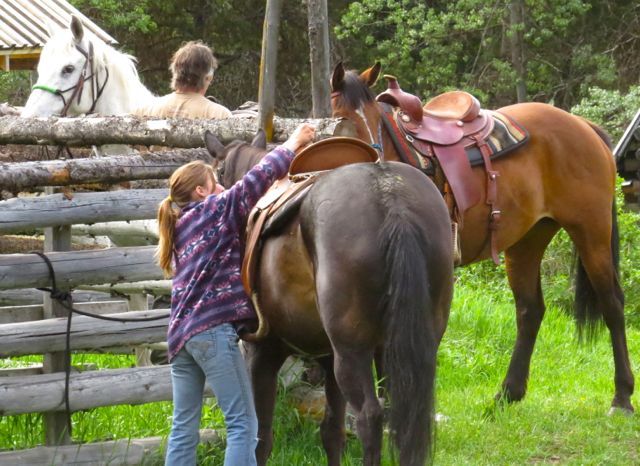 I told my three volunteers that the 2015 Precipice Cattle Drive would show them a bit of genuine cowboying, but in fact most of the "cowboys" were women and children.
Apart from the regular riders and visitors (I count myself among them), there were a total of 8 volunteers – my three from Germany, Denmark and Basque, plus Fred and Monika's from Germany, France and Japan.  Many were given rides.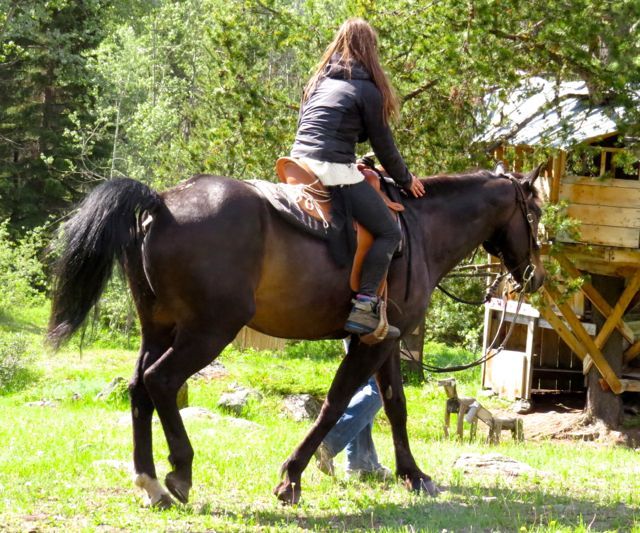 Then along came the pros.  Henry and Mike,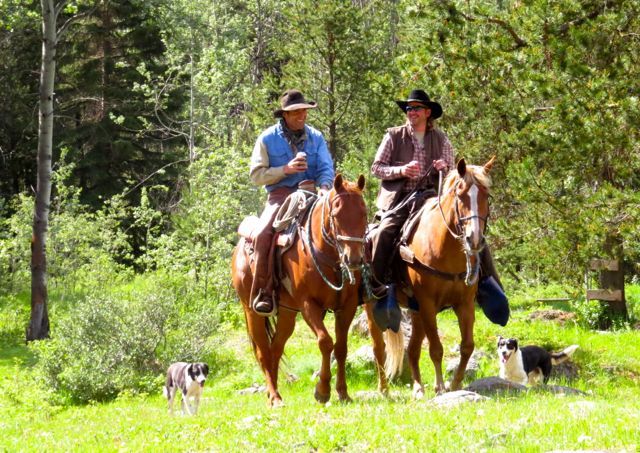 Henry is always a good photo subject.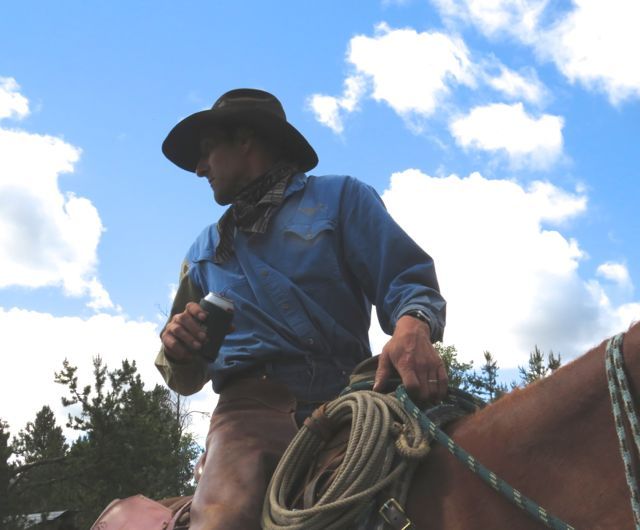 His wife, Aileen.  (Henry and Aileen both helped build my house.)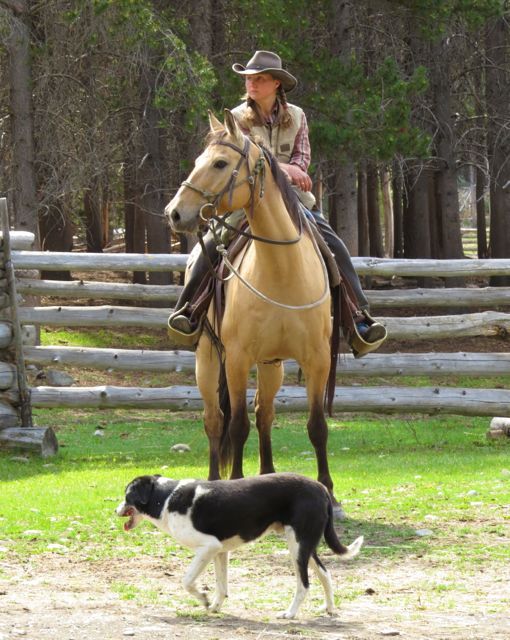 The cows and calves were rounded up in the corral.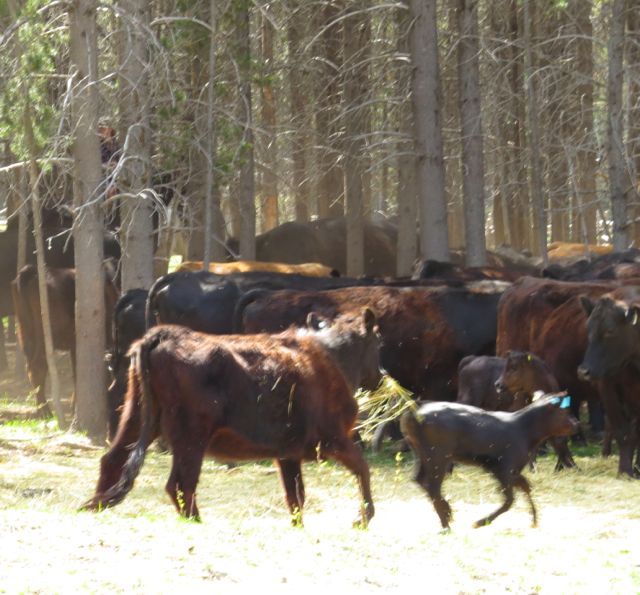 The rancher's herd had shrunk somewhat so there were definitely more people than cows on the trail this year.  The volunteers and Lee walked in front: the volunteers were put at strategic corners on the trail to keep the cows from going the wrong way.  The horsemen (and women and kids) came behind.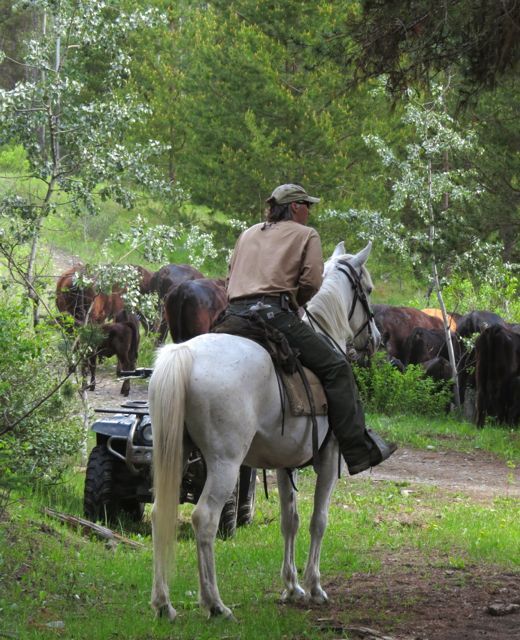 Three or four hours later, everyone was relaxing and enjoying a job well done.
Lee had been nursing a fire for a while, and now he put on the traditional steaks.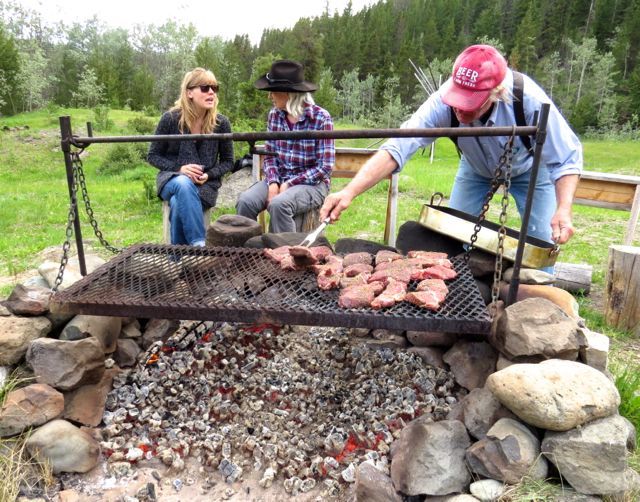 Clint and Lee were the only musicians this year.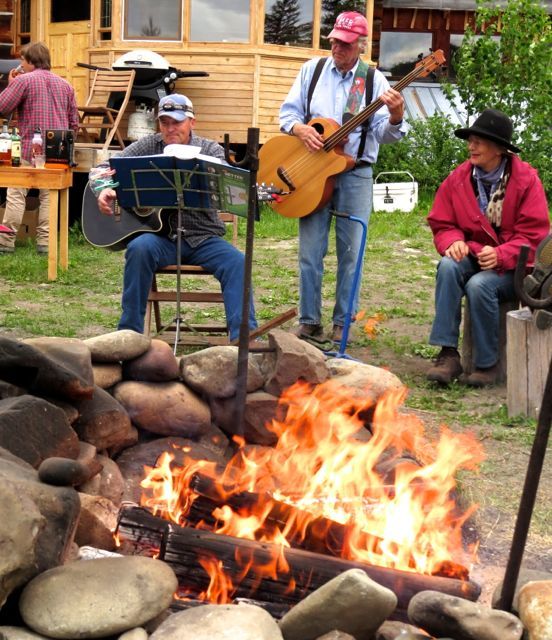 Lee's wife, Pat, who always keeps the food flowing and the dishes washed.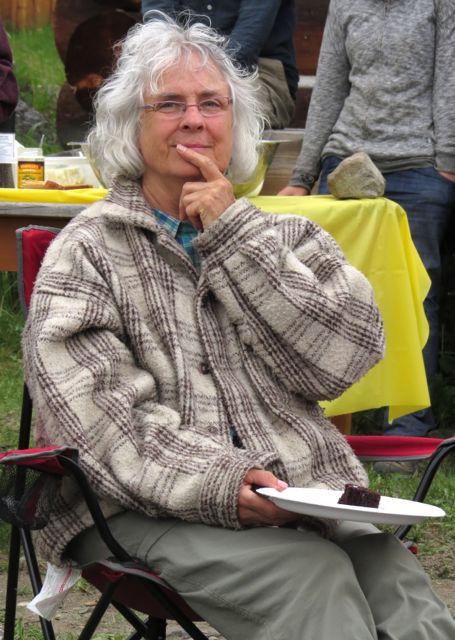 They might live 2 hours' drive away, but I consider these people my neighbours.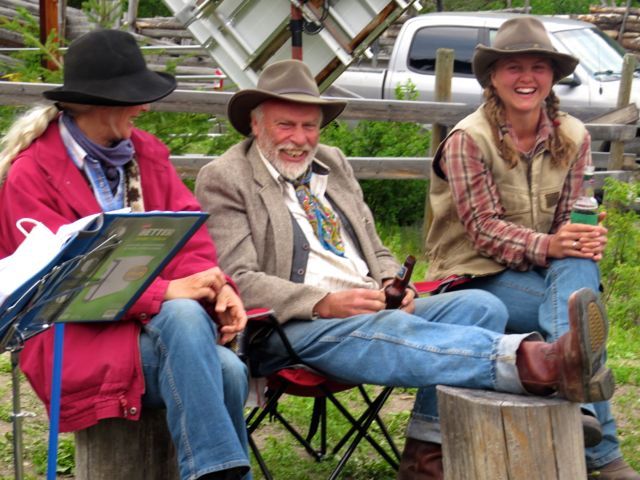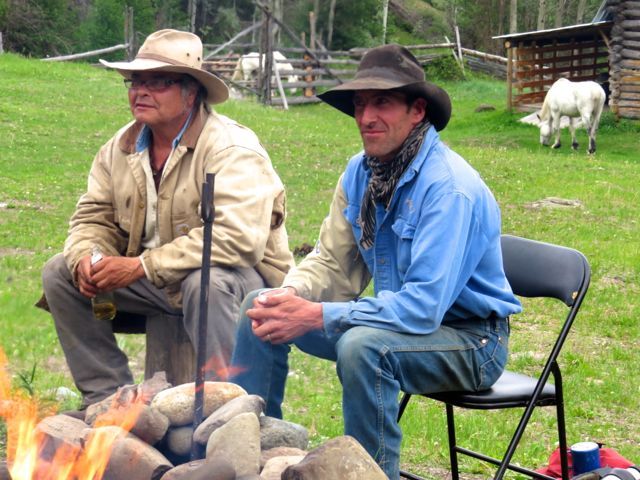 The bodies all parked themselves where there was space.  One of my volunteers slept in a hammock in a barn.  Two others slept in the back of my pickup under a mosquito net and a tarp – they took both dogs to bed with them!  I slept in the front of a 1-ton – with a great deal of comfort I might add!
Early in the morning I took my dogs for a hike.  The morning was so sweet and fresh and full of birdsong.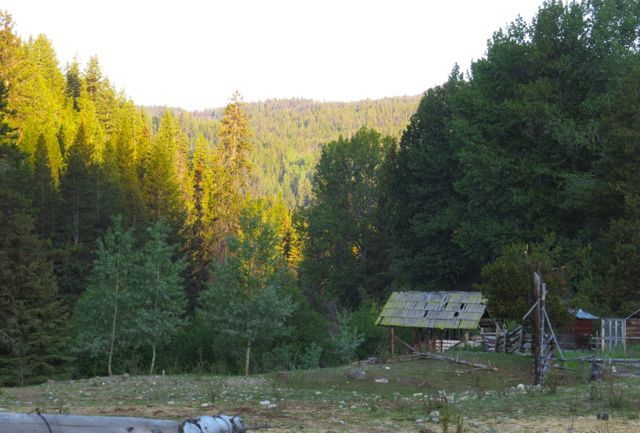 My volunteers congregated round the fire pit for breakfast.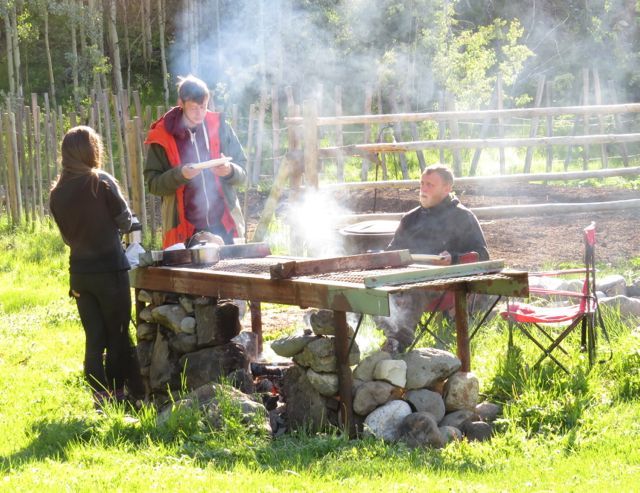 Izaro on the left would be leaving us.  She has only a short time left in Canada, and met someone at the party who will take her to Williams Lake tonight prior to travelling down to Vancouver.  Lion (red coat) also found himself a ride, but it will be going north to Prince George tomorrow, so he is home with me for one more night.  Lasse (right) will stay for another 10 days.  On Tuesday I drive to Williams Lake to pick up 3 more volunteers (two Brits and a Quebequois.)  Lasse will be invaluable helping me to break them in!