Mid April we had a sudden heatwave. Perfect summer weather. I celebrated by heading down the Bella Coola Hill.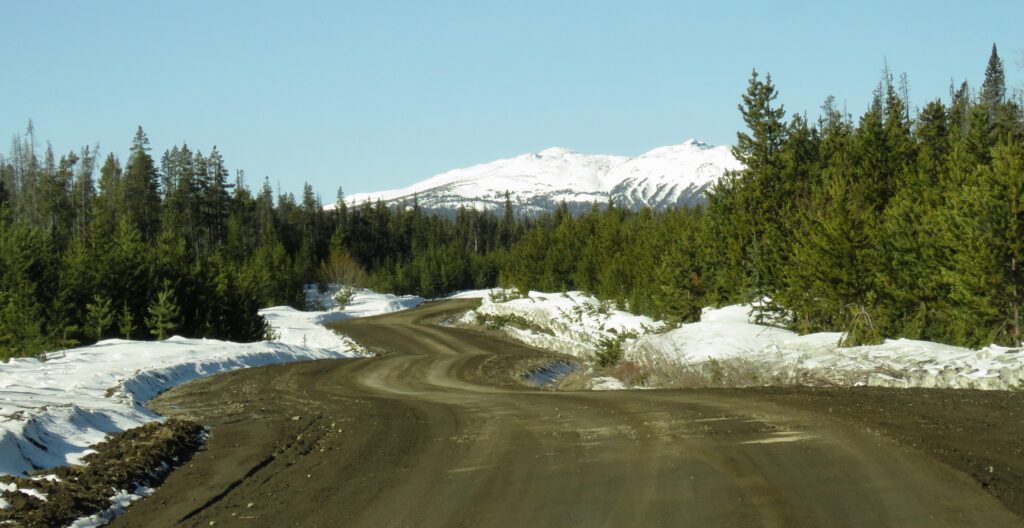 Just before Nimpo Lake, I encountered a small herd of caribou. I see them about once in three years, and usually at this time of year and place while they are migrating. This year, however, was my second sighting as a group of three had been on my bush road. Here, however, was a larger mob. One was collared and tagged. I had noted the same on my previous sighting – perhaps it was the same animal.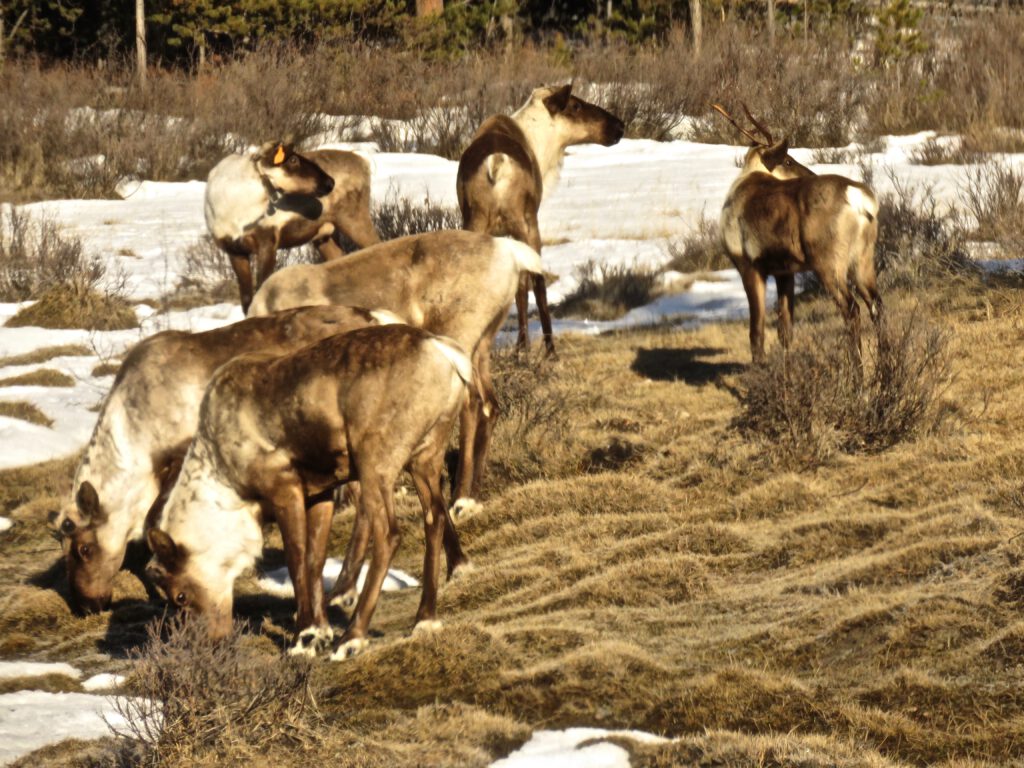 After Anahim Lake, the snow got rapidly deeper. Notice how much better this road surface is compared with the semi-paved 100 km that goes by my turn-off.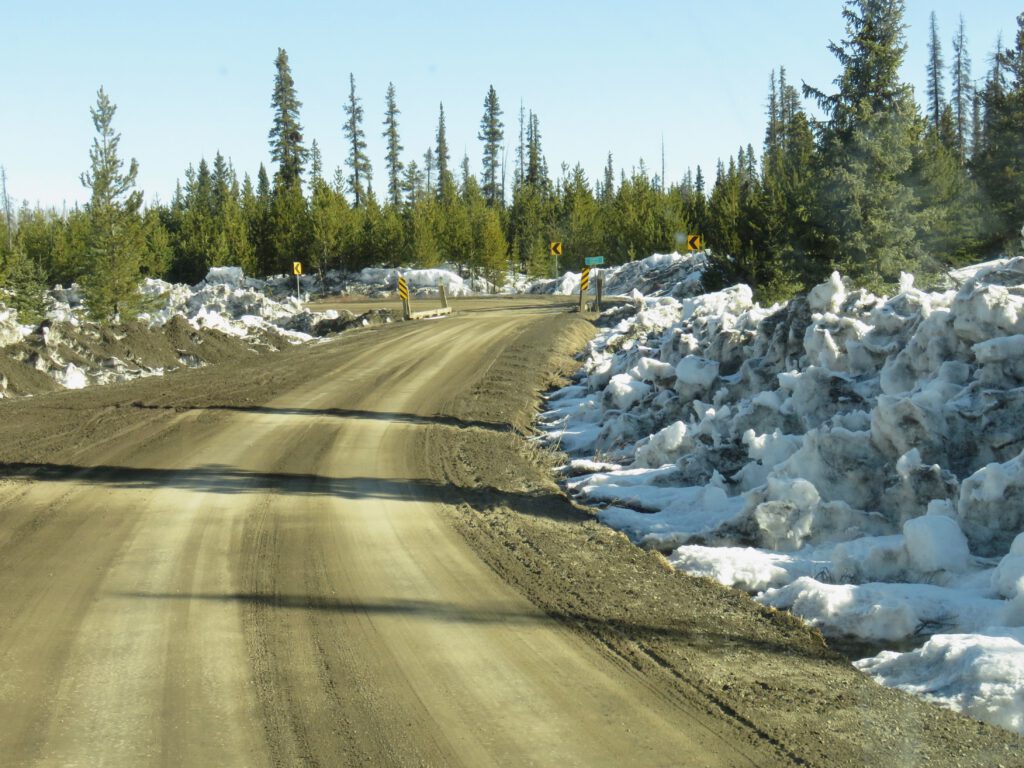 The numerous fires around the top of the Bella Coola Hill have allowed for numerous vistas. The Rainbows.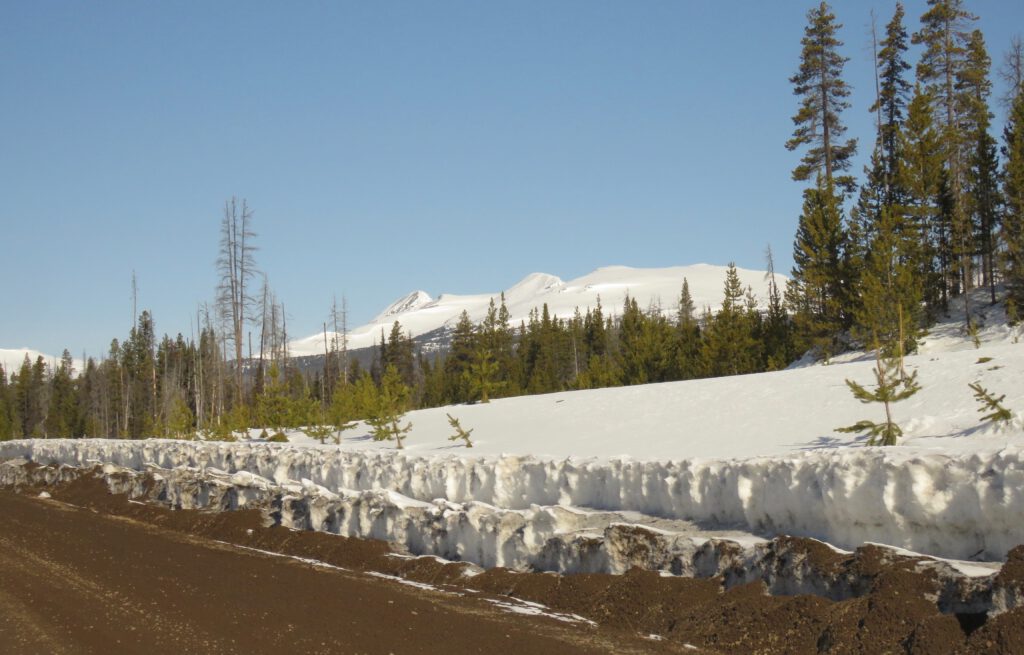 The poorly named "Little Rainbows." There are in fact of a completely different geological structure.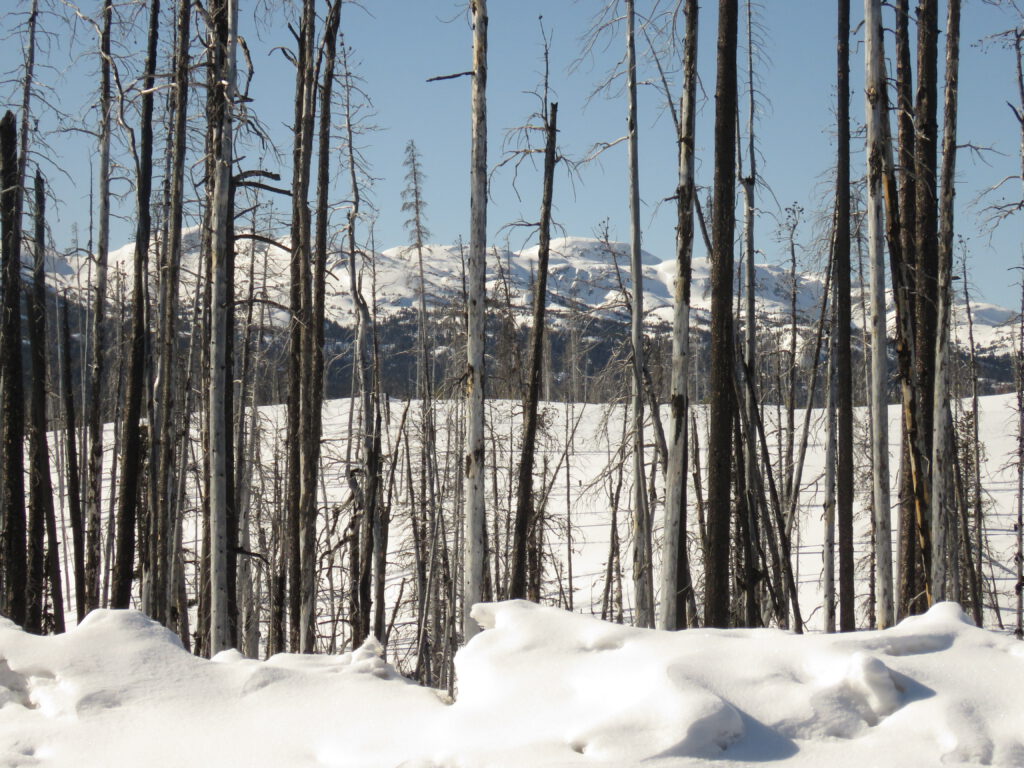 The first view of the Coast Rainge.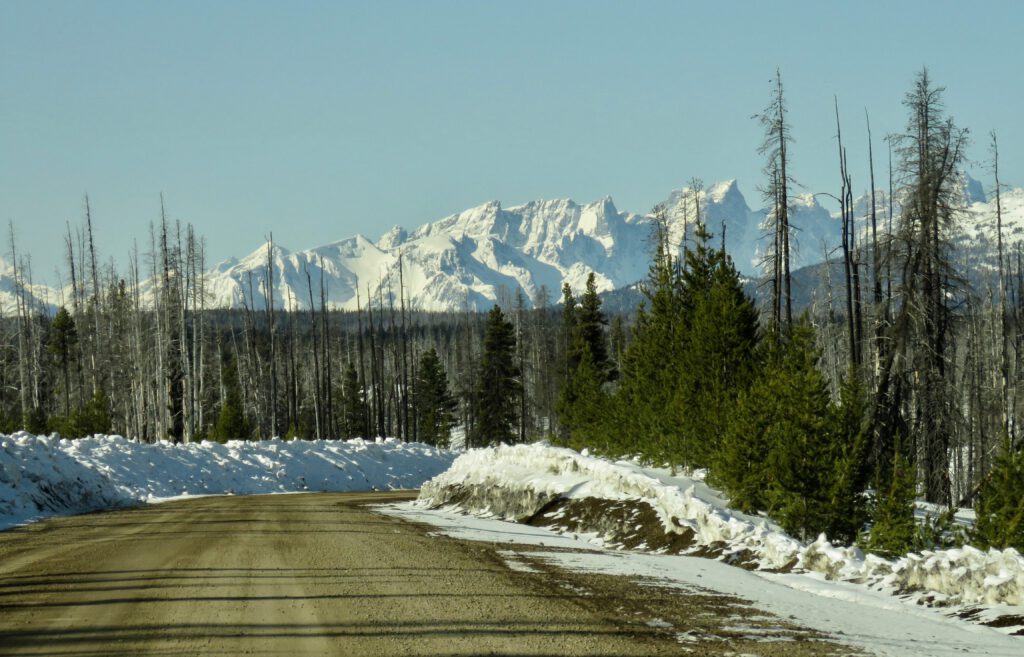 The snowmelt sculptures of the ploughed roadsides are quite fascinating.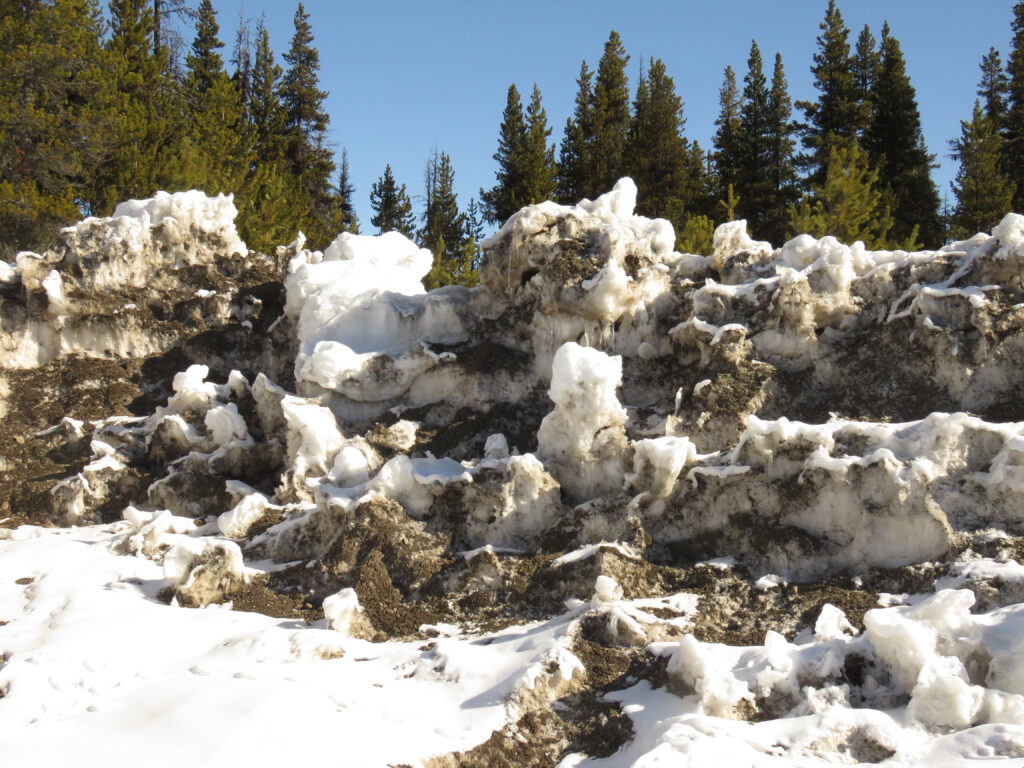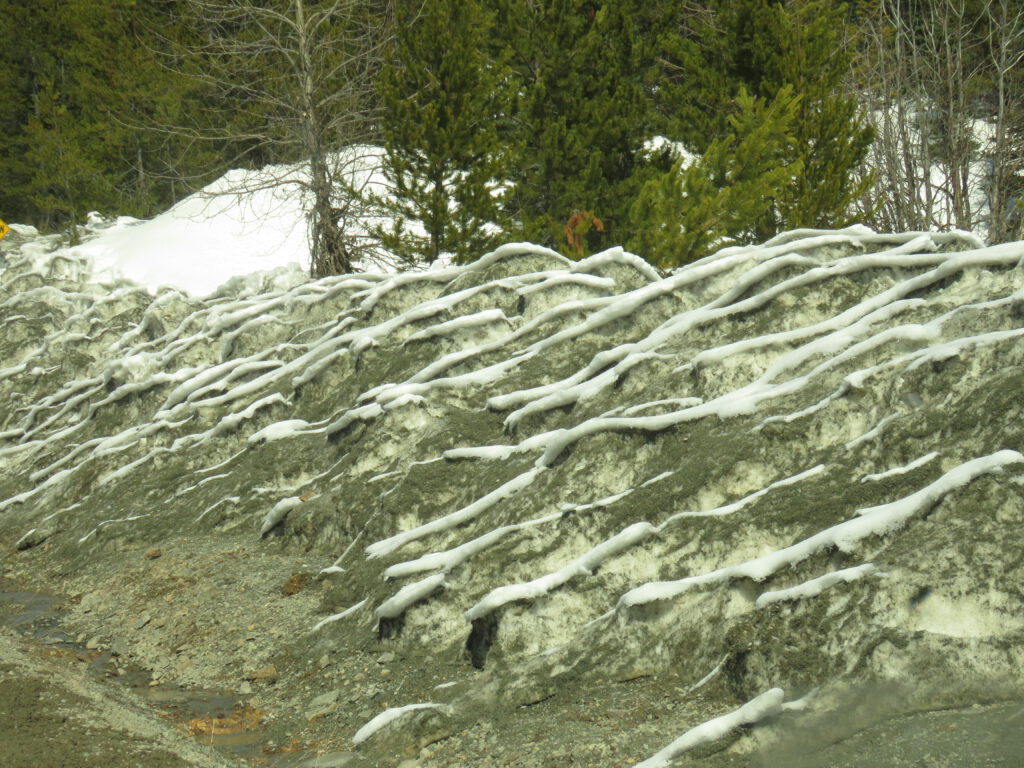 The top of the Bella Coola Hill.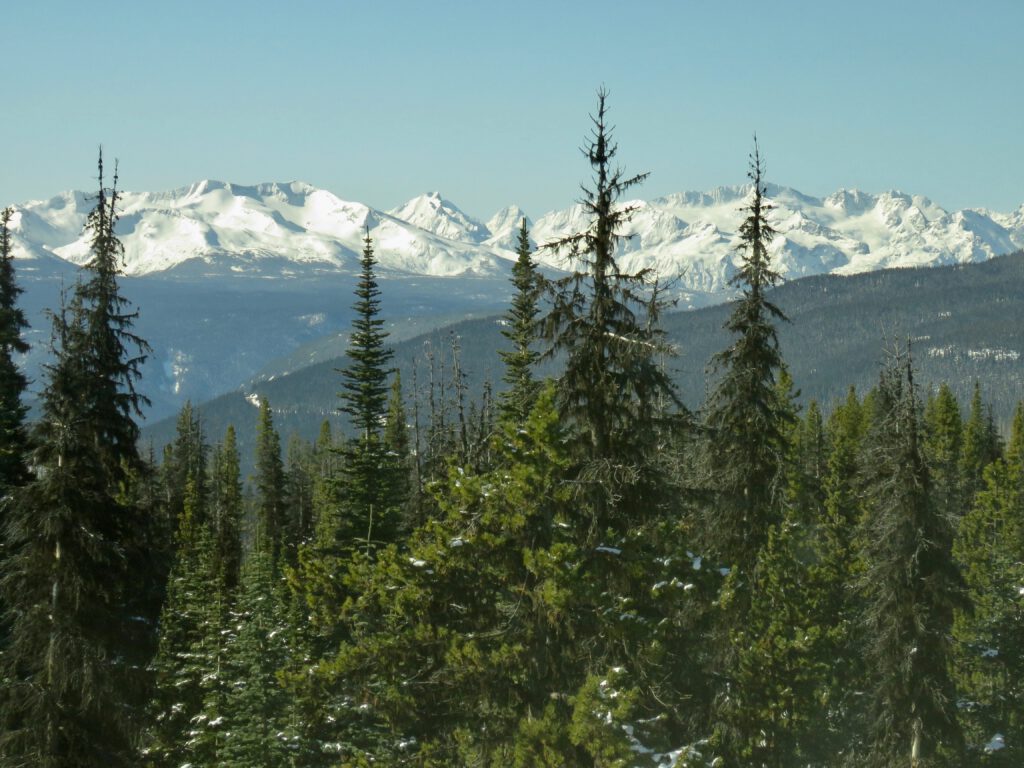 A peek at Highway 20.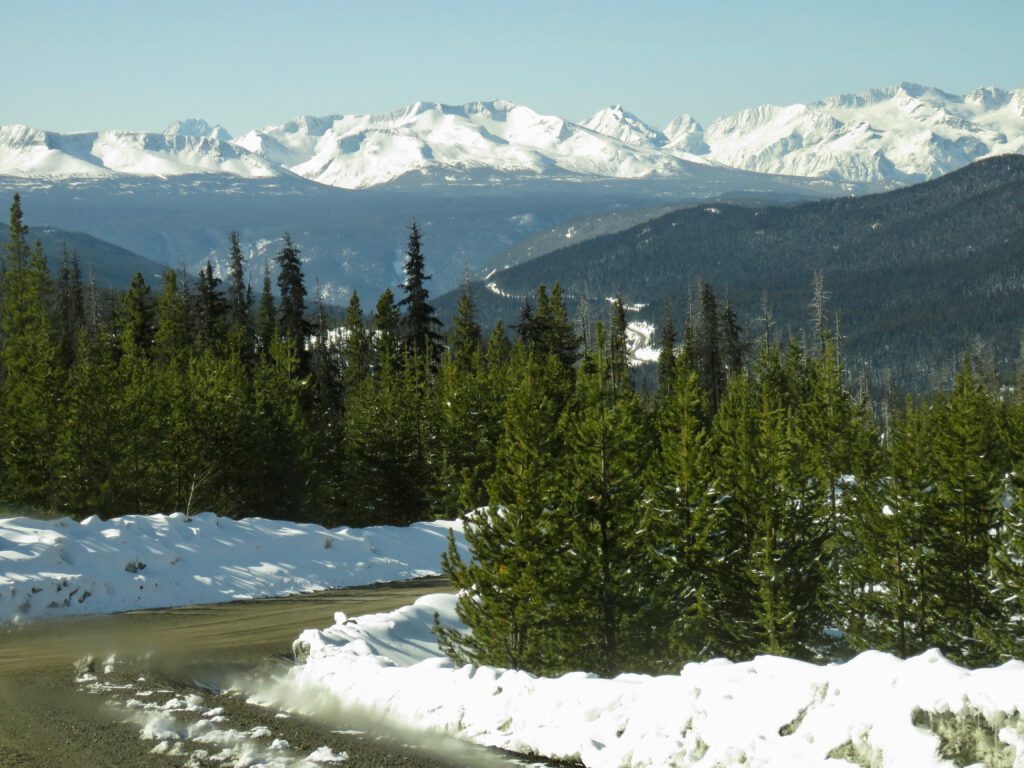 The bottom of the Bella Coola Hill – Mt Stupendous.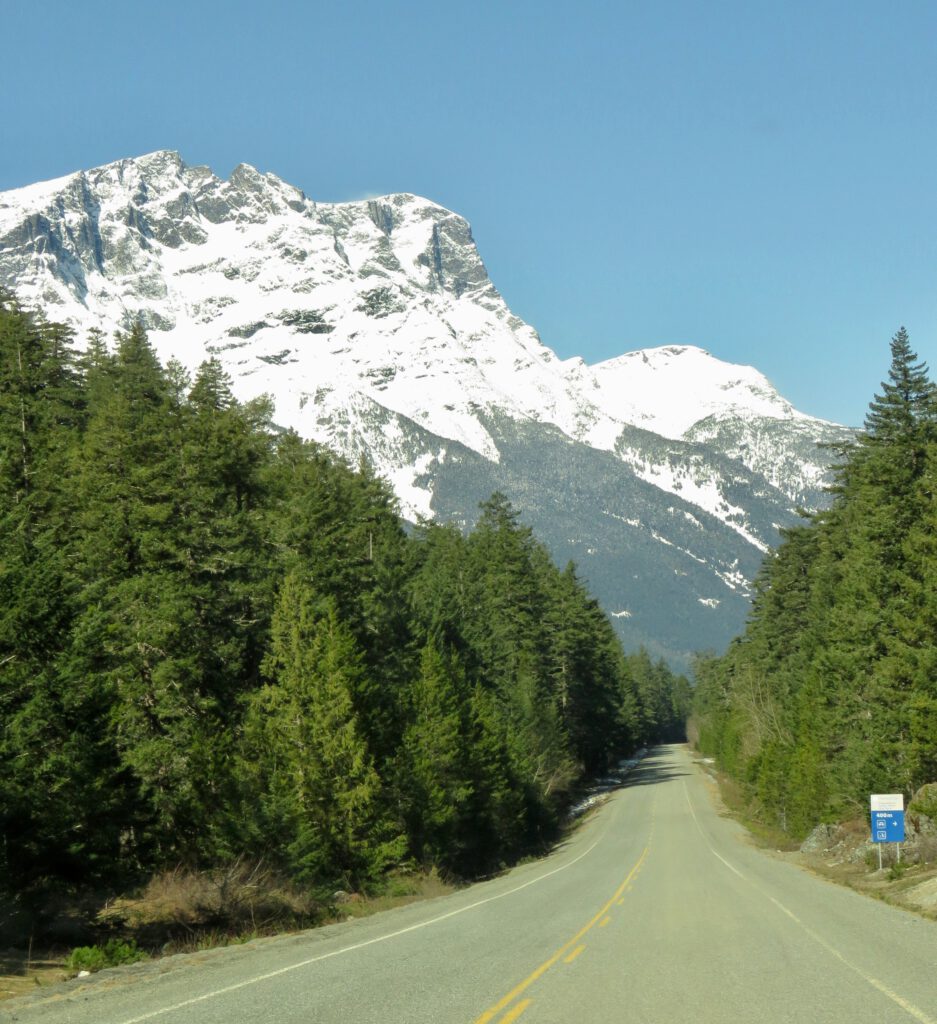 Mt. Melican stands next to it. This view from my friends' yard.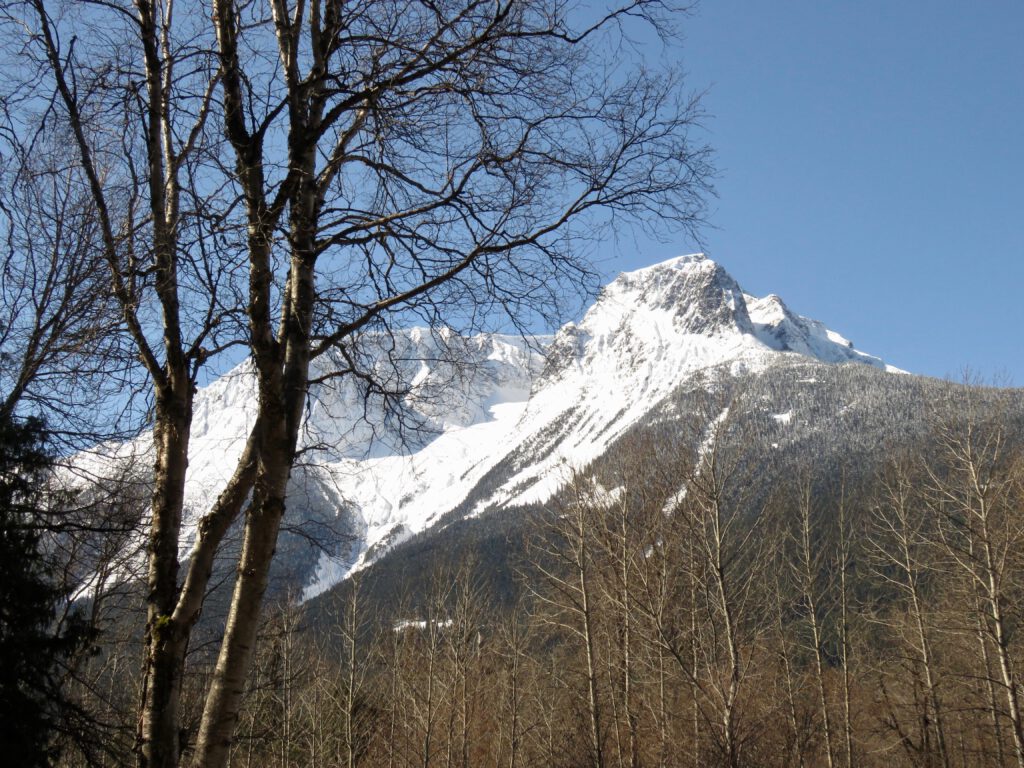 My friends have been feeding scraps to a pair of crows who are nesting nearby.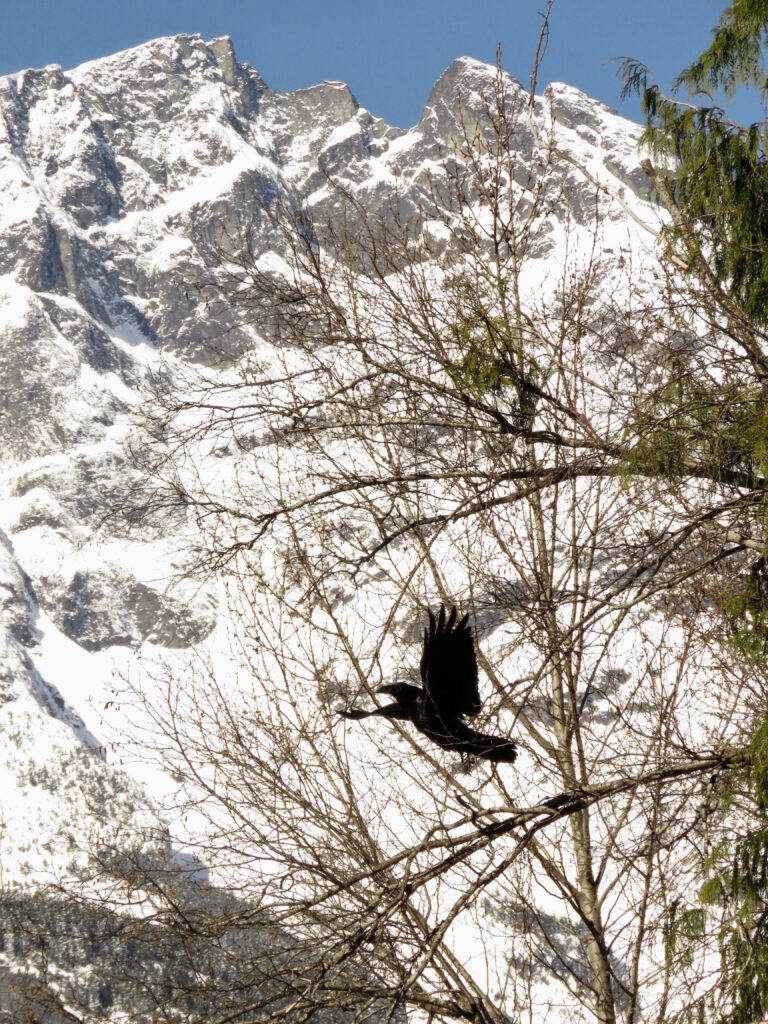 The journey home was equally spectacular. Just before the dip in the highway that crosses Young Creek.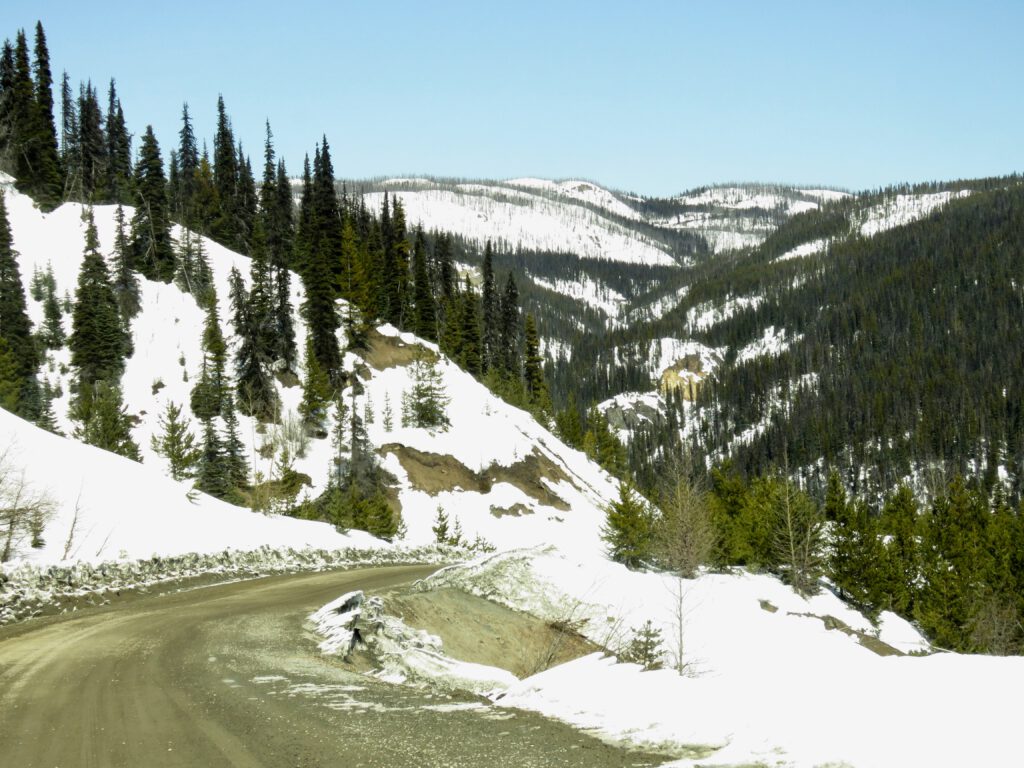 The Little Rainbows again.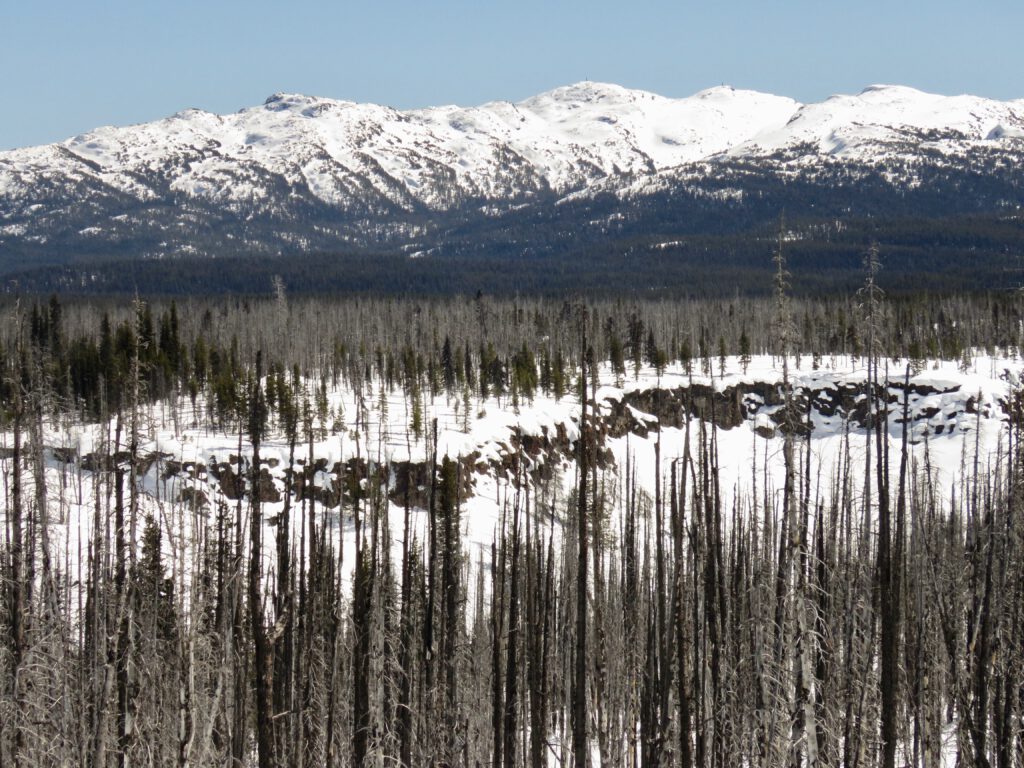 And the Itchas.