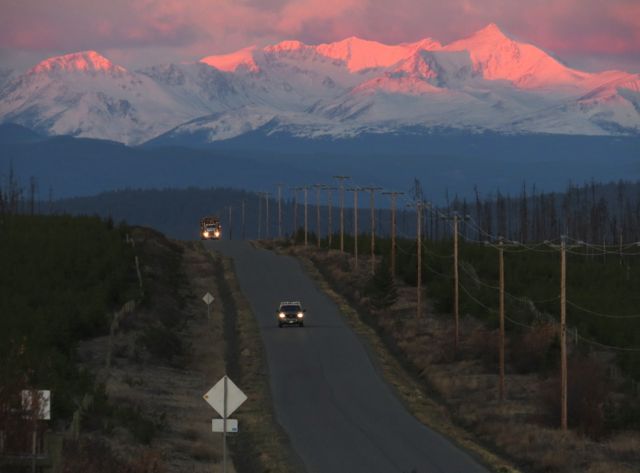 It was October 13th when I left home to start the Highway 16 Book Tour.  I started in the dark, I timed it perfectly to see the sunrise from my favourite viewpoint east of Tatla Lake.
We'd already had several hard frosts, but north of Williams Lake, the country seemed less blasted.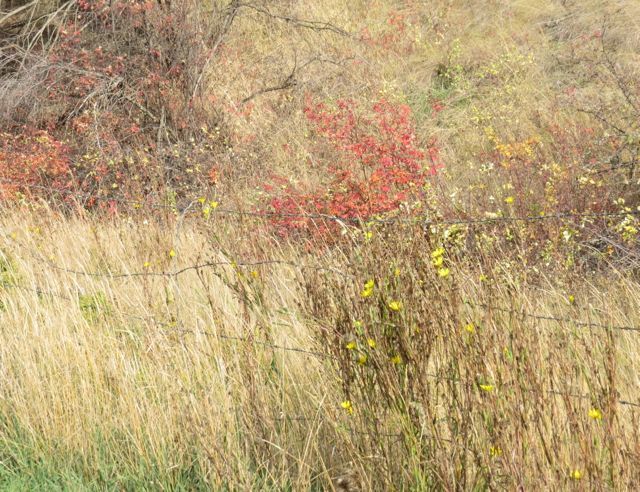 My host for the night lives about 20 miles west of Prince George, a little off Highway 16.  I was amazed to see how warm it was there.  Sweet peas and petunias were still blooming in her garden.  Bizarre to think it get warmer as one heads north.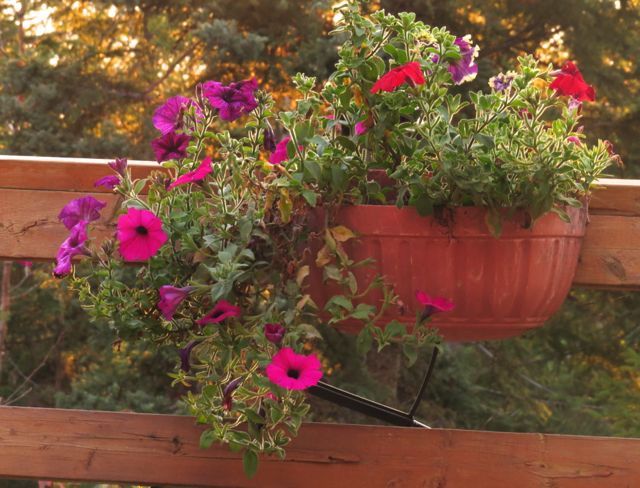 Heading west, the road is at first open and rolling.  It was also dry and sunny.  But after a couple of hours I hit dense fog.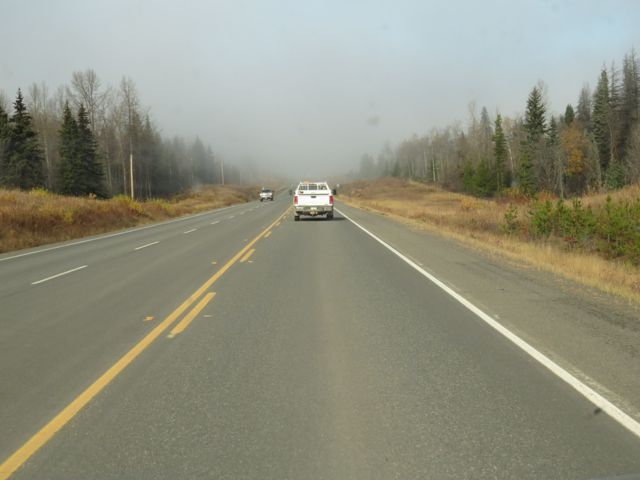 It did not clear until I arrived at Smithers, where glimpses of the mountains could be seen.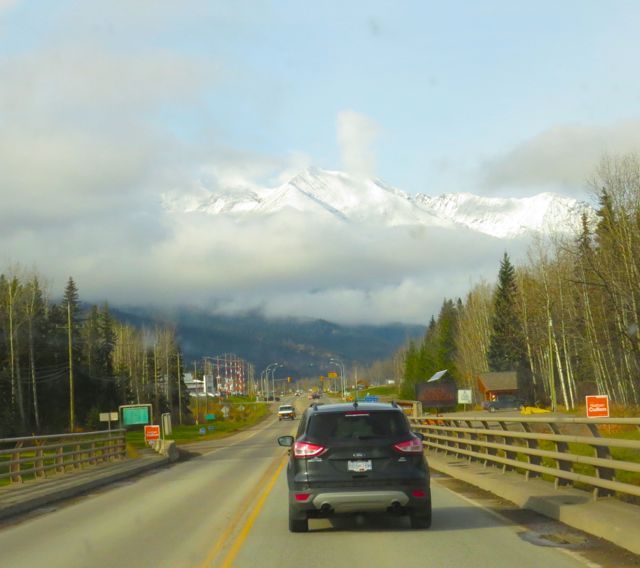 Hazelton was beautiful.  I had a lovely host who had lived their most of her life and she showed me round the two Hazeltons, Old and New.  In between was a place called Two-Mile.  The story goes that the residents of New Hazelton, built when the railway was put through, did not want the bawdy and drunken inhabitants of Old Hazelton to come within two miles of their town.  Notwithstanding, the very attractive modern library was in the old part, right beside the river.  This is the view from the upstairs.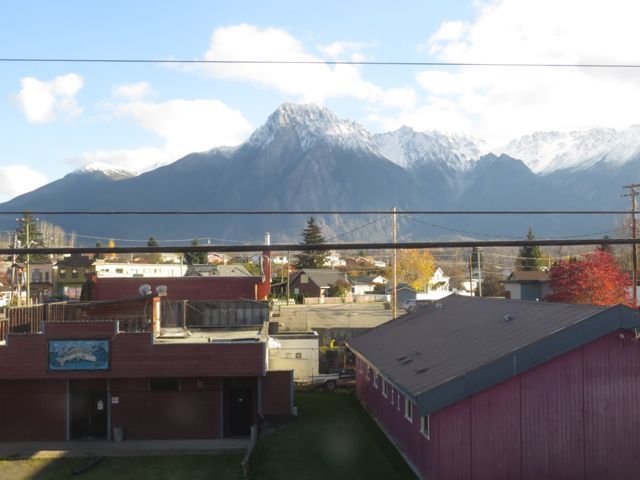 To go from the New (which is alongside Highway 16) to the Old involves crossing the Hagwilget Bridge.  It is single lane, with no traffic lights, but everyone waits politely and traffic moves like clockwork.  The explanation is below.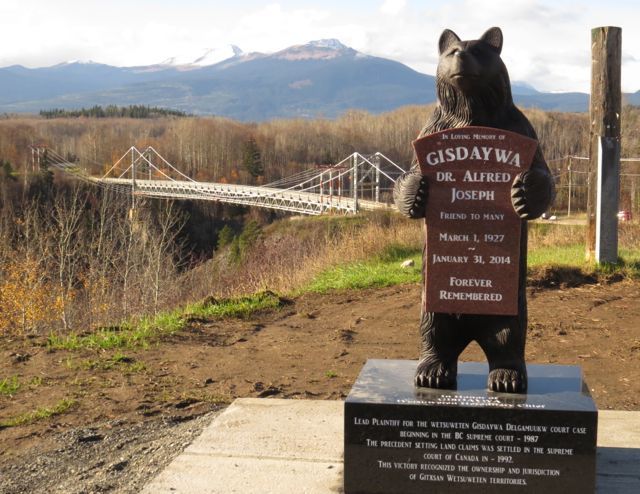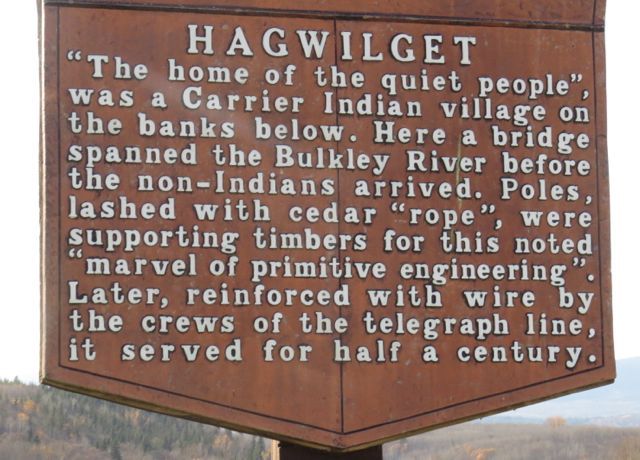 I spoke at the library that night – not much of a turnout, but a friendly crown and a very enthusiastic librarian.