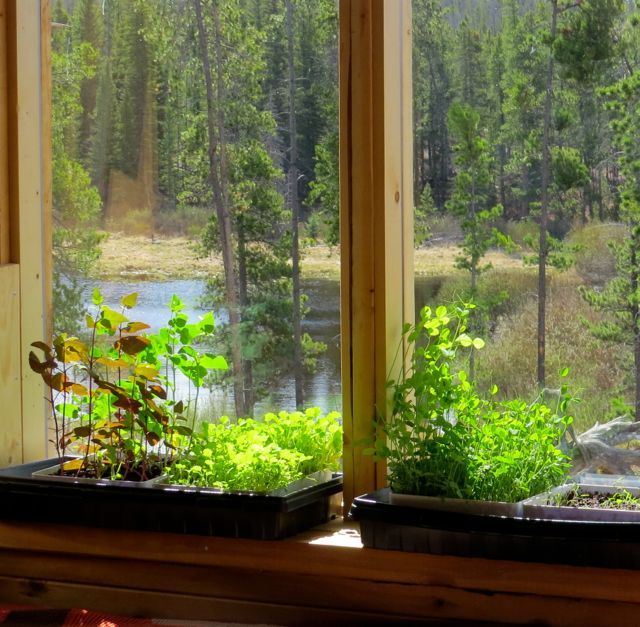 When you live, like I do, with the ground frozen for half the year, and a many-hour drive to the nearest supermarket, windowsill salads, growing sprouts and microgreens, are life-savers.  Apart from the delectable taste of organic fresh greens, the plant, at its sprouting stage, is jam-packed with nutrients at a far greater density than at any other  time of its life.
This 25-page book is lavishly illustrated.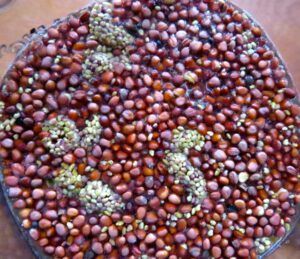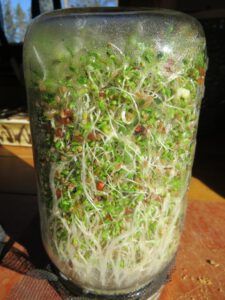 To purchase as an instant download, go to the headings at the top of this page: Shop  —–  E-books  ——-  Windowsill Salads, Growing Sprouts and Microgreens.  It is set up for you to pay with Paypal upon which you would receive the book instantly!
Or you can purchase with this link.
If you don't want to be bothered with Paypal, email me via the contact form.  You will have to either direct deposit into my bank, or send me a cheque!