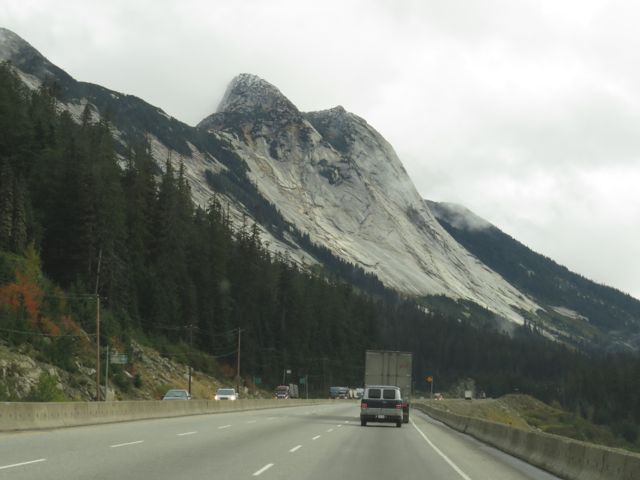 And The River Still Sings is roaring up the Coquihalla.  It stays cool and rainy – note the skiff of fresh snow on the mountain.  After Merrit, the busy highway soars high into the grasslands.
I spoke at Kamloops the same night I left Vancouver, then had a break at Kelowna.  What a horrible place the Okanagan is!  Tons and tons of traffic; impossible to get away from the suburbs.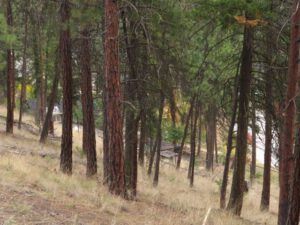 More roaring traffic to Summerland.  There I had a pleasant surprise.  The lady who offered to host me had a very interesting house.  On the surface, Summerland looks like the rest of the Okanagan – pokey foreign trees, yard-maintenance landscape, totally lacking in soul.  Vastly overcrowded.  But under the surface, Summerland is an old place.  The Ryga house is 100 years old.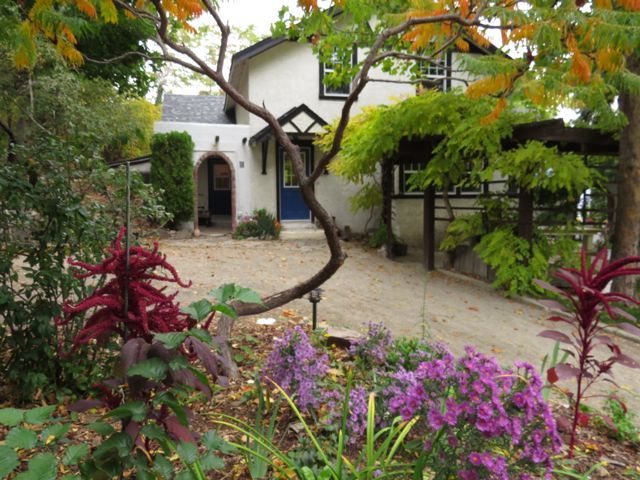 It was bought in 1960 by George Ryga, Canadian playwright.  He added a lot of funky structures and plants around it.  Upon the author's death, his friends tried to keep the place going by turning it into an art centre.  My new friend bought it – it was in a terrible state – and has totally reformed it.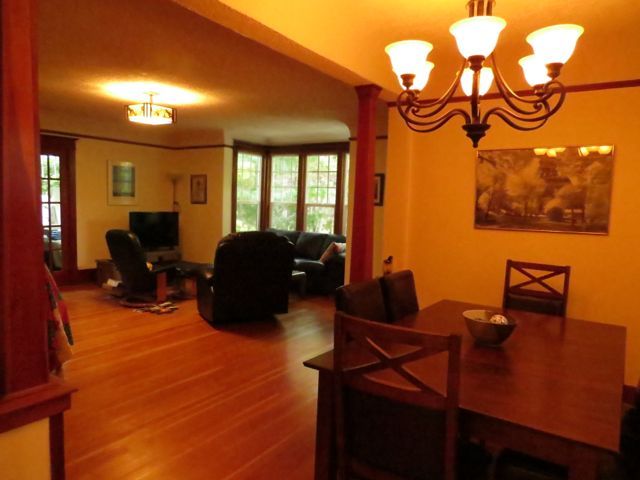 The tangled garden has largely been tidied up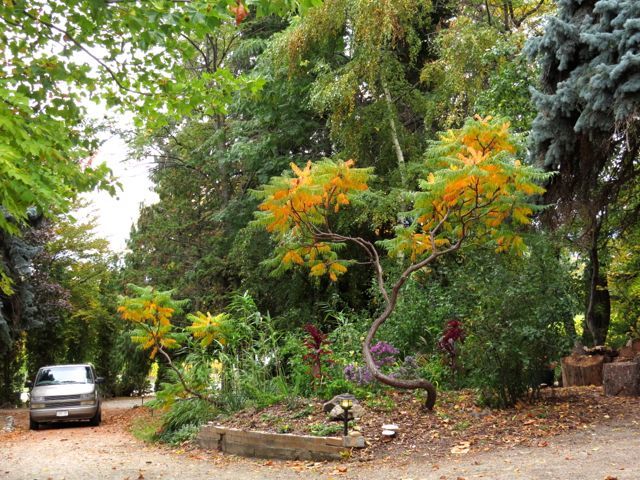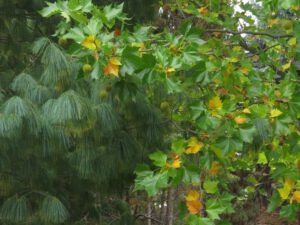 Buried under the debris were terraced walls, and as they were cleared, treasures were revealed.  Can you see the head?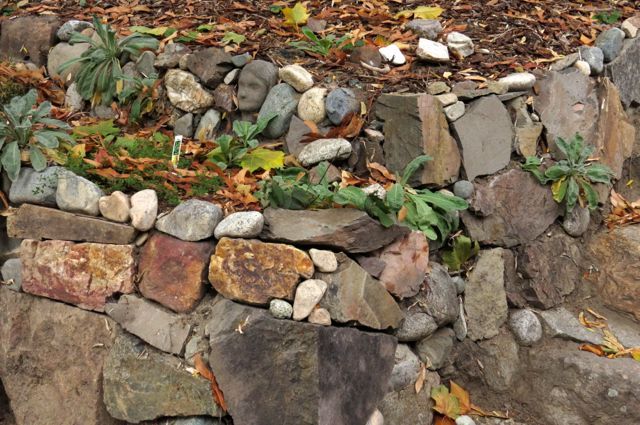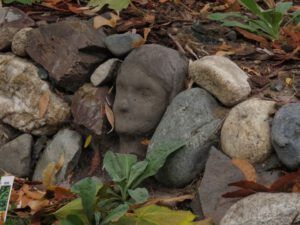 Here is another.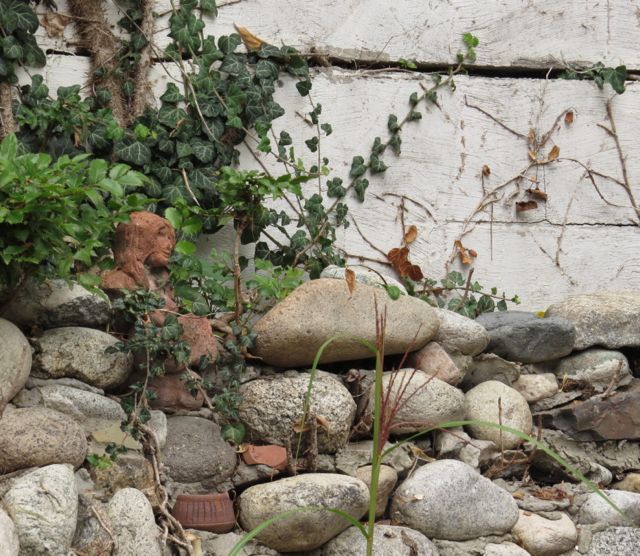 The house is a 5-min drive away from a beach on Okanagan Lake.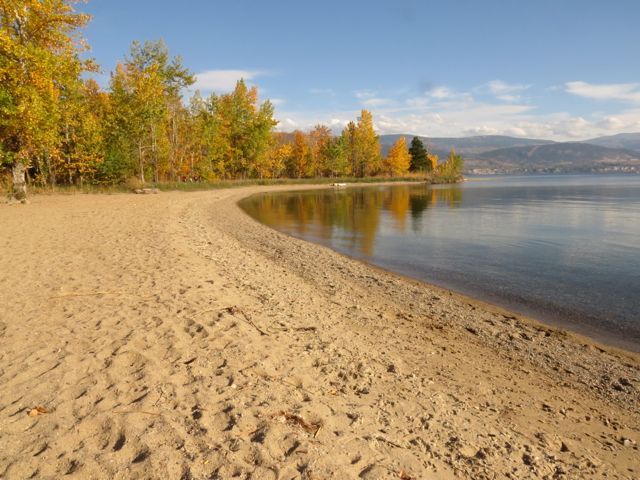 The fall colours were splendid!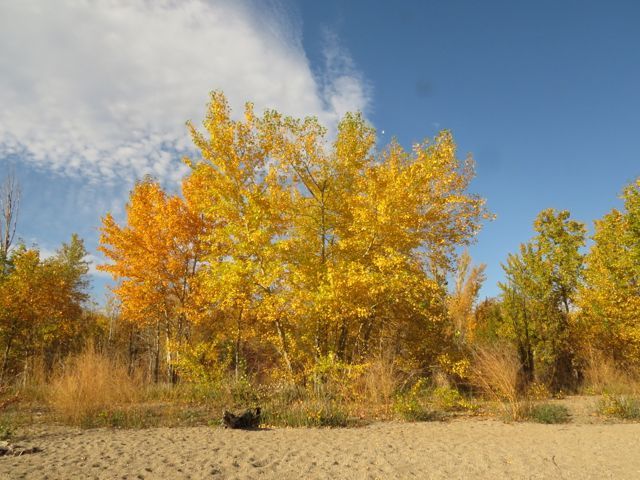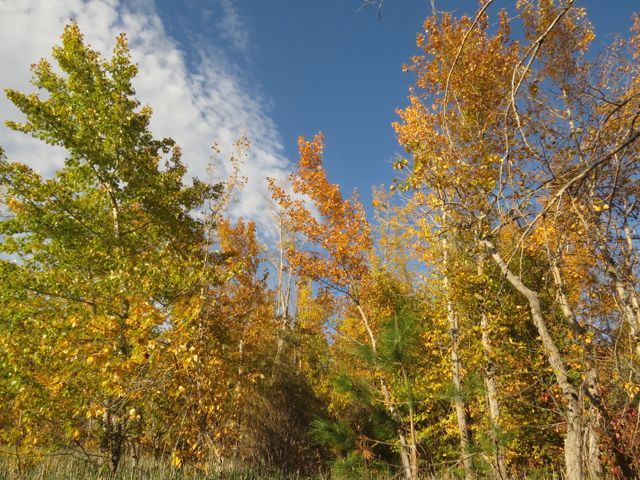 The sun was gloriously warm without being too hot.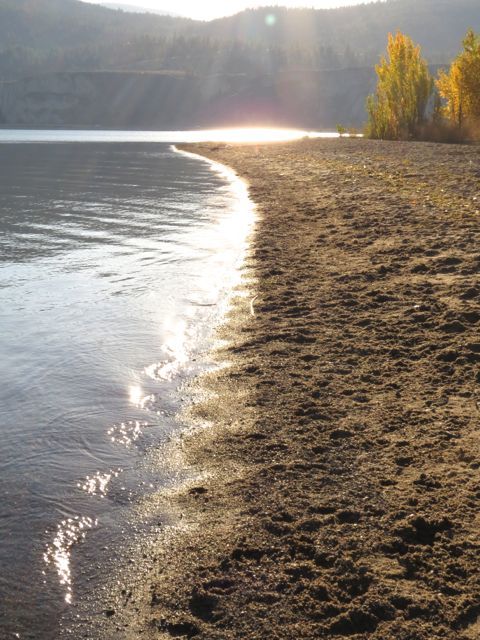 But the noise!  Highway 97 runs right along the edge of the lake and the traffic is so loud one has to shout to be heard over it.  What a price to pay for lakeside living! (Note the cars on the highway in the distance.)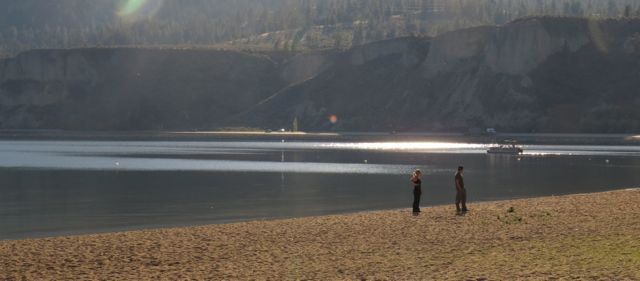 This afternoon I plunge back onto the highway again.  Penticton tonight, Osoyoos tomorrow, Vernon Wednesday, Kelowna West Bank Thursday, Salmon Arm Friday, Revelstoke Saturday. Then 2 days off while I make my way to 100 Mile and Williams Lake.  I can't wait to get home!