I finally got a ride back to Williams Lake to pick up my van.  It was a Sunday afternoon when we arrived at the garage – and 35C  The sun blasted on the yard.  Too hot to do much except drive to 108 Mile to stay with my friend.
The following morning I made my usual pre-sunrise visit to the Walker Valley grasslands.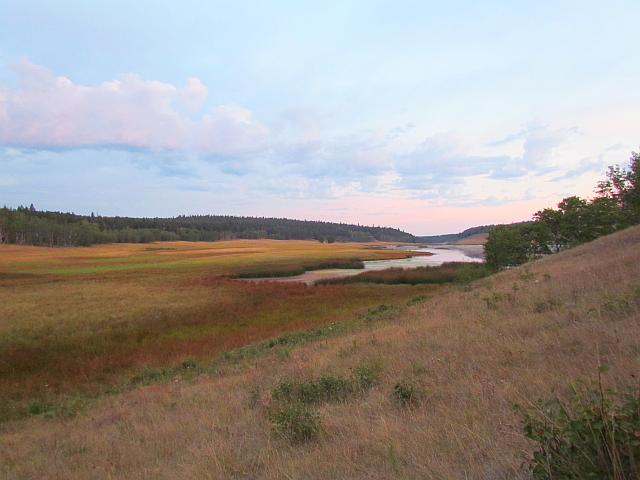 Thunder was in the offing, and there was a flash and a few grumbles from a mini-storm dragging a rain shower across the rising sun.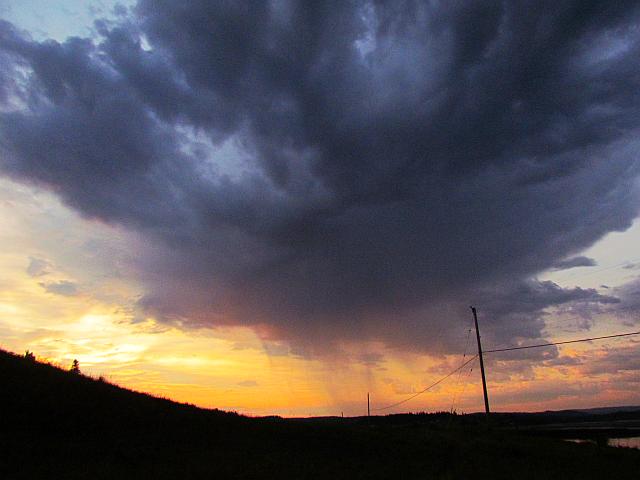 As with Ginty Creek, there was nothing like the quantity of grasses that there had been the previous year.  I have not visited the Walker Valley in August before, and there were still a few grassland flowers blooming.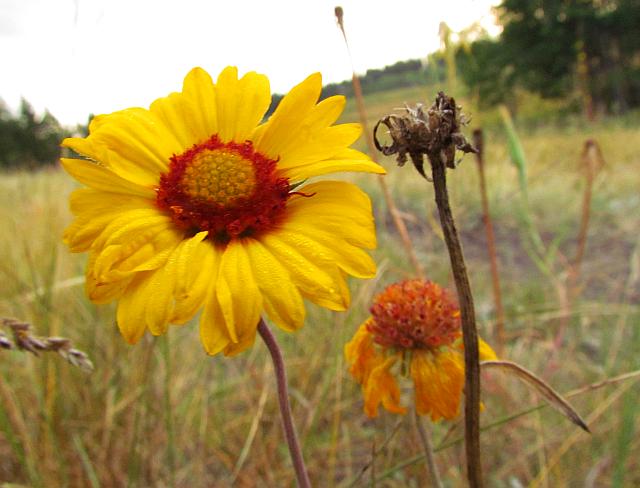 A mule deer sprang towards the forest that rims the valley.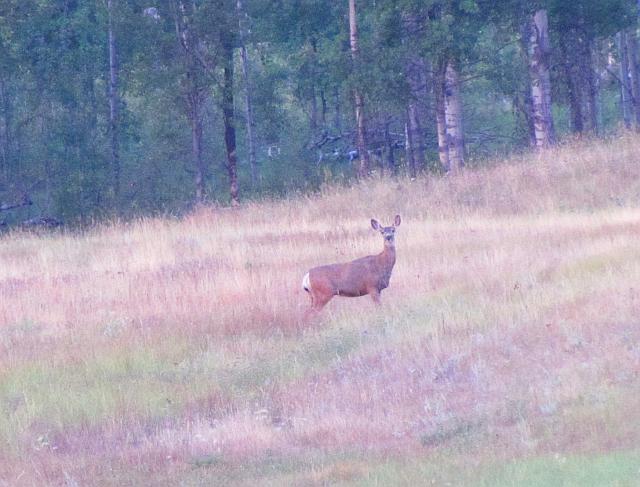 This dragonfly was sluggish in the comparatively cool dawn, but the storm winds were blowing the crested dog's tail grasses so hard it took several attempts to photograph it.  (I did not subject the poor thing to a shower from a spray bottle of water like many photographers do!)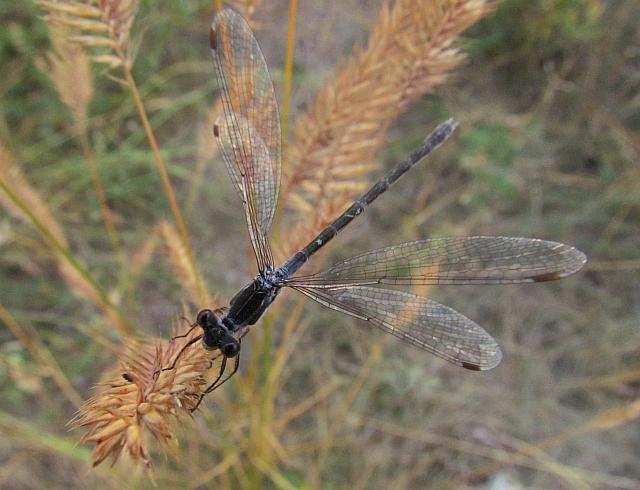 The sun rose as I approached a patch of Canada thistles.  Despite their name, they are an introduced weed.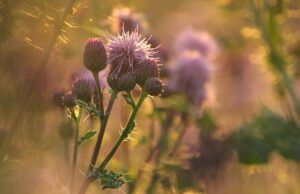 The sunlight brought out the amazing variety of colours in the grasslands.