Harry was always a picky eater, and periodically he has been lame in the back legs. In June he started to go seriously down hill, and on the 18th I took him to the vet in Williams Lake. It was going to cost hundreds of dollars for tests and more for special foods to try and encourage him to eat more, and there was still no guarantee that he would get better. He was 13 years old and all the efforts might have prolonged his life for a short time, but I thought it was better to have him euthanized.
He was 2 when I got him in the spring of 2010.
I already had Badger, and they became instant buddies.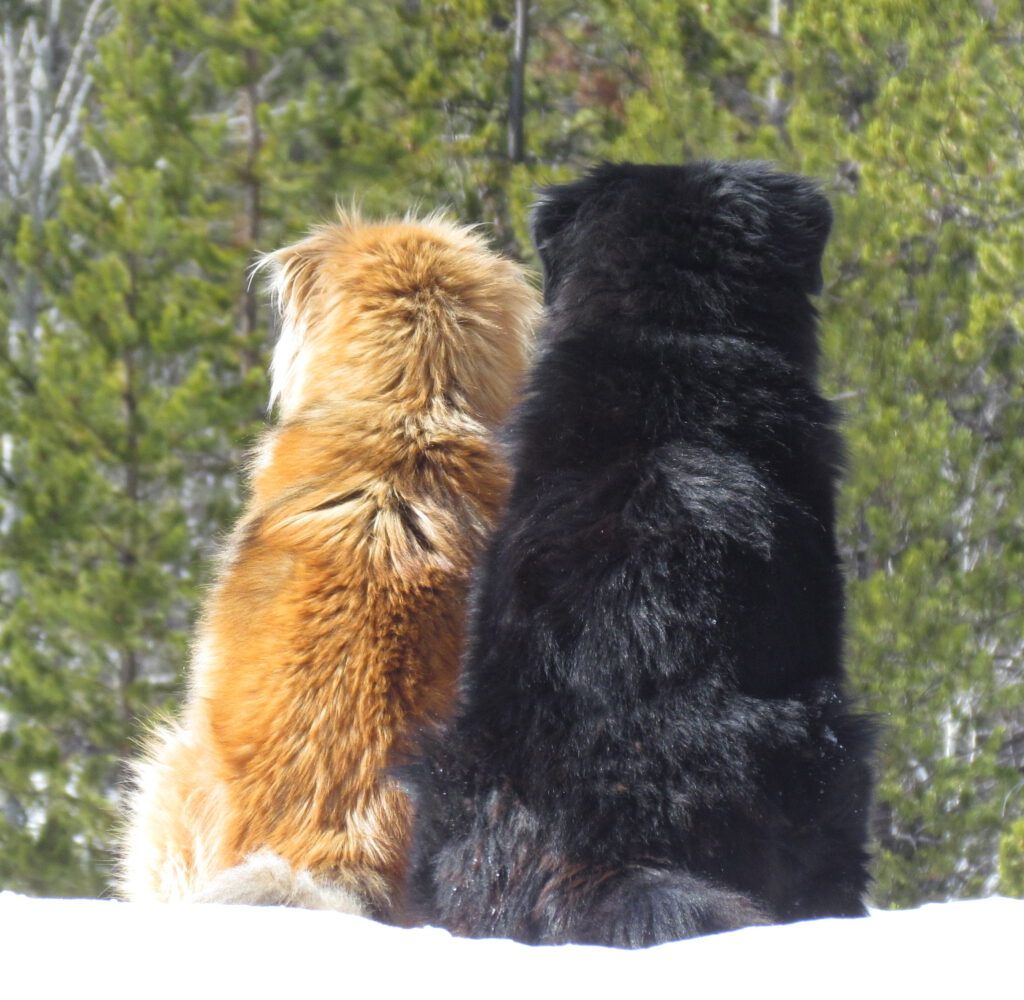 A couple of months later, Harry climbed his first mountain. As I snapped this picture I said: Harry, this will be on the cover of your book.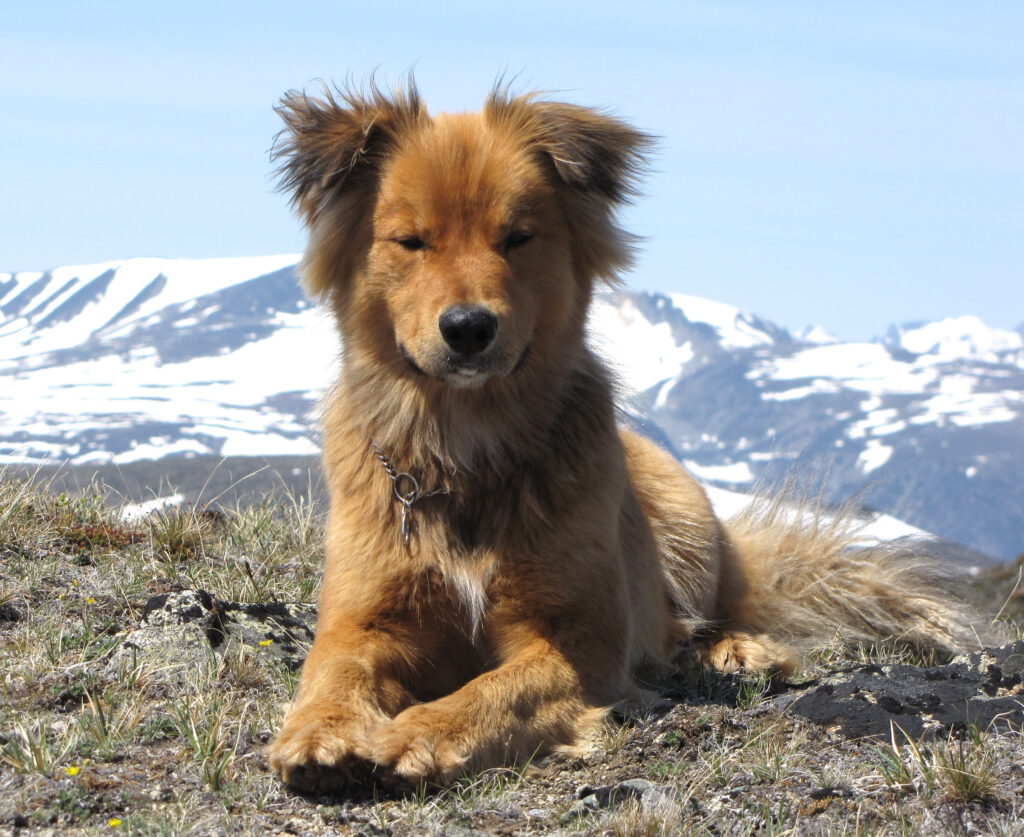 And it was! Harry: A Wilderness Dog Saga.
At Nuk Tessli, he loved to swim.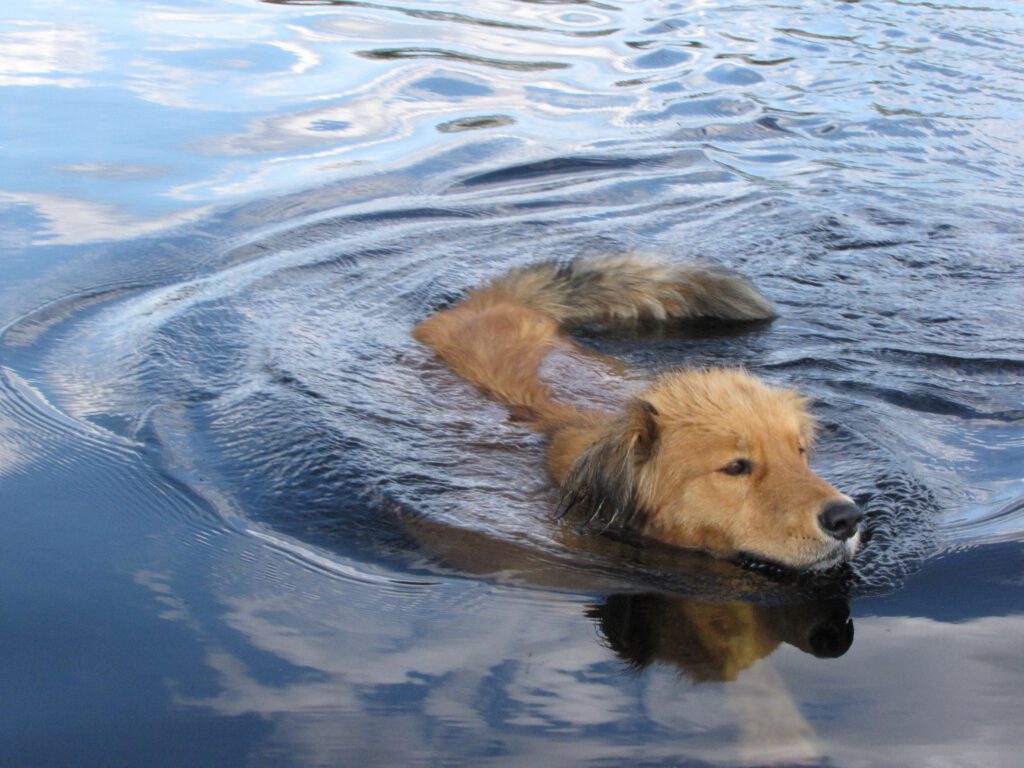 He was not so keen on packing, though.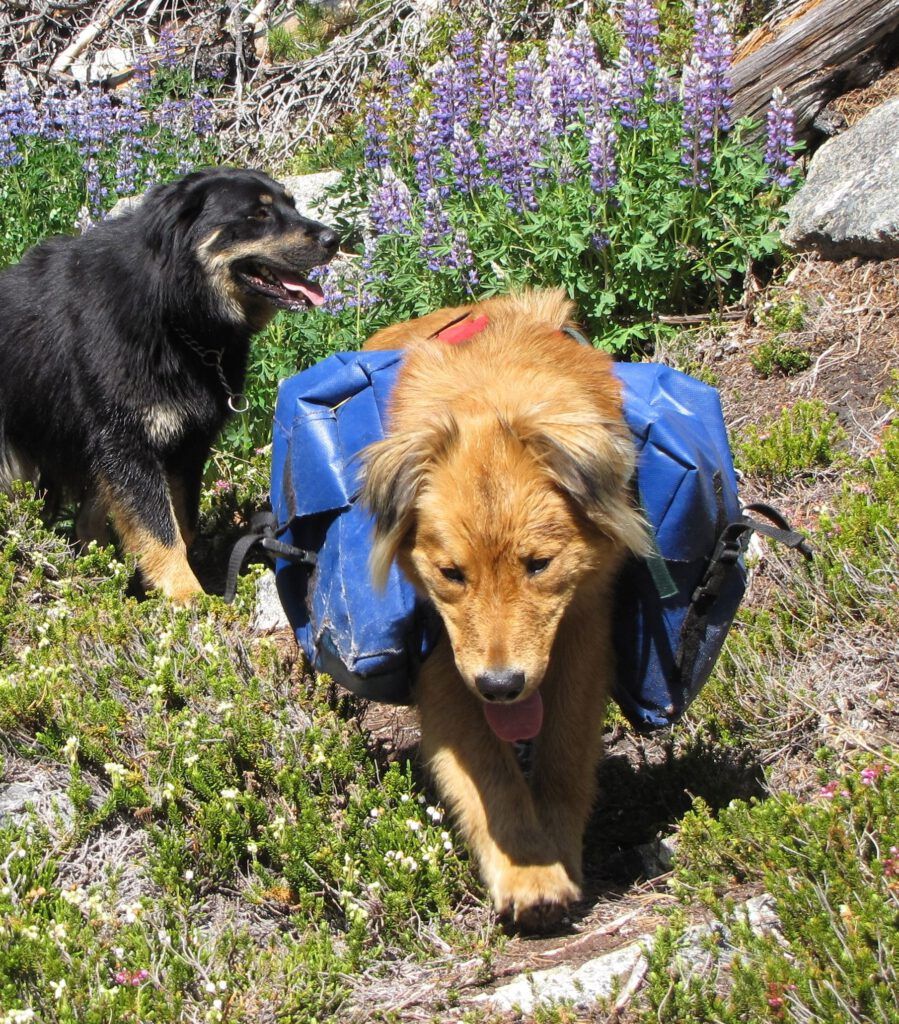 He did a useful job for me, though.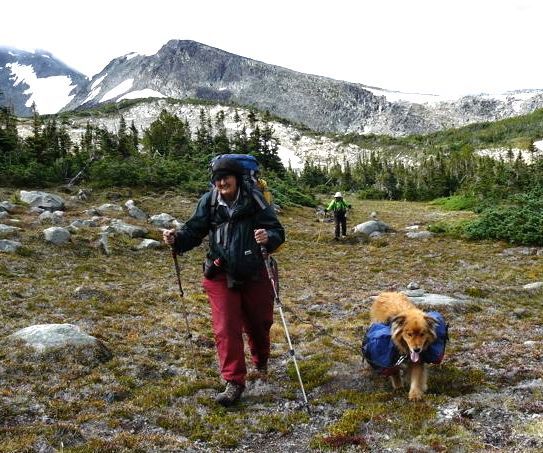 And on trips like this was able to snooze all the way home in the canoe.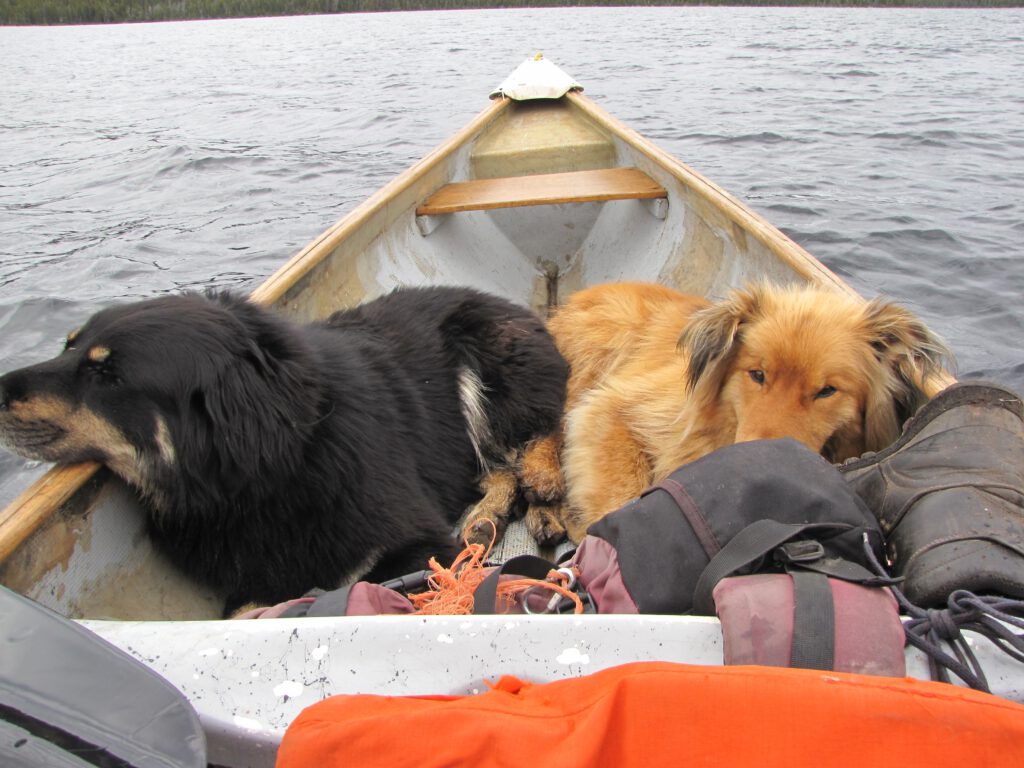 He was such a beautiful colour. Lion coloured at the end of summer,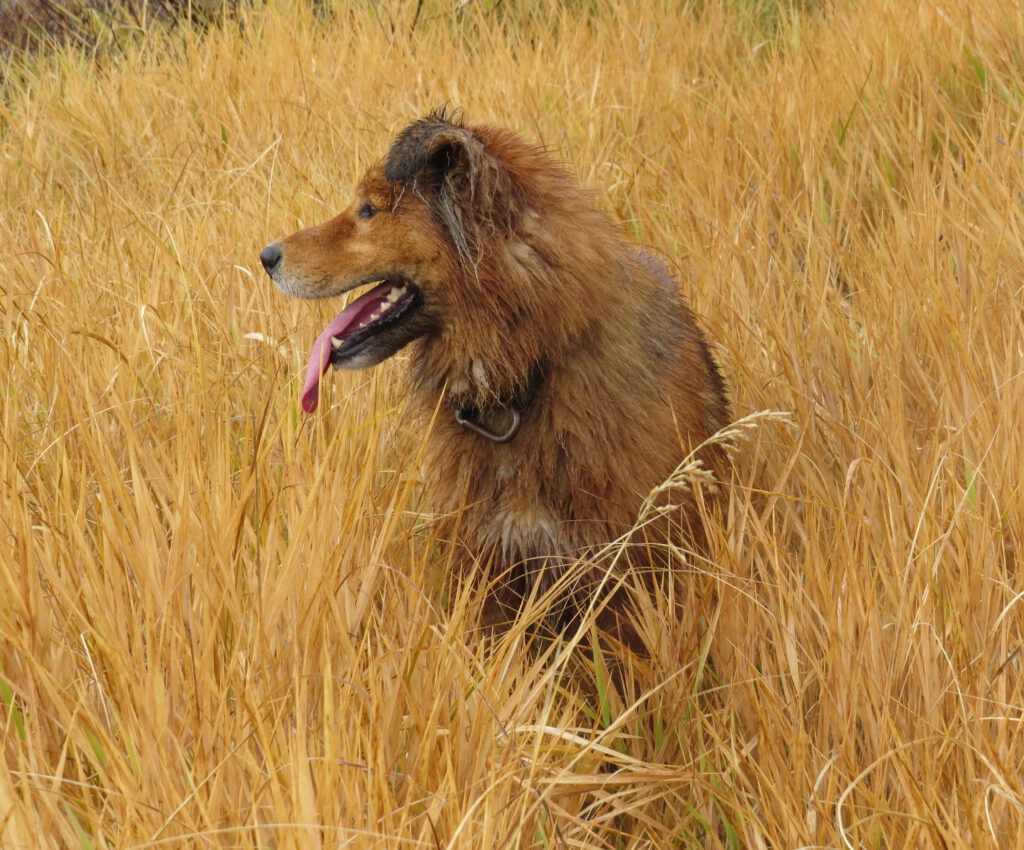 Golden in the winter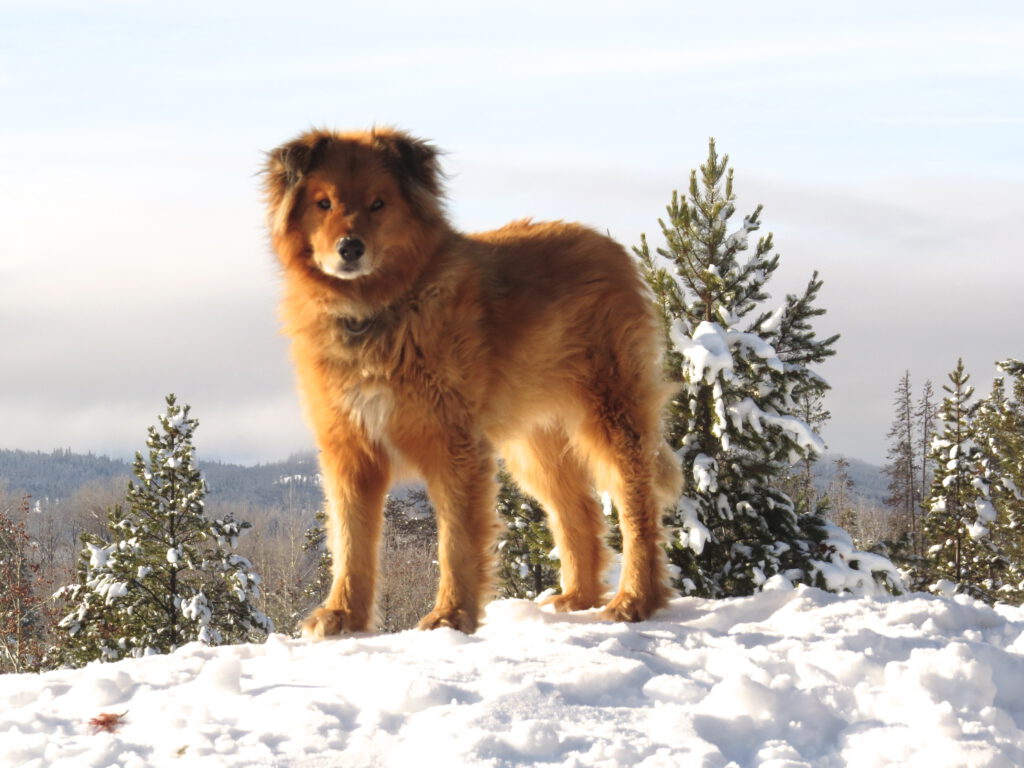 Sunlit in the forest.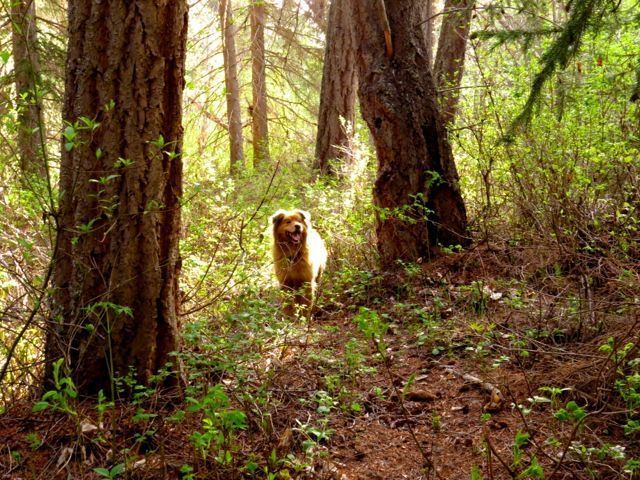 One of the volunteers snapped this picture of him laughing.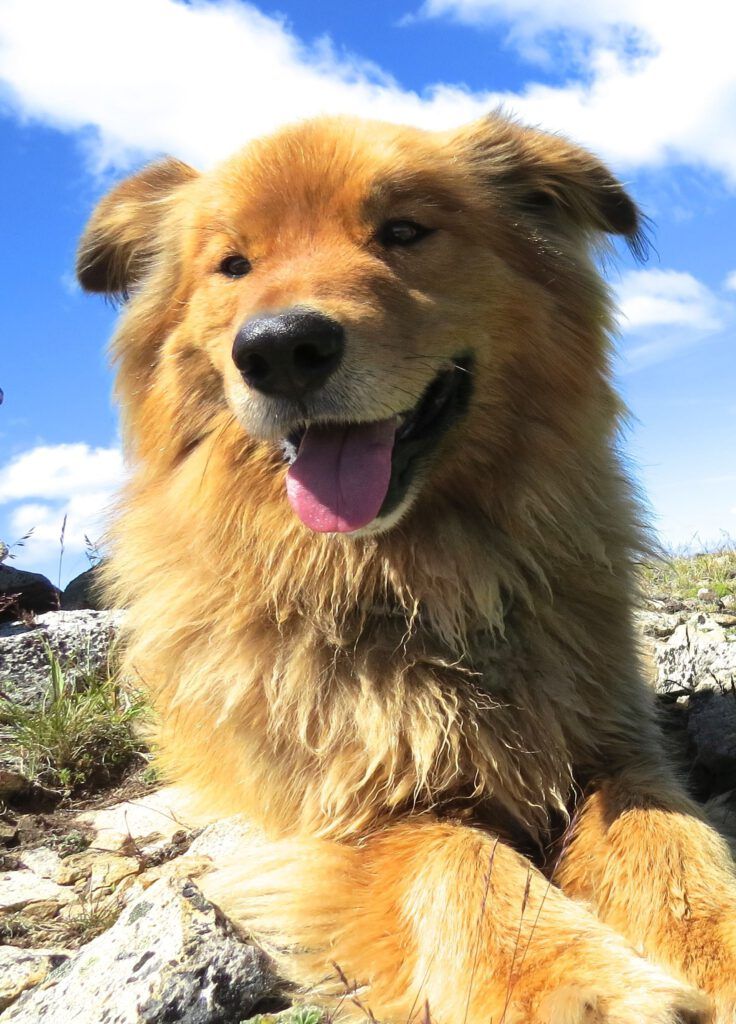 I've had dogs for nearly 40 years. Harry was my ninth – and he will likely be my last
Goodbye my lovely friend.