Last weekend our local SAR ran an Occupational First Aid course.  I completed this last year – and I don't have to re-do it for two years more – but during the course I was too busy to take pictures so I went along to this one for fun.  Here are a few shots.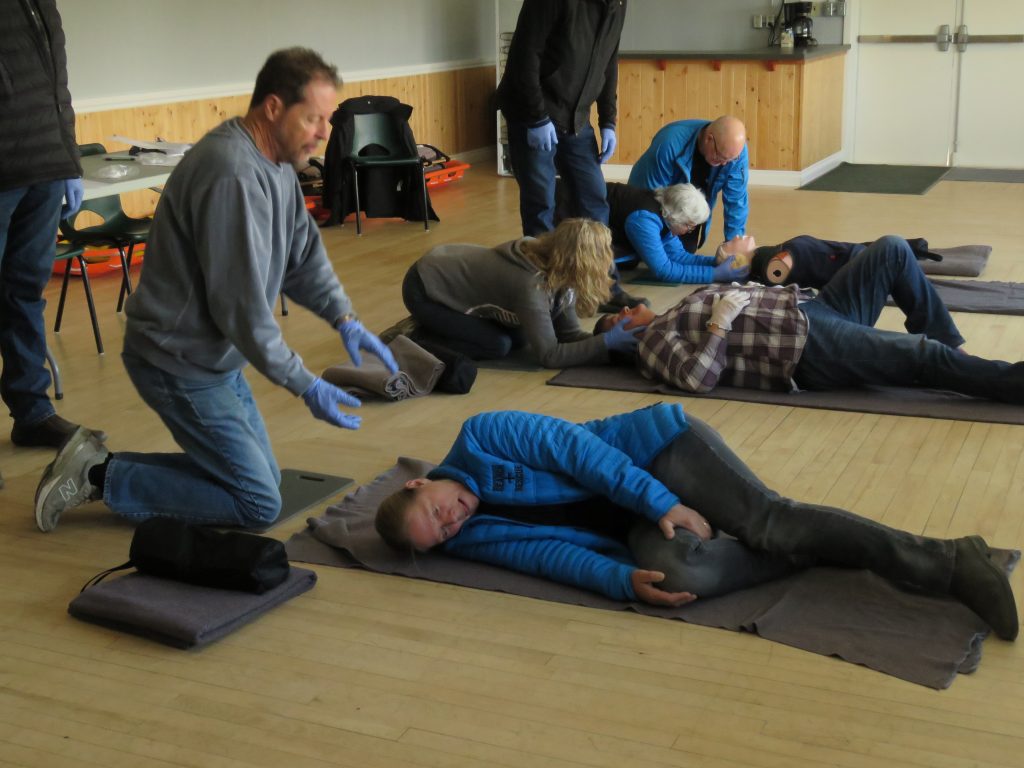 When you roll a patient over, one person is supposed to support the head.  Almost everyone had done this course before, so often we just substituted some fake hands –  filched from a Halloween display.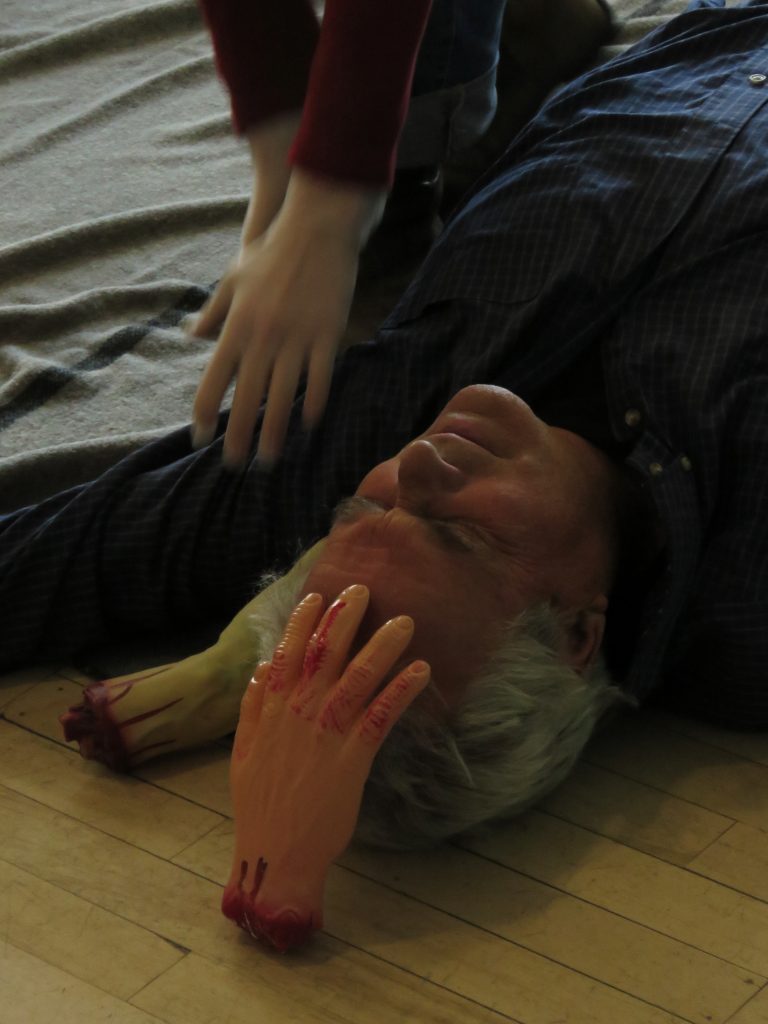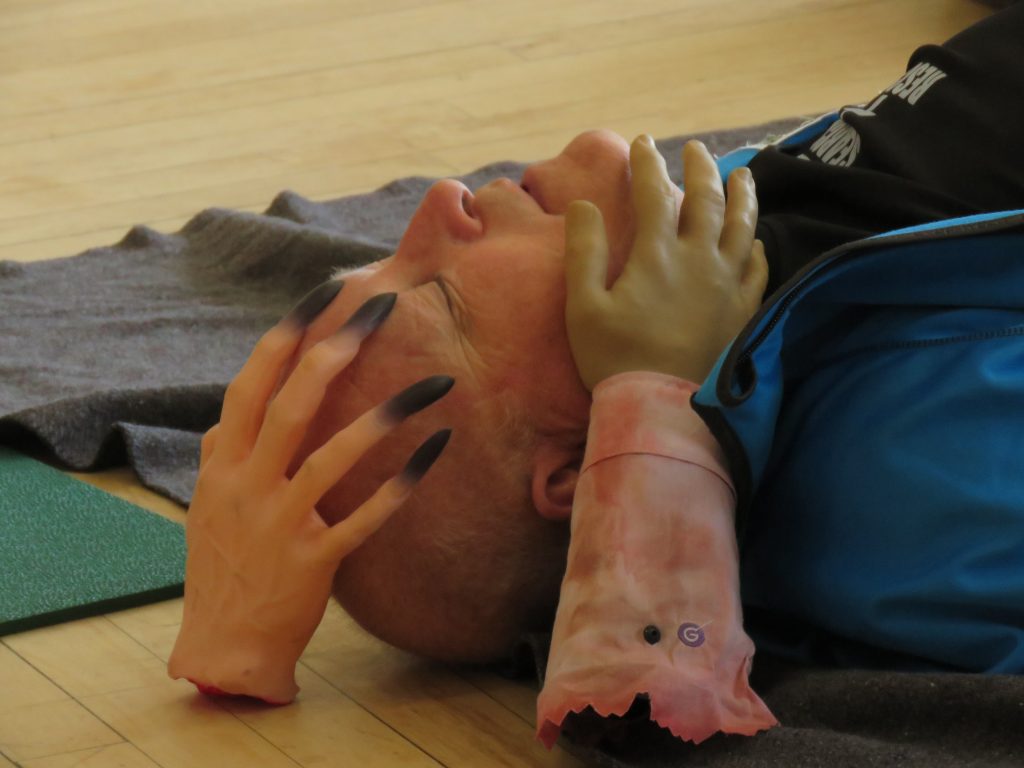 A choking patient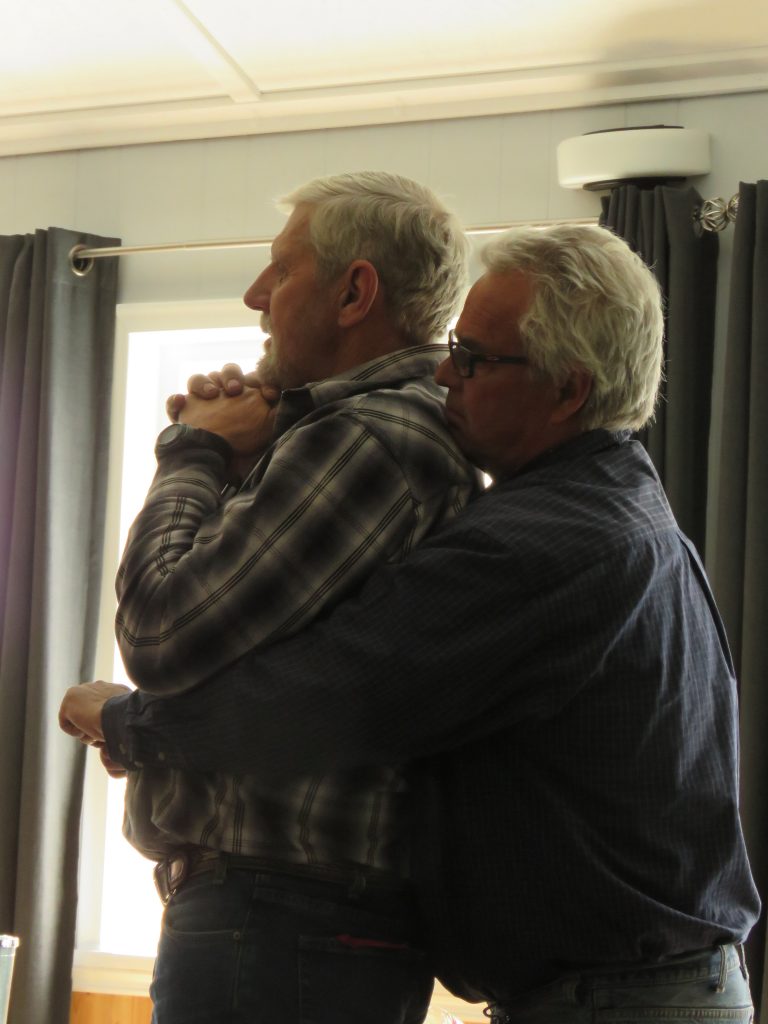 CPR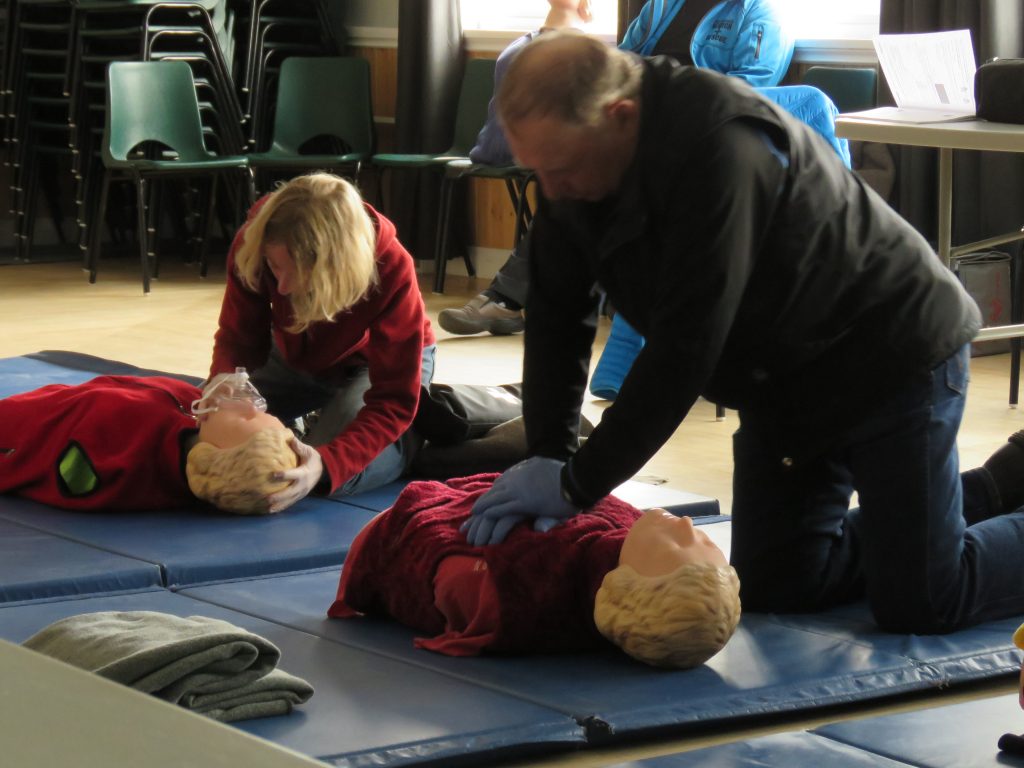 Using the AED machine – Johanna waiting for the machine to tell her the shock has been administered and it's safe to continue with CPR.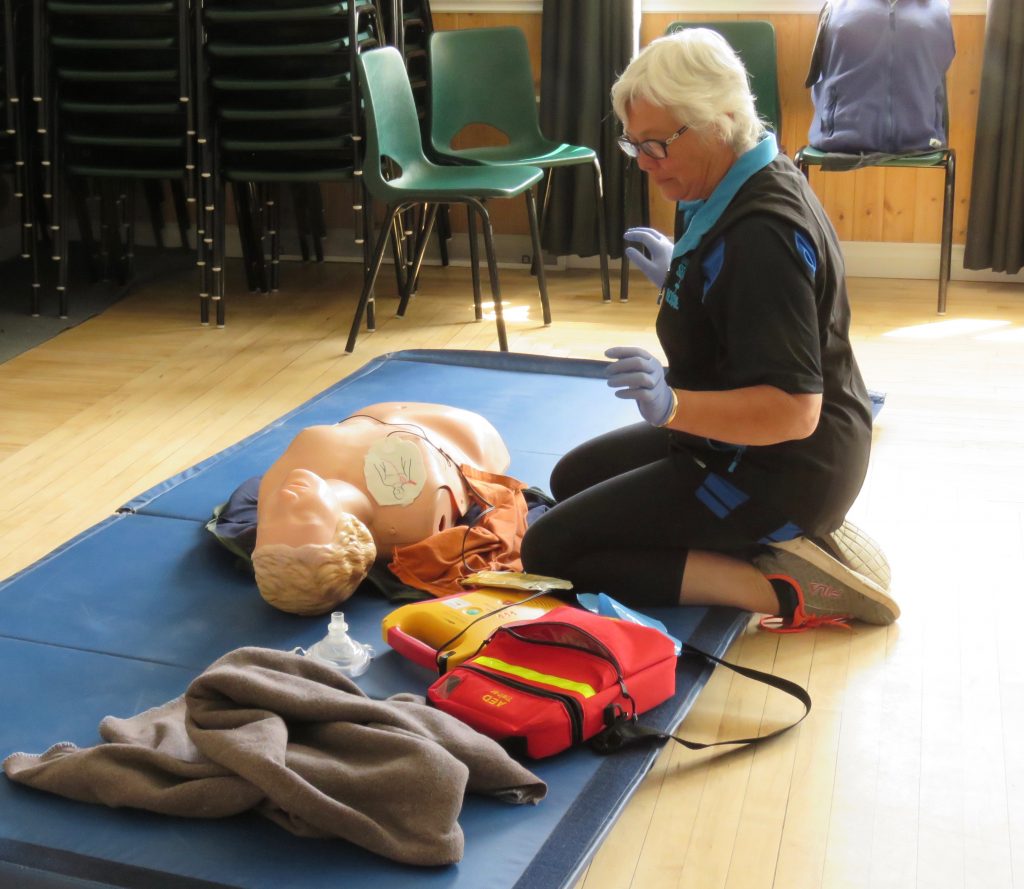 Our audience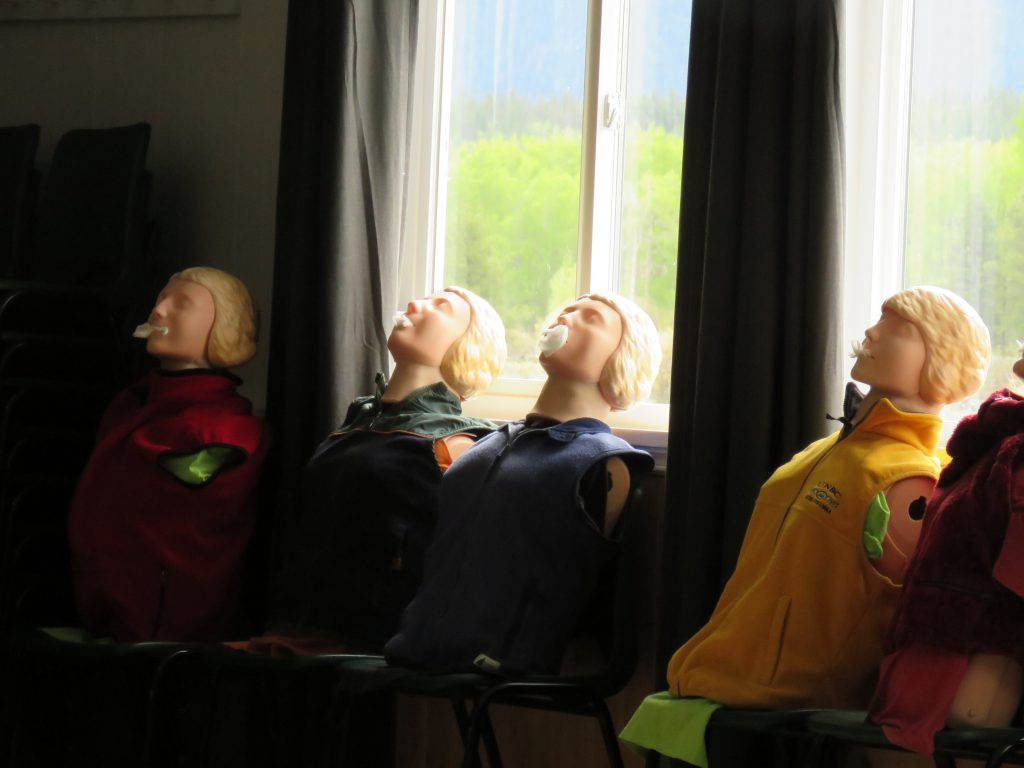 Packaging for moving into a stretcher.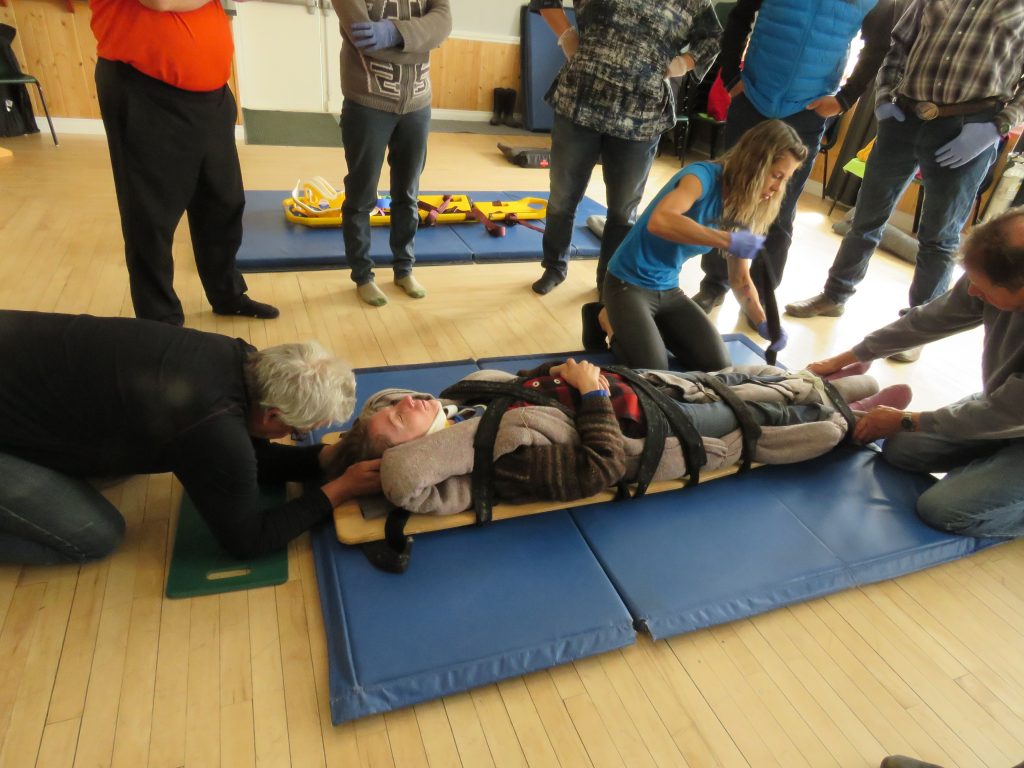 Can't see much of the patient!