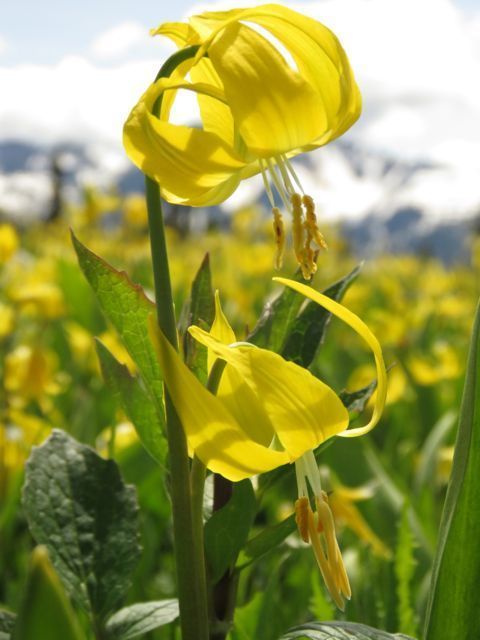 And so to the last two days of my trip.  Although I was so close to home, Highway 5 gave me a couple of really lovely surprises.
The first place I elected to camp south of Valemount was a gravelly area people had often used for camping, but the traffic was so noisy I could not sleep.  Not only was the volume of humungous trucks the greatest I had so far encountered, but there was also the trains.  As soon as one had groaned by, another started.  Resorts along the road advertised "wilderness retreats" – how can anyone retreat with that racket going on.  At dusk (which was about 10.30:pm) I gave up trying to sleep.  Near the van two black bears were rummaging in an old pile of sawdust – another reason to move on although as soon as they saw me they melted into the brush.  Wearily I started to drive – soon another logging road beckoned.  I vowed to follow it further but almost at once it dipped behind a natural berm of rock which deadened the noise considerably and I was able to finally get to sleep.
I woke in a dim fog.  slipping up the road was a dog-like animal with something in its mouth.  Fox?  Coyote? I had no glasses on and, with the fog, it was hard to see what it was.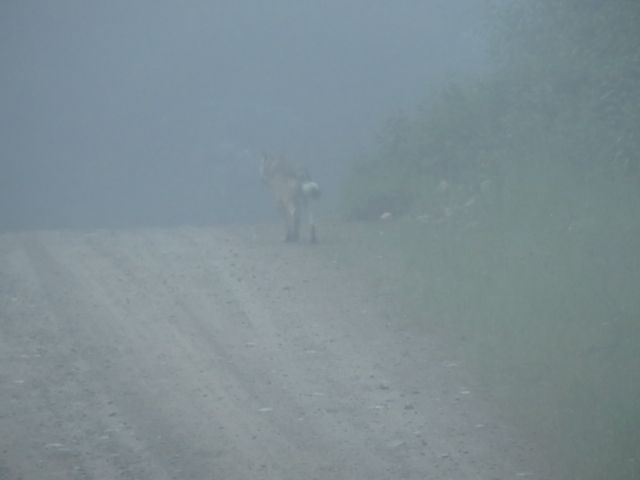 Next I heard a sharp bark and a yap.  A coyote for sure, and I glimpsed him through the bushes.  He yapped indignantly for a while – I suspected there might have been a kill close by.
I thought that was the end of it, but suddenly there was another animal on the road no more than 20 metres away.  He looked at me with measured gaze, completely unafraid.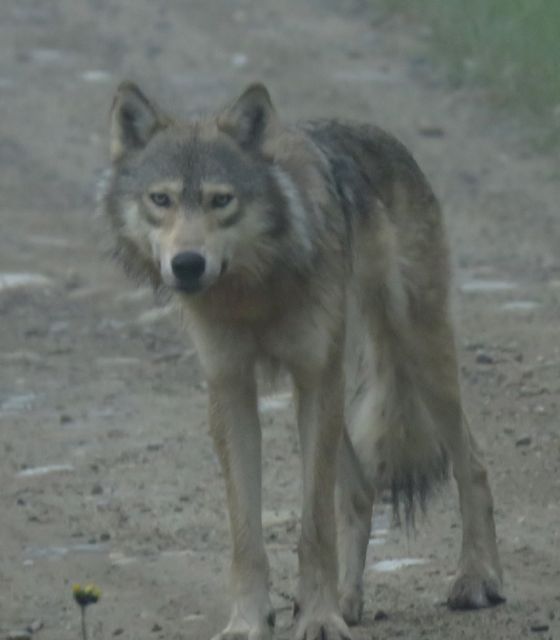 It was a wolf.  He nosed around a bit, then calmly trotted off after his buddy. This was precious indeed.
As I drove south, the fog lifted.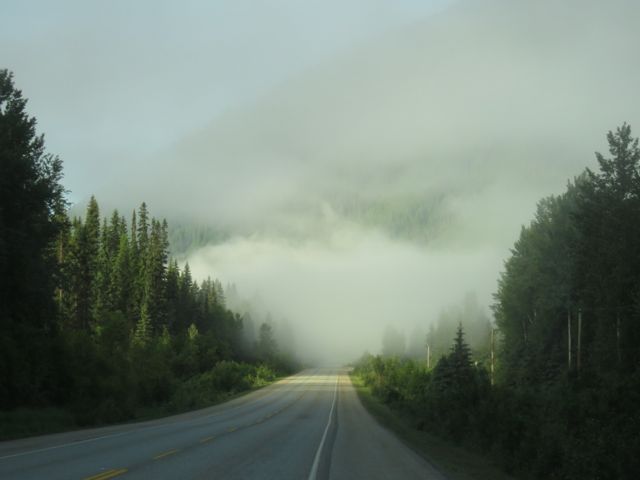 It turned into a spectacular day.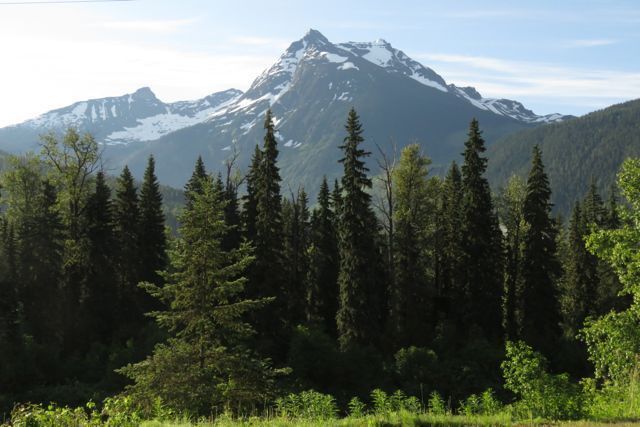 Tiger lilies greeted me along the roadside.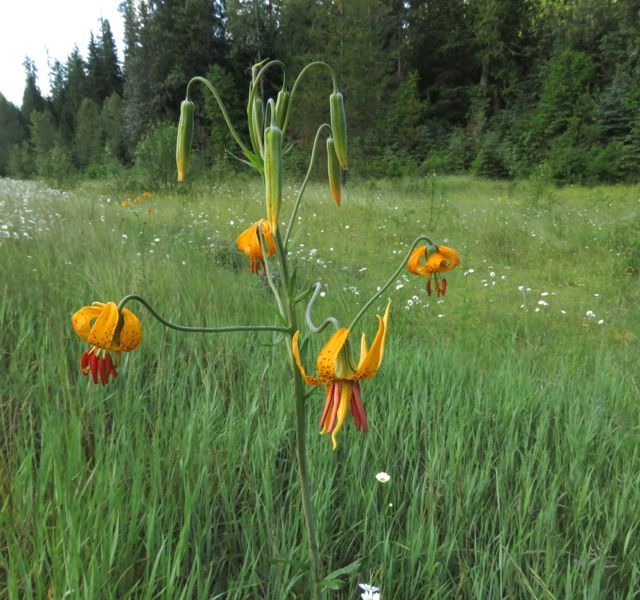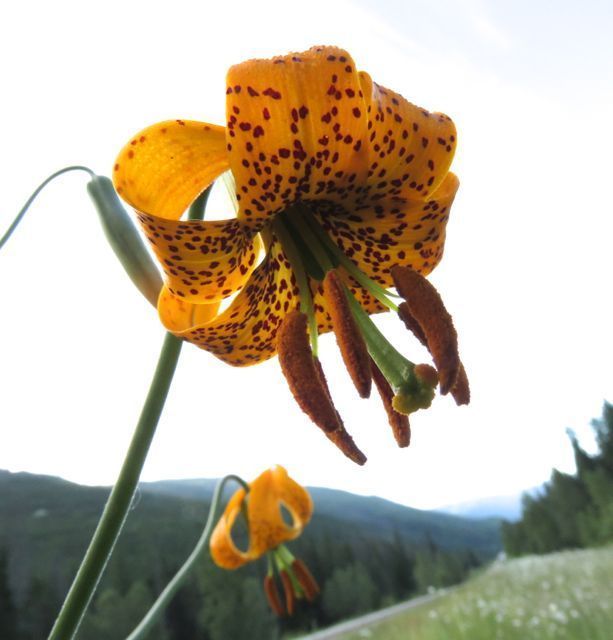 As I came close to Clearwater, I remembered something.  Nearby, in the Wells Grey Park, was a famous hike through flower meadows on Trophy Mountain.  Later there would be lupins, paintbrush and valerian, all the usual midsummer alpine meadow flowers.  I had always been interested in the earlier species – maybe there would be something worth looking at now?
I had heard about the meadows from others, but also – must be 25 years ago now! – I tree-planted in the area.  We worked for a month on the massive cut block below the Trophy Mountain meadows, and planted about a third of it.  I got directions from the Park Headquarters in Clearwater, and soon found the road junction we had camped on.  Hard to imagine 40 people lived here for a month (with a gourmet cook, might I add!)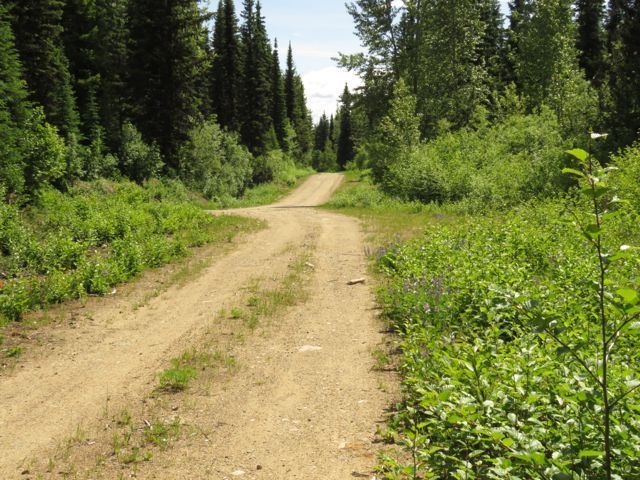 Above the camp site small pockets of the later flowers graced the roadside.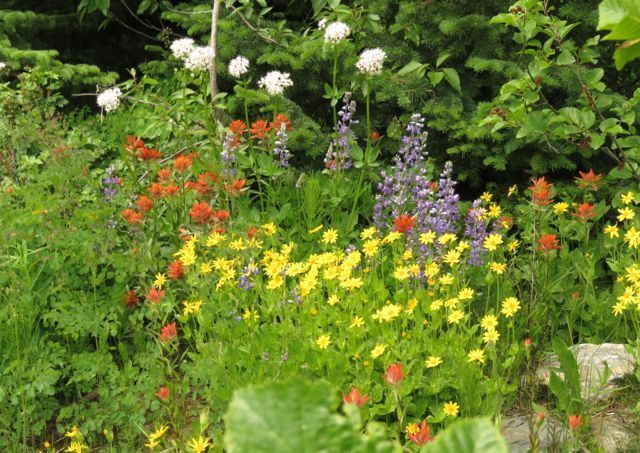 The trees where we had planted had grown!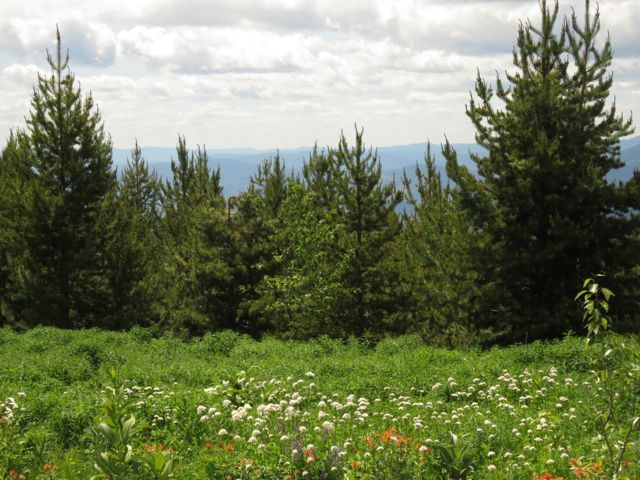 I was somewhat disconcerted to find the carpark loaded with vehicles.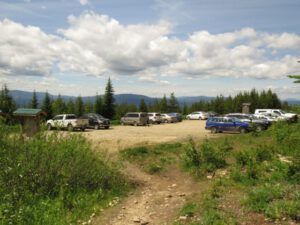 First one hikes through a forest in which I found a number of species such as the tiny, white foam flower,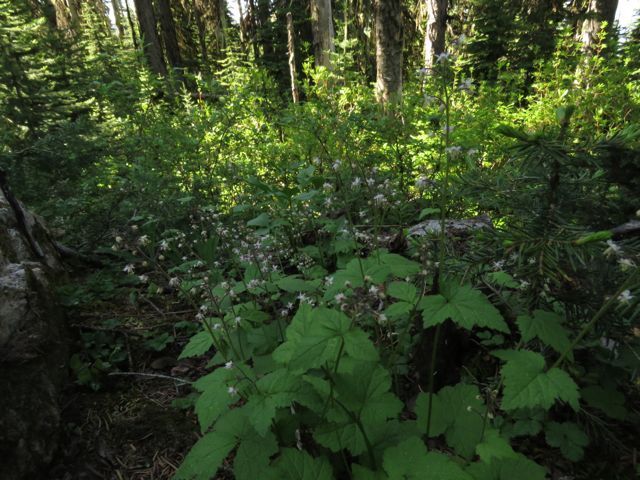 yellow violet,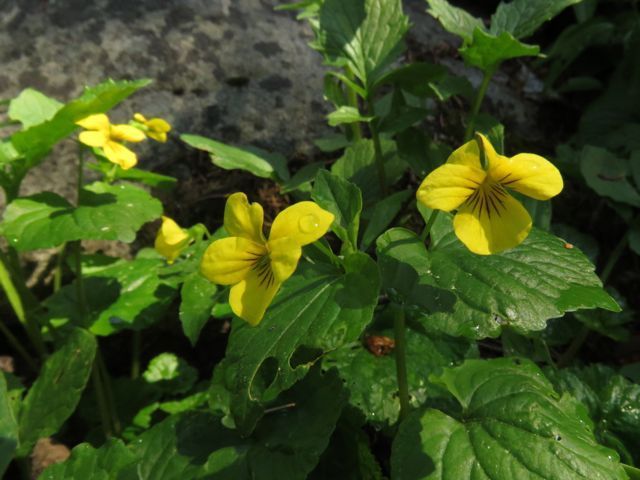 and rosy twisted stalk.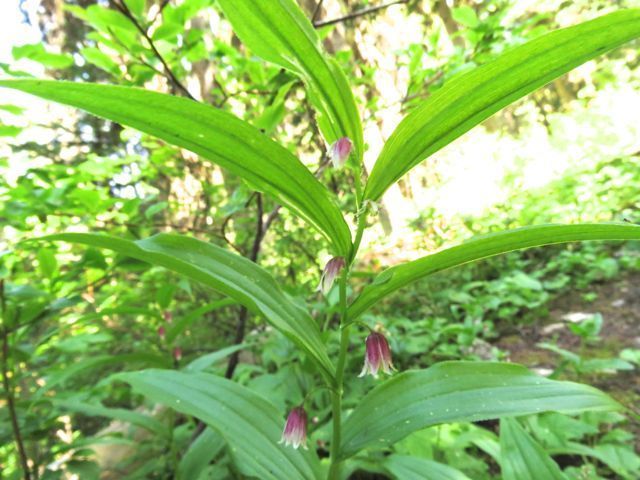 Higher up where small clearings appeared, bloomed a familiar from home, the globe flower.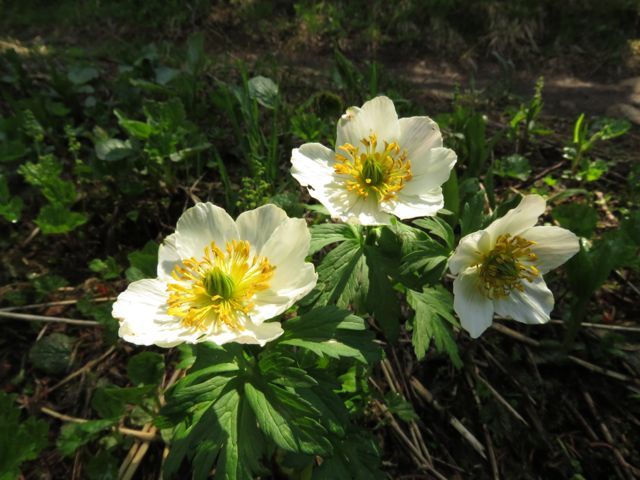 Then I found the first real treasure.  A glacier lily.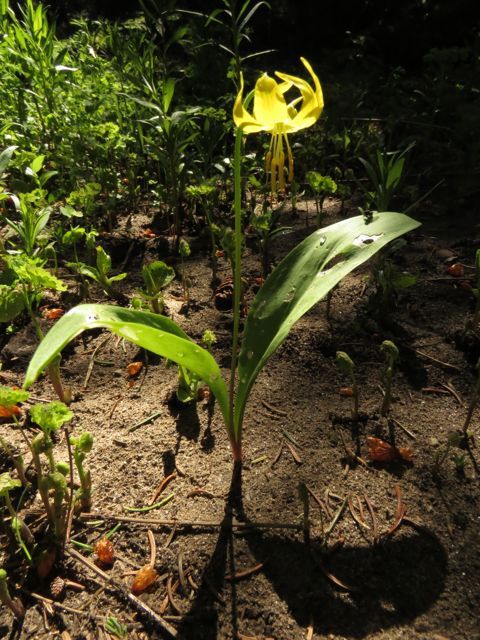 I had not seen these since I planted in the Flathead 23 years ago.  One of the planters called them cheap flowers.  "If you spend time looking at them," he said, "you lose money."  Soon there were more – these with the white spring beauty.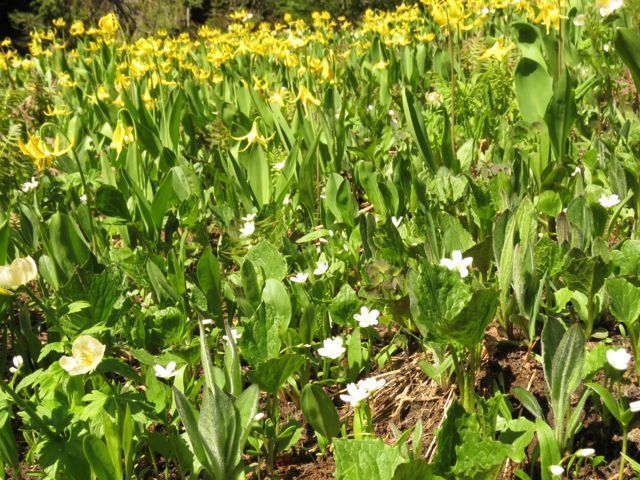 As we abruptly exited the forest, I was absolutely blown away.  I had no idea that I had timed my trip for the glacier lily's prime-time show on the mountain.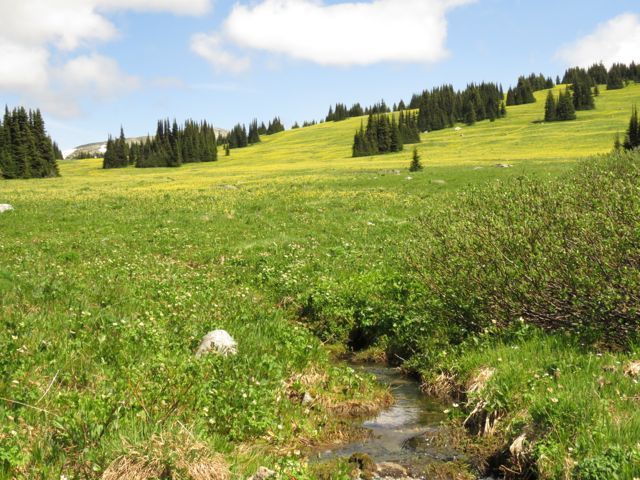 There were literally billions of the things.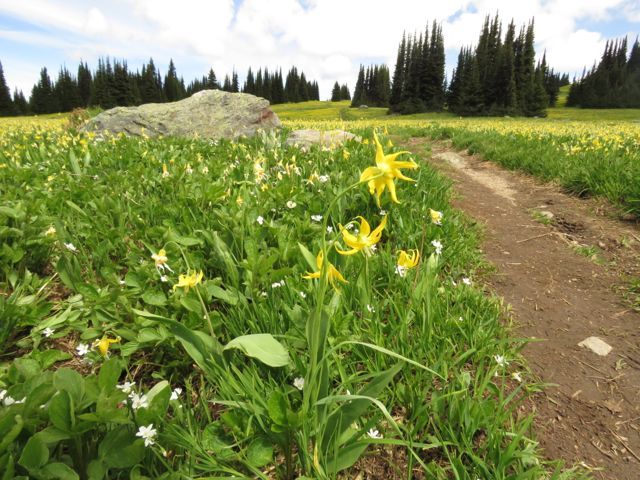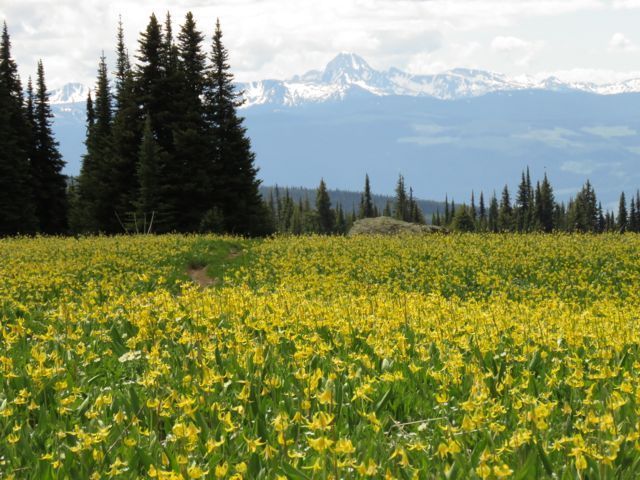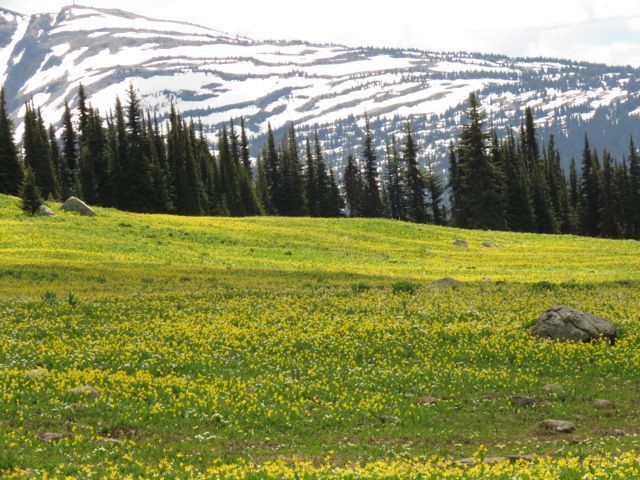 Scattered among them were a few mountain pasque flowers or western anemones.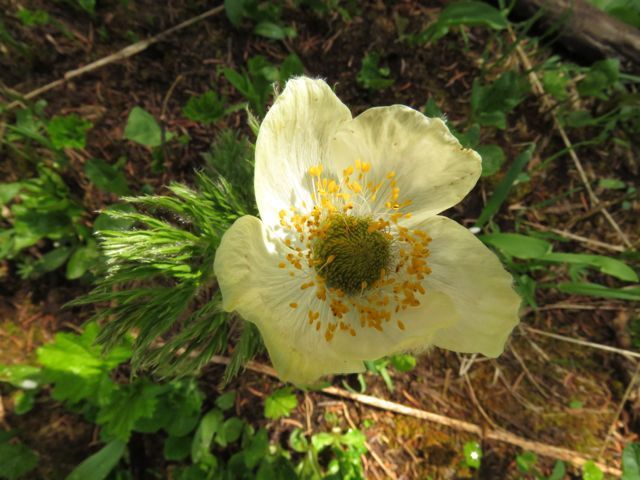 These almost finished specimens are growing among globe flowers.  They will become the "tow-headed babies" familiar with later visitors to the meadows.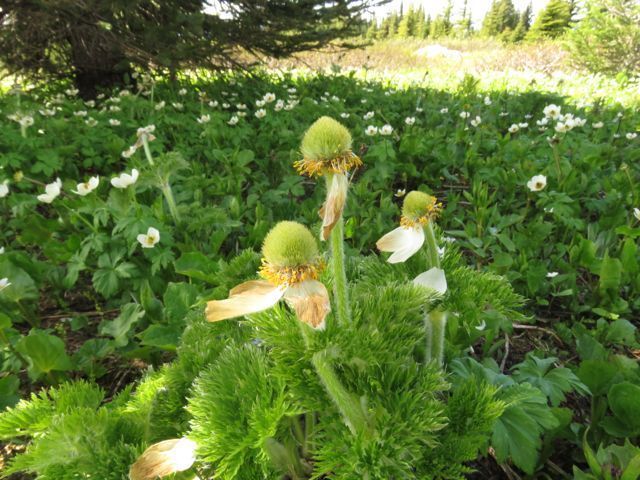 As I turned back, bigger mountains provided a backdrop.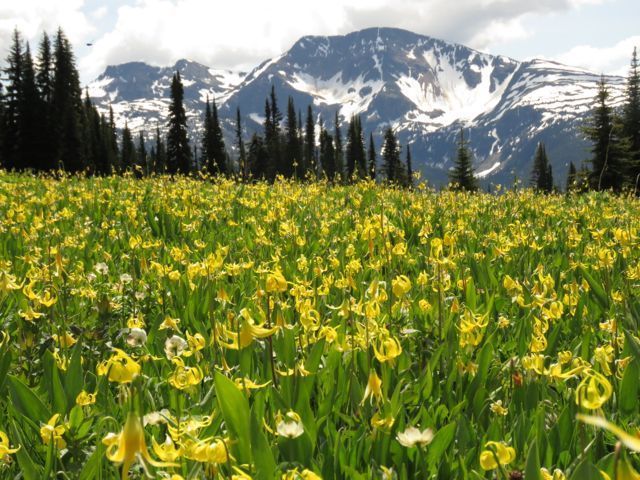 What an incredible day.
That night I stayed again with my friend in 100 Mile House.  However, my adventures had not quite finished.  While I was away, part of highway 20 just west of the Fraser River had, without warning, plunged away.  It happened at about three in the morning.  A driver was plummeted down to the river but he escaped with injuries only. Here is the link to the local newspaper story.
The thing is, no one could figure out why this happened right now.  All the time during my wet, wet trip – the Chilcotin had received NO RAIN.  The country was crispy dry and as brown as mid September.  Remember me commenting on how green everything was in the first post?  Not here, not any more.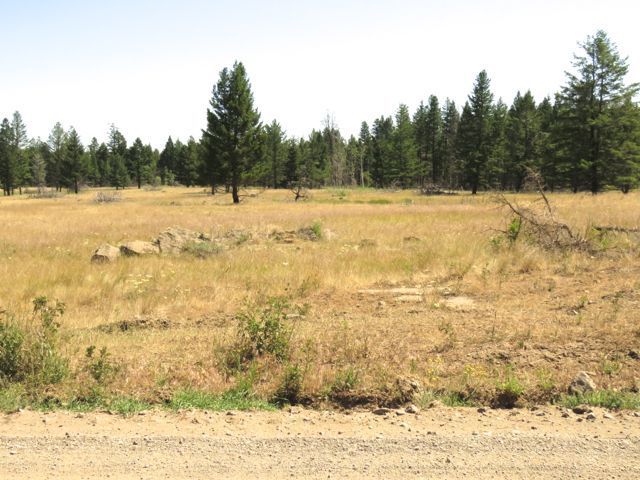 I was too early for the washout to be repaired so needed an extra hour or so's drive north to another bridge across the Fraser River.  It was a spectacular crossing.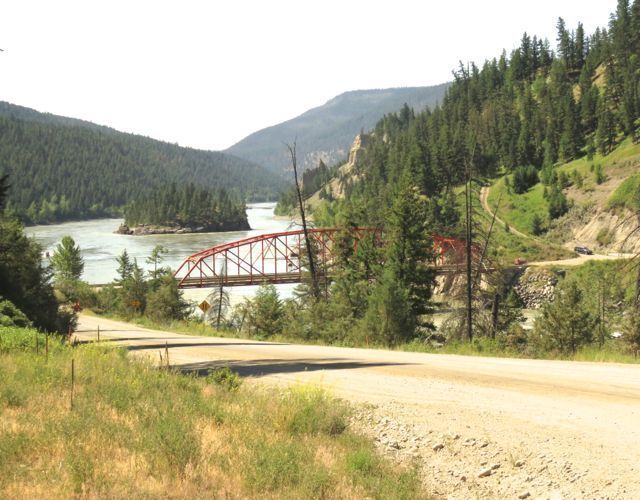 The gravel road on the far side was potholey, full of washboard surface, and narrow.  Pretty hard on all the motorhomes that were struggling through.  But once again my little van took everything in its stride.  Four hours later, I was home.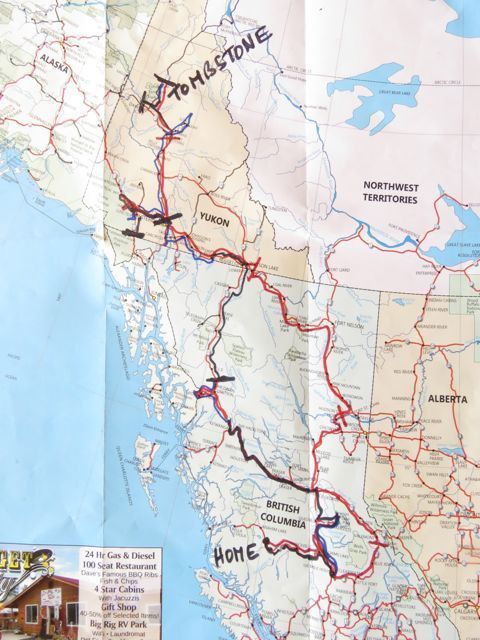 I had been away just over three weeks.  I had seen some incredible country, and wonderful flowers.  I had met extraordinary people and made new friends.  My little geriatric van (16 years old) had carried me for 7,000 km.  The van was born in a city (Vancouver) and would have no idea of the life I would give it out here.  It's story would make another good book some day.
This is the eighth of 8 Yukon Journey posts.