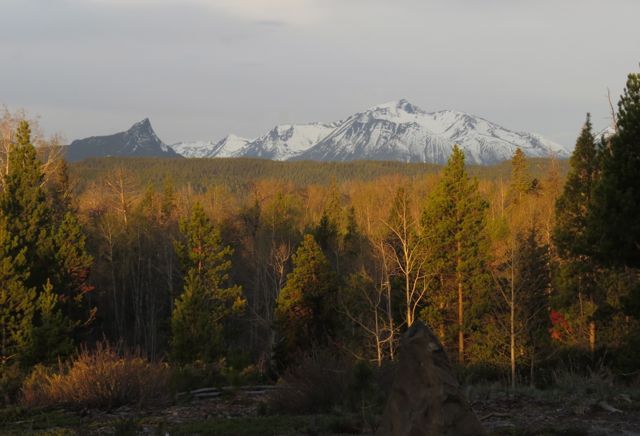 I spoke too soon in the last post, for the spring went from a gallop back into bottom gear.  First it actually rained.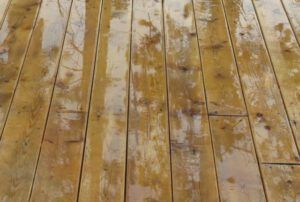 This was very welcome as already the dust was blowing.  But then it got really cold.  -10C ( plus 12F) and the hummer feeder became a giant popsicle.  The birds had to wait for the sun to hit the feeder before the juice would flow.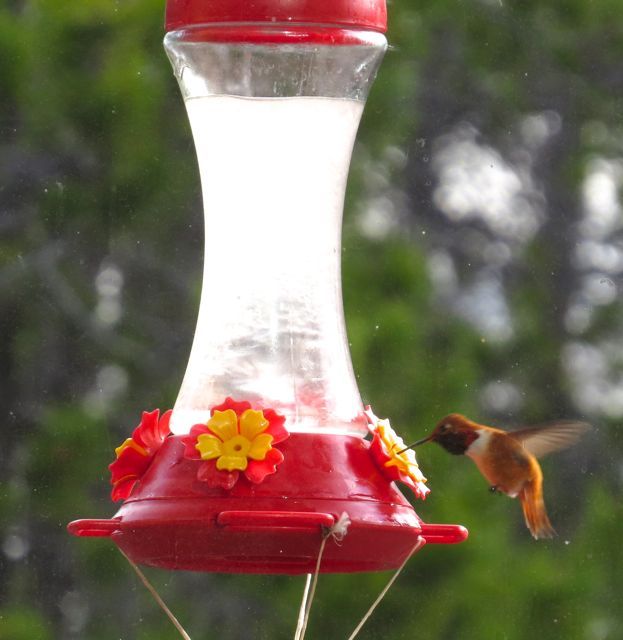 Next the temperature grew warmer – but it turned to dribbly rain and a cold wind.  In the morning it was -2C and raining!  The feeder wasn't frozen, but a poor little bedraggled hummer sat on the perch shivering so hard I thought it would drop dead.
Very little change happened in the next several days.  Then the purple finches arrived.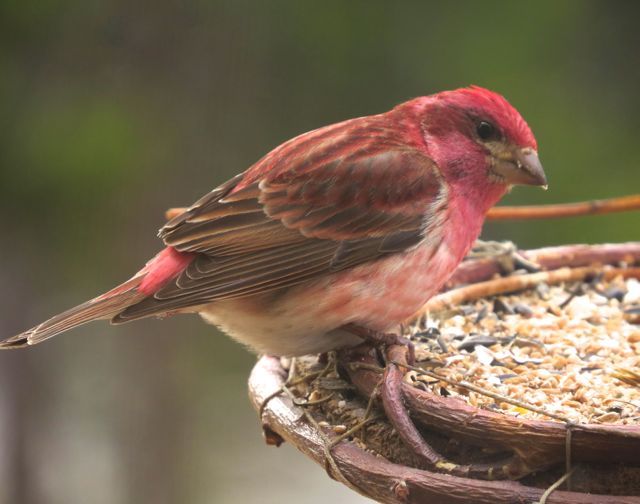 Mr and Mrs.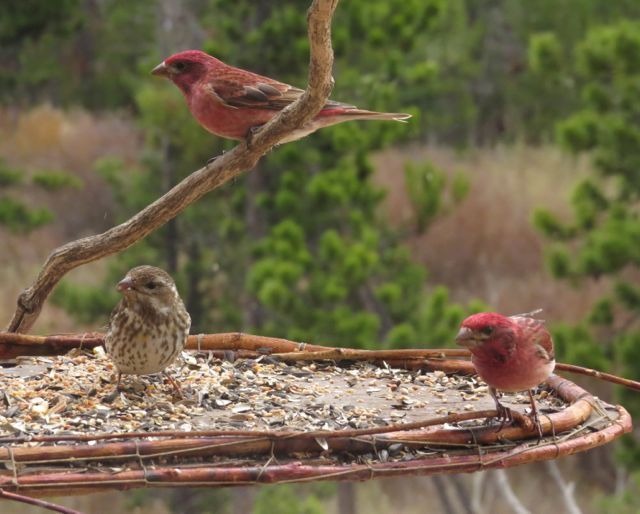 They were not as frightened of the blackbirds as some of the other birds.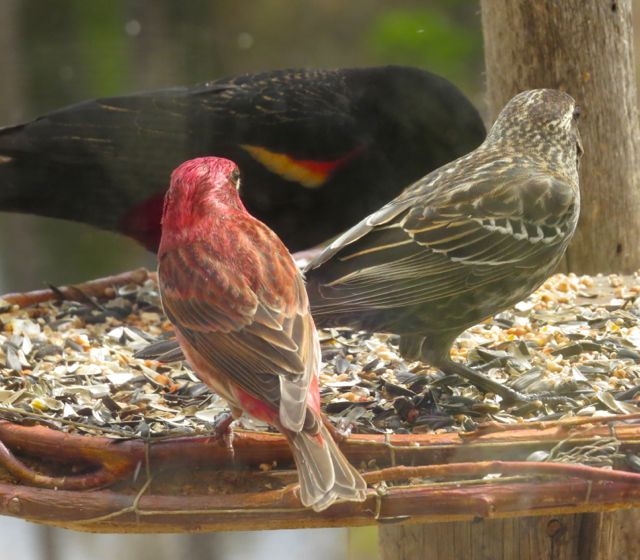 Then the white crowned sparrows arrived, adding their plaintive little song to the somewhat sparse spring chorus – and picked every green shoot they could find.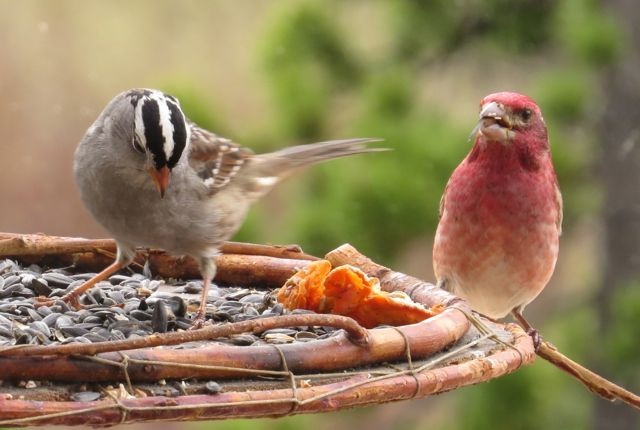 One day an oddity arrived.  Not so much red and with stripes on its side.  It had to have been a house finch, something I have never knowingly seen before.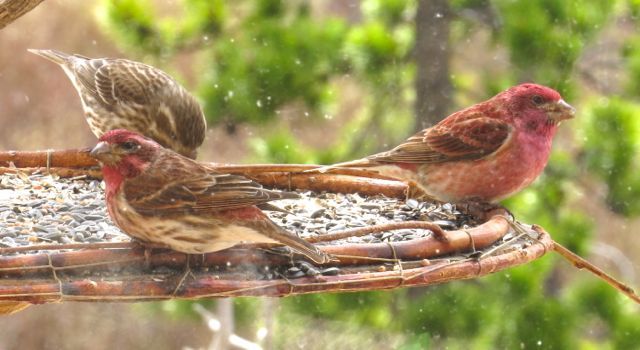 One evening we had a brilliant sun dog.  Evidence of ice crystals in the sky.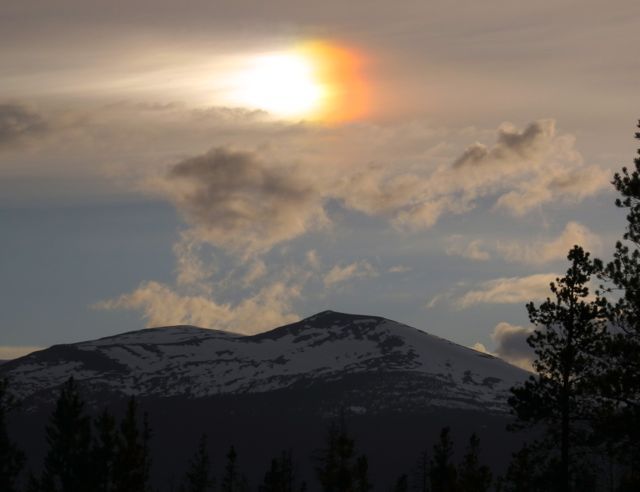 Despite the chill, things were moving.  My rock garden is full of jacob's ladder, a colonizing species that I was only too pleased to have take over.  As other things come along, it will die back.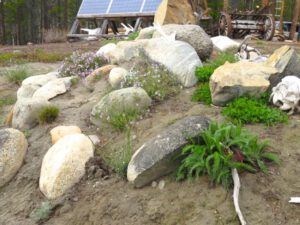 A sunny day was forecast, but as usual it clouded over by sunrise.  Still, I took myself on my promised hike. This shot clearly shows the two species of willows now blooming in the area.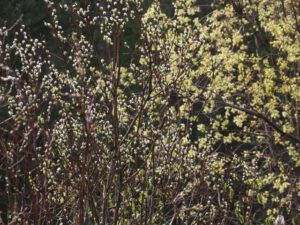 There have been an inordinate number of soopollallie blossoms this year.  Unfortunately, most bushes around here are male.  This is a rare female plant – blossoms are not just fuzzy stamens, they are simply a style.  (Females generally have style, don't you think?)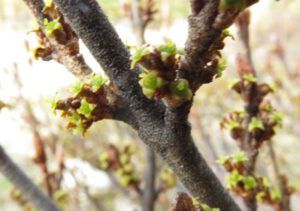 Along my neighbour's road is a shallow lake.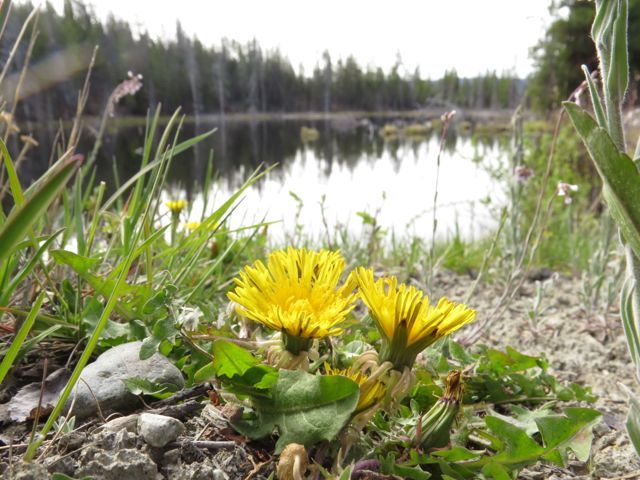 On it was a female mallard,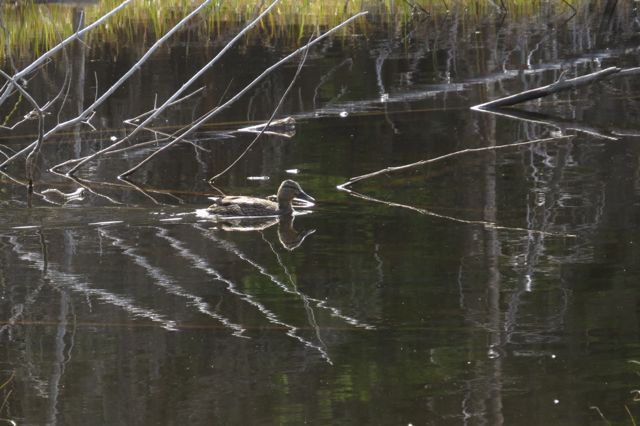 And a pair of Barrow's goldeneyes.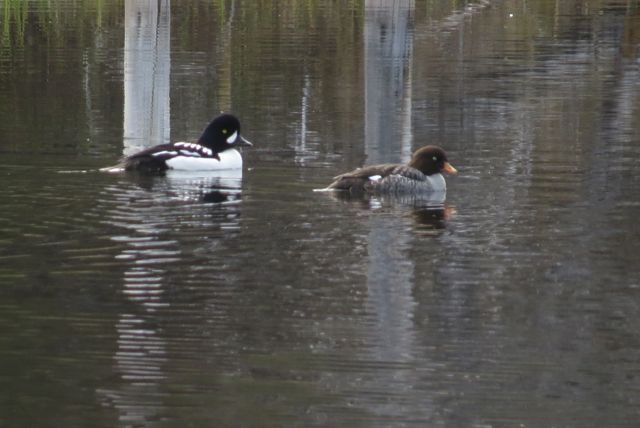 From there I went onto the dunes.  The telegraph line used to go through the property, and wire and poles are everywhere.  They were supposed to cut all the poles down, but I guess this part was so out of the way they did not bother.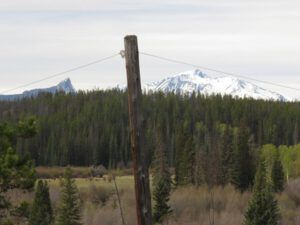 Jacob's Ladder is blooming everywhere.  It is astounding how it survives in the shifting sand.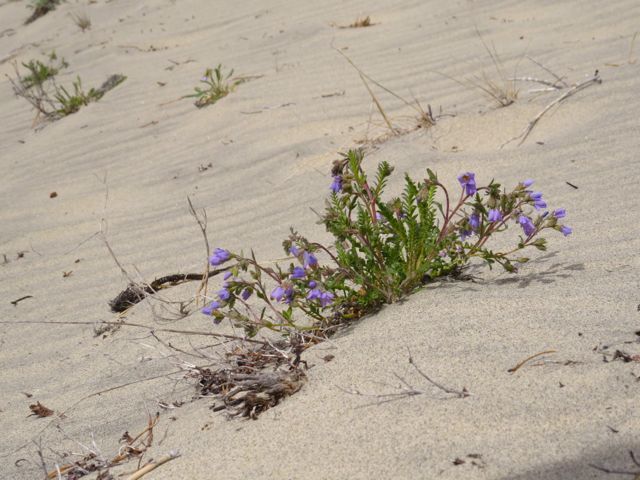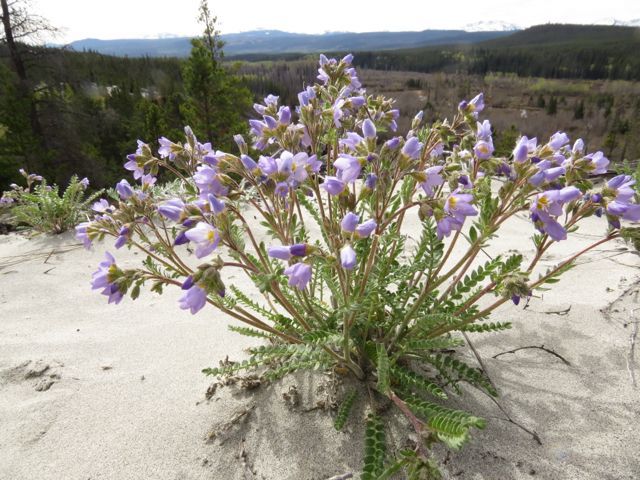 The first kinnikinnick was blooming up there, too.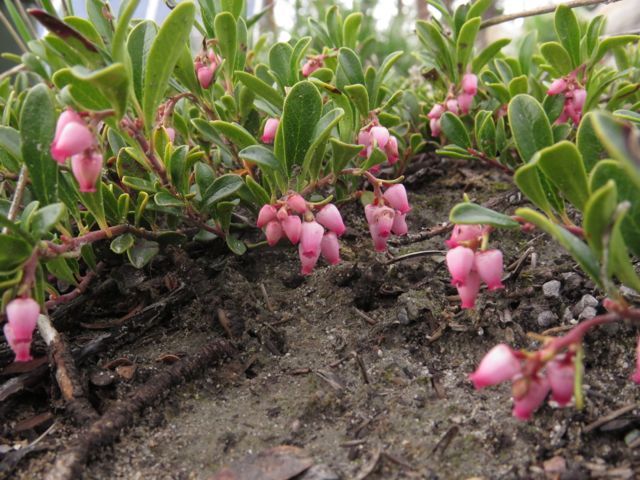 From the highest part of the dune, looking towards the lake across highway 20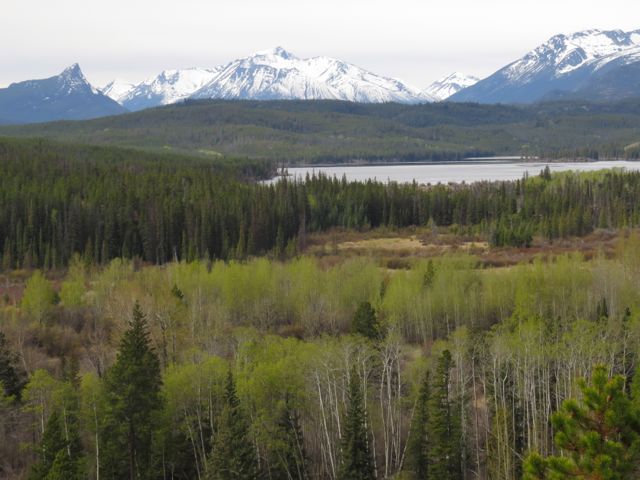 And here is the river, growing fuller, but a long way from flooding yet.