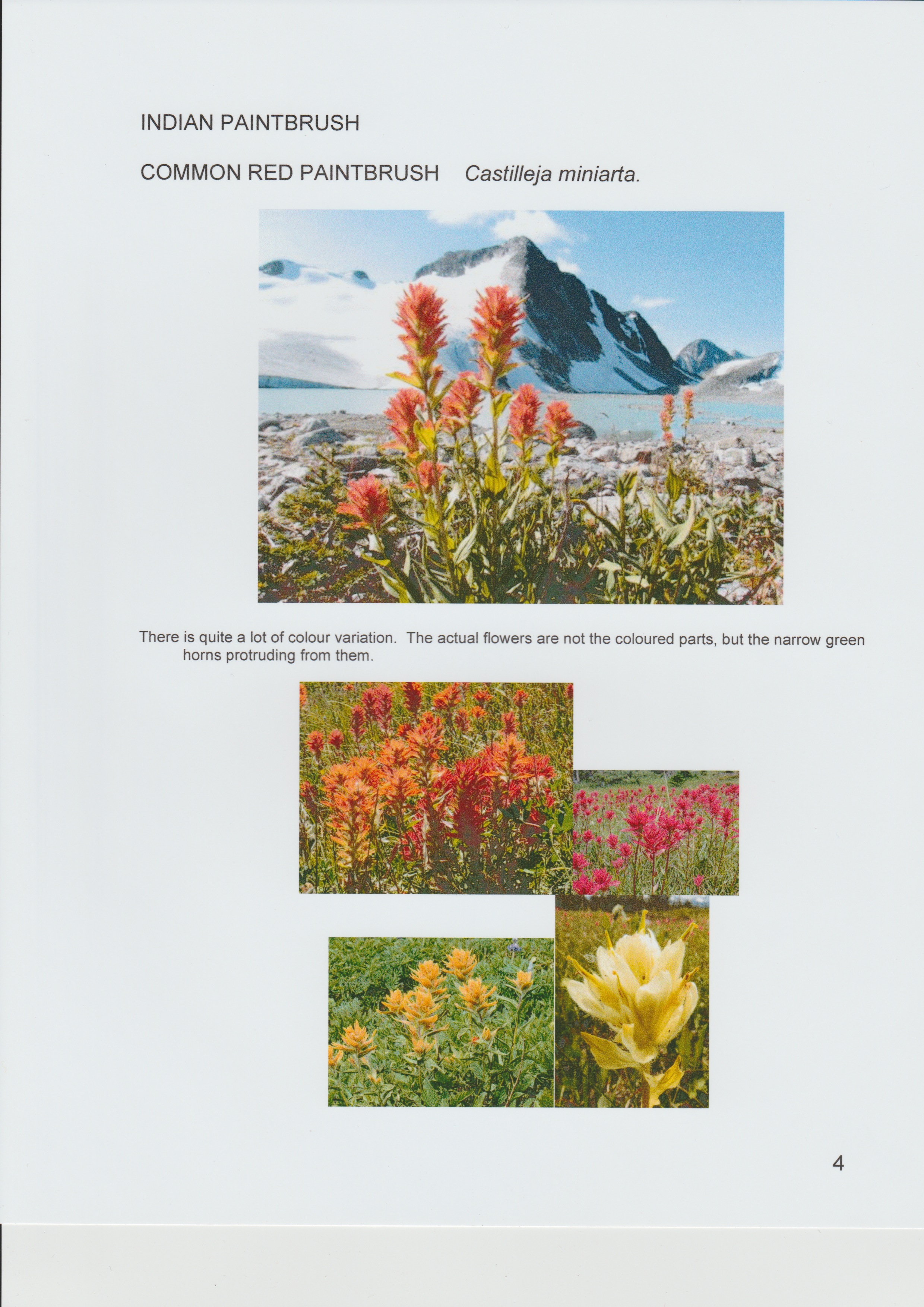 The Nuk Tessli Flower Book is On-Line!  Here is the paintbrush page.  For a few more sample pages, go to this link.
At the bottom of the sample page is another link to enable you to purchase and download the full manuscript.  Or you can go directly here.
Don't be put off by the paypal button.  It is set up so that you can use a credit card.  If anyone has trouble purchasing it, let me know.  (Don't be put off if it thanks you for the donation. It is the only way we can set it up. )
If anyone does purchase it, can you let me know anyway?  Paypal is supposed to inform me when purchases are made but that part doesn't seem to be working properly.  I cannot test it myself as I have only one credit card, and Paypal won't let me buy something with the same card I have registered with them for this item.
Enjoy!