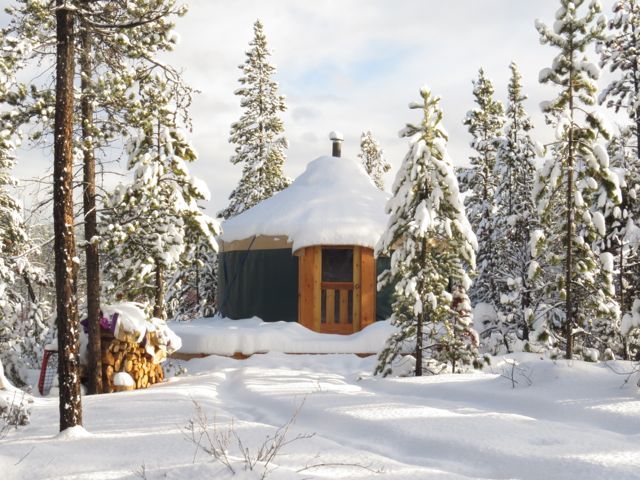 I've had a very busy and hectic year, but I finally feel on top of all the work needed to create my dream home.  Still lots to do, but it is a great feeling to see the light at the end of the tunnel.  For full details, see today's newsletter.
November was the sunniest November ever – usually December improves after November's gloom, but this year it is reversed.  It's stayed cool (-20C at night and about -8C during the day) but ice fog has hung about and I've had to take great care with my power usage.  There has, however, been just enough sun to keep the system going.
Often the mountains are invisible, but when gleams of light appear, they are always dramatic.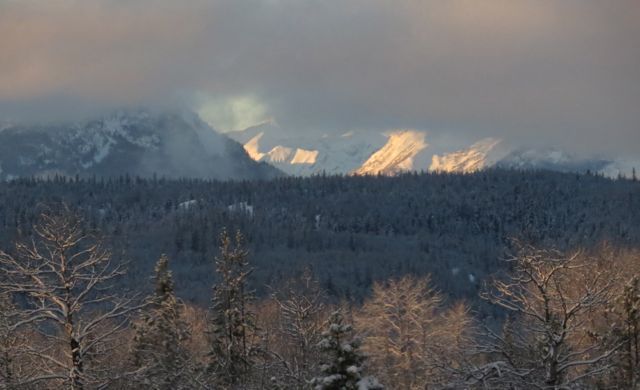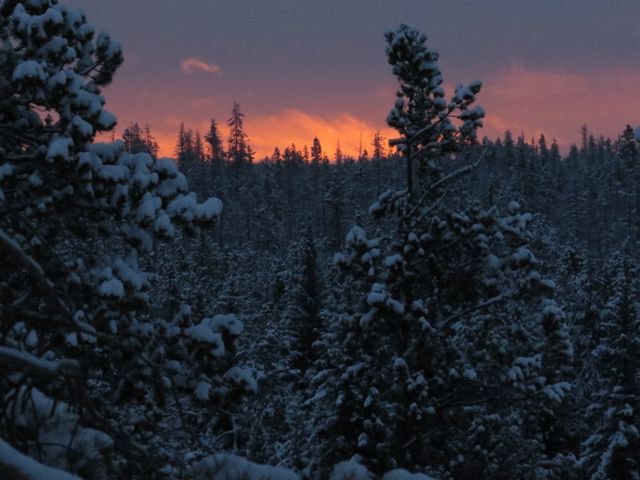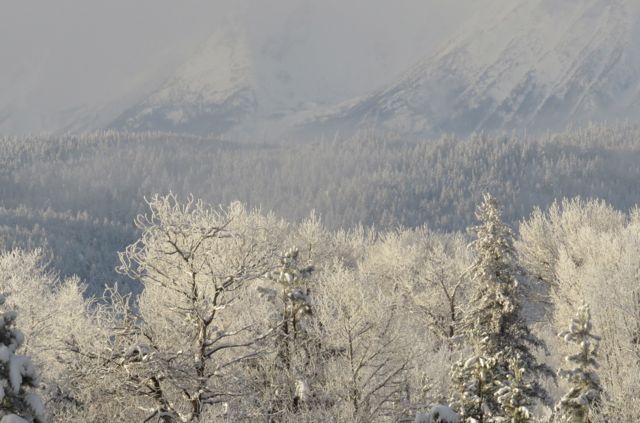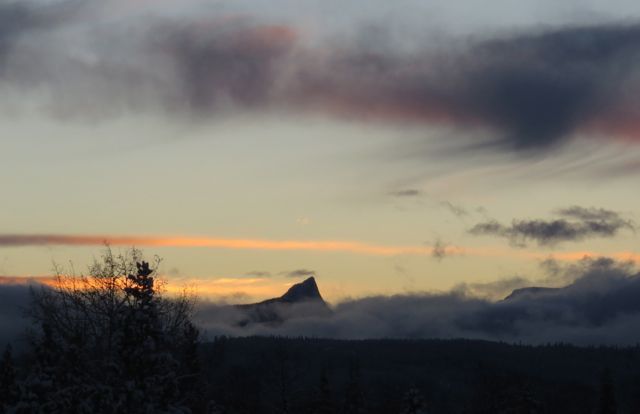 It has not often been clear enough to see the sunrise and sunset points so the next two photos were taken a few days ago.  But they pretty much show how the sunrise and sunset relates to the house at this time of year.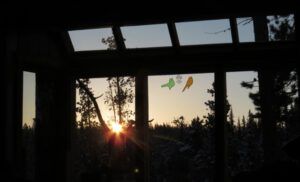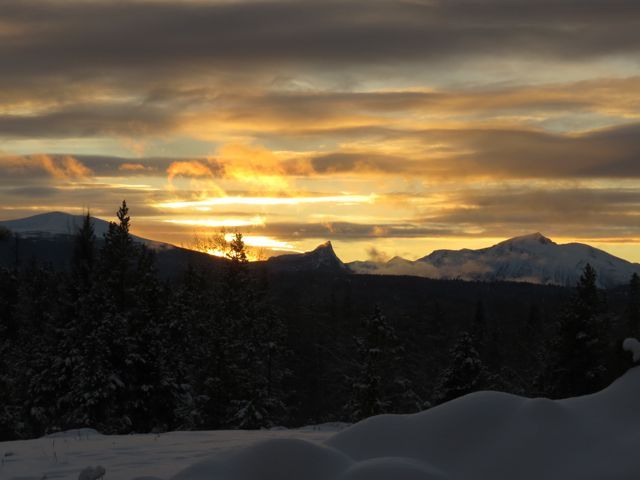 The rising and setting points will move sluggishly for a couple of weeks, but the days are getting longer.  I feel I've had a good and exciting year, and can look forward to an even better one that's coming.  I hope all of you can do the same.