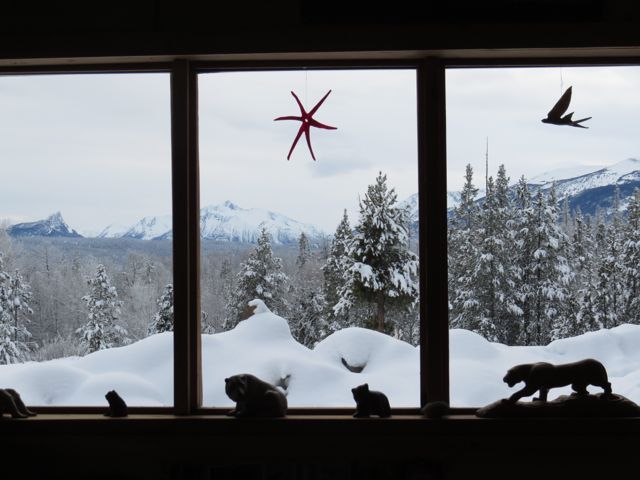 This morning is the first for quite a while that I haven't had to brush off the solar panels at first light, and later sweep the deck and vehicles.  Not that there has been a lot of snow – about 15″ on the ground right now – but it keeps coming in dribbles and sprinkles.  And it stays dull.
Which made Christmas Day all the more extraordinary.  At night the overcast was so thick I could not even see the position of the full moon, although the night was light with its milky glow.  But as daylight came, the fog started to clear.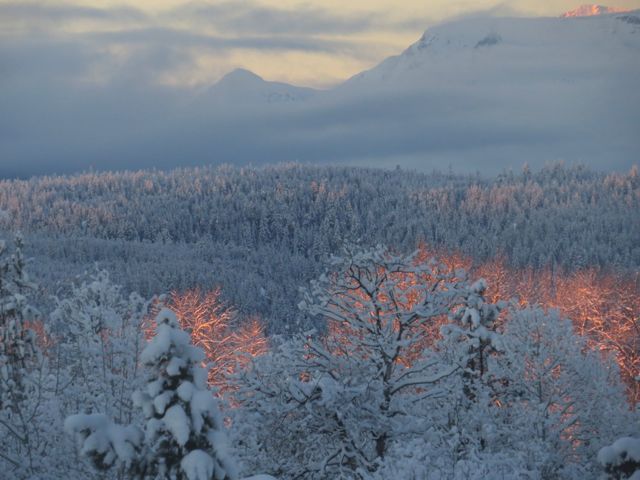 It was magical.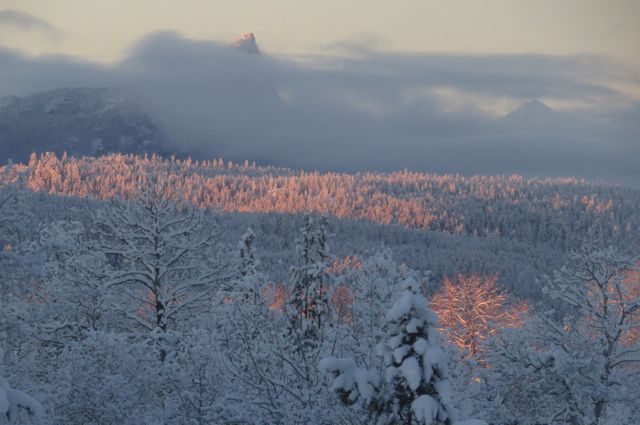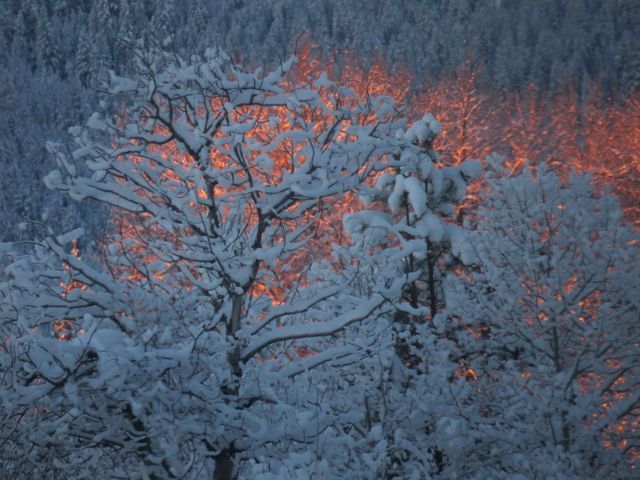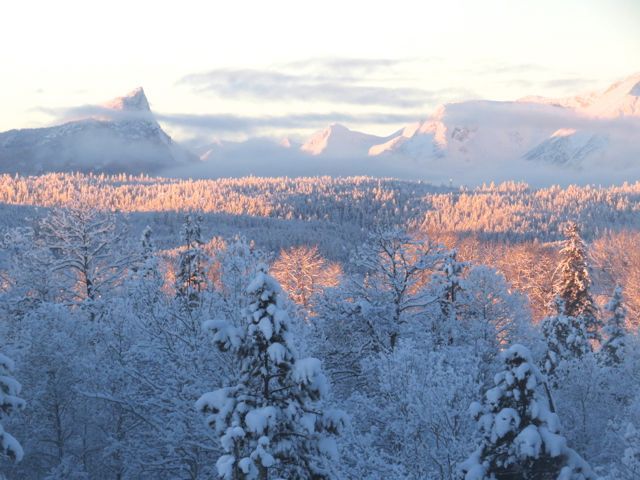 Even the back yard looked gorgeous.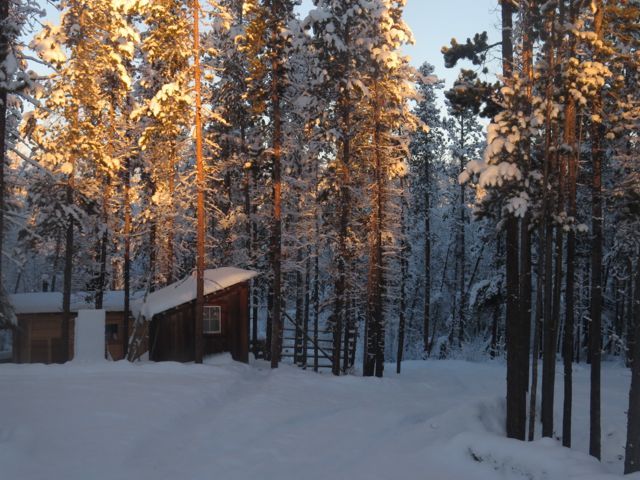 Part of the extra beauty was because it had snowed all day on the 24th.  However, it was not the usual snow.  Every flake was an absolute gem.  I tried to photograph it but without a lot of success.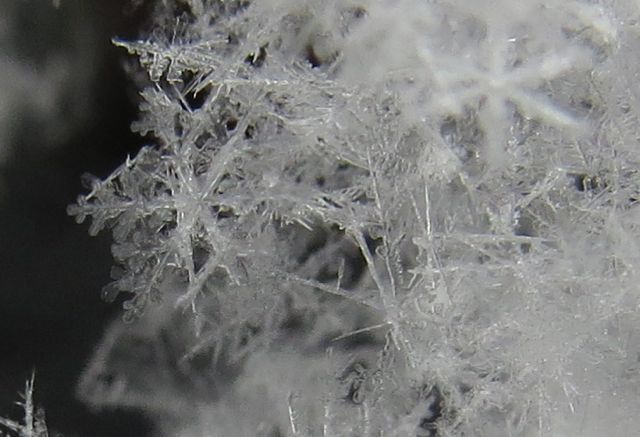 The flakes showed up best on the solar panels.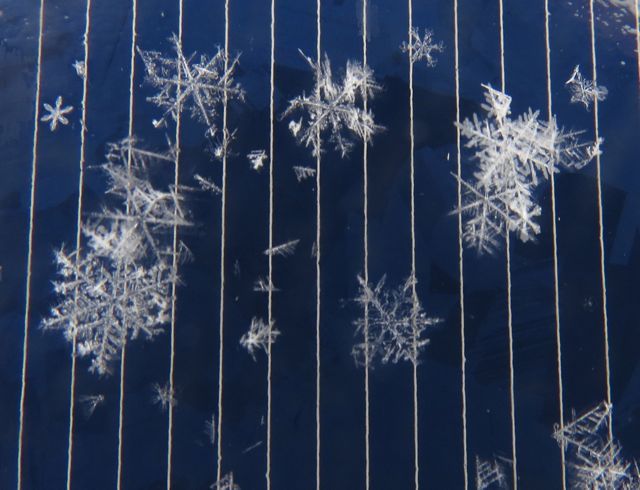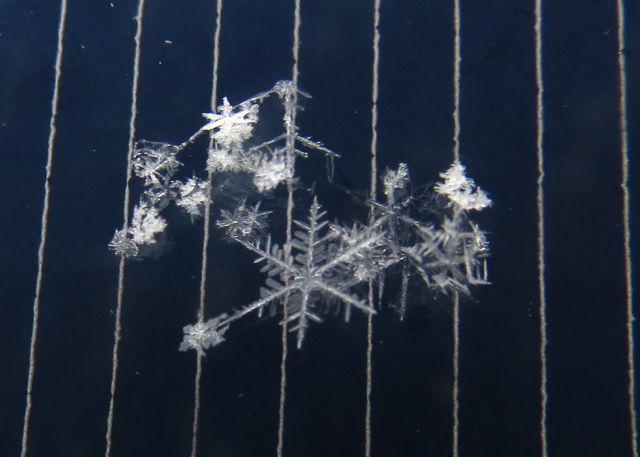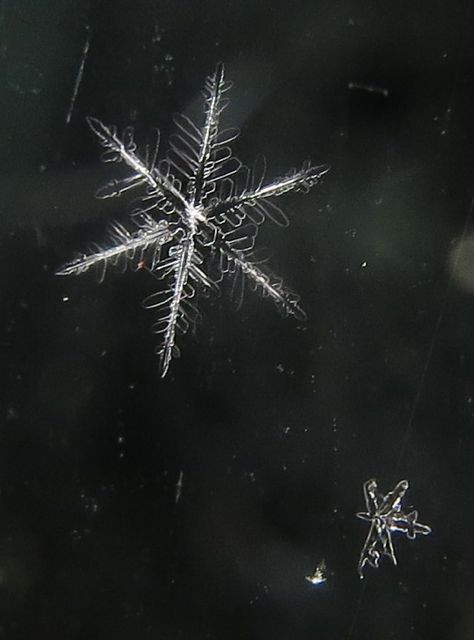 Once all the shovelling was done, the sun was high, and I had of course to go for a hike.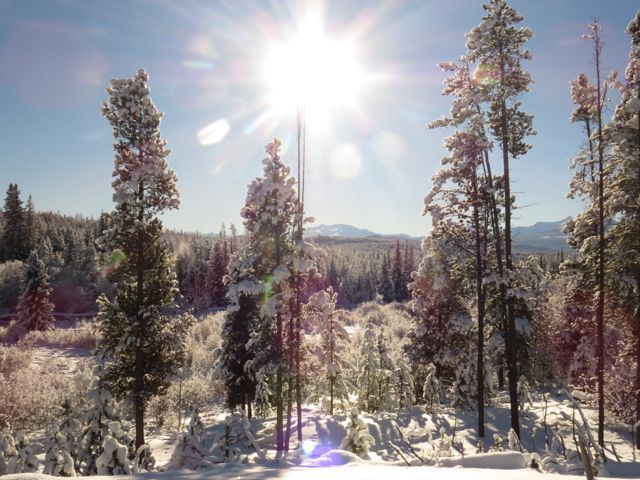 Breaking trail is now slightly harder work.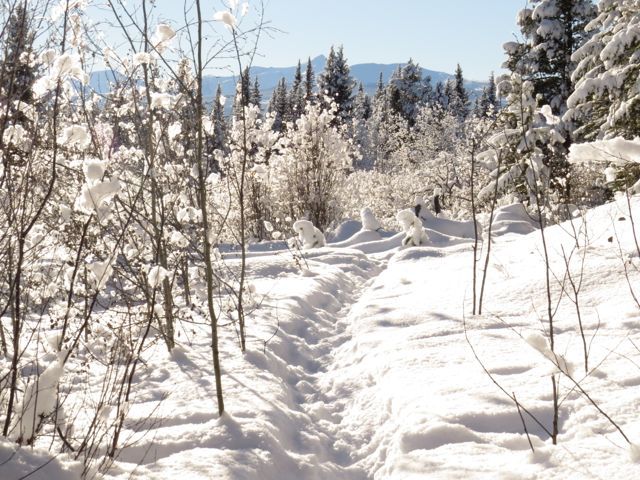 The delicate, fluffy snow piled on everything and all looked completely new.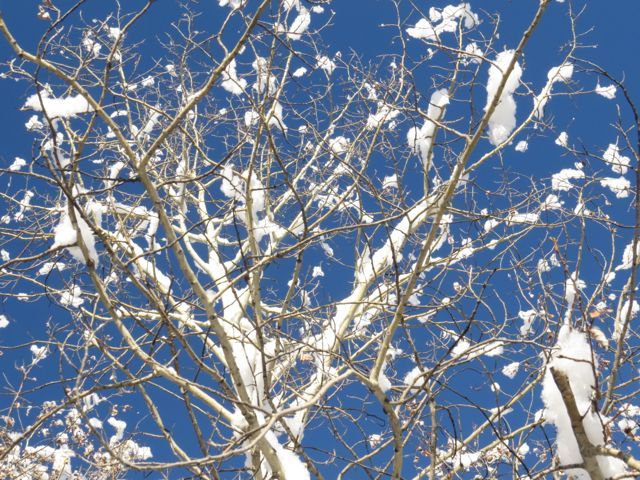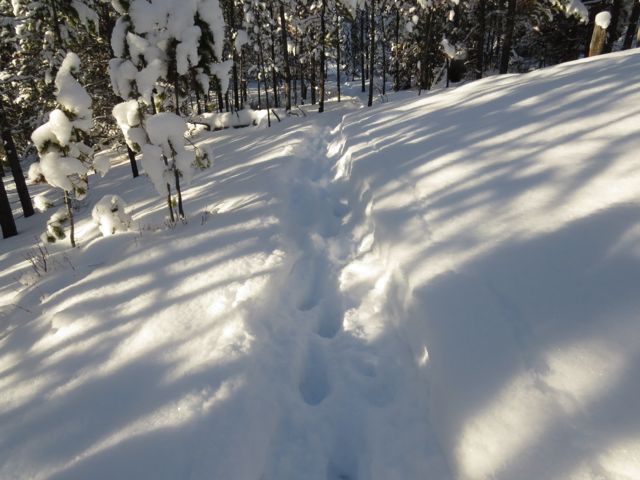 Periodically, dollops of snow were loosened, and when backlit by the sun, golden streams of fairy dust cascaded from the tops.  I stood for long periods trying to capture this with the camera, but the only falling snow I was able to snap fell on me!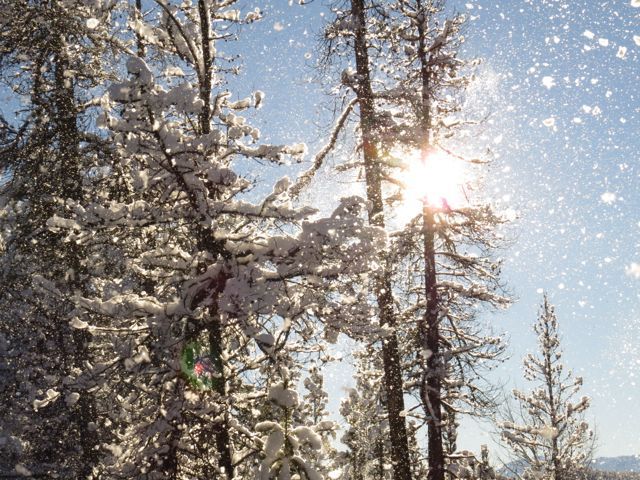 I climbed up onto the south bluffs.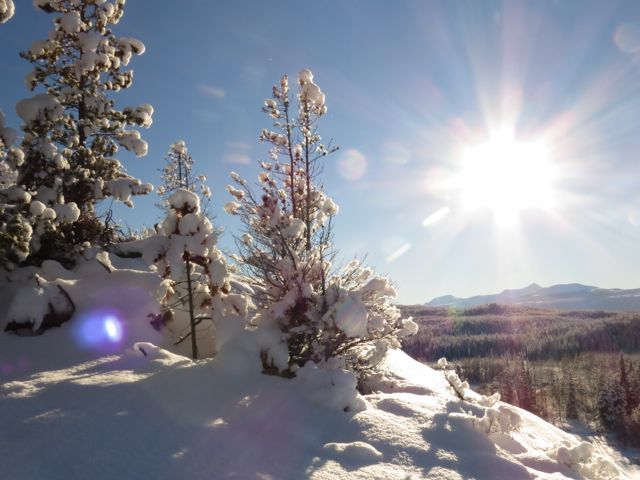 The river below is now mostly frozen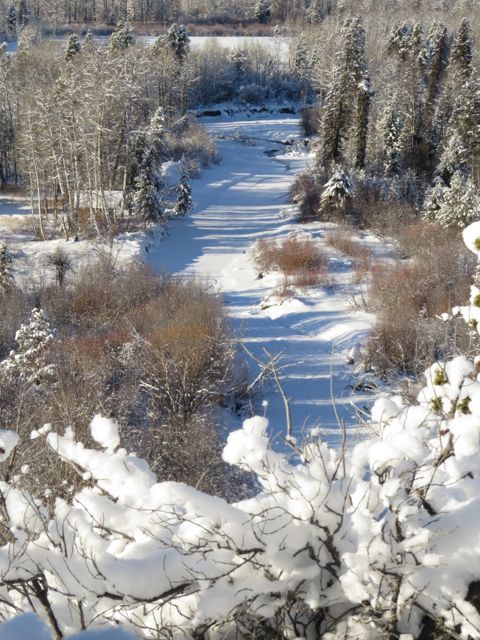 I love the halo formed by the sun behind the snow.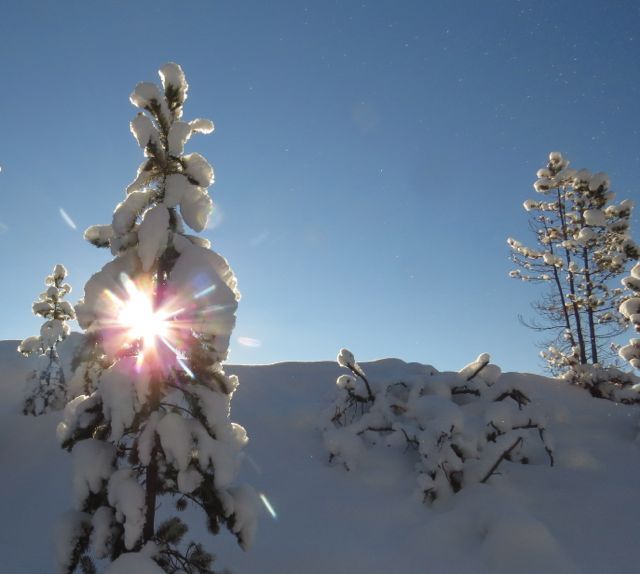 But as the sun set it dropped into the cloud that was building up over the mountains.  The next day it was gloomy again.