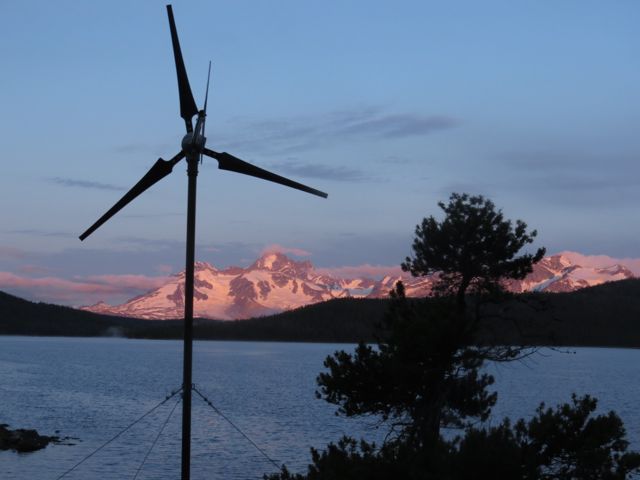 The name Nuk Tessli had not even been thought of when I first stood on this point more than a quarter of a century ago.  There was not even an axe mark on the place, which was a day and a half's walk from the nearest bush road.  During the first three summers and one winter, I built two cabins single-handedly, using no heavy machinery, and wrote Diary of a Wilderness Dweller about my experiences.  Several other books followed.
Two years ago, mostly because of bad knees, I sold the place to Doron Erel.  Because of a knee replacement in 2013, I had not been back since I sold it.  I was very curious to see what Doron had done with it.
I used to hike in most of the time, but my knees wouldn't like that any more.  So two friends, Doreen and Patricia, and I arrived at Tweedsmuir Air's dock in Nimpo Lake, early on the 16th of July.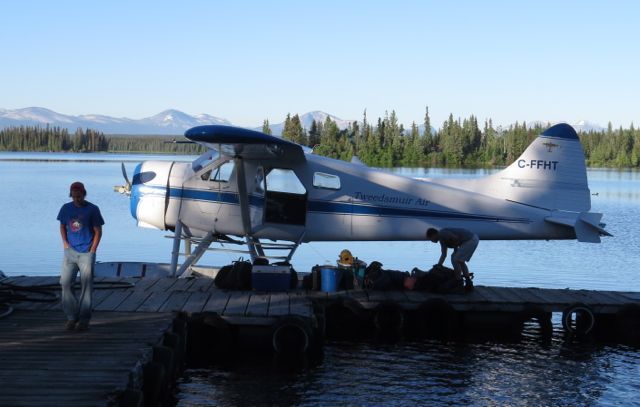 The hot weather was still continuing, but it was cool and calm enough to give us a smooth flight.  Twenty minutes later, Nuk Tessli lake came into view.  Hard to imagine that I called this body of water "My Lake" for over 23 years.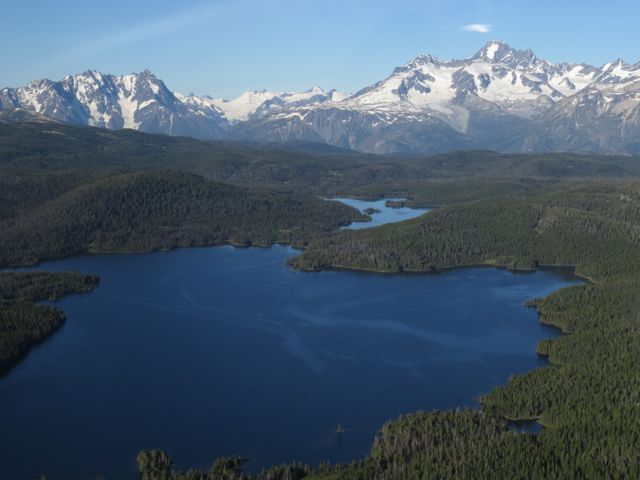 I had built 3 cabins altogether while I lived there.  Doron has turned my living cabin into a cooking and dining place.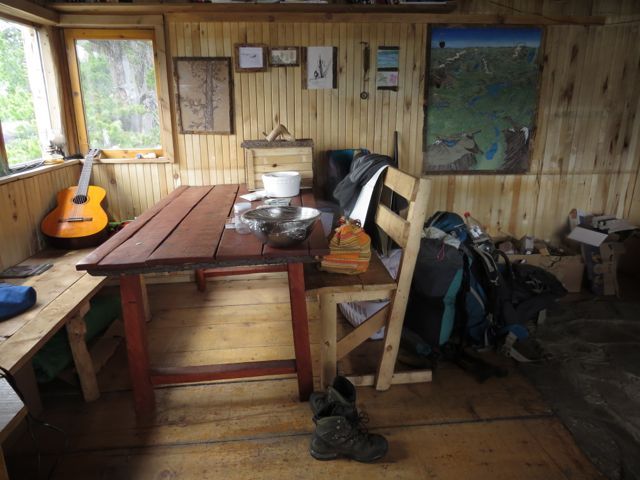 The big indoor stone bread oven is gone. (They have a very sophisticated stone oven outside.)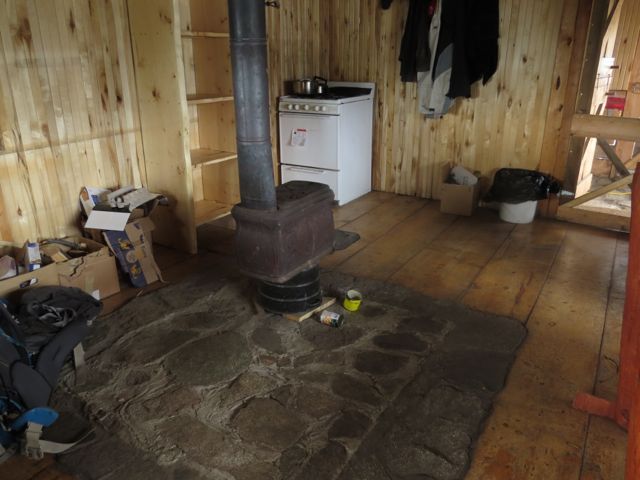 And all the cabins have been opened up to create sleeping lofts.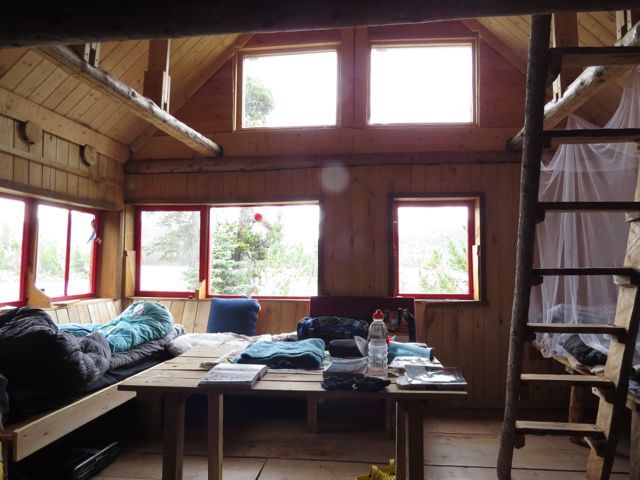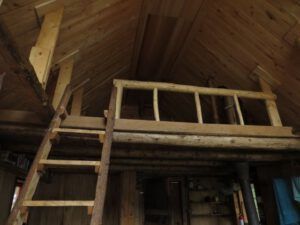 The big innovation is the shower cabin!  What luxury!  I don't even have a shower at Ginty Creek.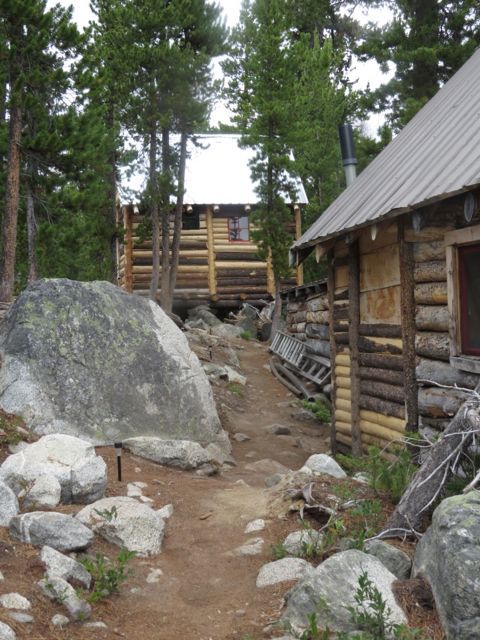 Some things I recognise, like the owl I carved, but it has been moved to a more prominent place.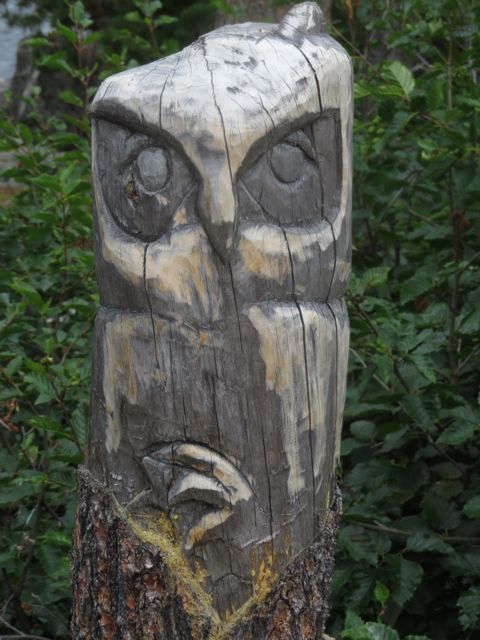 Some things are new, like this rather wonderful bird chair.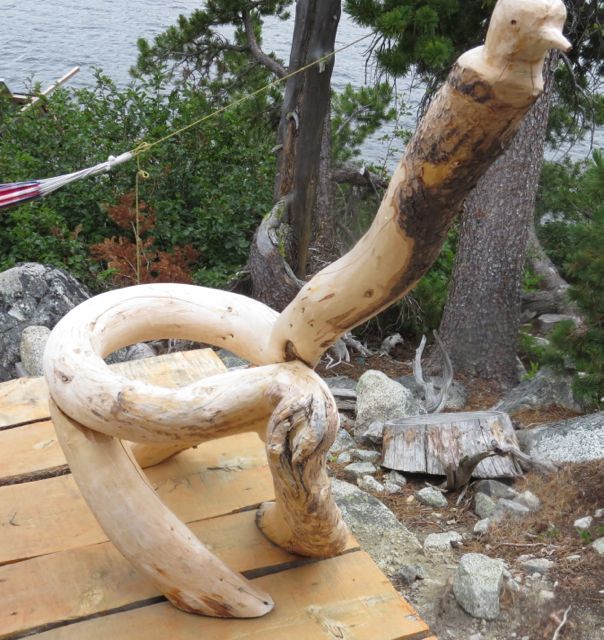 (And the windmill in the first picture.  Doron has also added another solar panel.)
Doron uses wwoofers to help him, but these are all brought over from Israel.  Janiv and Ishay are particularly creative.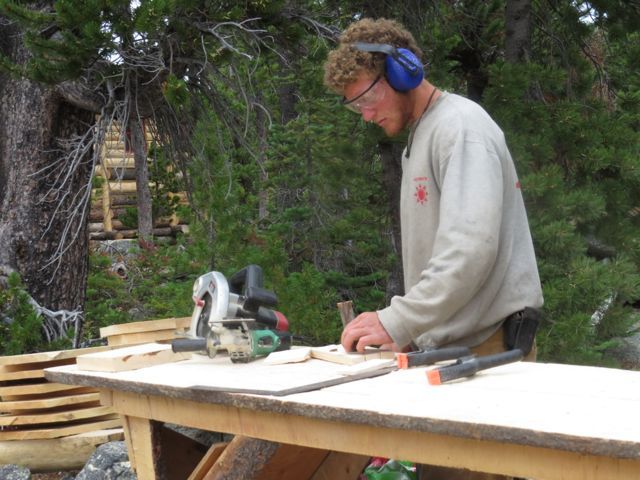 They have been cutting boards with an Alaska Mill, and towing them home by boat.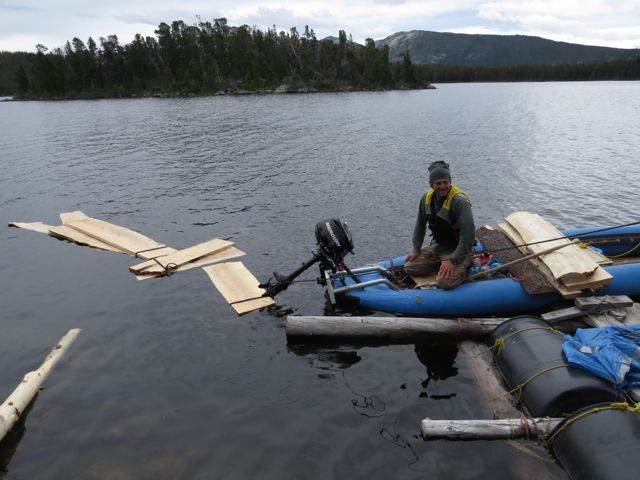 They are making them into doors and shelves and counter tops.  Saha is sanding.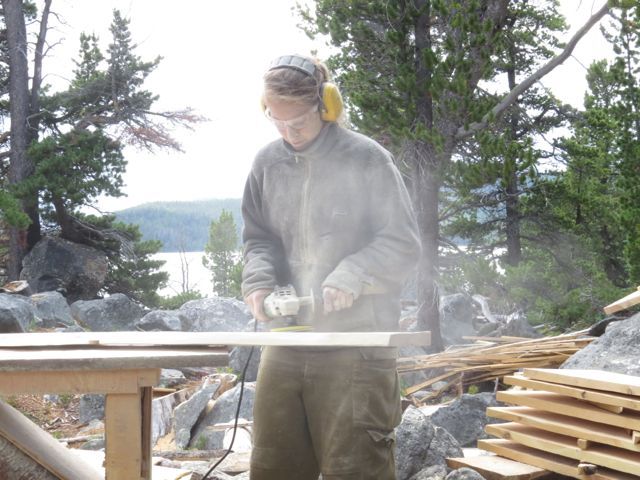 With scrap pieces, they are making signposts and displaying them all over the bush!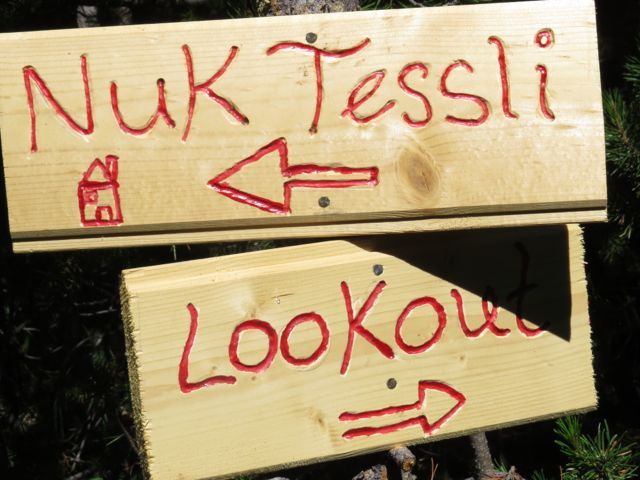 Itaman is an excellent cook, and every day, Ishay makes the most wonderful bread.  They are a fun bunch of young people.  I thought that the style of carpentry fitted my somewhat funky buildings very well.  I am very fortunate in having a buyer of my creation who is continuing the original atmosphere of Nuk Tessli.  I felt completely at home.