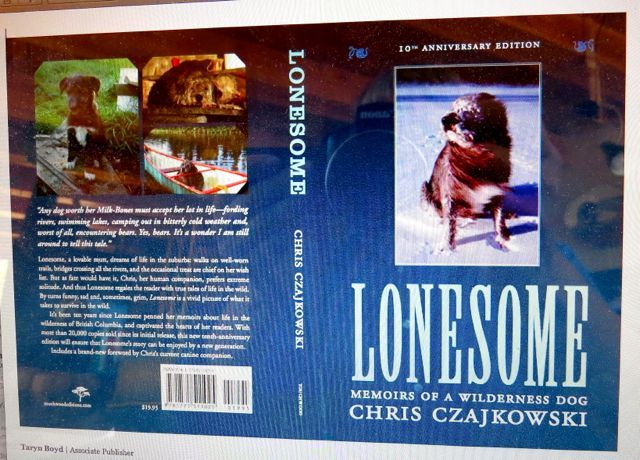 The cover of the 10th Anniversary edition of Lonesome: Memoirs of a Wilderness Dog has been finalized.  Three other colour pictures are on the back cover.  Sorry about the bad photo.  I couldn't figure out how to extract it from the email so I photographed the computer screen.
The inside will be much the same as the old edition, but a new afterword has been added by my latest dog author – Harry!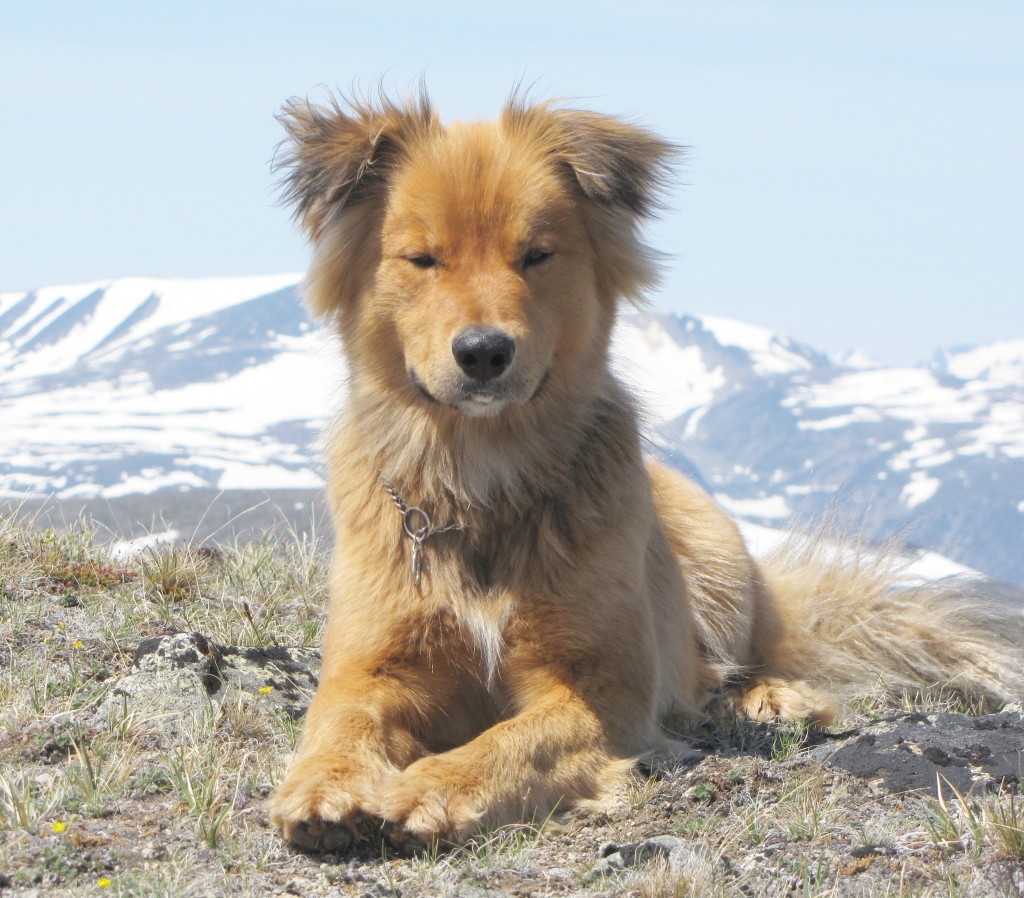 He plans to write the first draft of his book this winter.