No one can remember such a mild winter.  The weather is more like late April than early February.  The river has large chunks of open water.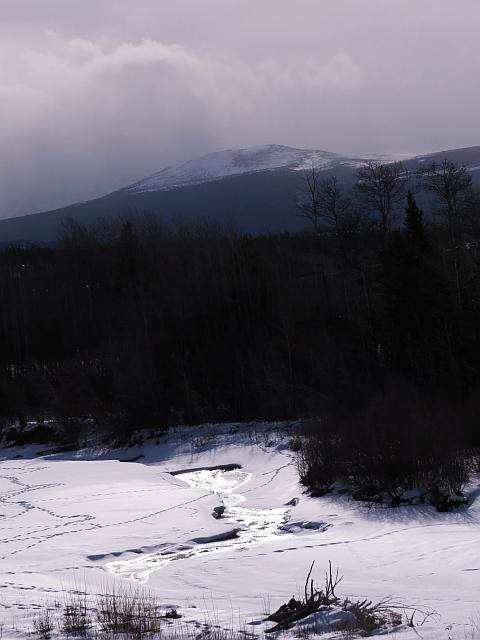 And there is bare ground on all the sunny slopes.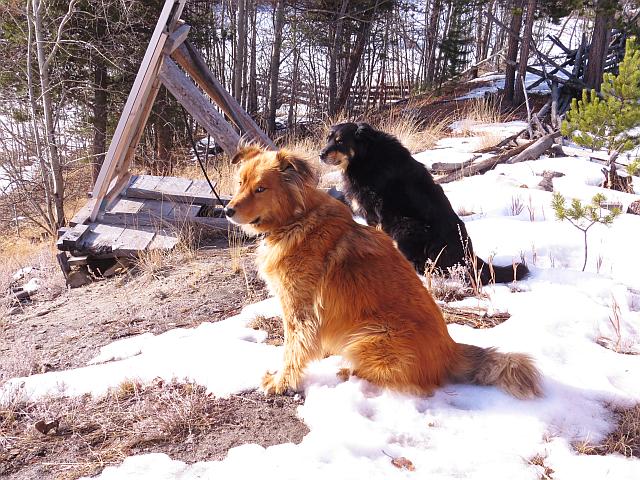 So it was quite a surprise when I ran into wintry driving conditions going to Williams lake on the 14th February for the first shopping trip of the year.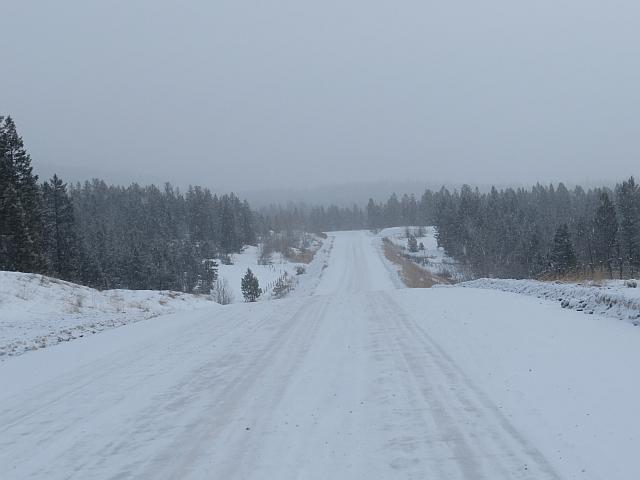 it wasn't so bad when I left home in the dark, minus 3 C with an occasional flake, but soon I ran into 3″ snow on the road and -8C temps.  Snowflakes whirled thickly in the headlights but at the same time it must have been raining because ice was building up on the windshield.  We've had such a soft winter I was not prepared for those conditions!
Towards Williams Lake, the weather cleared a bit.  The road is full of logging trucks at this time of year.  What matchsticks the Chilcotin produces!  When I first came to the area 30 years ago, Chilcotin timber was considered worthless.  Now they cannot cut it down fast enough.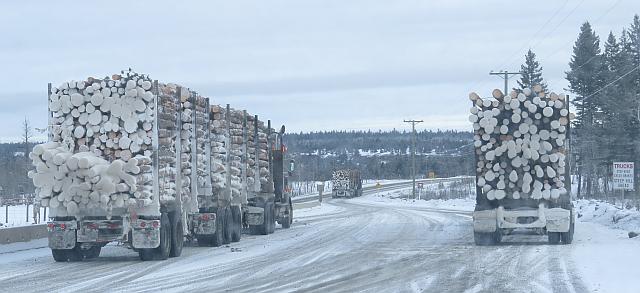 I spent the night at 108 Mile but did not have time to visit Walker Valley as I needed to be back in Williams Lake by 8.00am for a van service.  While there, the temperature rose and the sun came out.  Another coatless day.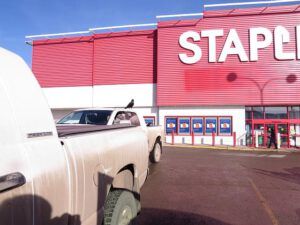 I took this picture because of the bird on top of the pickup.  Isn't he a fine fellow.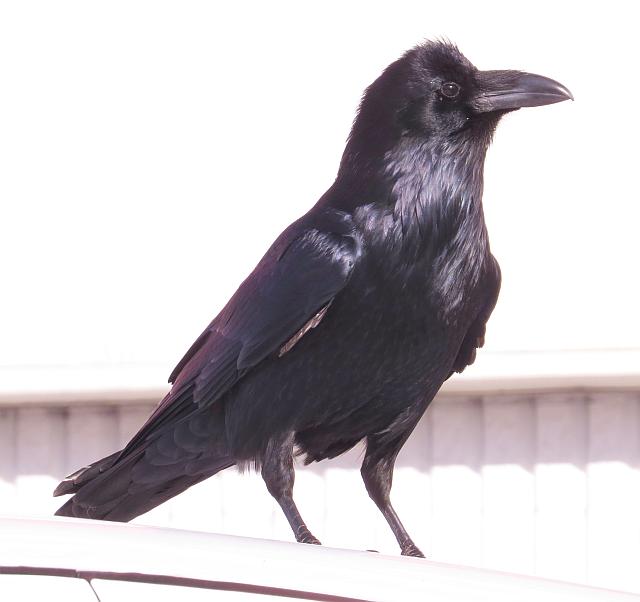 I was able to leave town by early afternoon.  To avoid falling asleep on these long, driving/shopping trips, I often pick up a coffee at Lee's corner, the first stop along the Chilcotin.  (I never drink coffee at any other time.)  I enjoyed their notice board.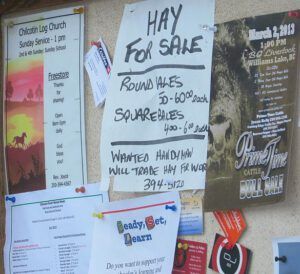 Lee was a man who thought he could make money out of the Yukon gold rush.  He decided he would make his fortune, not by grubbing for gold, but by driving cows from the southern ranchlands to the goldfields.  The lack of feed and rough terrain defeated him.  The last cow died here.
It was cloudy again when I left Williams Lake but all along I could see a strip of blue sky in the west. (This large burn happened in 2003.)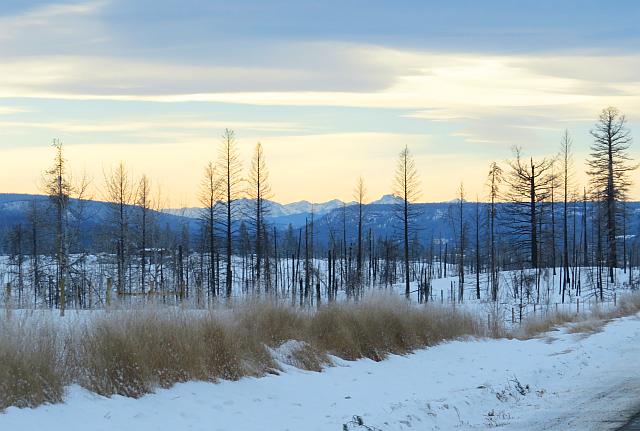 The edge of the cloud was quite dramatic.  I got sunshine all the rest of the way home.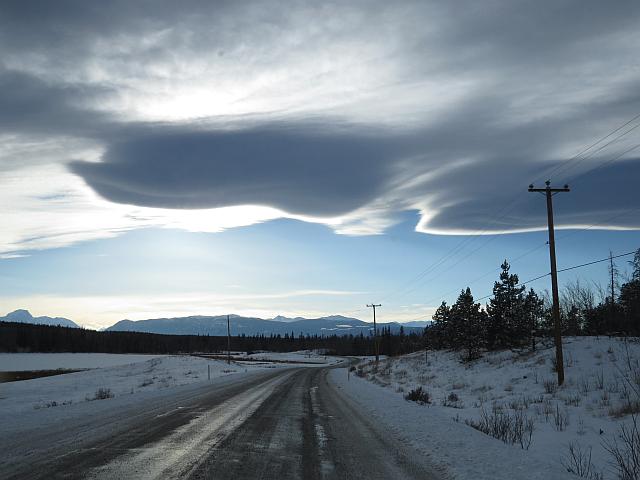 On the Tuesday before I left, Bill the plumber came to finally fit my reverse osmosis filter.  I bought the thing last November, and Bill has been promising to fit it since the New Year.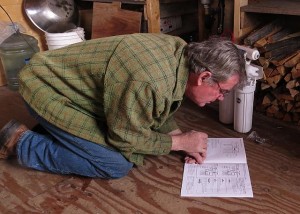 Of course, he found he was missing an adapter.  The under-sink pipes that he put in were the wrong size.  He was on his way to Williams Lake: he would be returning the day I left.  I looked forward to having drinking water when I got home.  I have been hauling water ever since I bought Ginty Creek nearly 7 years ago.
There was a nice new tap in my sink.  But nothing came out of it.  Bill could not find the right adapter in Williams Lake.  He should get it within a day or two.  He might be by to fix it in two or three weeks.  (It is not covered by warrenty unless it is fitted by a plumber.)
Such is life in the Chilcotin.