The colours are enriching at Ginty Creek.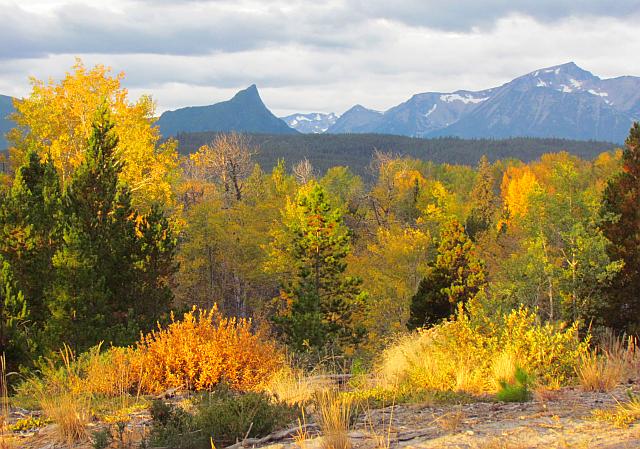 On the night of the full moon (which was over a week ago now), there was a strange phenomenon.  I could not photograph it so you will have to bear with my description.
There was a milky pale light surrounding the moon for about 3 moon's widths.  This ended in a very strong fuzzy red circle.  I wondered if it was smoke from the fire further north that is still smouldering, but outside it was another ring, this a very distinctively coloured rainbow ring.  I guess you could call it a moondog.  I have seen occasional rainbows when the moon was refracted by rain, but those were as pale as fog.  These strong colours indicated ice crystals in the sky.
And yet, the following morning, as I did my Qui Gong exercises beside the trench and heaps of dirt that will one day be a deck, it was amazingly warm with a soft wind.  Most of the mornings had been freezing – I checked the temperature: it was +15C.  When the sun rose, Ginty Creek's view was backed by a black-looking storm.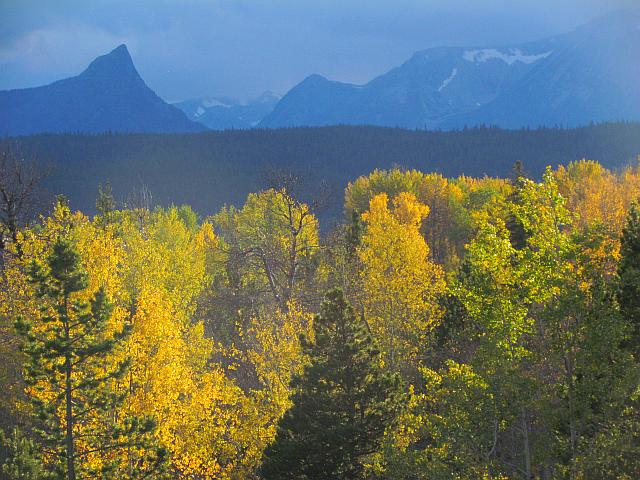 Soon the wind was gusting strongly.  The storm stayed over the mountains, but a few spits of rain fell on and off during the morning, and we had a marvelous rainbow display for several hours.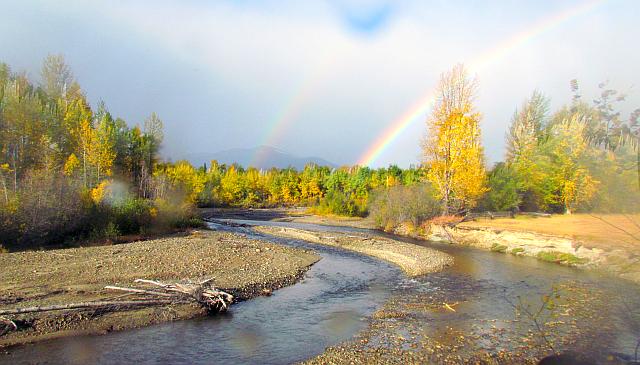 the wind gusts were insane.  I could barely walk.  The slender pines thrashed and bowed, but nothing broke.  (I had not inserted the solar panels into the frame at that point: I wonder how they will stand up to such a wind.)
The following morning, the temperature was -8C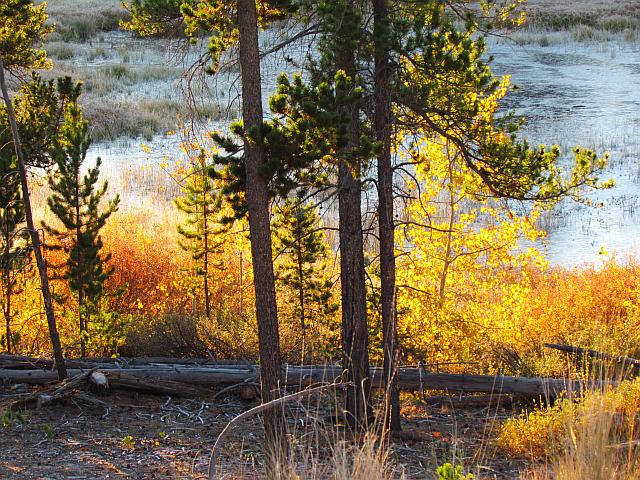 Ice started to form on the pond.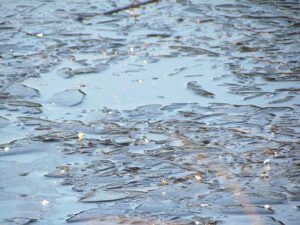 I thought all the leaves would have been blown away, but there was still a lot of colour left.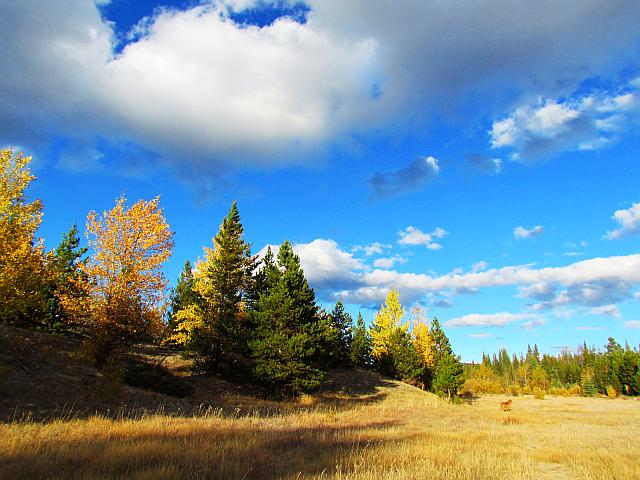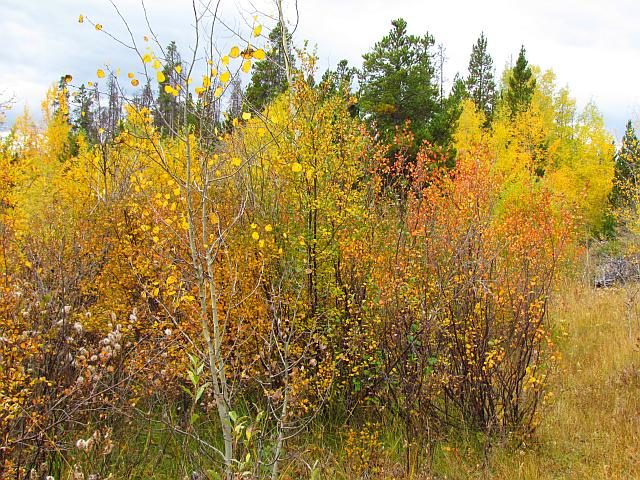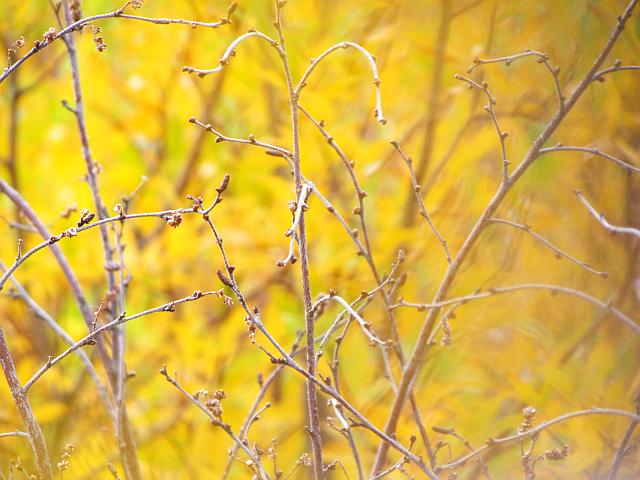 I love the pointelism effect.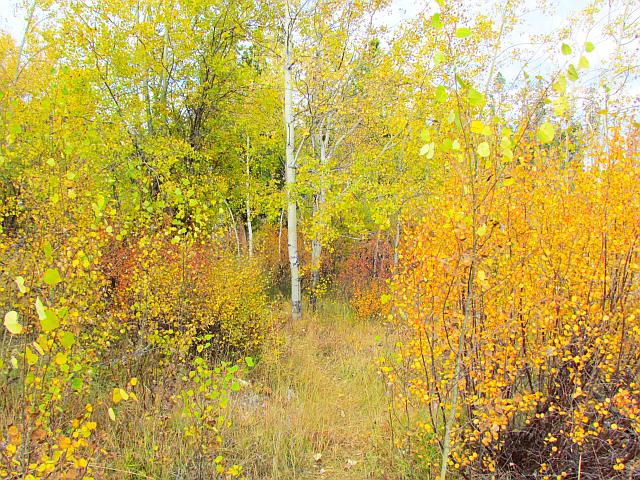 The clear weather is enhancing the stars.  As I do my exercises I have noticed, for the first time, that the top left star on Orion's shoulder is redder than the others.
Sunrises are usually pink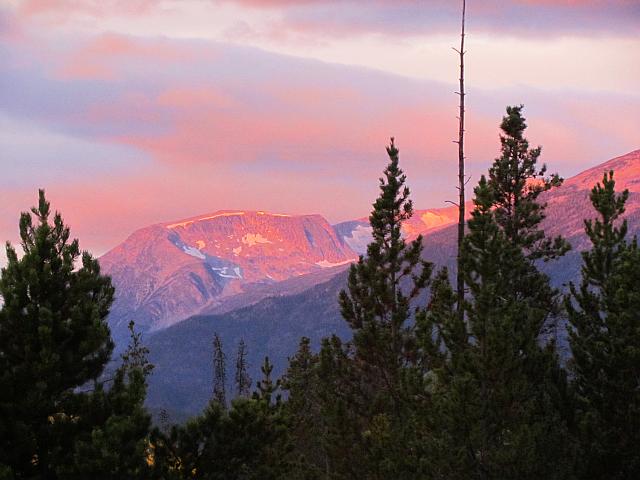 And the first shaft of light that hits the forest illuminates the cottonwoods along the river.