I am developing quite bad arthritis in both knees so have been finding the hikes quite painful and have not been able to cover the ground I had hoped this summer.  So it was a real treat to have Doron and friends, and my dogs, help me carry a 2-night camp to the top of Long Meadow, enabling me to explore the Mammaries at a leisurely pace.
Doron is in front, carrying part of my gear.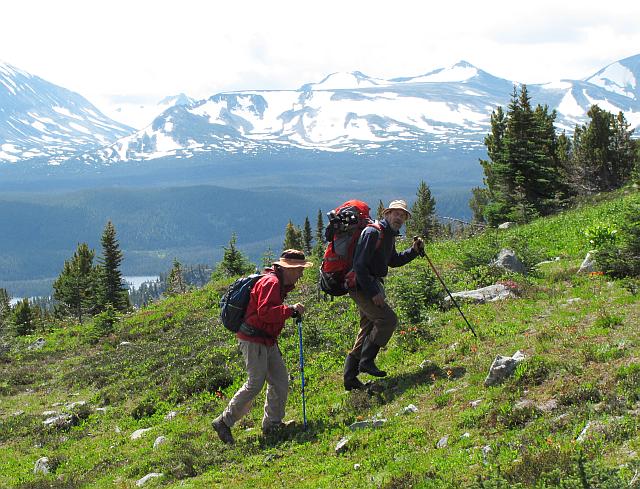 Badger doesn't seem to care much about his pack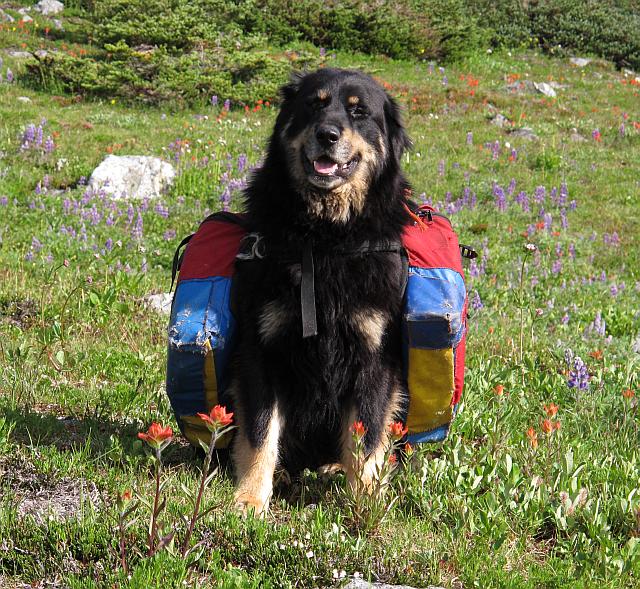 But Harry is somewhat more reluctant!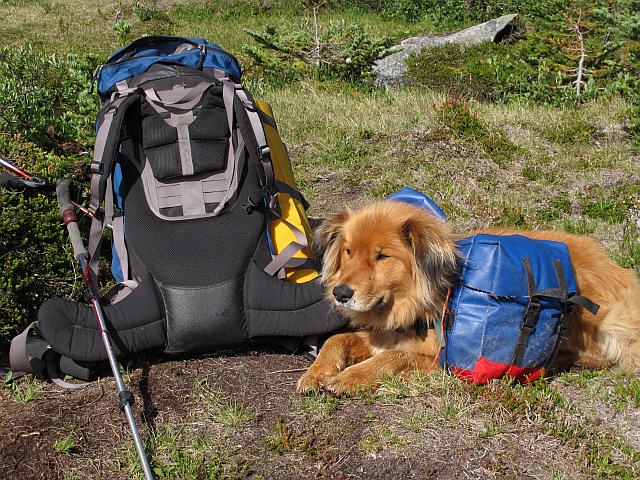 I put the tent in a tiny sheltered spot just below the last big clump of trees.  The place I used for my small fire is in the middle of the foreground, marked by the dogpacks.  (In the absence of tall trees to hang food in away from the bears, I keep cooking areas well away from the tent.  I have never had any trouble.)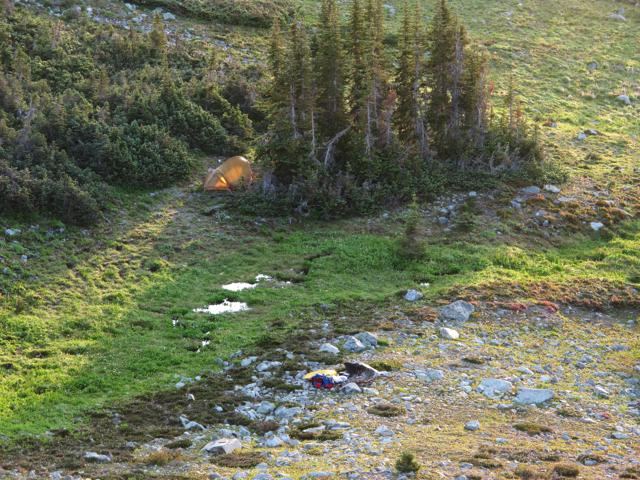 Here is the view from the firepit.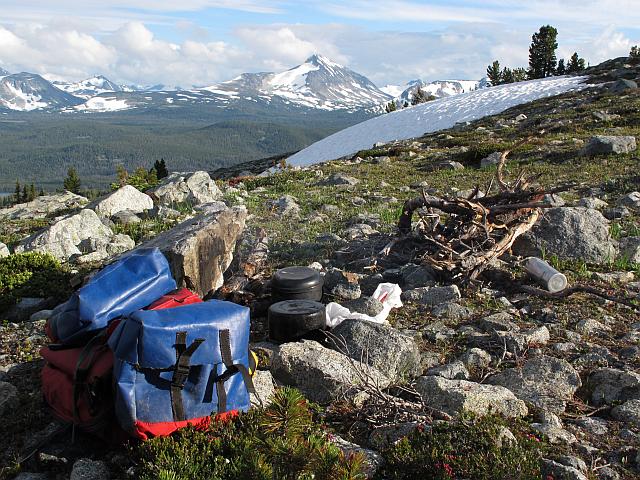 In the afternoon I had ample leisure to explore around the camp.  Long Meadow was magnificent.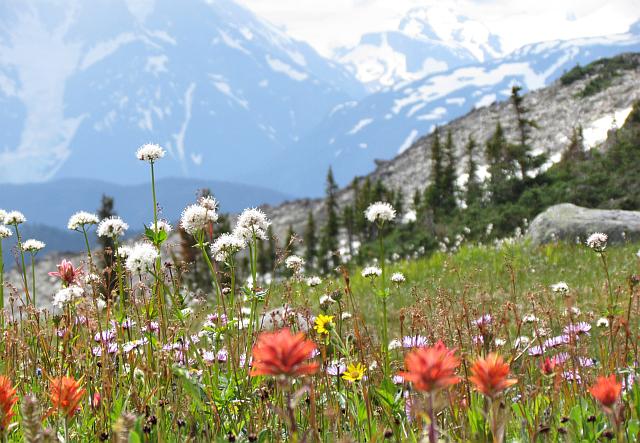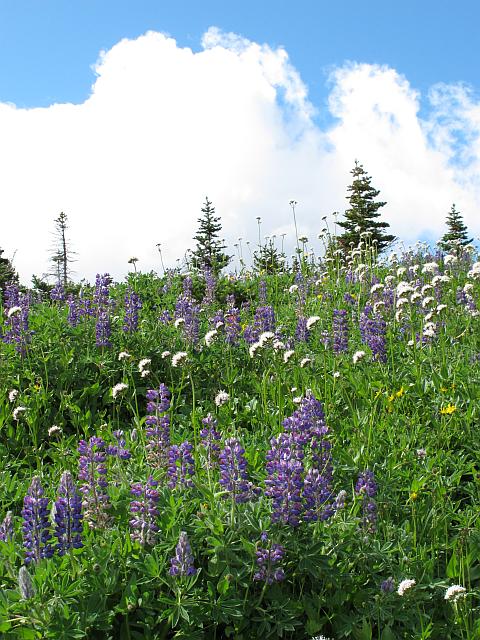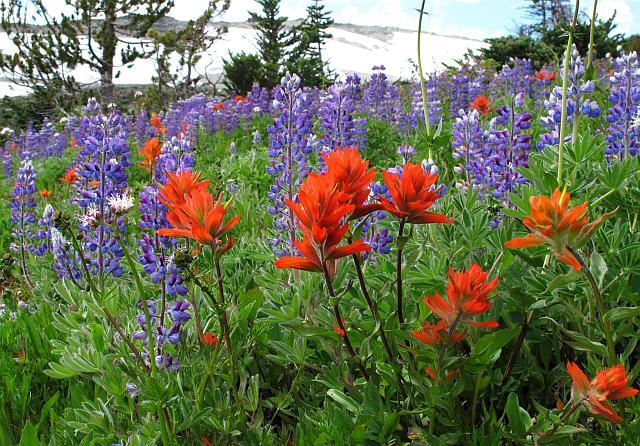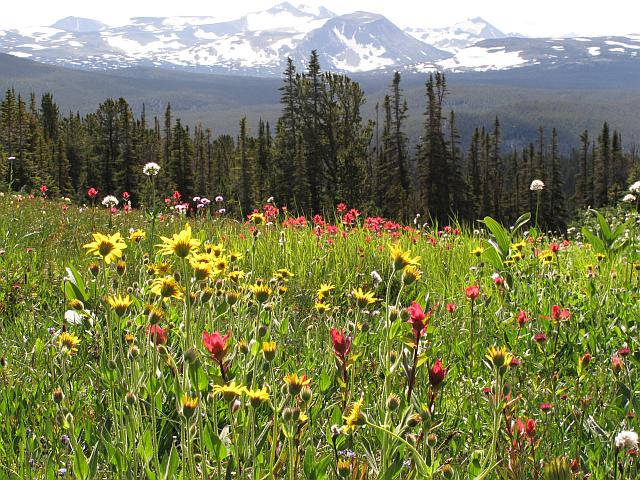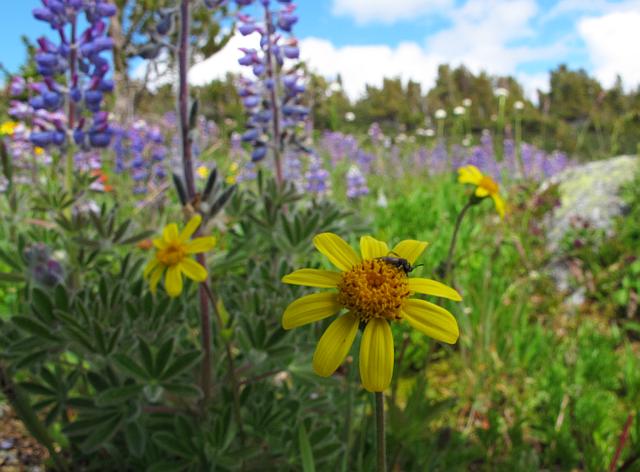 The less colourful, but equally dramatic false hellibore, a member of the lily family, reputedly the most deadly poisonous plant in Canada.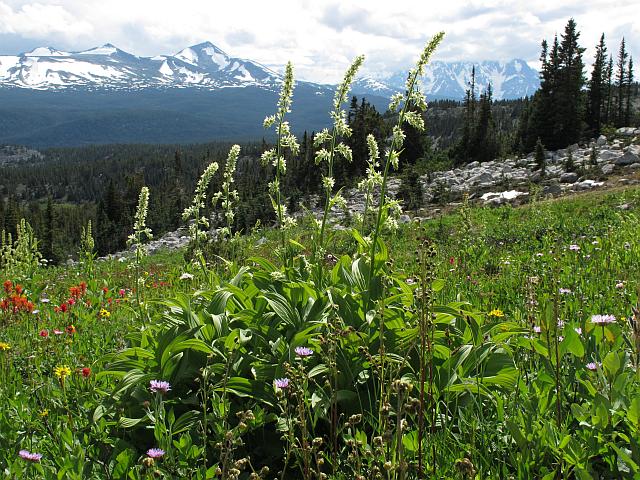 We were close to patches of snow, and the dogs had plenty of chances to cool off.