On 29th June, Doron Erel, Nuk Tessli's new owner, flew in.  It felt a little strange in some ways to no longer be the boss!  But Doron is full of fun and a great cook.
He has already made some changes to Nuk Tessli.  He has brought an outboard motor!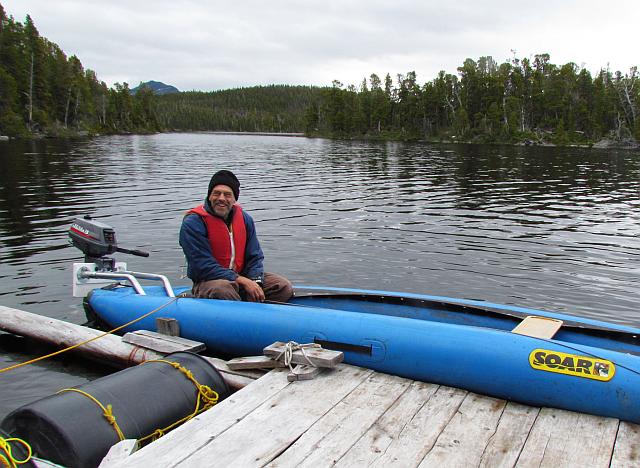 On his first morning he took me for a ride up the lake.  What a change not to have to paddle!  Except the motor died and we had to paddle home anyway.  Good job it was not windy.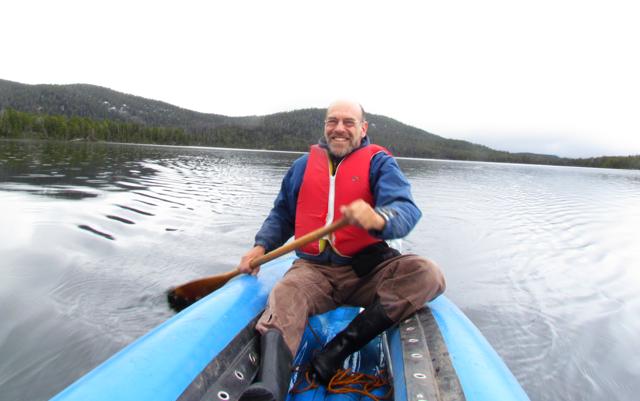 Doron also plans to put in showers and compost toilets – here he is restructuring the porch of cabin 2.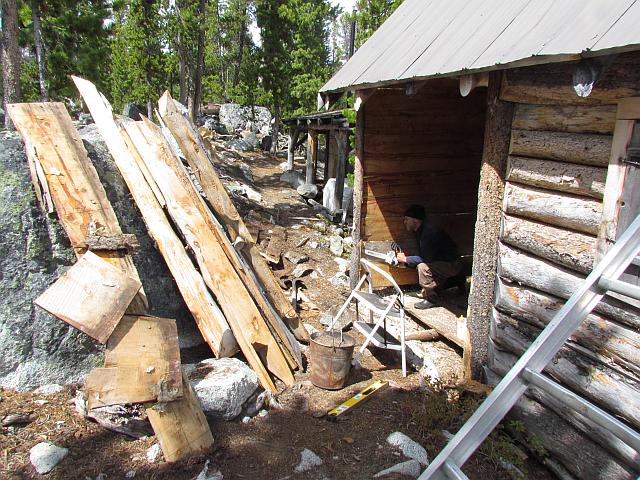 And last but not least, here is an addition that many of my clients would really have welcomed!  Doron is preparing a place for a hot tub!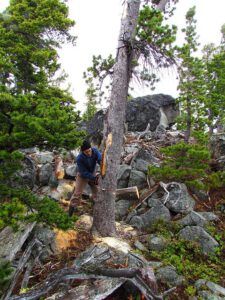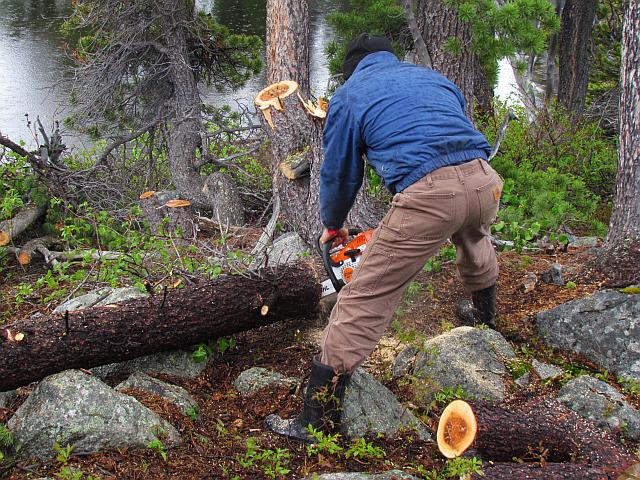 Doron has great ideas about food.  He brought a lot of fresh produce in with him and has also taken time to go fishing.  Here is one of our gourmet feasts.  On our plates are fresh rainbow trout with vegetables.  In the metal bowl is Greek salad.  On the plate between us is eggplant roasted in the fire, behind which is a small bowl of tahini sauce, with which it is eaten.  Yum!