On the same day that we canoed to the sunrise, we walked to North Pass Lake.  We canoed to where the beach would be (if it wasn't underwater – the lake is still very high), then walked through the forest up Beach Creek Trail.
Yellow violets were everywhere.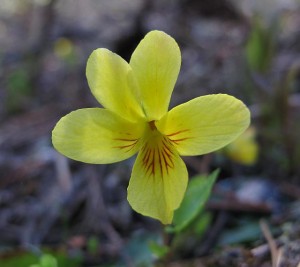 and in the wetter patches we found globe flowers.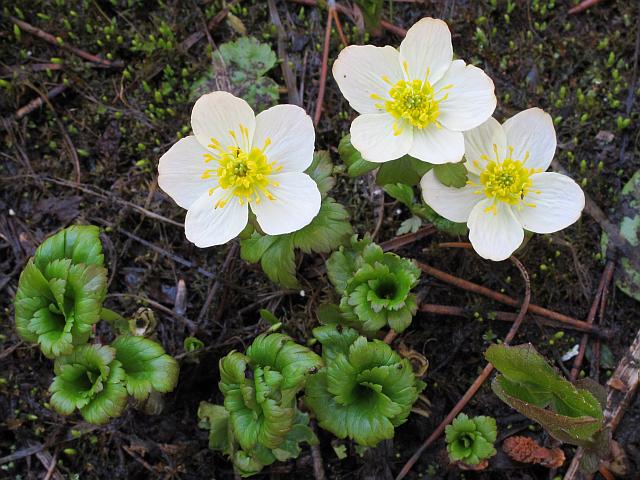 Arctic lupins, with their characteristic purple-red stalk protectors, were struggling to emerge.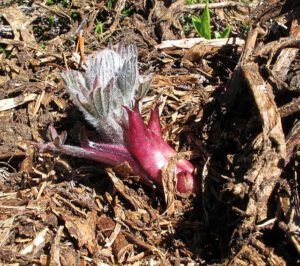 Then we reached more open country where everything was running with water.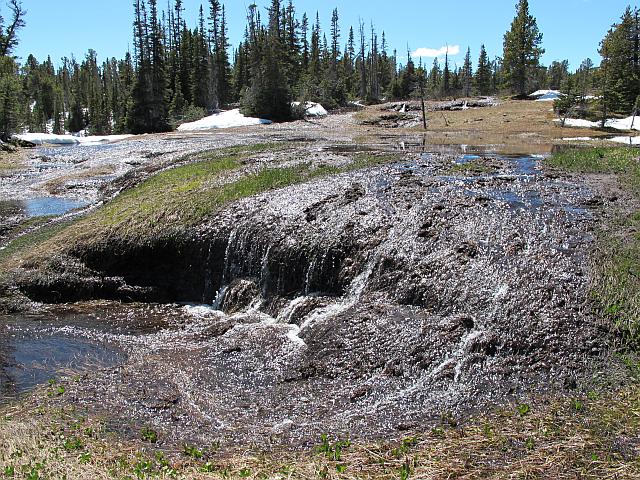 Looking back, we could see Wilderness Mountain.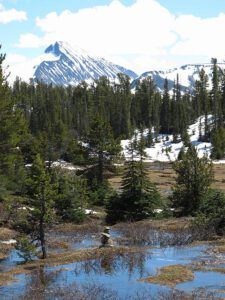 And in front of us was what the trapper who used to operate in the area called Anvil Mountain.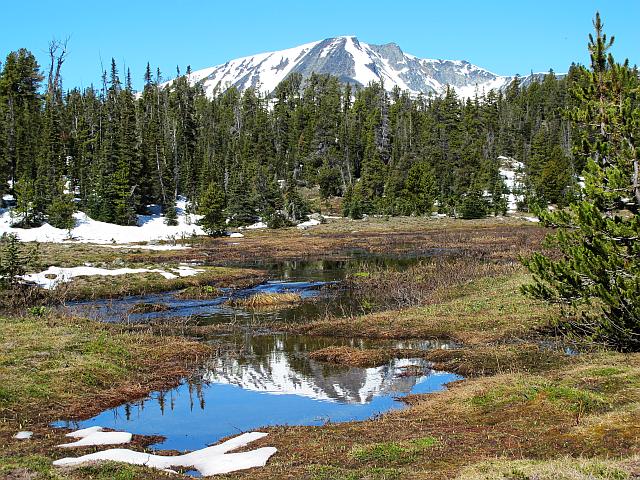 Perfect country for solitary sandpipers.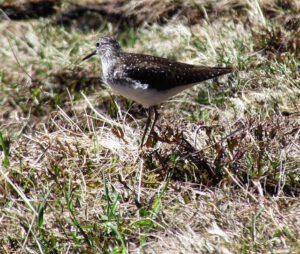 A little higher, and we were in solid snow.  It was difficult to walk on as it was sun-cupped and very slithery.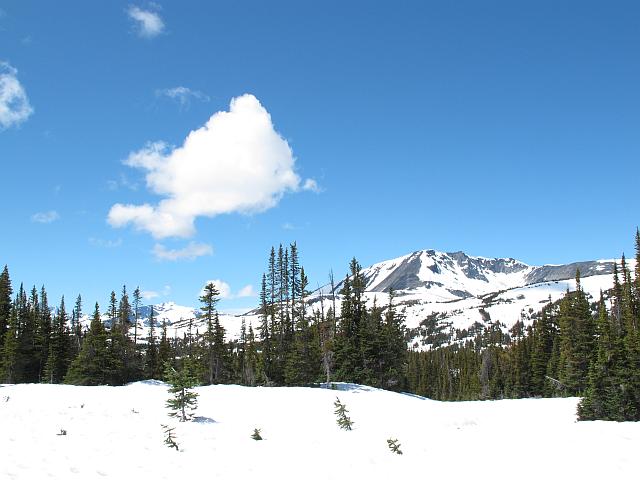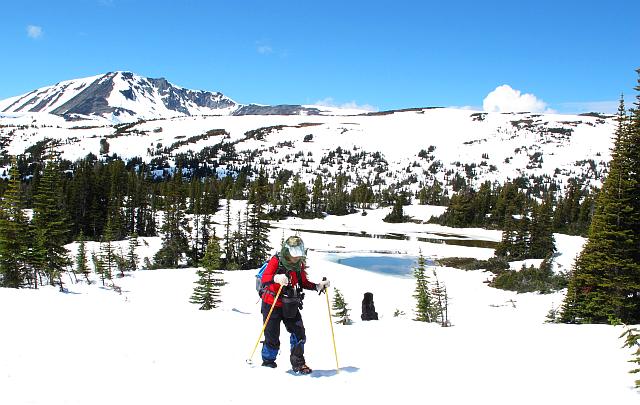 We came upon quite a bit of "pink snow", which is cause by algae.  Apparently you can get green and blue snow, too, although I have never seen them.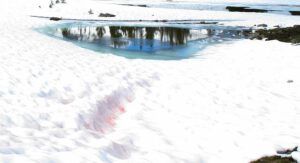 North Pass Lake (in shadow in the background) was still frozen solid.  We decided not to go down to it as the walking was too much like hard work.