Here is the first draft for the cover of Harry's Book: Harry, A Wilderness Dog Saga!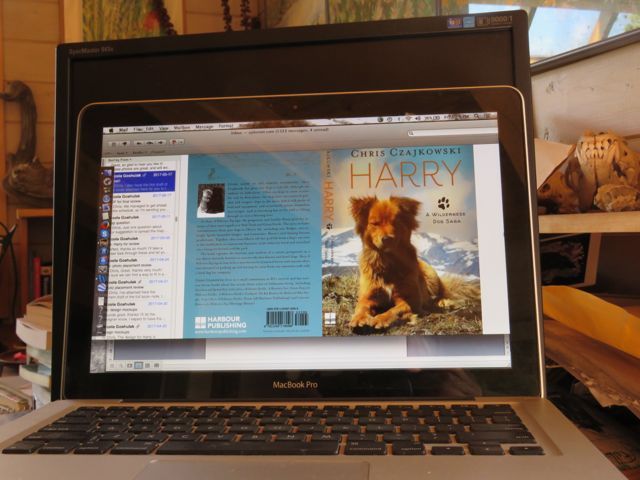 It's in PDF so I couldn't copy and paste it here – but you'll see the final version when it is ready!
Harbour Publishing have put out their fall catalogue.  Note the author photos as they are displayed on most of the pages.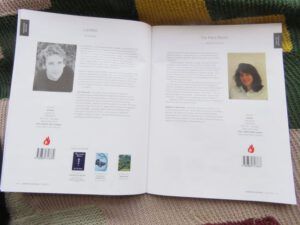 And here's Harry's Page!  (You can see that I am just an after-thought on the bottom.)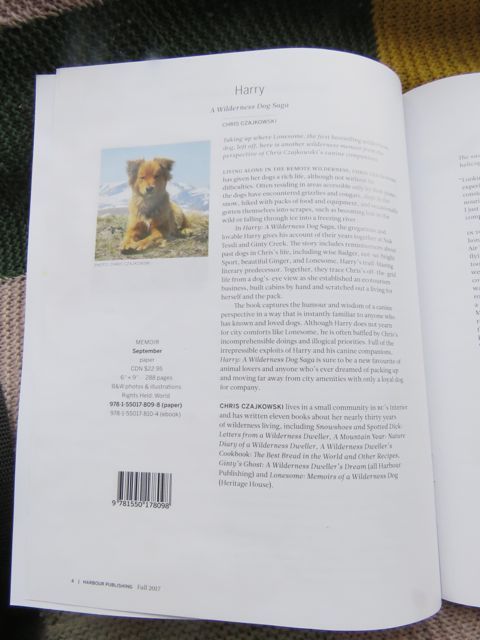 I will finish this post with a completely unrelated item – on the 8th June I am leaving for the Yukon for just over 3 weeks.  I may not have easy internet access so I may not be able to reply to peoples' emails for a while.
Have patience – and look forward to the fantastic blog posts that I hope will happen!