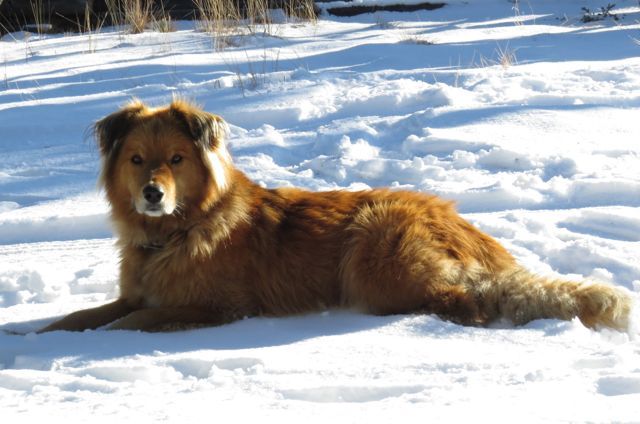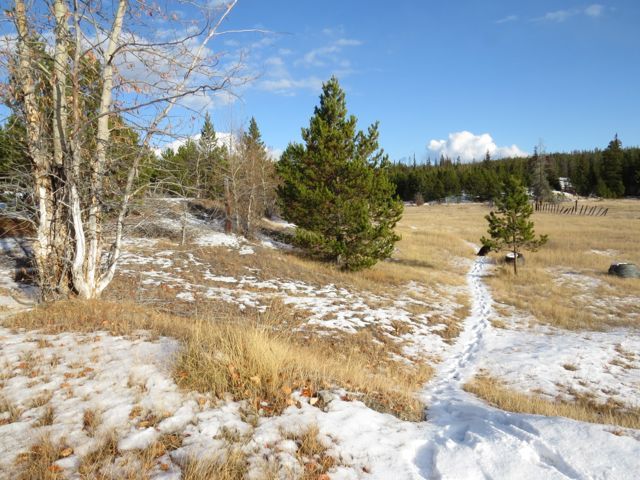 In the swamp, it was hardly visible at all.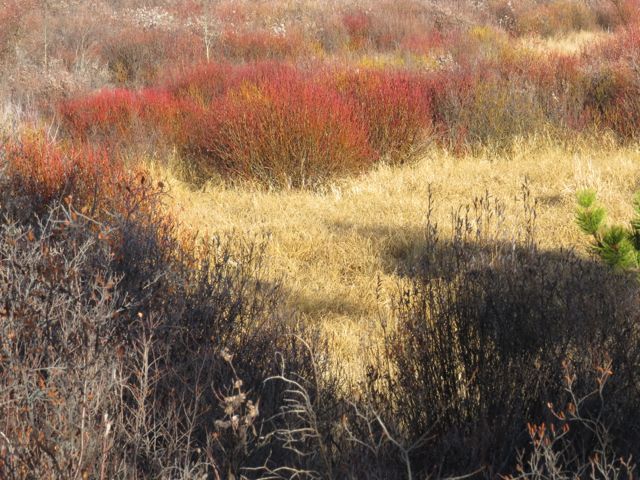 I had to go to Bella Coola again to see the surgeon who gave me a new knee.  He comes up from Vancouver twice a year. Neither he nor the physiotherapist can explain why the knee is still swollen and painful, making it difficult to go down stairs – in the best case scenario, everything should be fine in 3 months – it is now 7 months since the operation.
All my other medical trips have been during the long days of spring and summer.  Snow was forecast on the Chilcotin and rain in the valley.  These are potentially the worst conditions as somewhere down the Bella Coola Hill the temperature changes from below to above freezing, and that can create a terribly slick surface.  The nearest Chilcotin weather station is nearly 100 km east of where I live, and the one in Bella Coola is almost the same distance west, and in a totally different climate.  There is no way of finding out what is going on down The Hill.
I once wrote a chapter in a book: How To Make Life Difficult For Yourself Without Really Trying.  The theme was that if you think of everything that can possibly go wrong, you are prepared for it.  So I carried: chains and bungie cords; axe; chainsaw; come-along and ropes; shovel; food; matches and candles; and dirty old clothes in case I had to crawl under the vehicle. Although I could manage the 6-hours driving, the appointment, and the shopping in one day if the weather cooperated, I had to be prepared to stay the night as the surgeon was flying in that morning.  Often the Bella Coola Valley is socked in during winter conditions, and the plane flies only to Anahim, after which passengers are bussed down The Hill, which adds 2 hours to their travel time – and the plane is often late, even in perfect weather.  So I also carried sleeping bag, dog food, and spare clothes.
The sun rose shortly after I left home.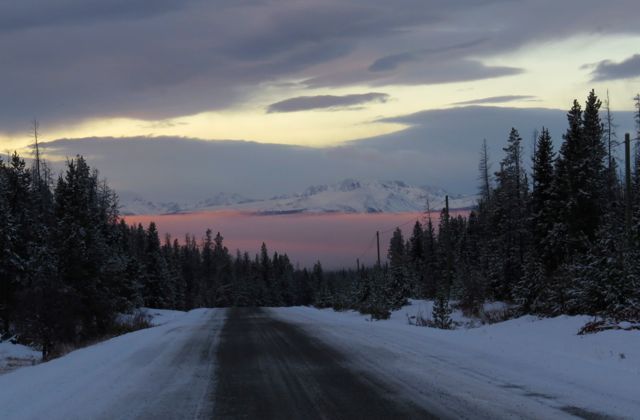 Some parts were foggy…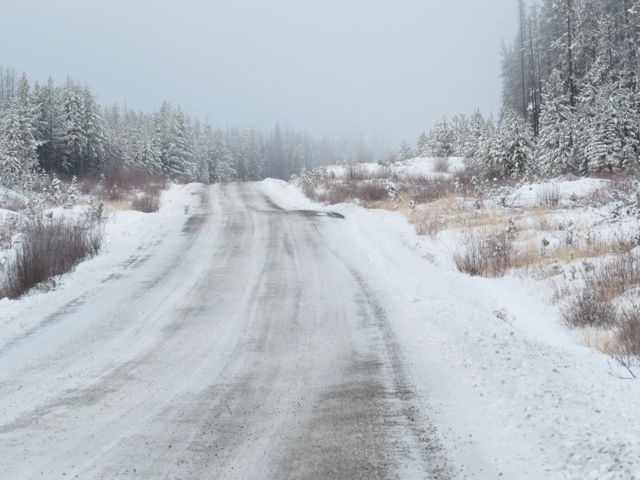 But The Hill was clear.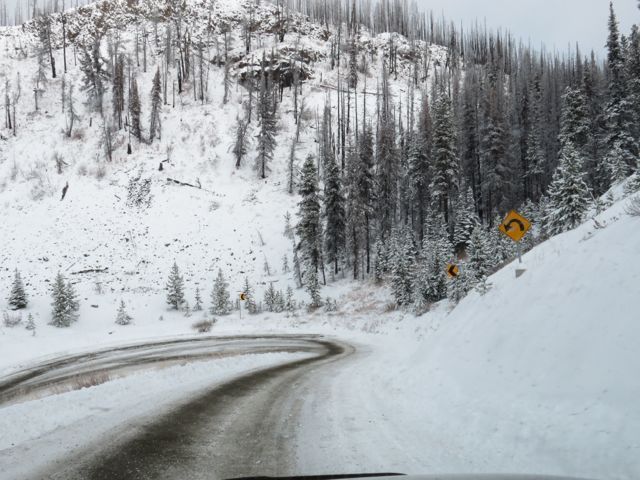 And there was even a bit of feeble sun now and then.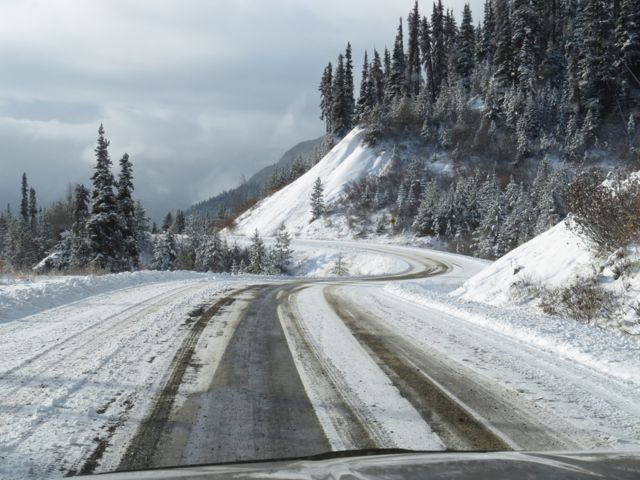 Highway 20 had been well sanded and the transition from freeze to thaw was easy.  Soon I was driving in mud.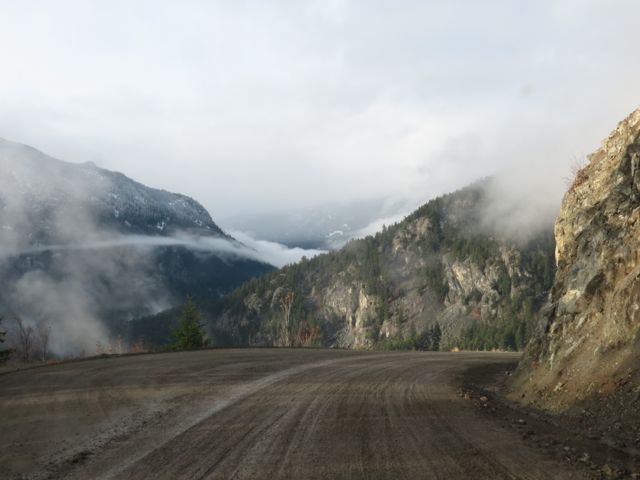 At the bottom of The Hill, there was no snow at all.  Everything dripped with moisture.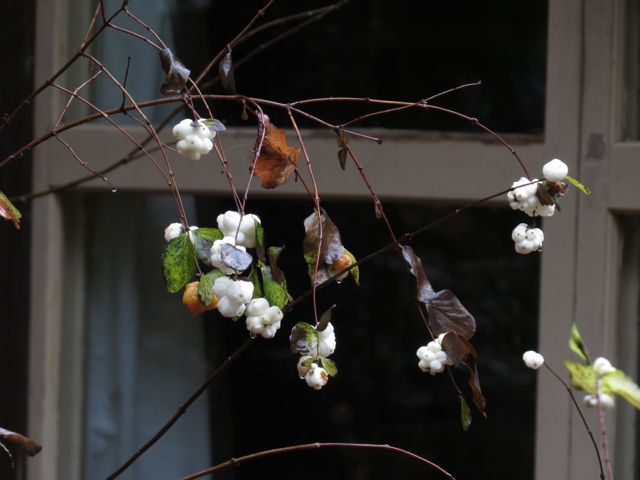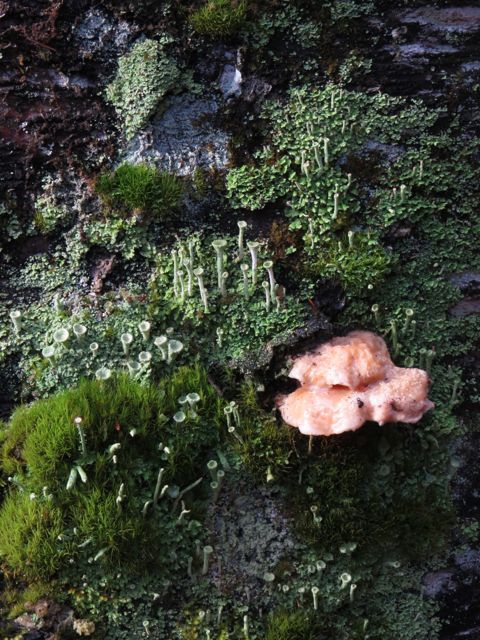 The scent of fall cedar forest was overwhelming.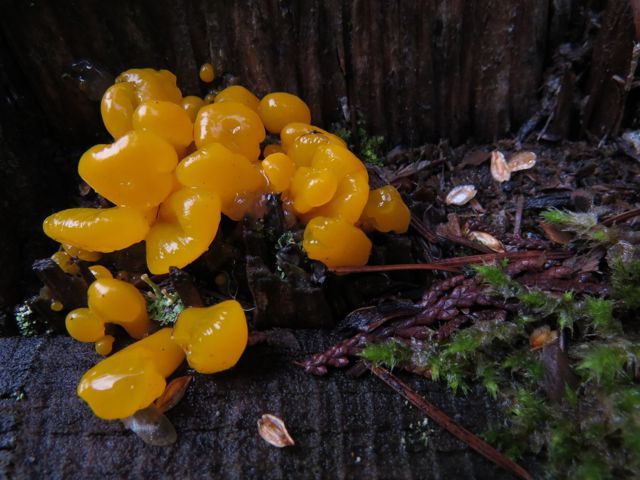 My appointment was for 1.00pm.  The plane was only about half an hour late and the surgeon missed lunch and saw me at 1.15.  Three hours later, I was headed back up The Hill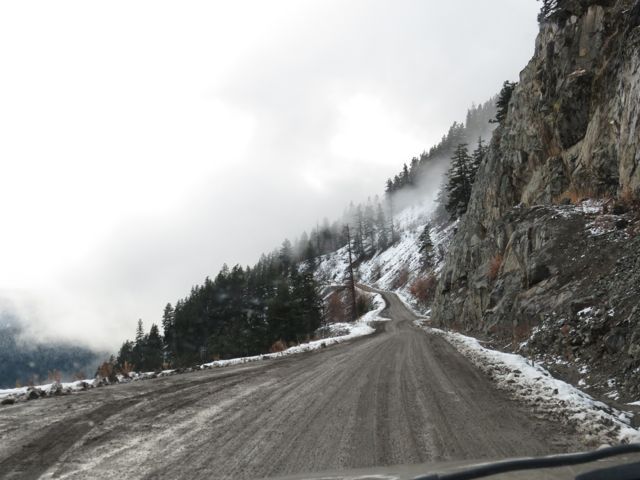 The sun set about an hour before I arrived home.  But everything had gone smoothly – all my preparations had been for nothing.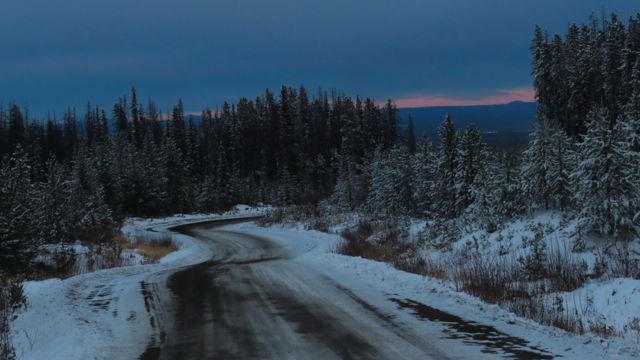 Should you wish to comment, click on the title and scroll down to the bottom of the new page.