Through September we had hard frosts, but October has been very mild and looks to stay that way. Still, it freezes at least a little most mornings, and it's definitely time to get ready for winter.
First I went down to Bella Coola to pick some apples. The Rainbows were looking wintry through the frame of burned trees, these killed several years ago.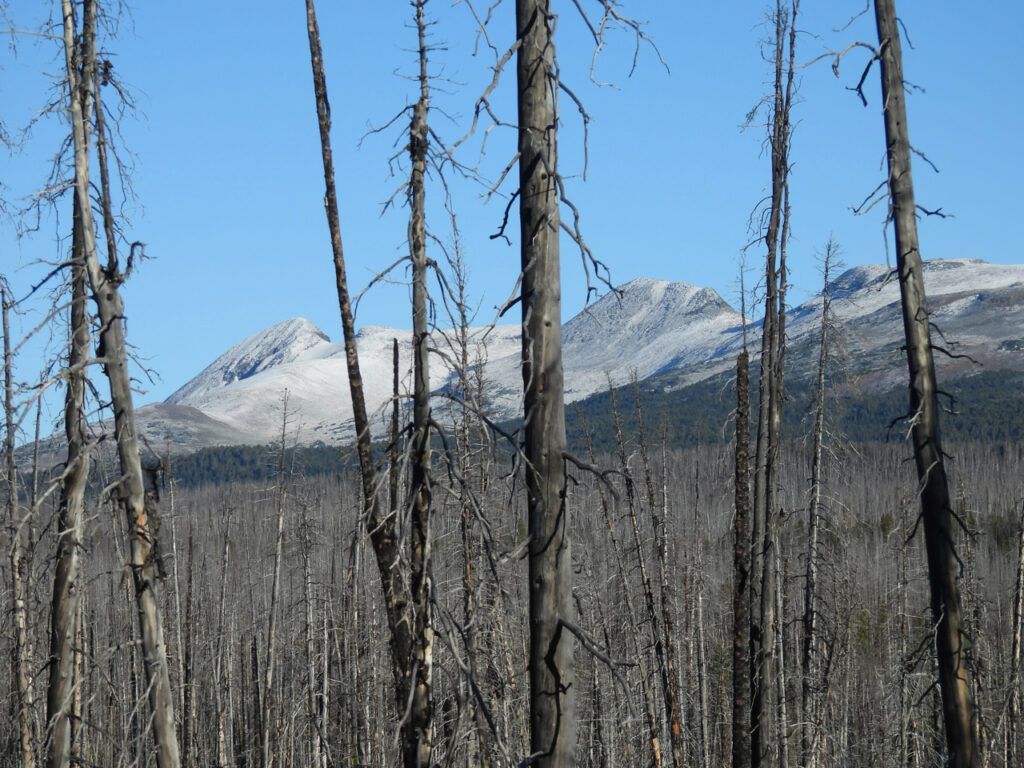 A moose in the dwarf birch.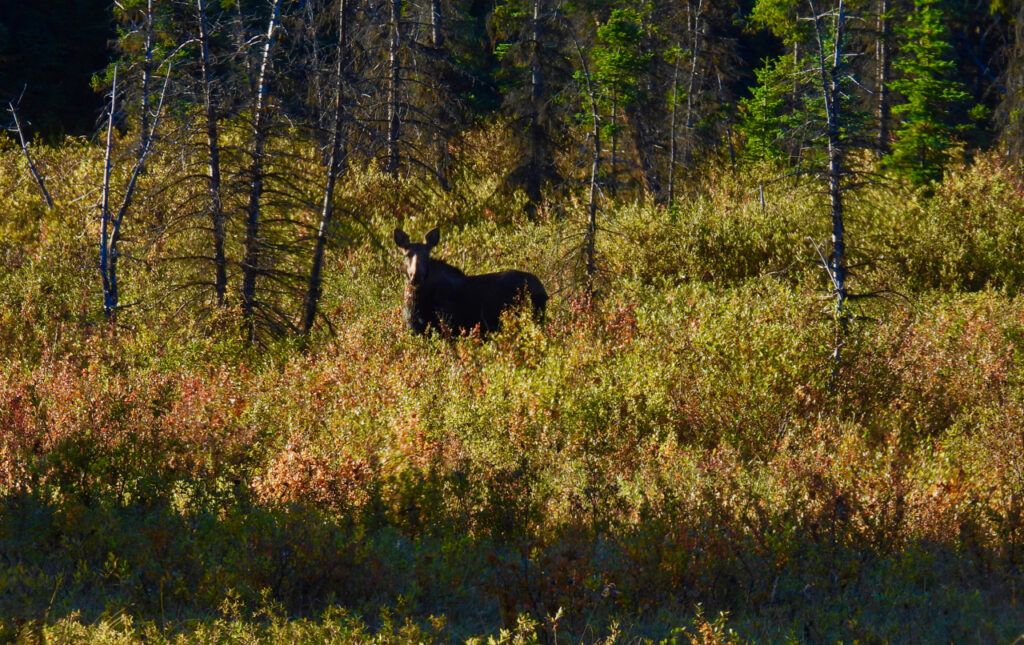 A pond just east of Heckman Pass.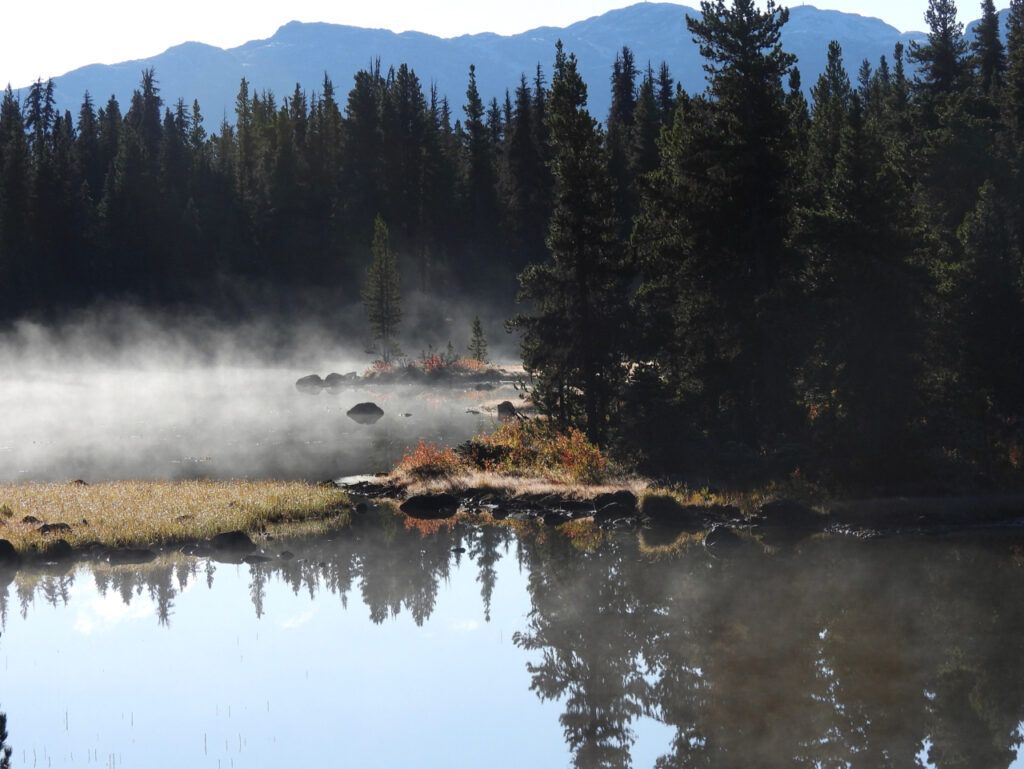 Heckman Pass. Note the scattered white blobs in the foreground.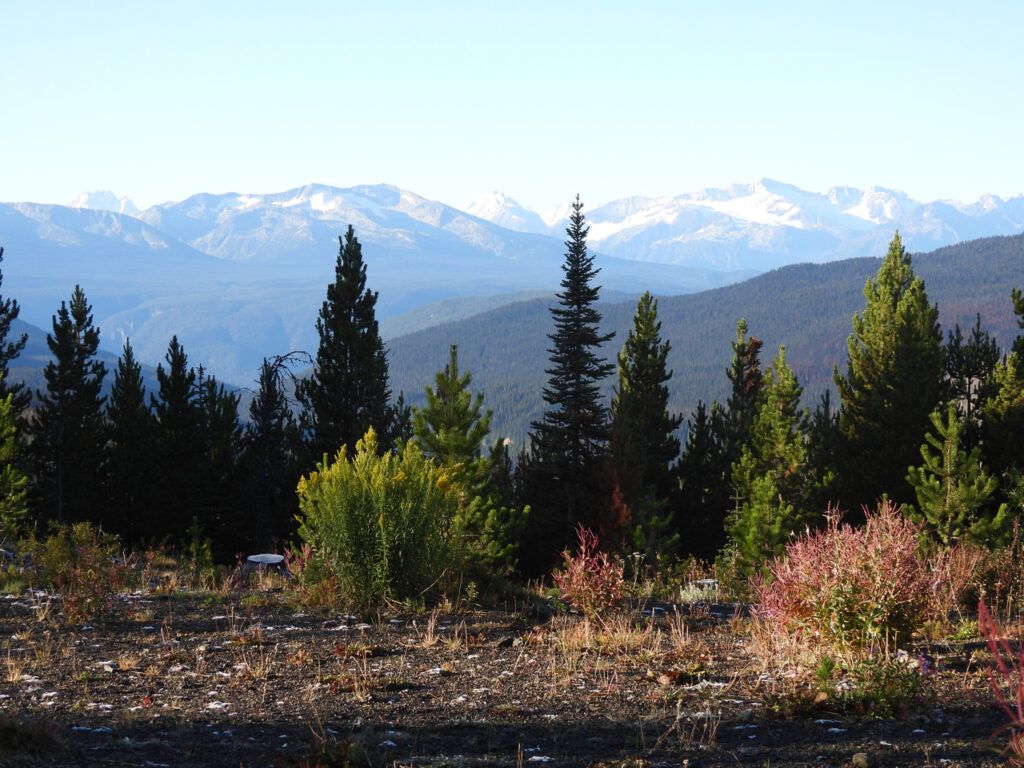 They are actually the base leaves of the white hawkweed. They are very hairy and they had collected the frost.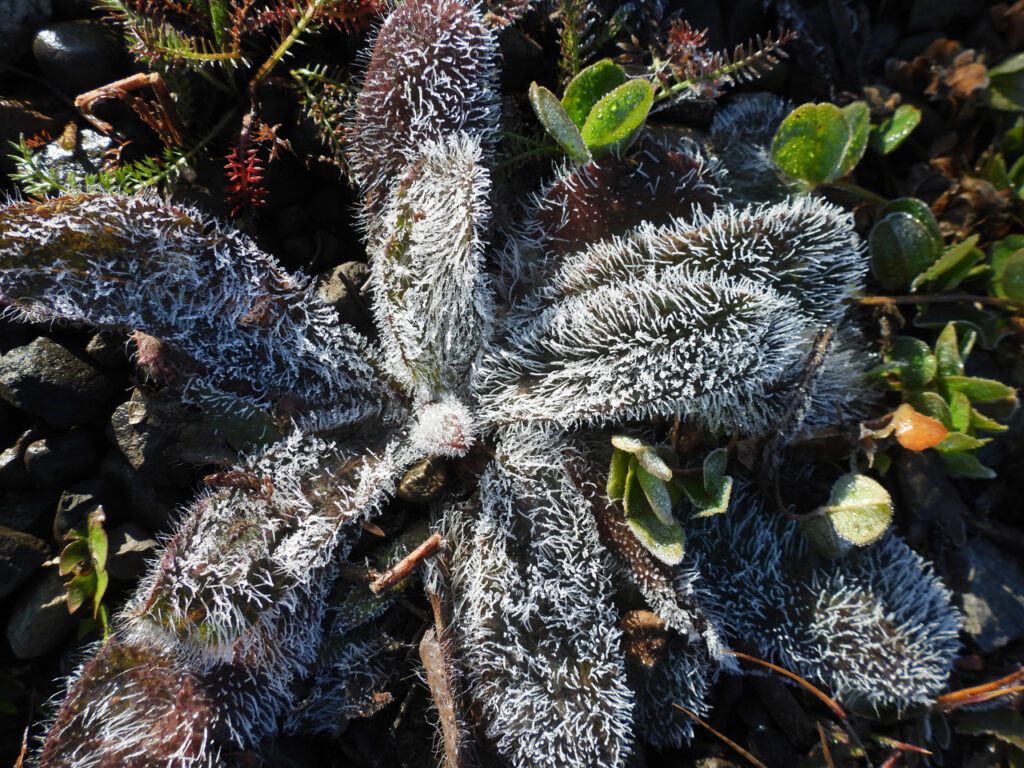 Down the Hill through this year's fire.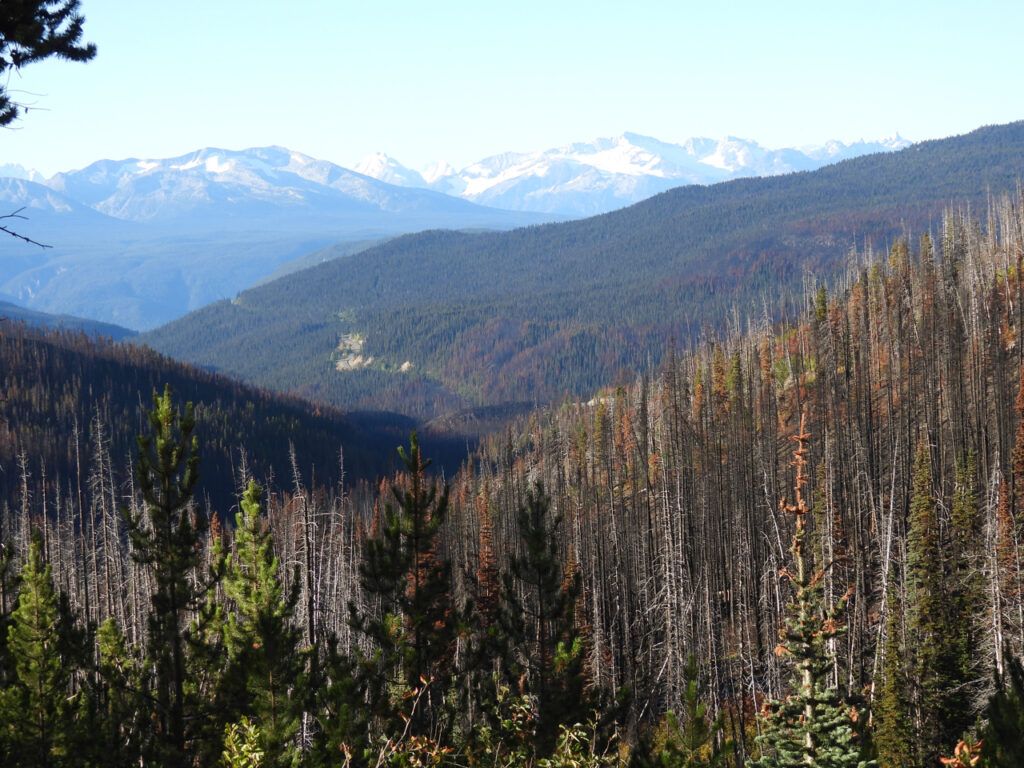 There was fog at the bottom, but it cleared off just as I got there.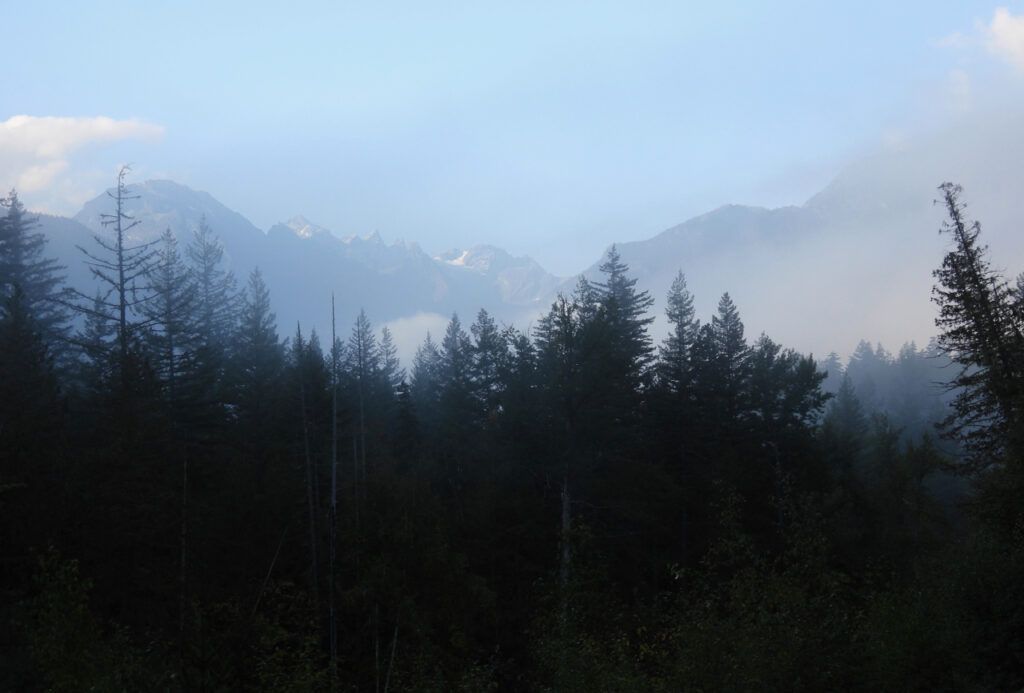 And home again with boxes full of apples and pears in the truck.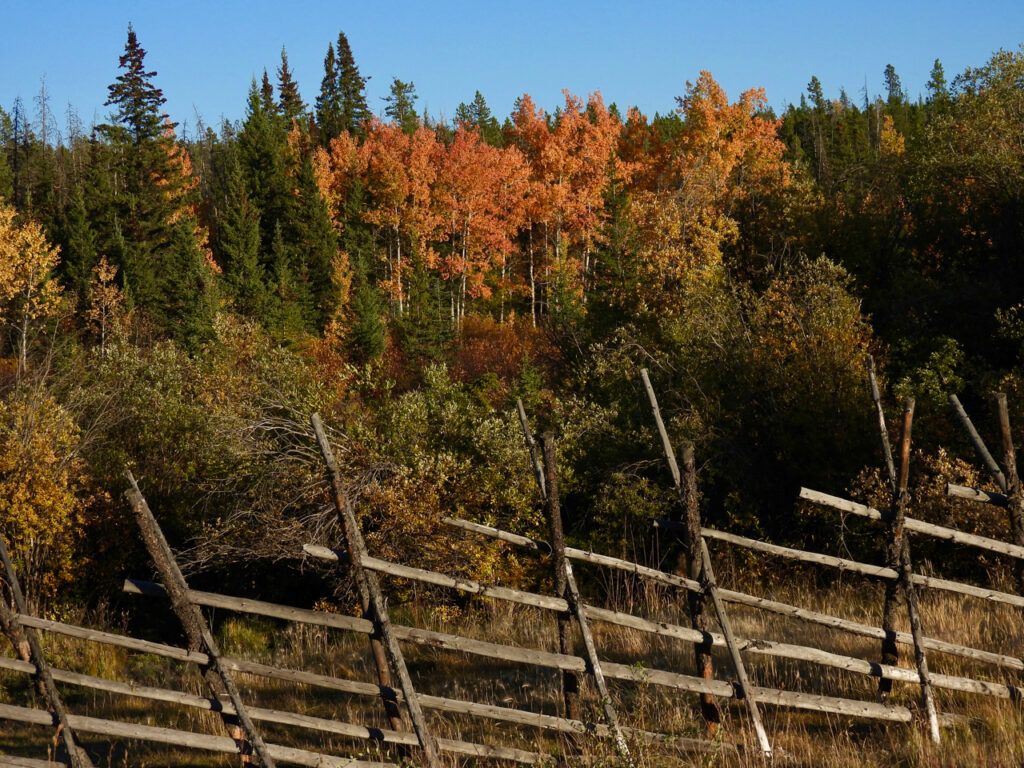 For weeks , I had been struggling with firewood. It has been hard to get volunteers this year. One couple was enthusiastic for September, then they changed their date to October, and finally they opted not to come. Arthritis and fibromyalgia means a task like firewood is slow going for me as I cannot work a full day at it. So my neighbour Jade took pity on me and helped me with a load. We were finishing off a few unburned logs that had been piled after the 2021 fire. Nowhere near as dirty as last year, and the wood was beautifully dry.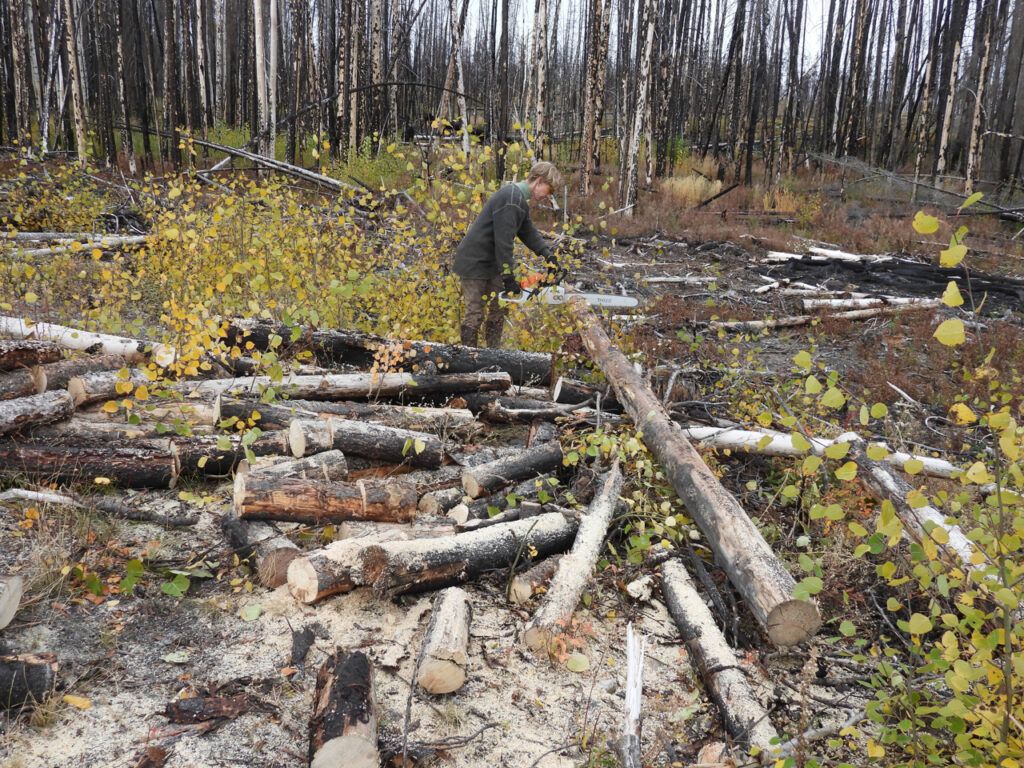 And here is the last load to go into my woodshed. Some of the trees were pretty fat. I will have fun splitting them through the winter.
Another job was digging the carrots. I never space or thin them properly so always end up with a few interesting sculptures.
Two's company.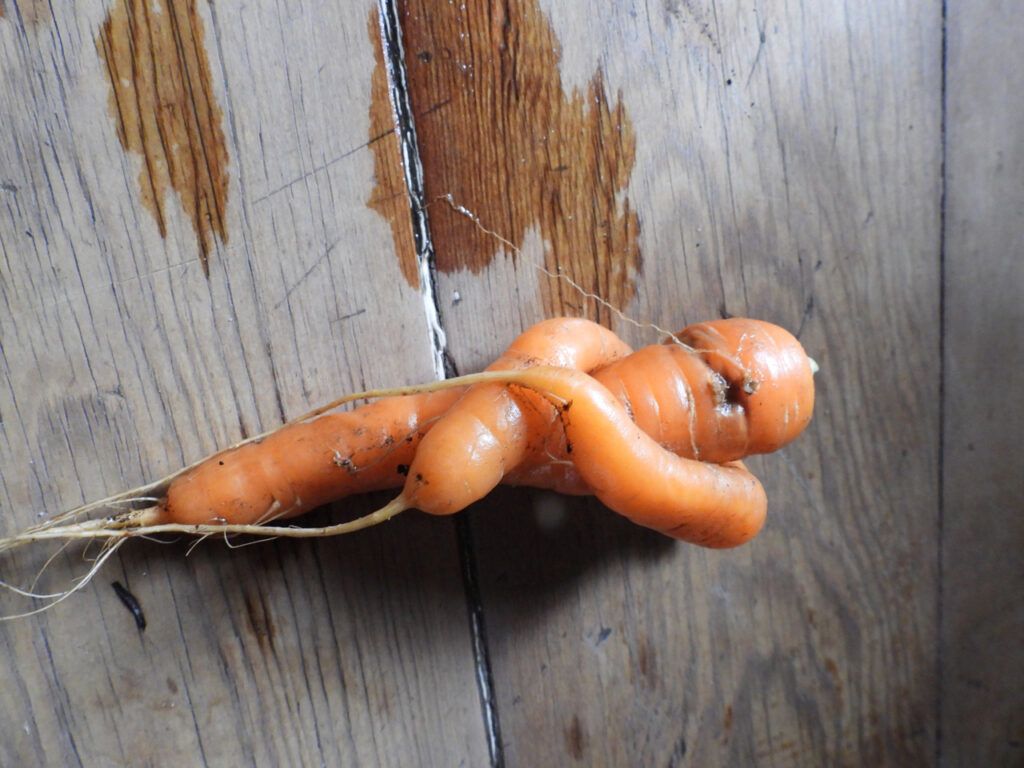 Three's a crowd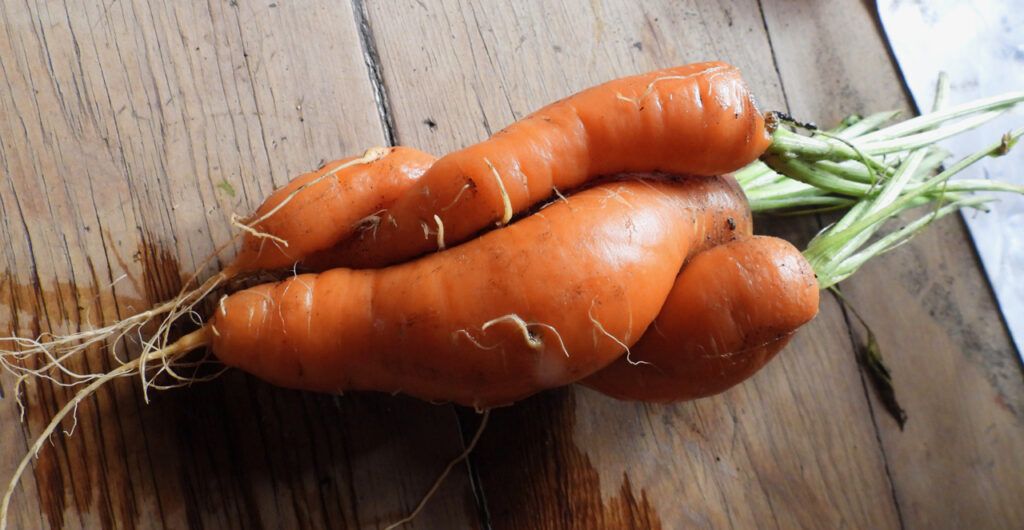 A veritable orgy.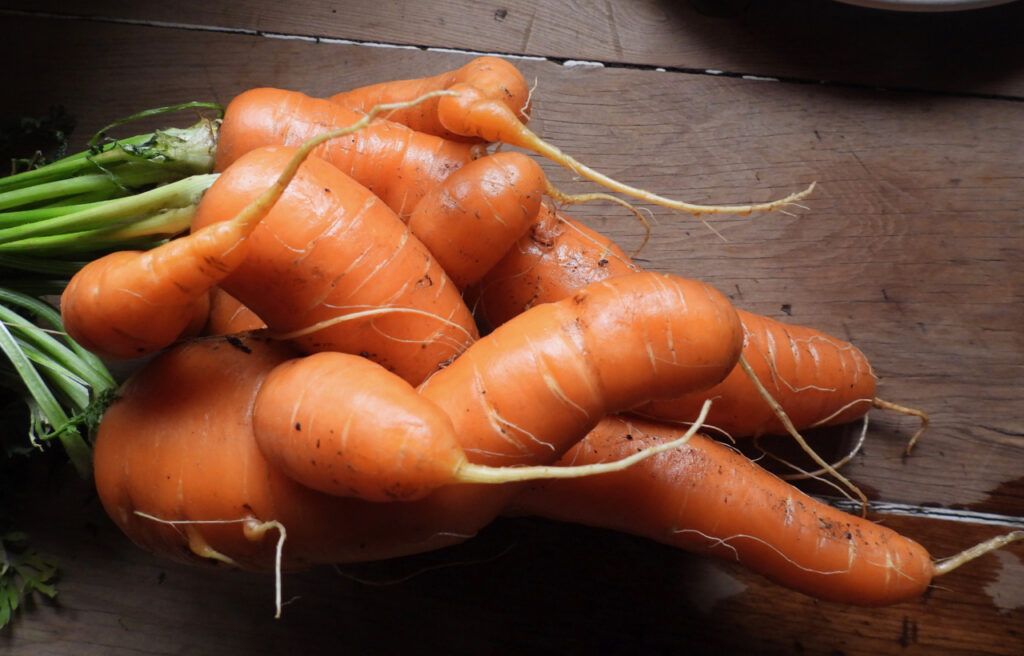 So now all the garden is harvested, except for the monstrous amount of kale, and the row of Swiss chard, which are still good to eat.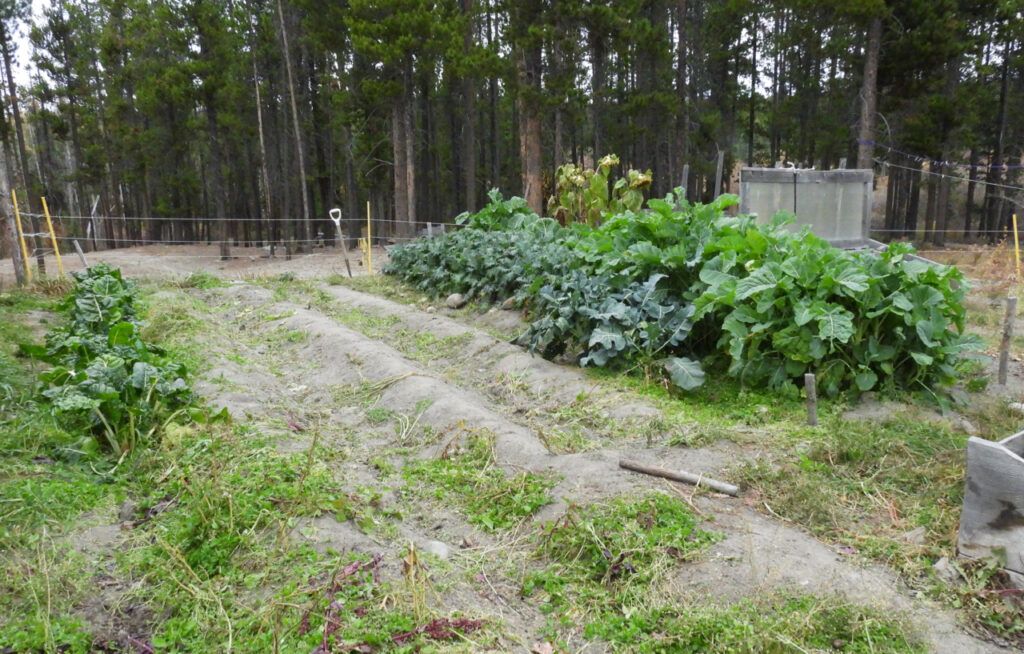 The sunflowers, shabby but still regal, continue to preside over the plot.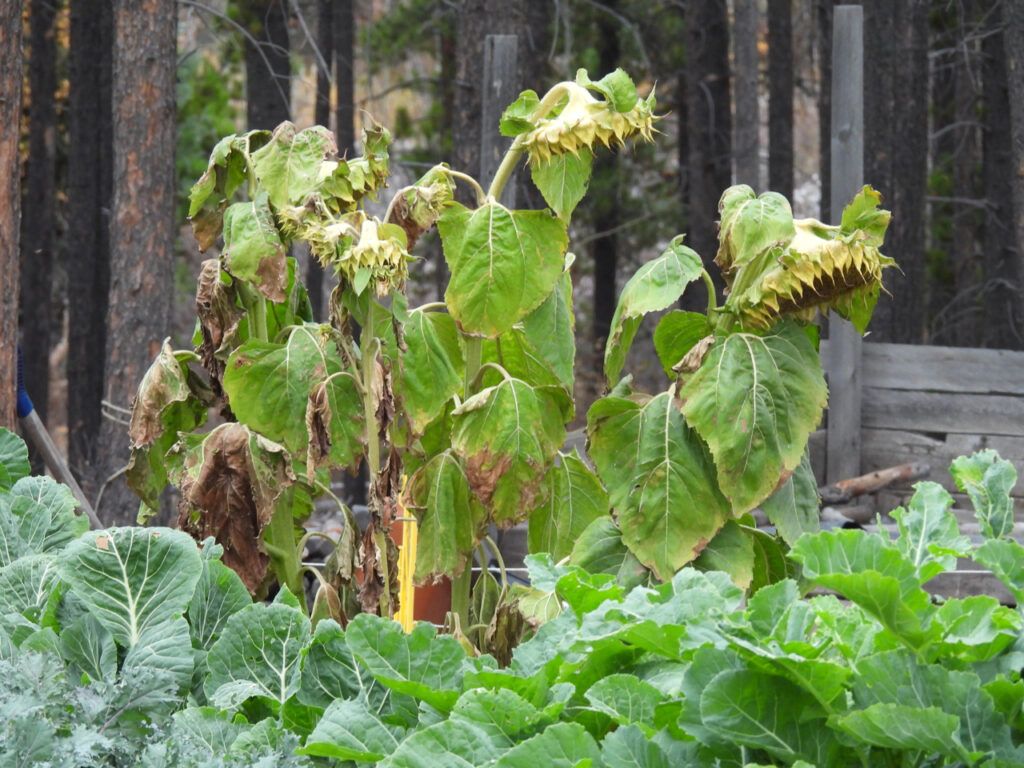 Then Jade came over and put on my winter tires. I've never been able to kneel since I had a knee replacement 8 or 9 years ago, and getting up and down off the ground is such an effort for me, it's fantastic to be able to get help.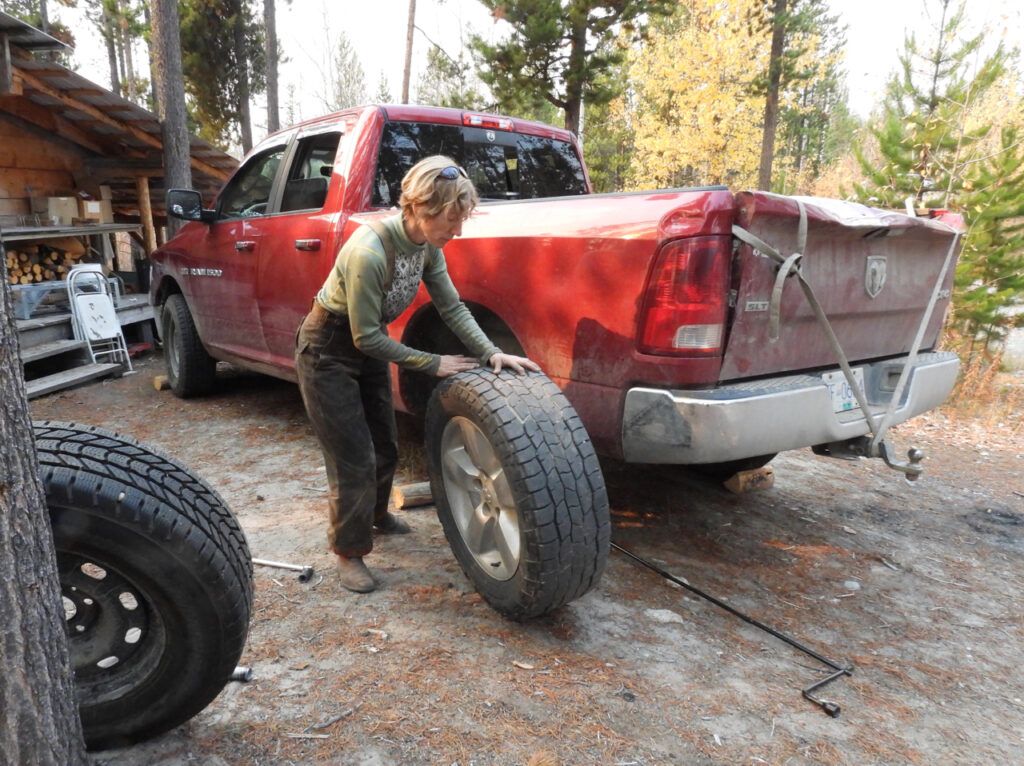 An event at the end of September was the Search and Rescue Flatwater course. I went along to take pictures. Here is Jade suiting up. (The campfire ban was lifted that morning; as it was several degrees below freezing at 8.00:AM when they started, the fire was very welcome.)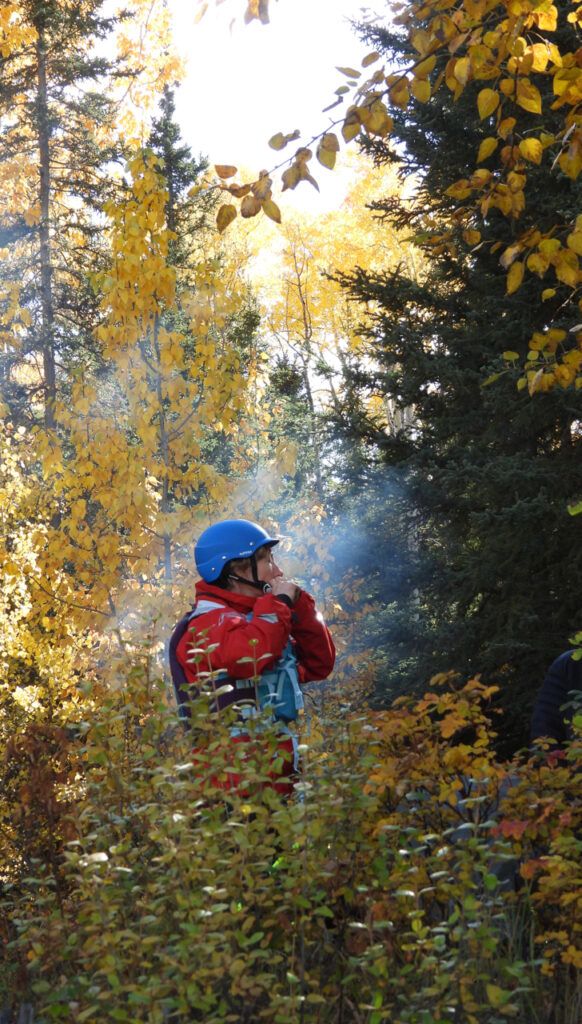 The West Chilcotin SAR boat on Tatla Lake.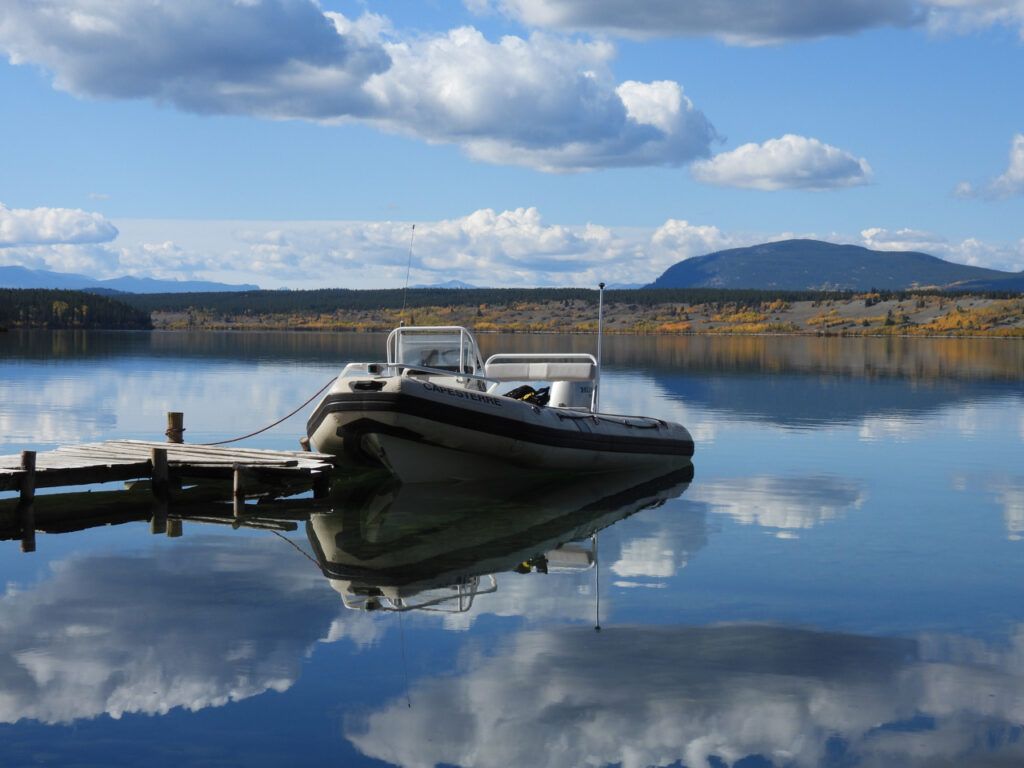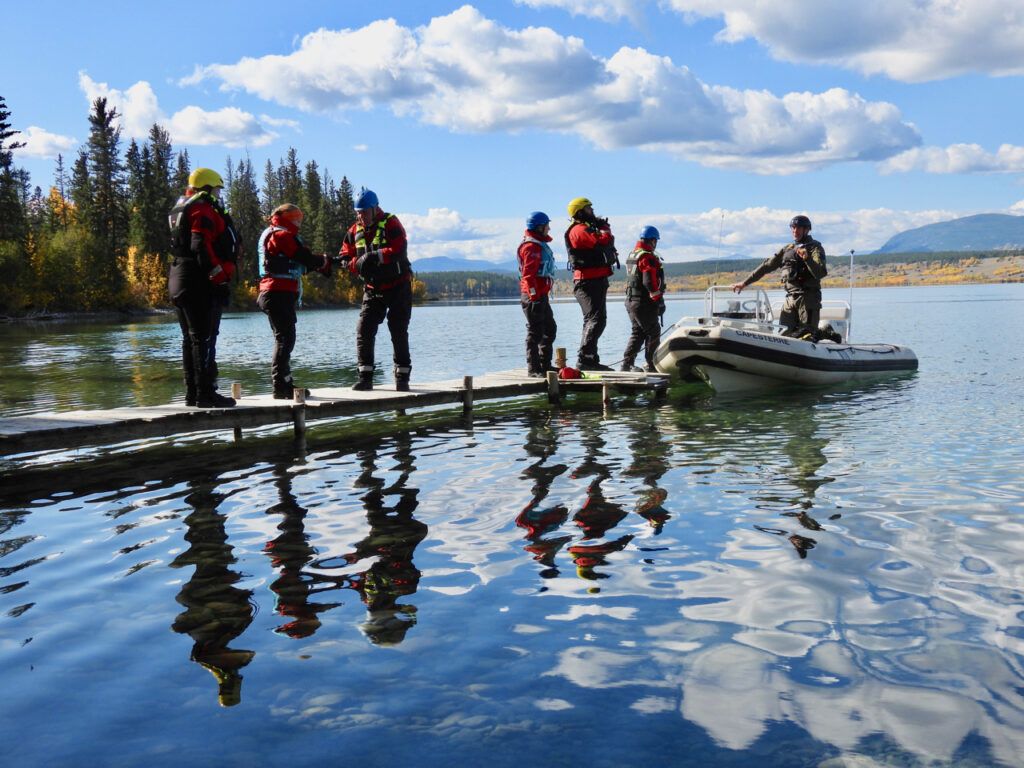 People learned how to jump off safely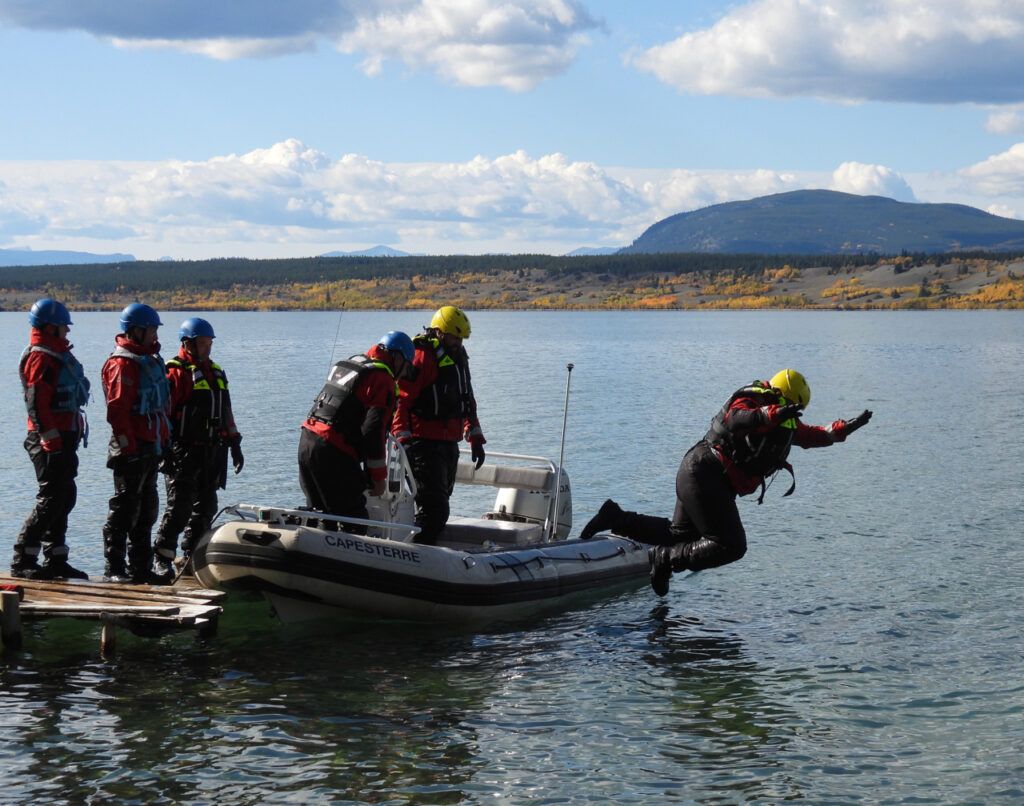 And rescue people in various ways both responsive and unresponsive.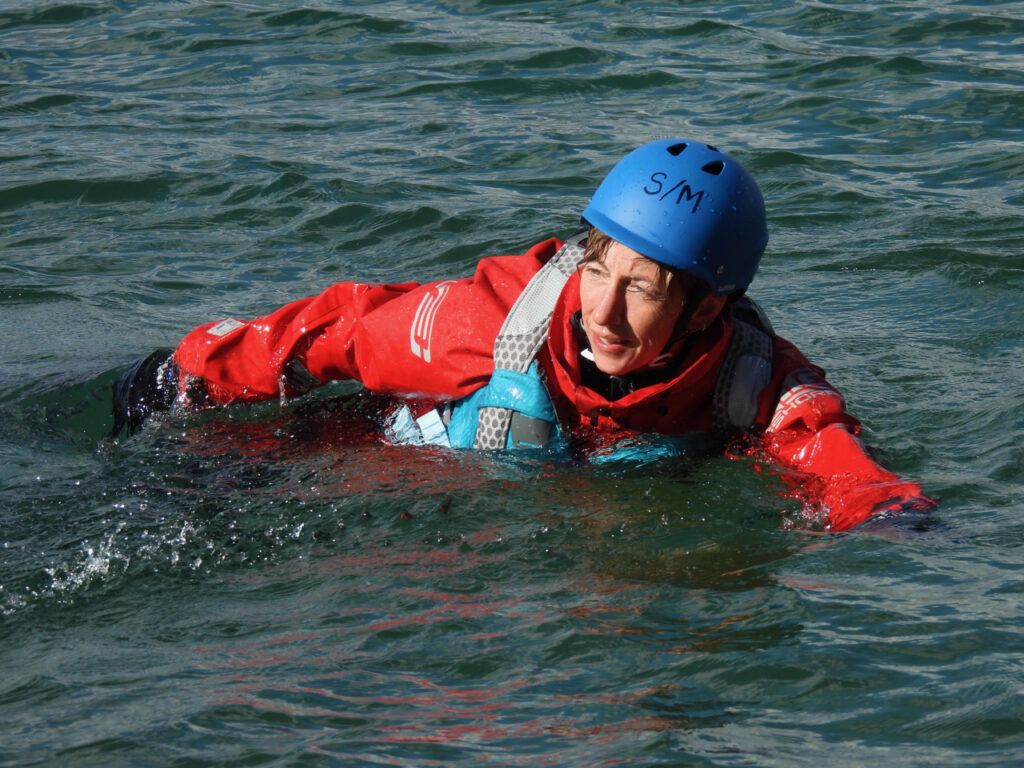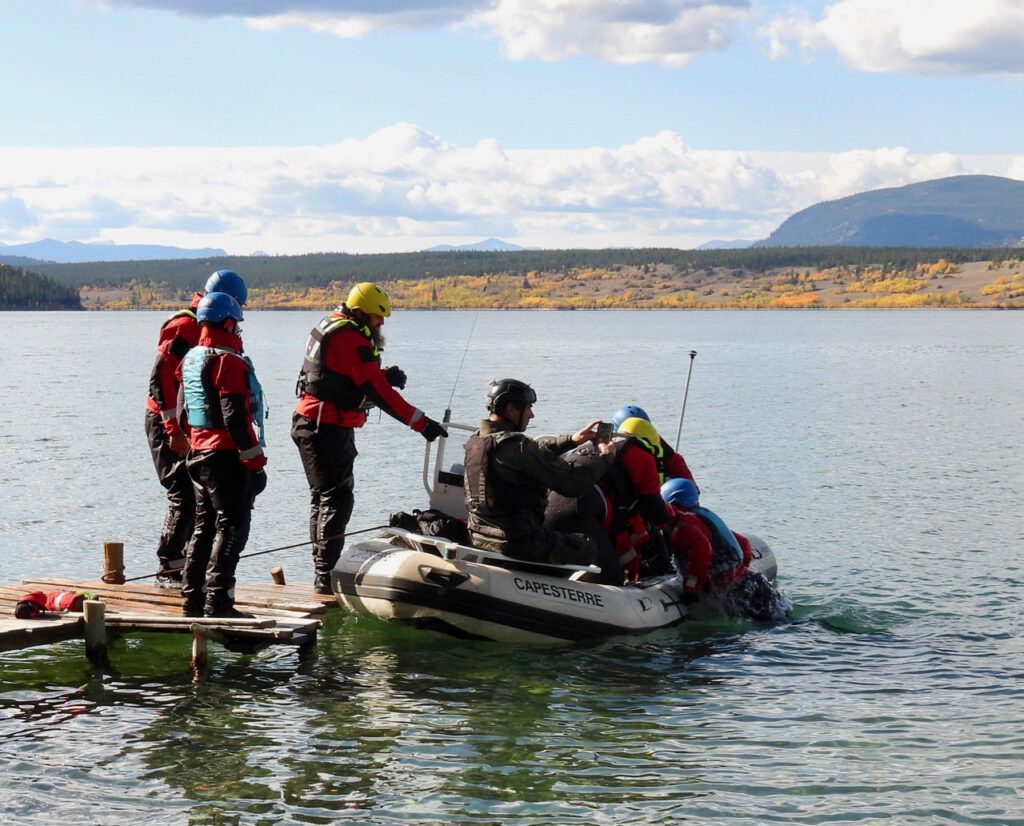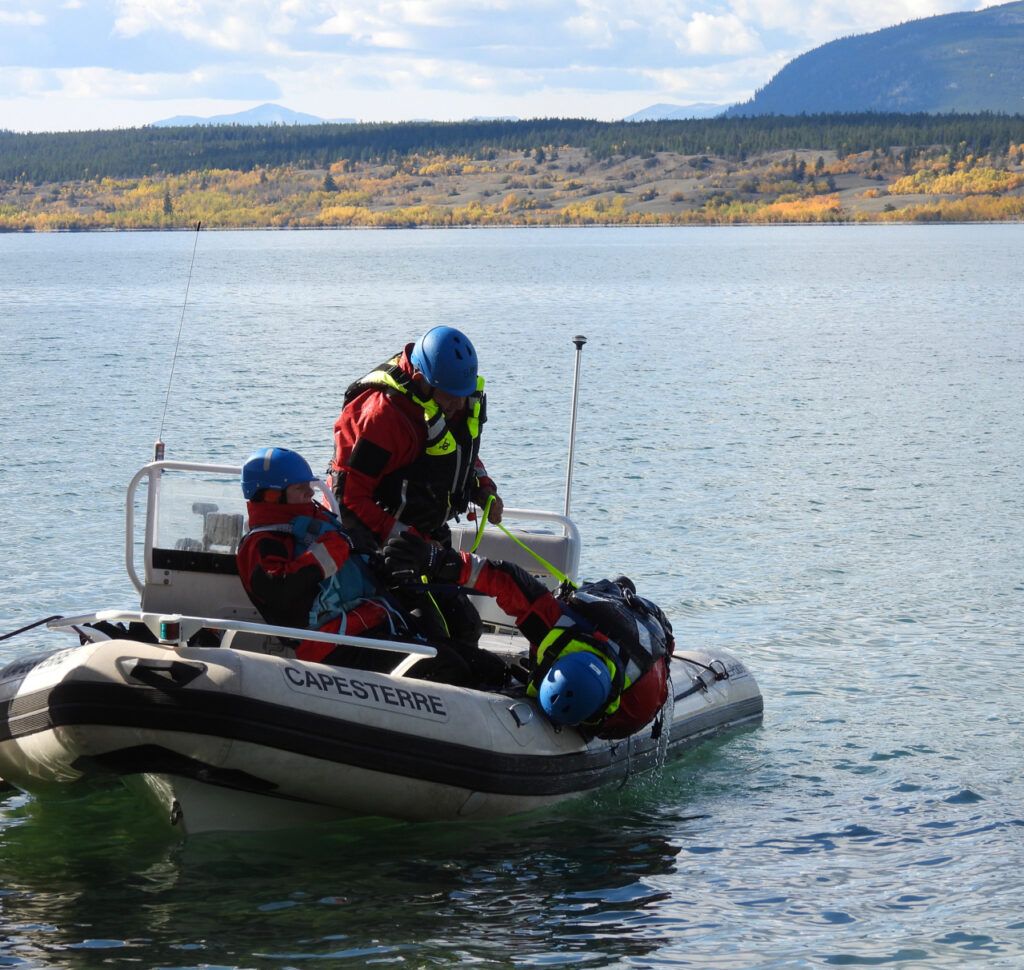 Now follows a selection of the fading year.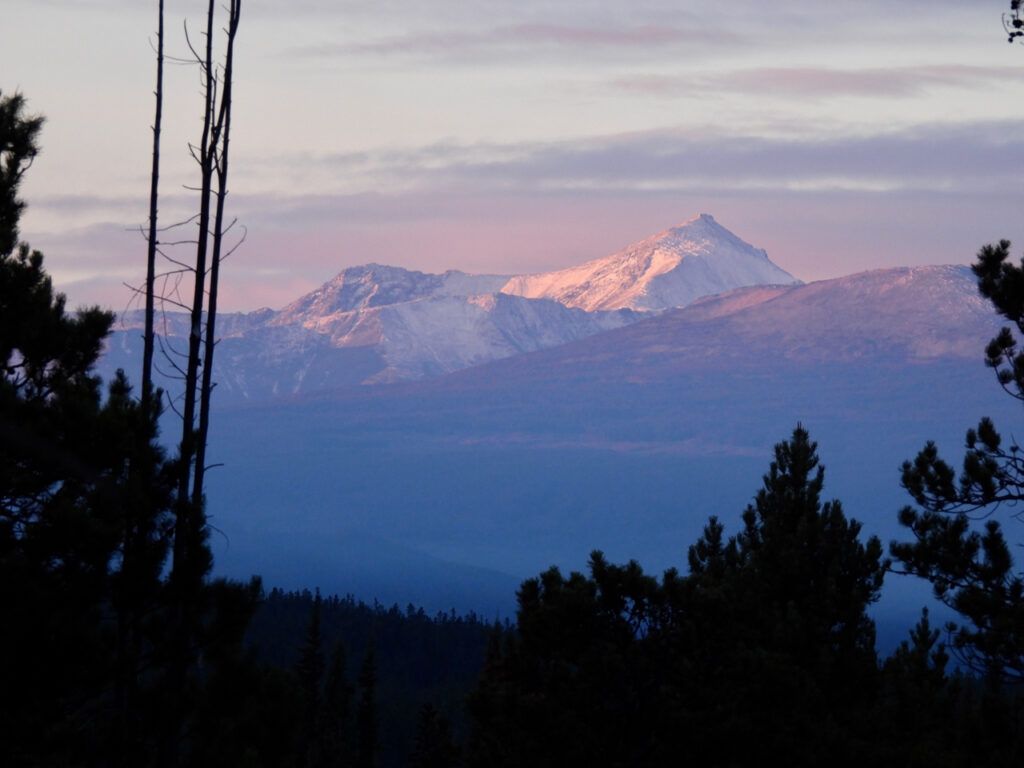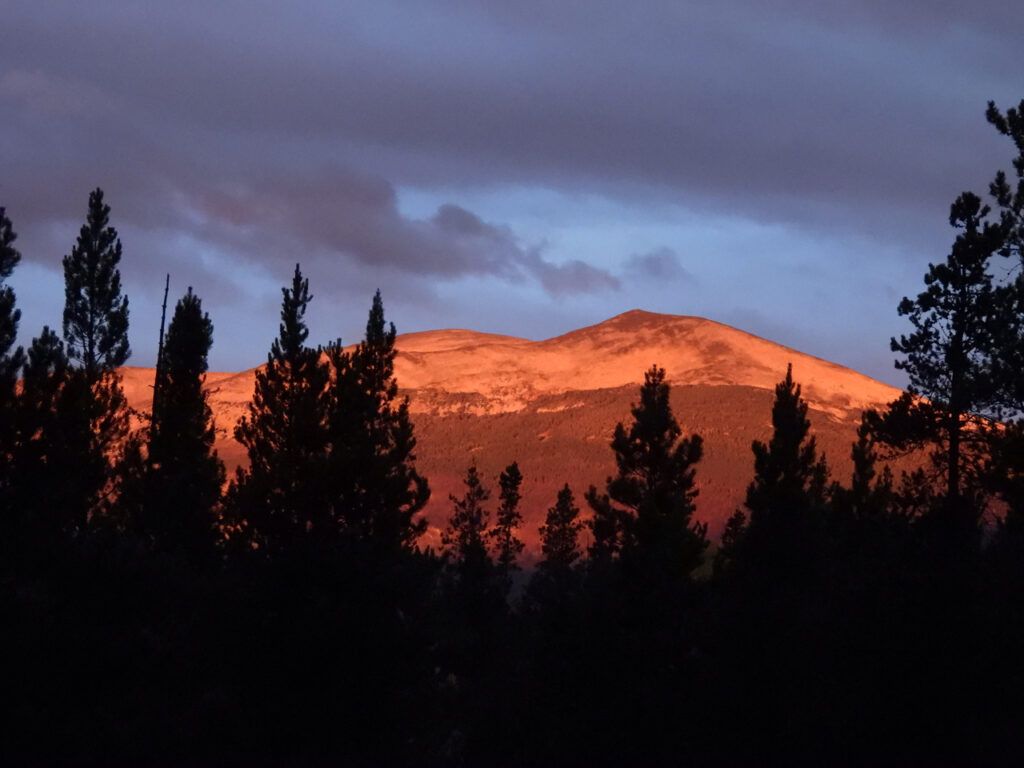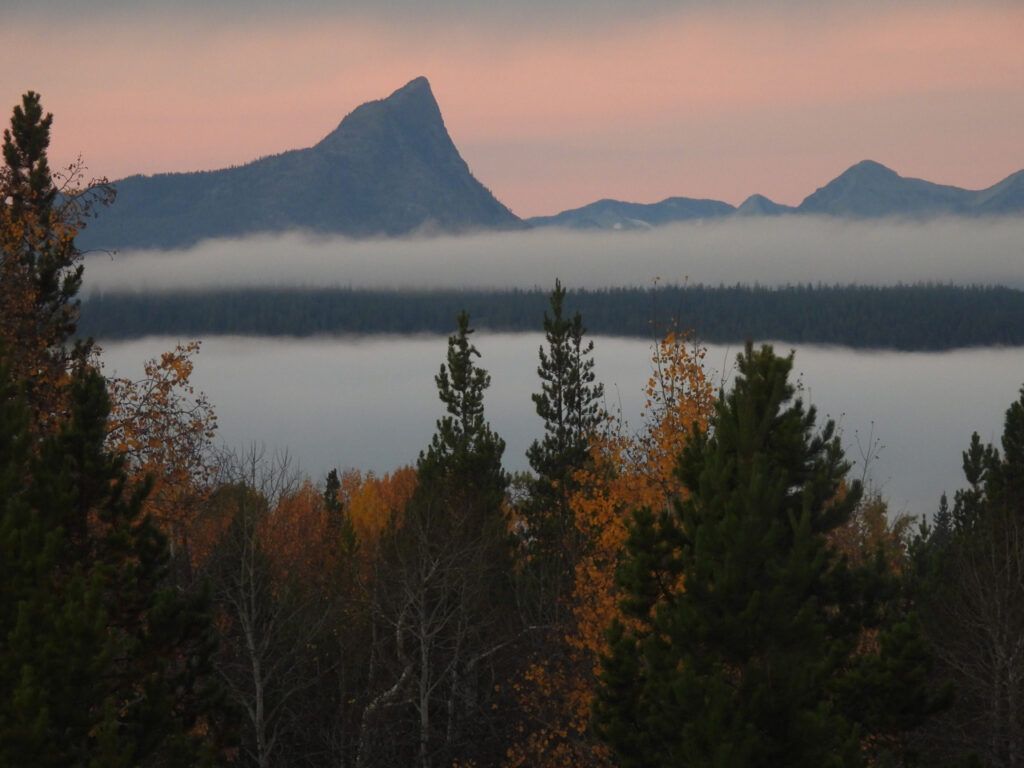 Thick fog doesn't often happen here although it hovers over open water. It was only after I put the following photo on the computer that I noticed a muskrat, perfectly placed, swimming by.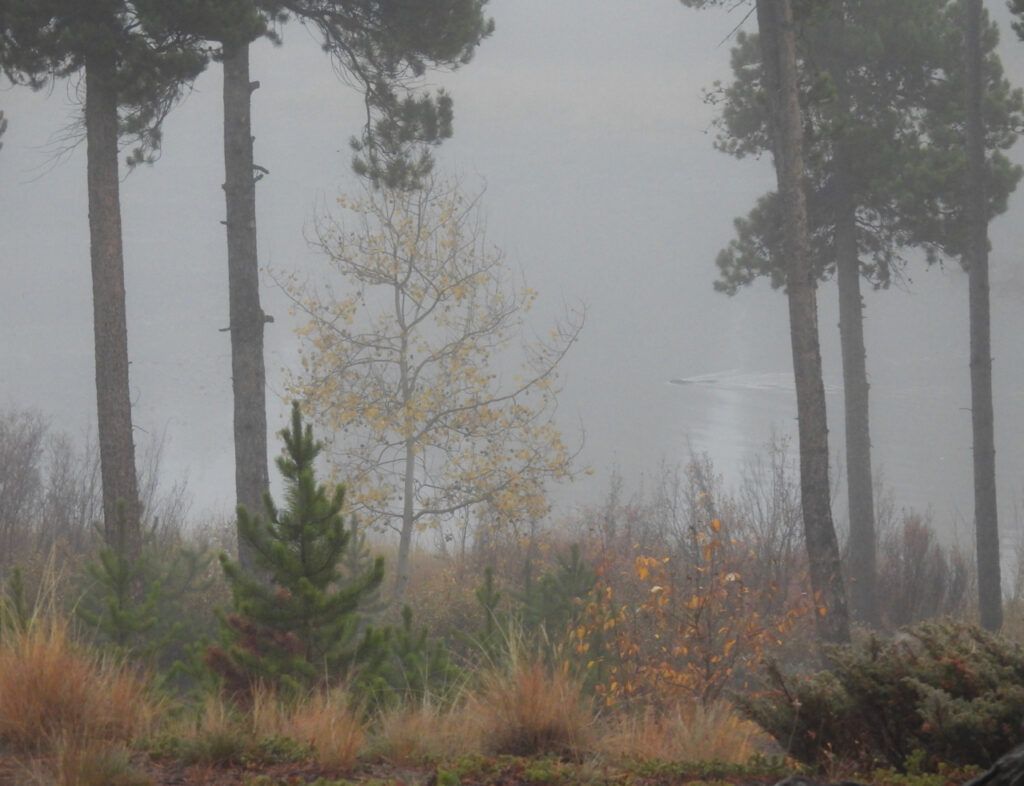 The equinox is past and the sun rises further south.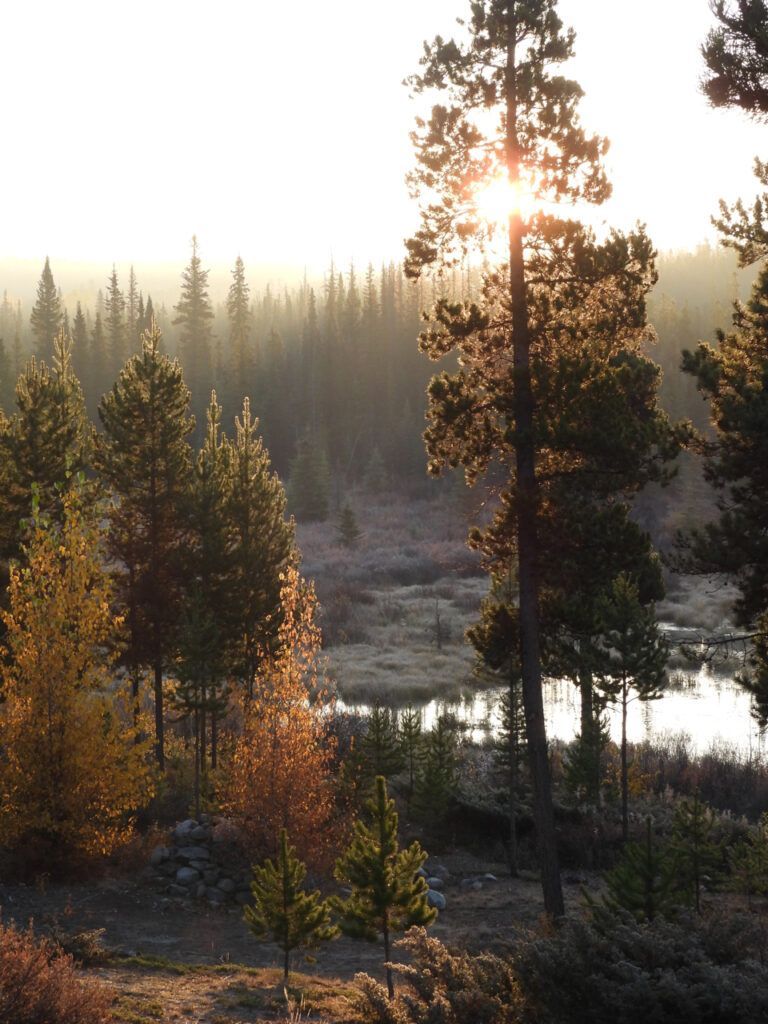 The last day this aspen had leaves. A wind blew them all off that afternoon.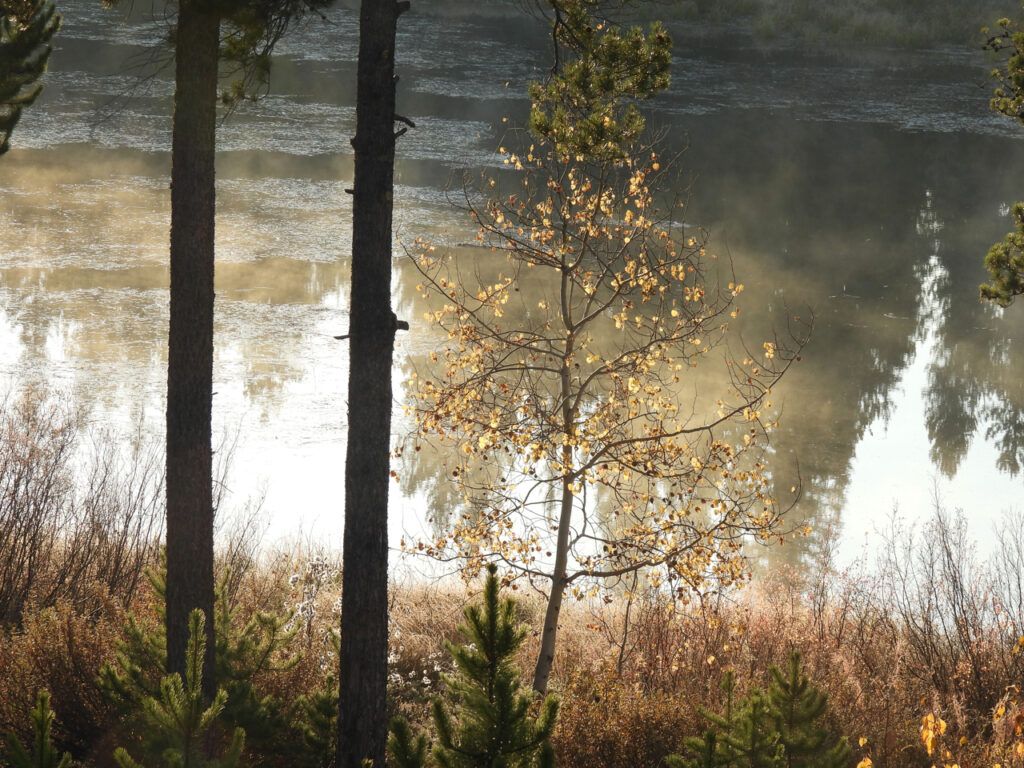 This morning's sunrise.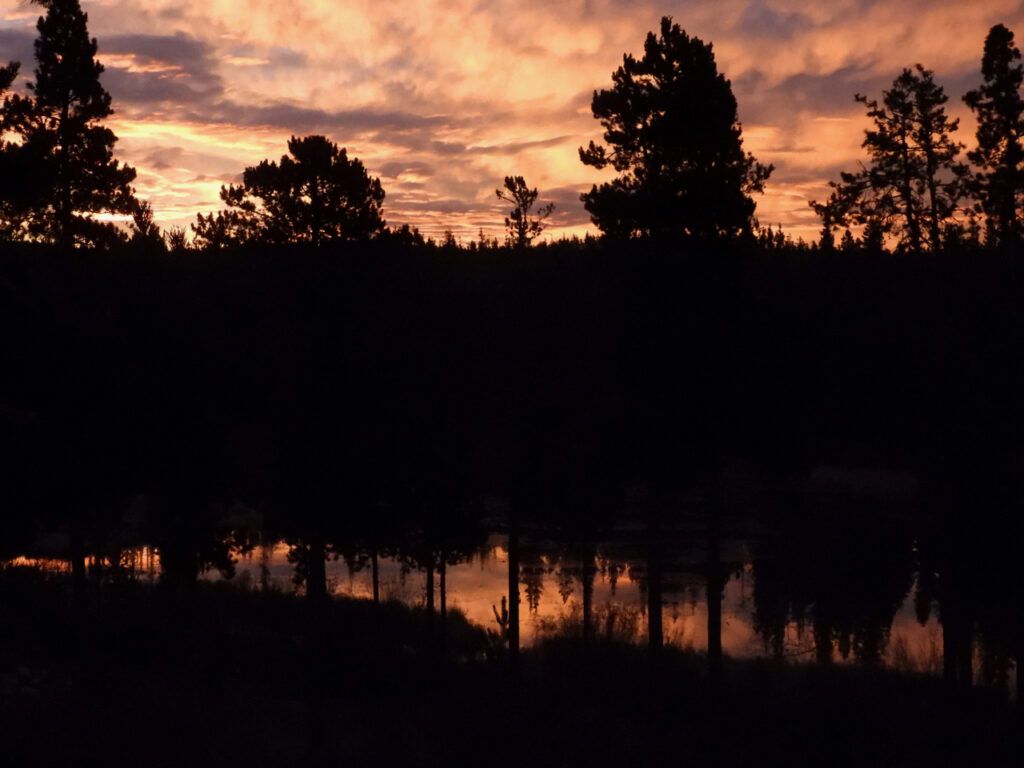 The sun poked through a gap in the clouds, but briefly. It lit Perkins Peak still hazy with smoke.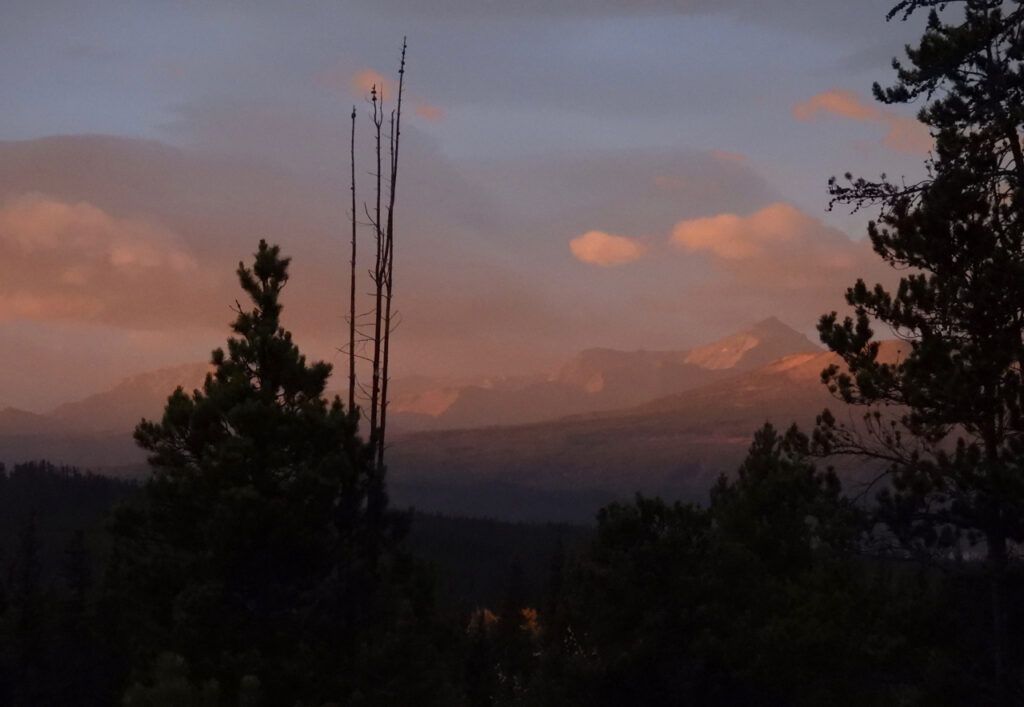 And gave a last burst of light before a solid grey day.