Anyone who has read Harry: A Wilderness Dog Saga, will be familiar with Badger.
He came to me in 2008.  He was already three years old and had been 8 months in the SPCA because he growled at men.  He'd been beaten by men in baseball caps.  When he was with me, he soon forgot to do that and was perfectly calm with everyone.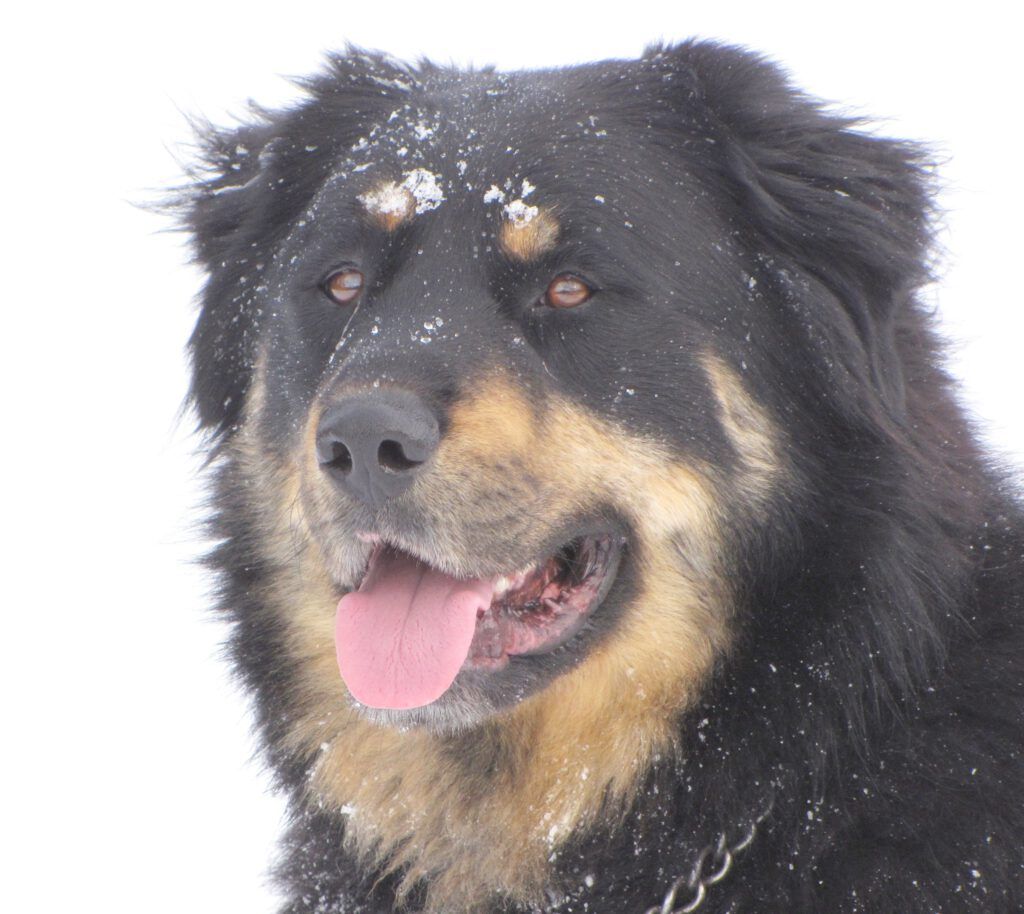 Harry came a year or so afterwards.  He replaced Nahanni, with whom Badger fought constantly.  I was relieved to see that Badger and Harry were instant best buddies.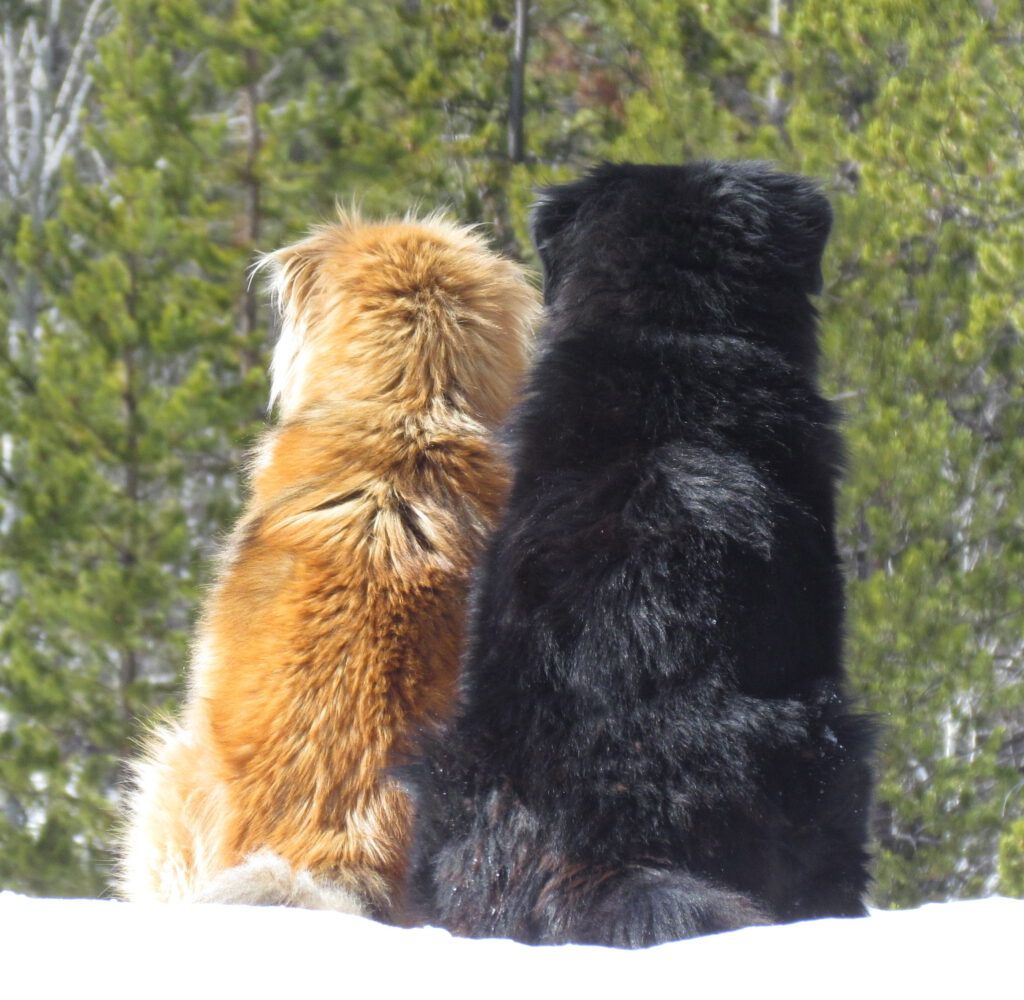 Badger always loved the snow.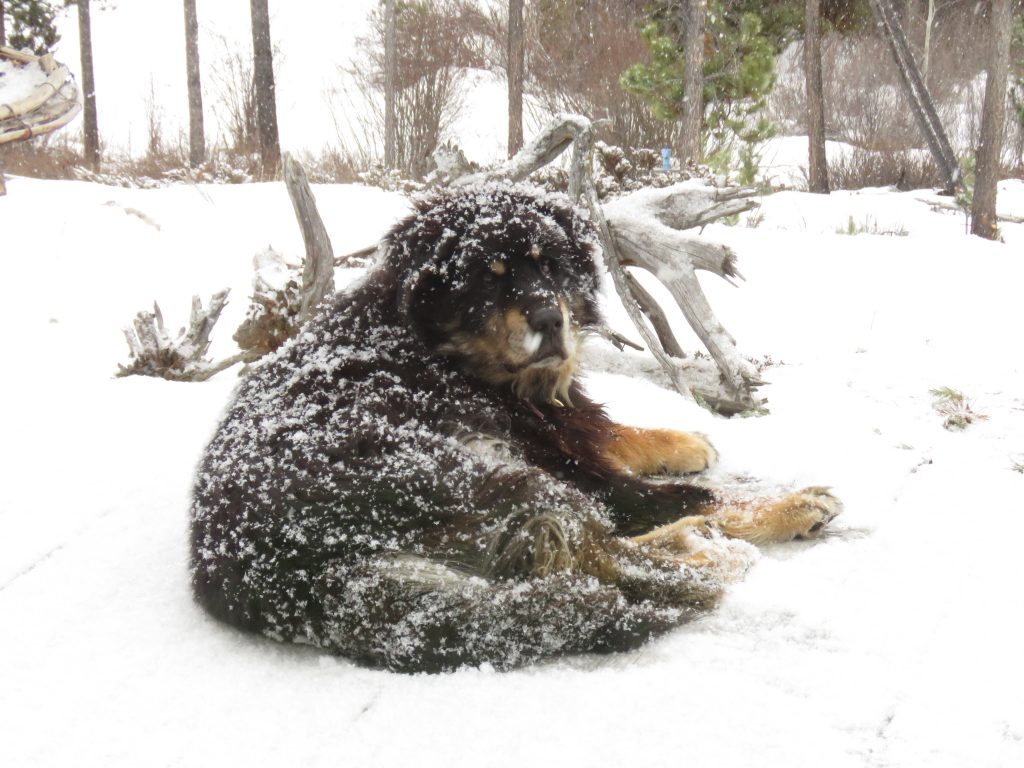 Even on a cool summer day high in the mountains he preferred it.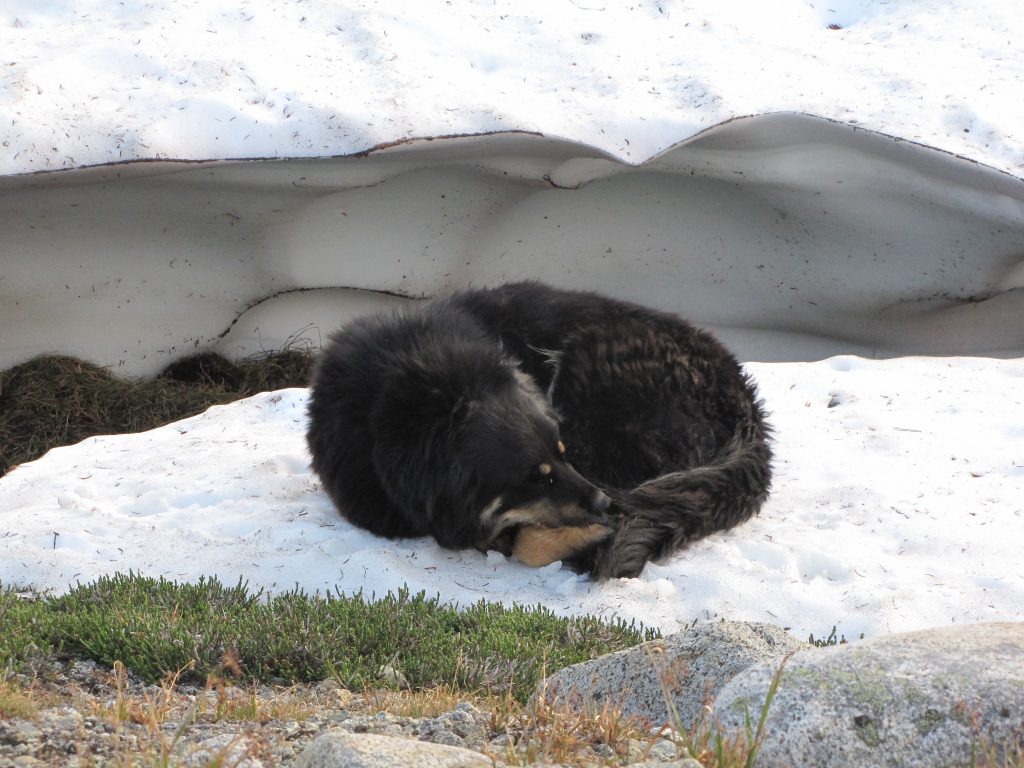 Like all my dogs, he learned to pack.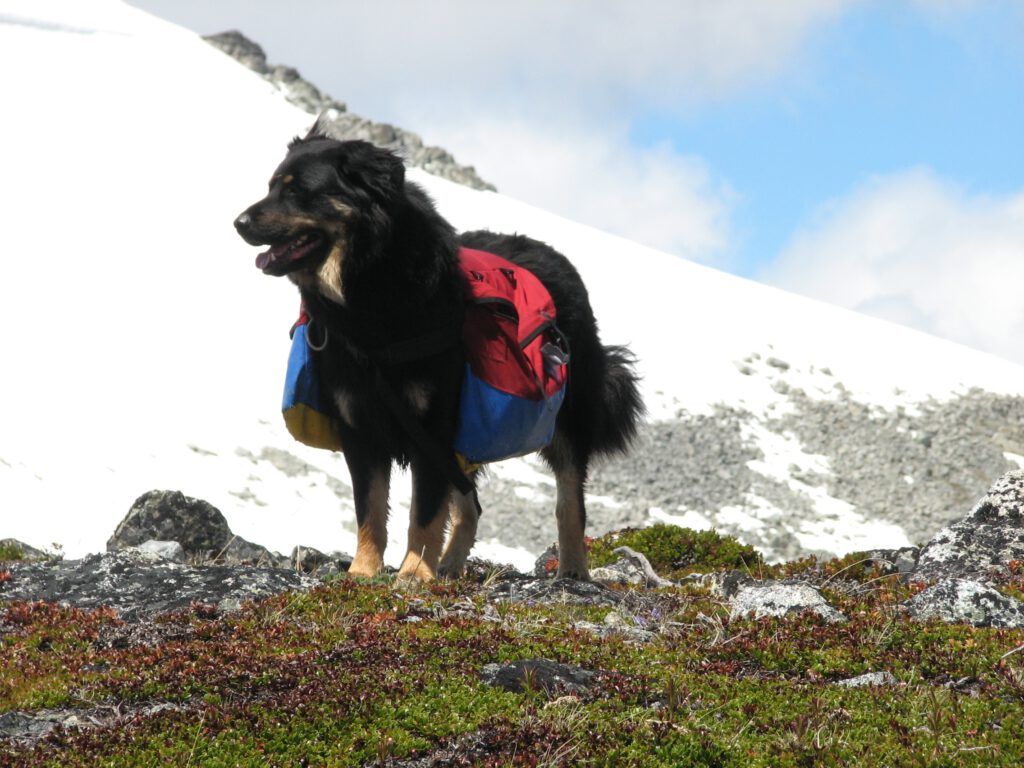 I could never, however, stop him swimming with his packs on.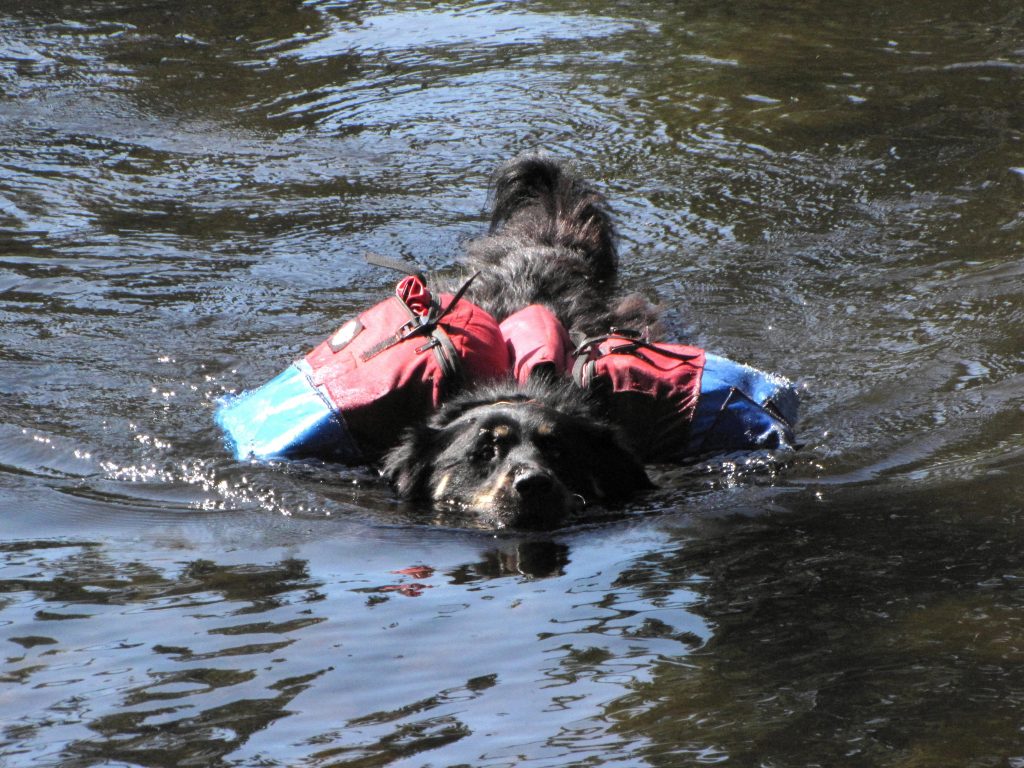 Here he is in the flowers (with a deerfly on his nose)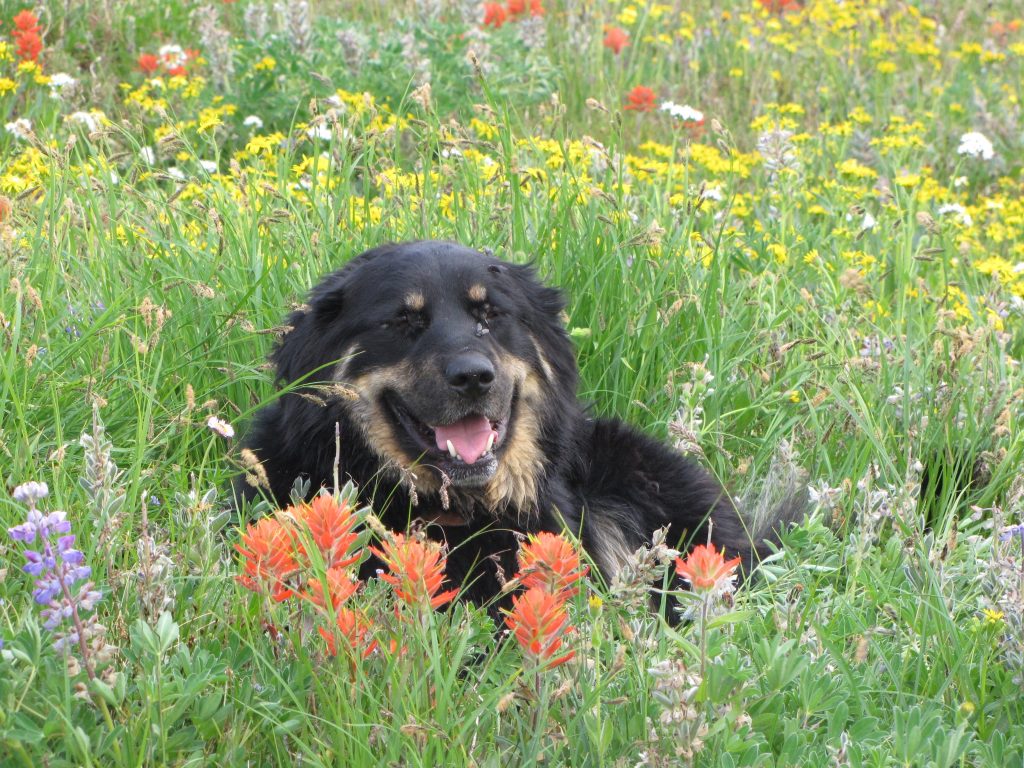 And dozing in the canoe after a long packing trip.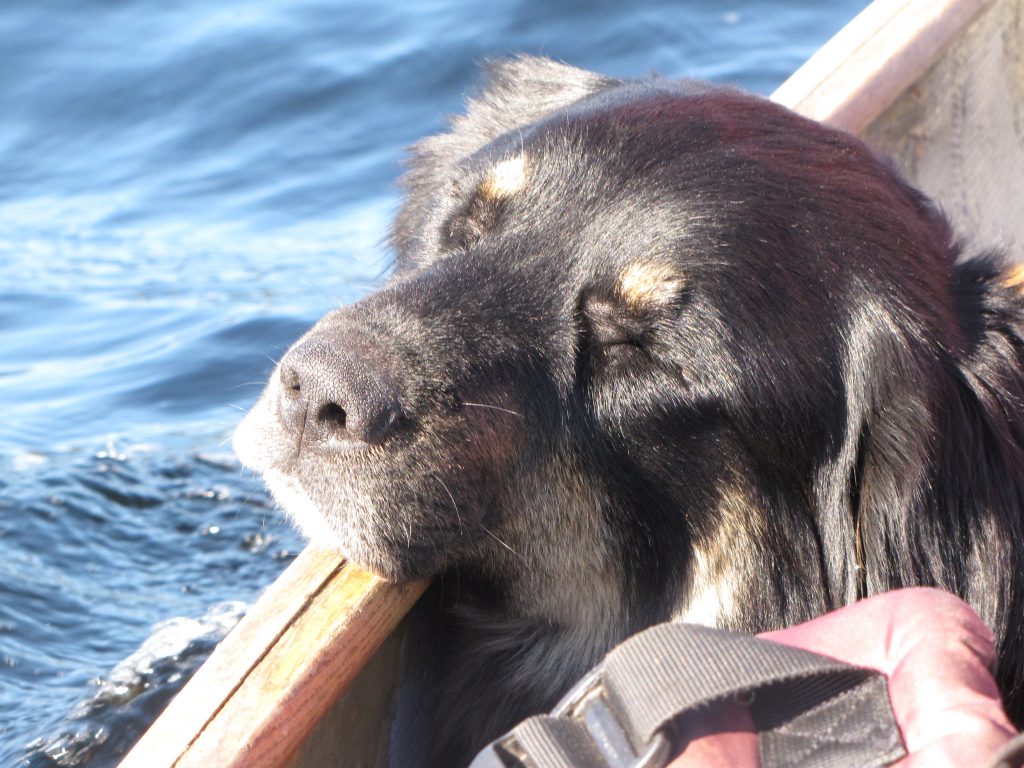 His last packing trip.  Which was also my last one, at Nuk Tessli.  (His packs have been repaired considerably since his first time out!)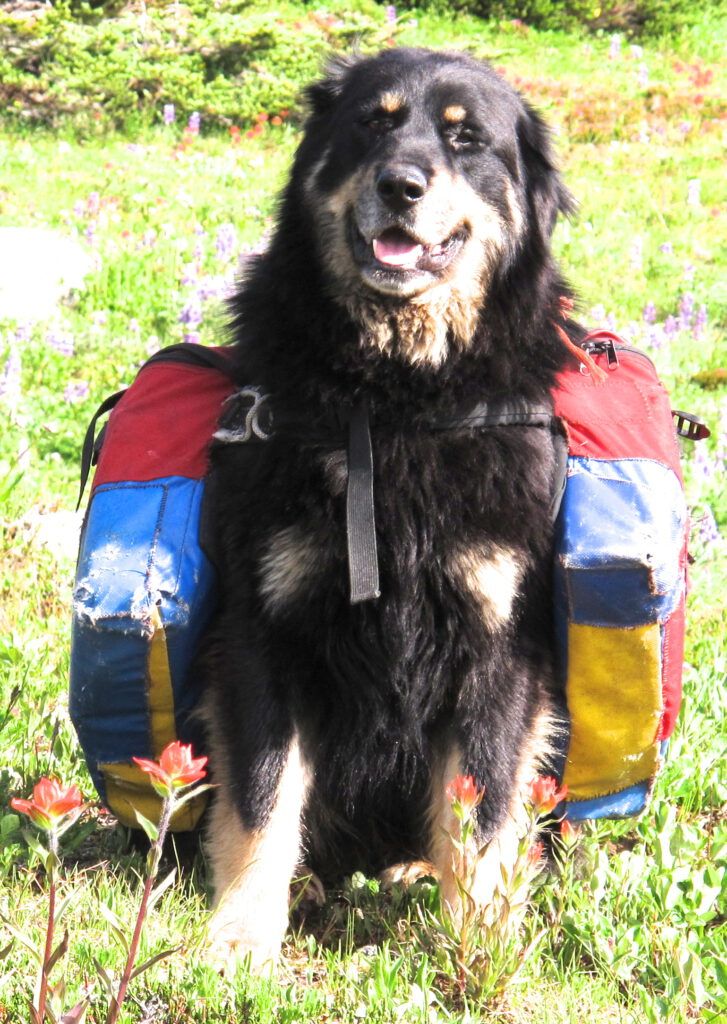 Now we had moved to Ginty Creek, and he had the packrat palace to entertain him.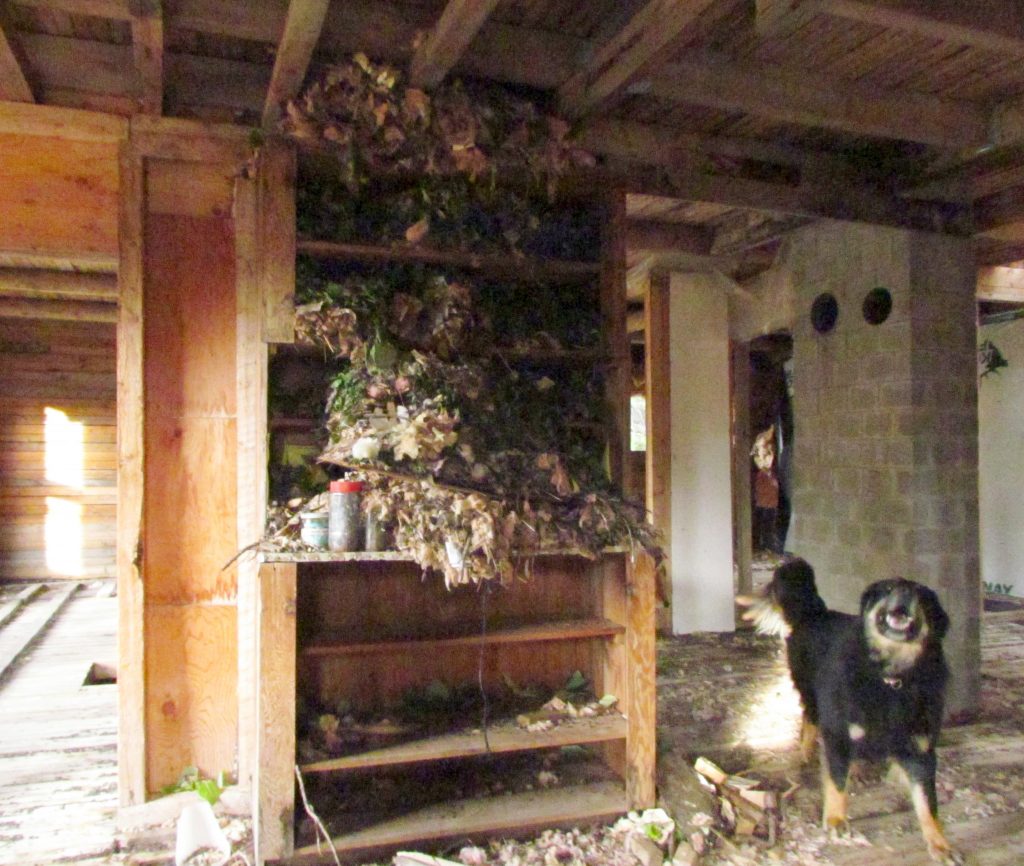 As he grew older, his coat became difficult to manage.  So I started taking him to the groomer and getting him shaved.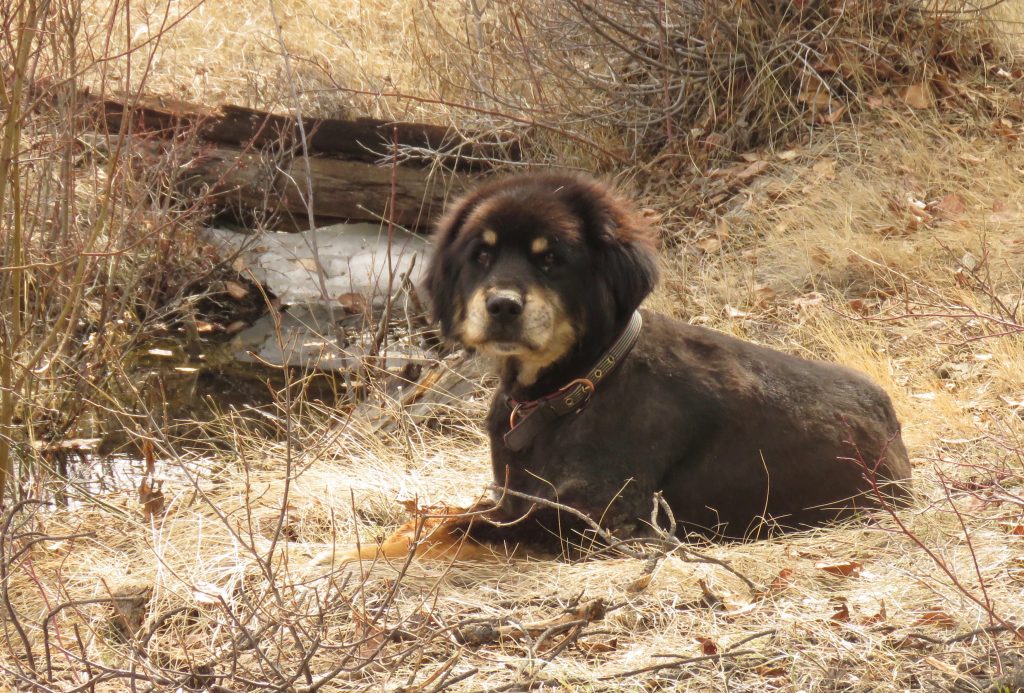 When we came home he would instantly roll in the dust.  He even managed to look guilty afterward.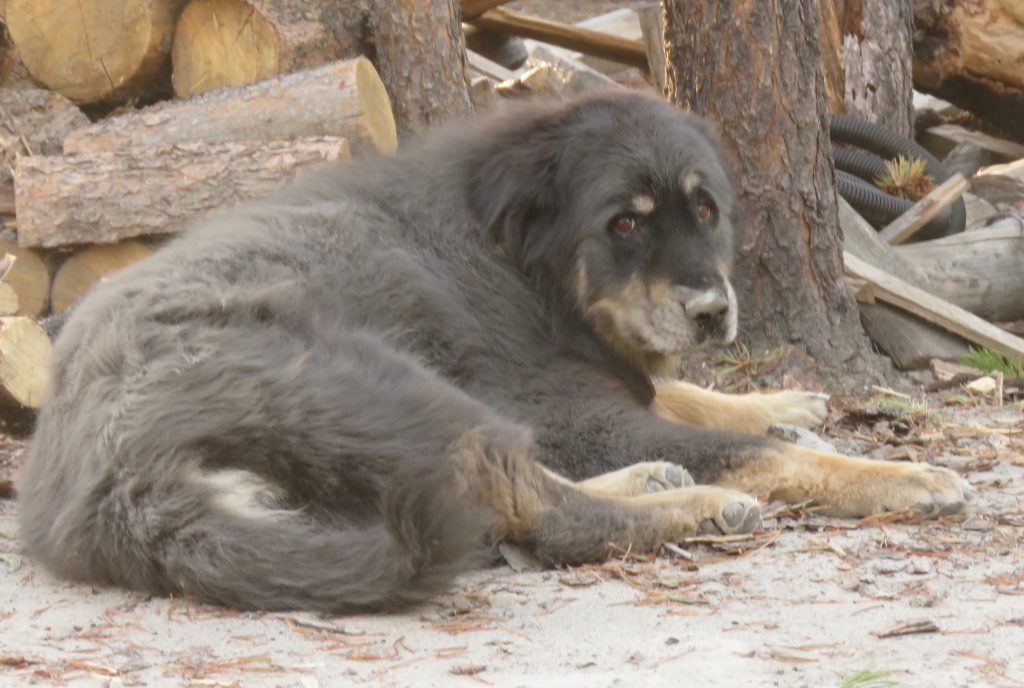 In the fall of 2017, I took both him and Harry to the groomers so they would look all pretty for Harry's book tour.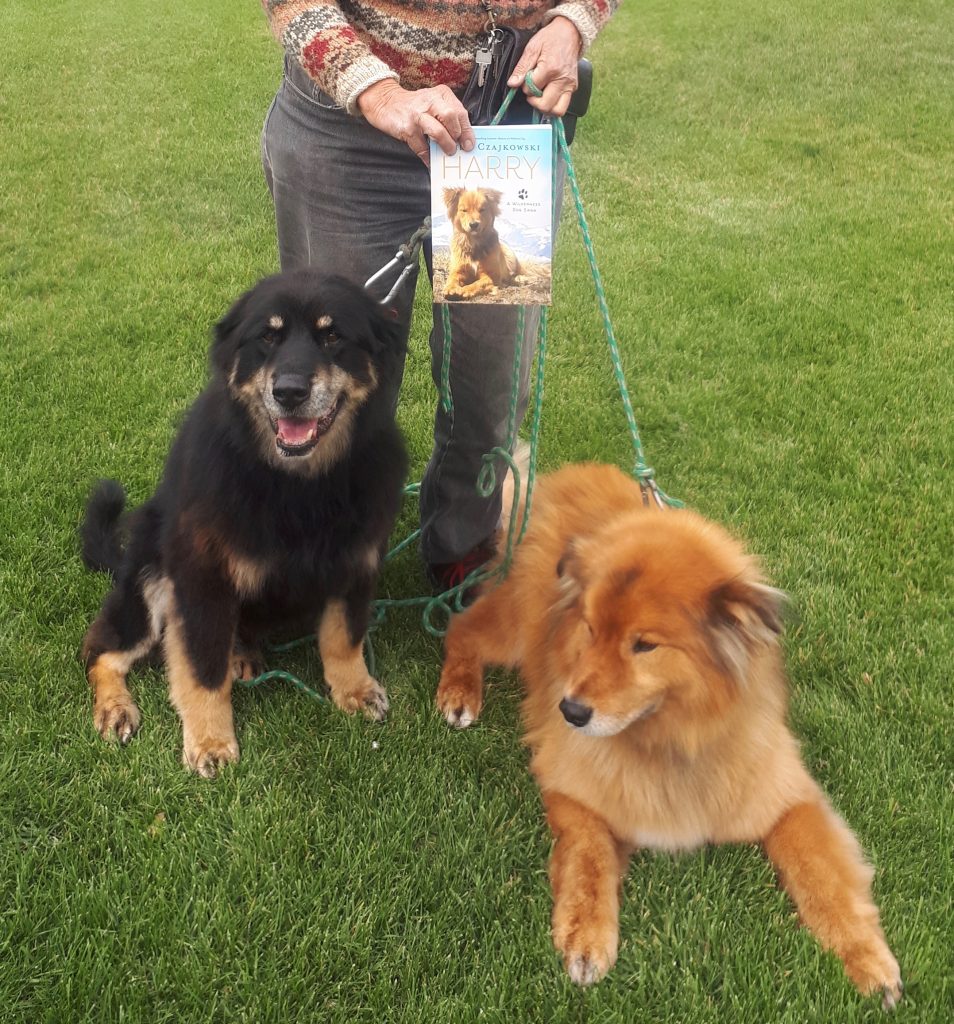 They both loved the attention and behaved beautifully in the slide shows and the stores.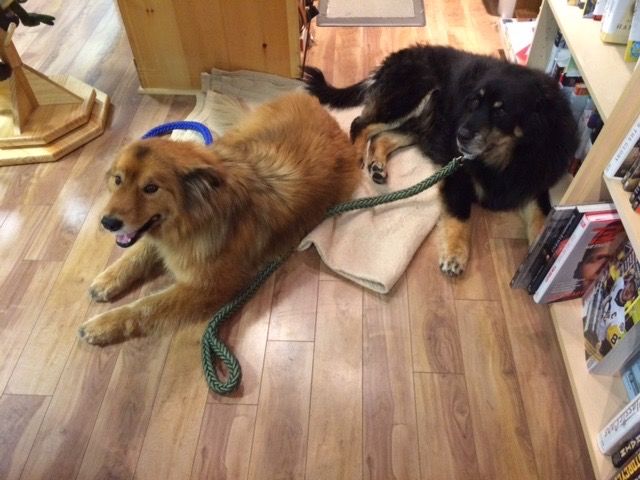 Harry had been lame for years and kept hobbling along, but now he could no longer do the bigger hikes.  On this one, we are waiting for my volunteer to go home and fetch the truck to pick him up.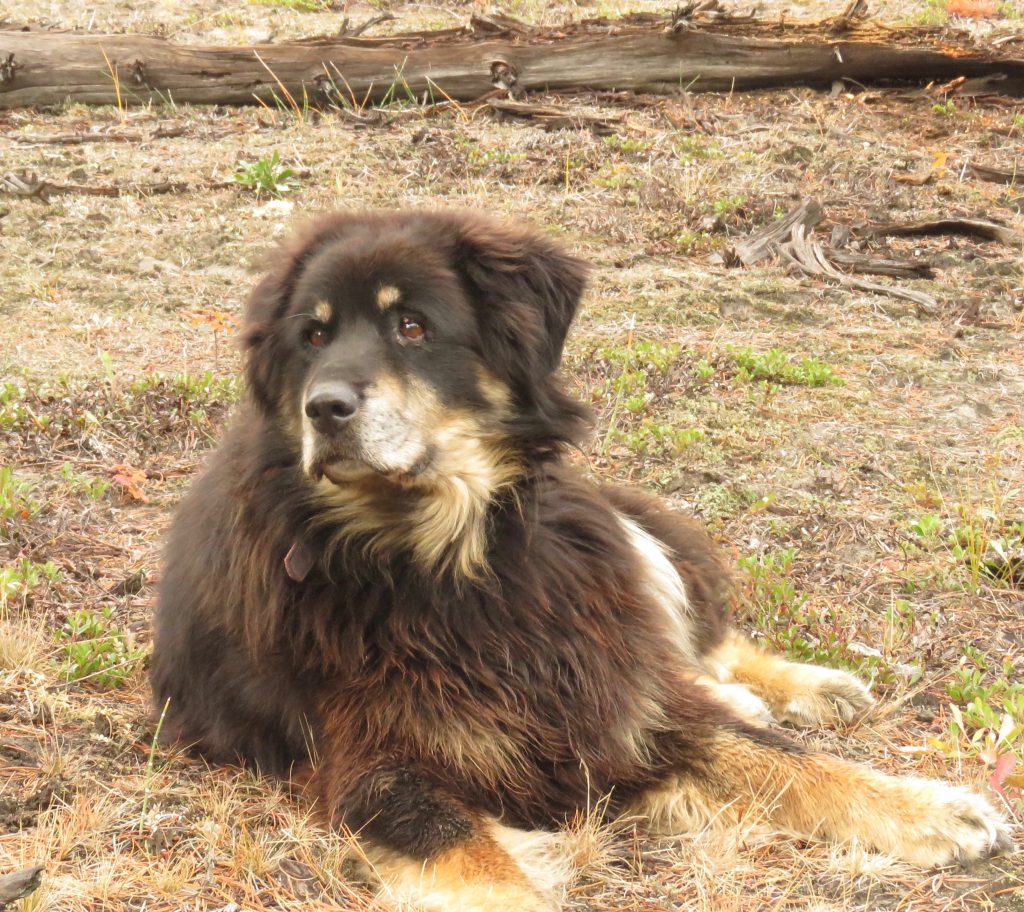 But although he couldn't walk far, he still managed to hobble over and wag his tail to greet me.  He also continued to eat like a horse.  But about two weeks ago, he suddenly slowed down a lot.  He still seemed calm, but he slept 99% of the time.  I will be going away soon on the book tour for Captured By Fire (see next post) and I couldn't expect my dog sitters to be responsible for him.  So I made the decision to take him to the vet in Williams Lake.  And so Badger had his last ride.  He was 14 years old.