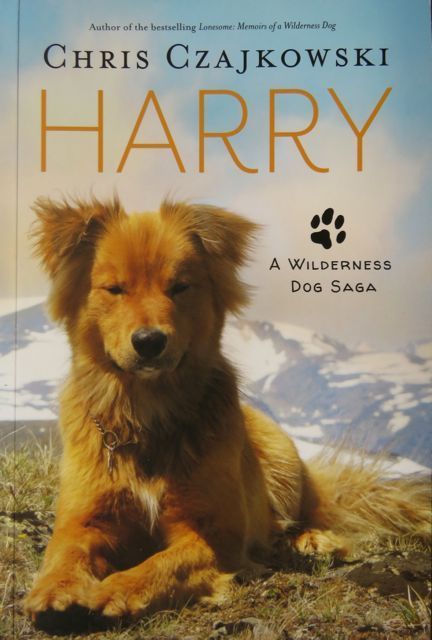 Harry is ready for mailing.  Now that the post office is functioning again, I have not only received a box of Harry: A Wilderness Dog Saga, but also am able to mail them out.  A few of you have already written to order them, and I'll reply to you with mailing prices, probably tomorrow.
For those who wish to know the process, these are the steps.
 First I need your postal mailing address so I can work out the cost of mailing.  This will vary from about $10 to $18 CAD depending on where you are.  The book itself sells for $22.95 CAD
Payment can be made by Interac (I have given up on Paypal – too much spam) or via cheque.  (a)  For Interac, you go into your online banking account, select Interac payment, and inform me by the email address used on the contact page.  (b) to send me a cheque, use the address: Box 18, Kleena Kleene, BC, V0L 1R0
Please note that I will be leaving for Harry's book tour at the end of September and won't be home until early November.  It will be awkward to mail books while travelling as I need a printer and would have to configure my laptop to everyone else's printers.