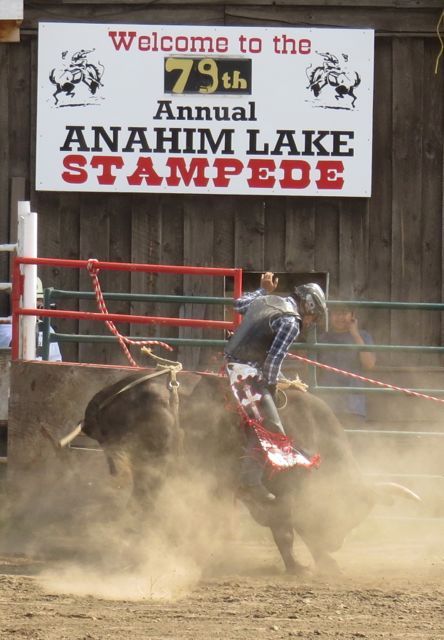 The 2015 Anahim Lake Stampede parade was led by RCMP officers in full dress uniform.  But where are their horses???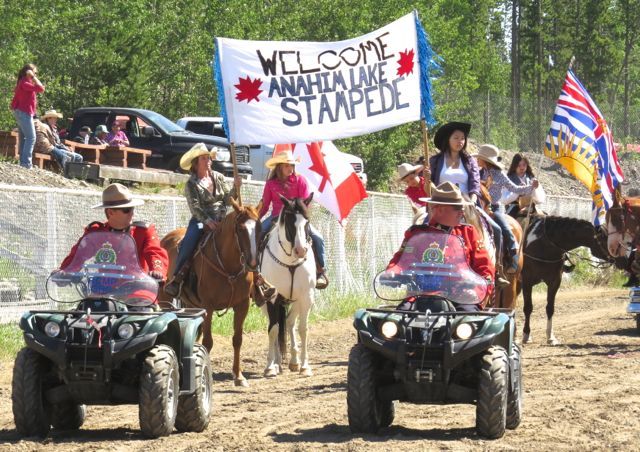 Getting ready for the first event.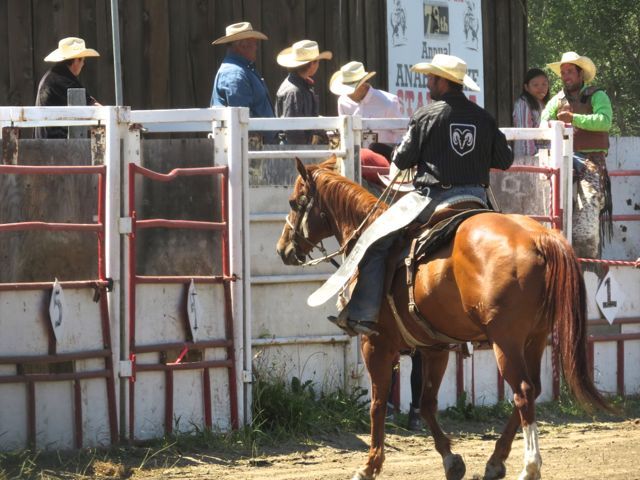 The clown who will distract an irate animal when nedessary.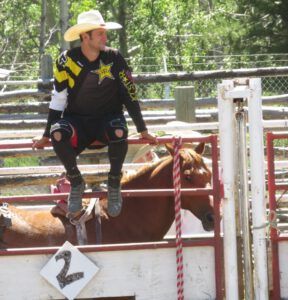 The saddle bronc competition.  This guy had a good ride.  They get points for keeping one hand in the air, and for having their spurs on the animal's neck.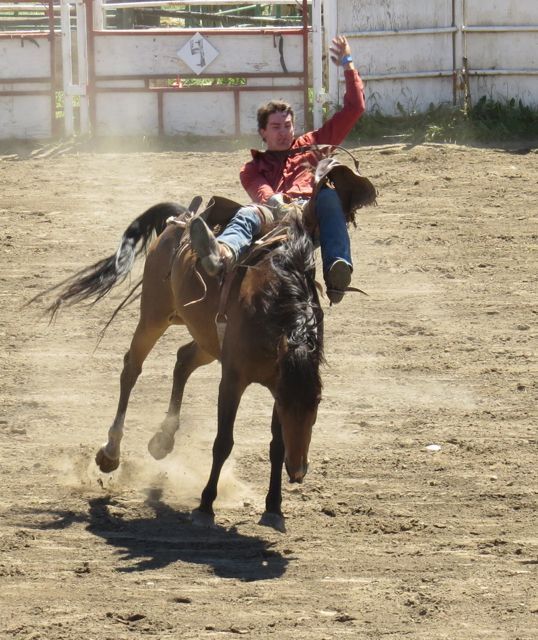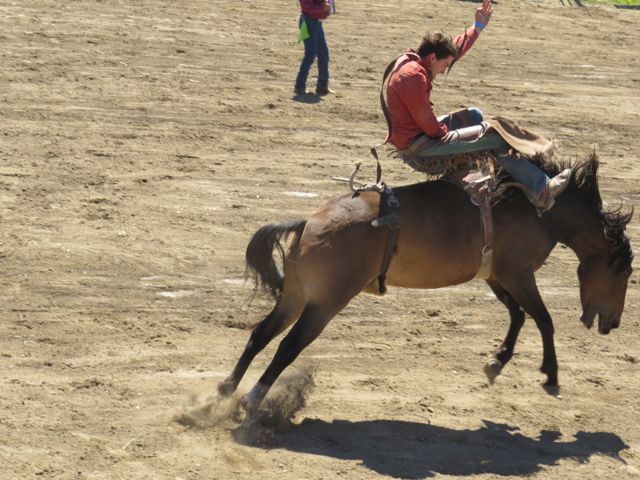 Problem is, even if you stay on for 10 seconds, the only way to get off is usually to fall!
The steer wrestling involved having to launch yourself off a galloping horse at a galloping steer, grab its horns, and fling it to the ground.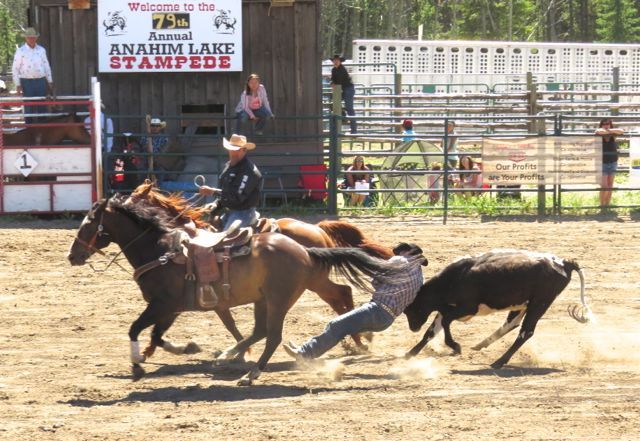 It was a little uncertain as to who was wrestling whom.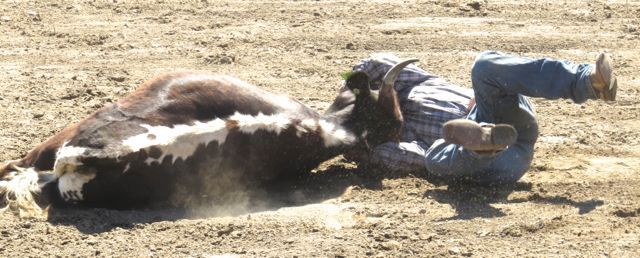 Now for the calf roping.  The man on the right is the father of 5 girls, one of his daughters is twirling the rope.  All the family live for horses.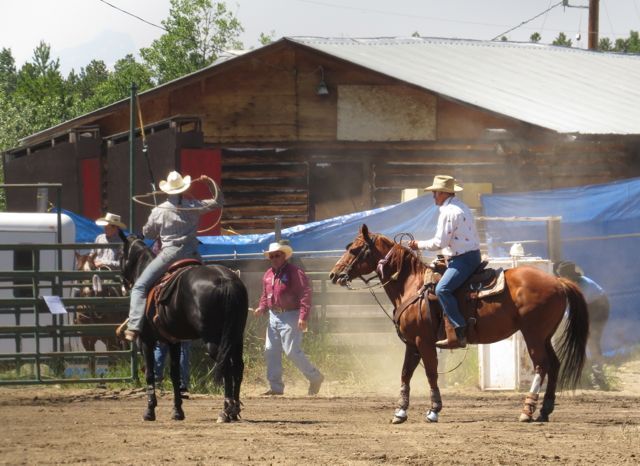 Out of the gate they come.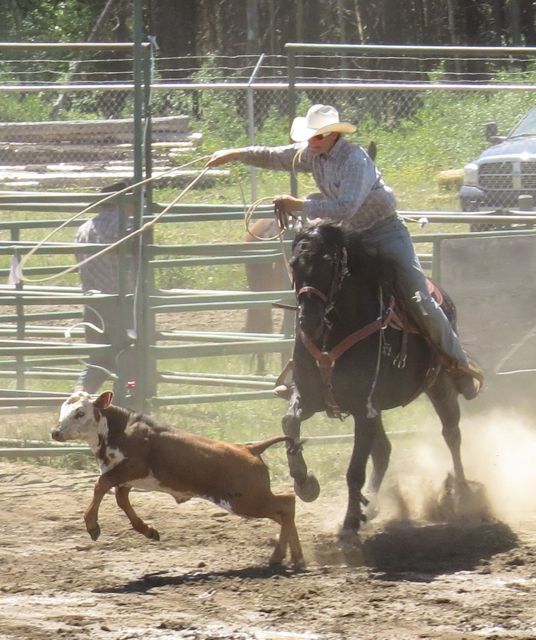 Got him!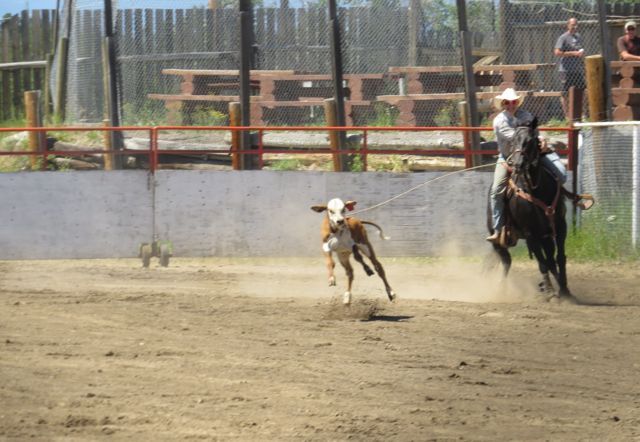 Now the horse must stand and pull back on the rope while the rider runs to secure the calf.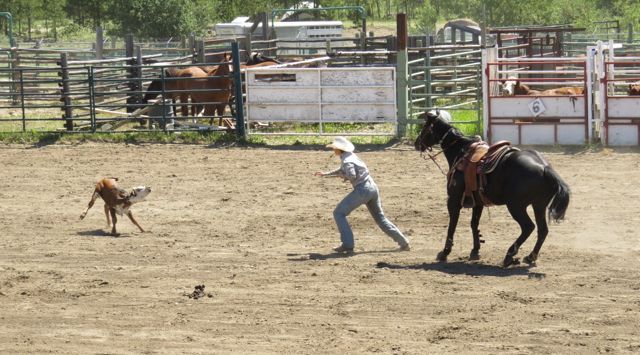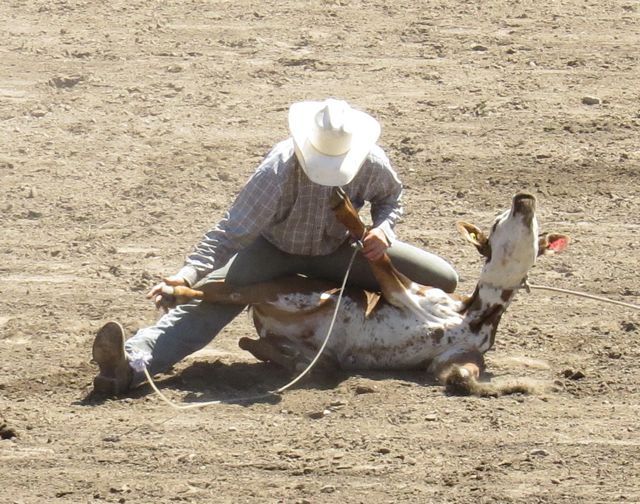 Another sister – using the same horse.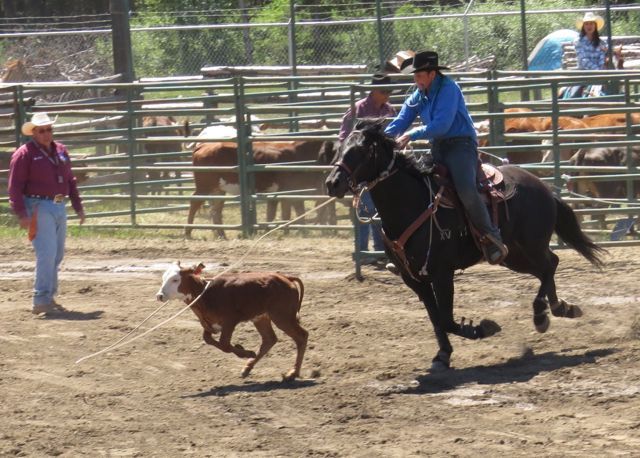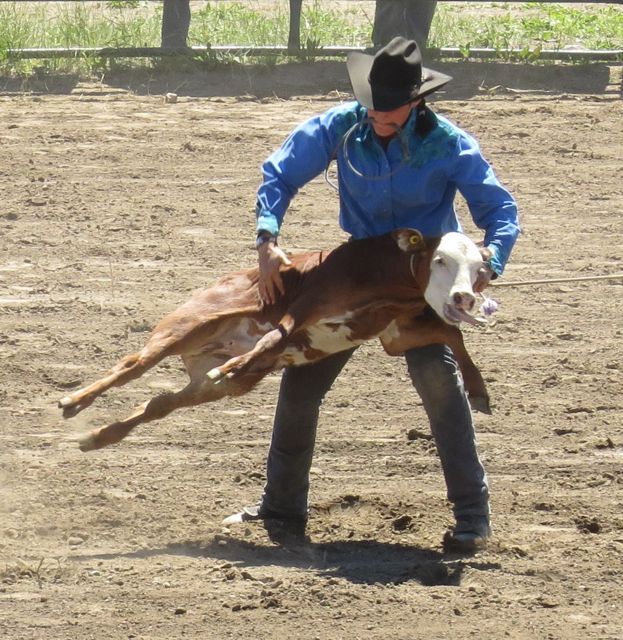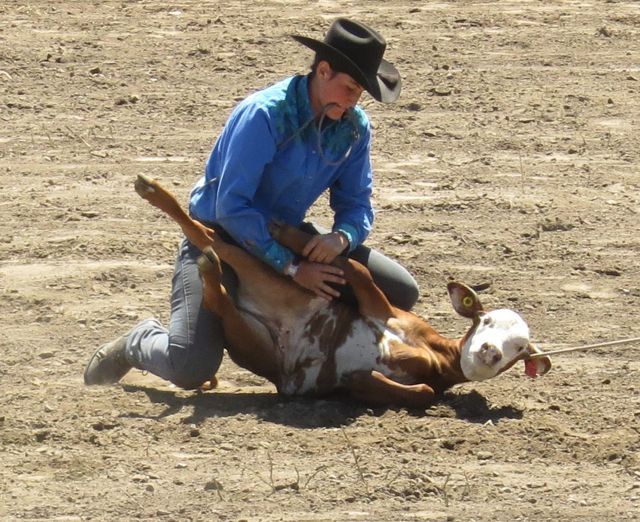 Another really hot day.  Not much shelter on the bleachers.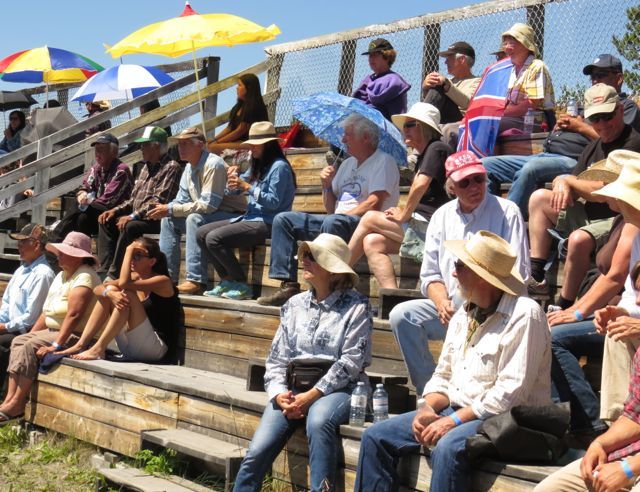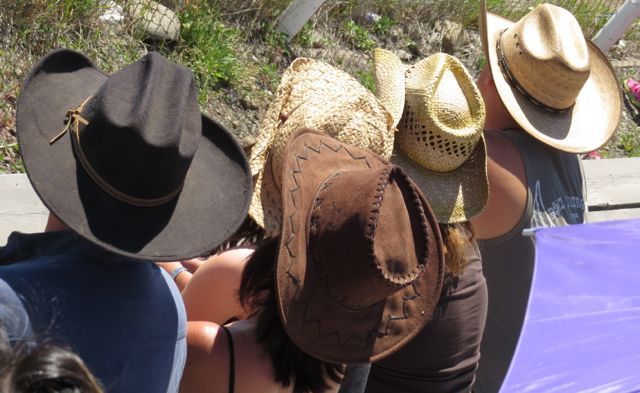 These kids were having a great time in the shade of their mum's umbrella.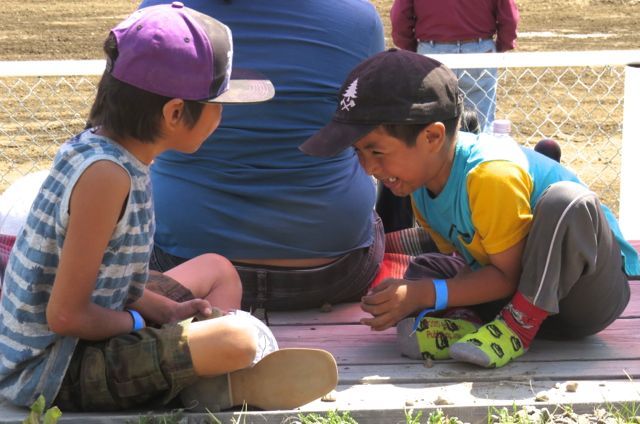 A more "traditional" sport for the women is the barrel racing (at which the horse-loving family did not compete!)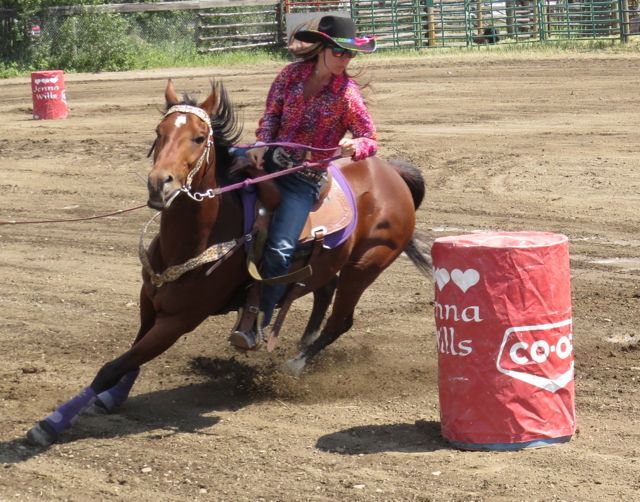 This little girl, whom I remember competing last year, is fearless.  She looks about 9.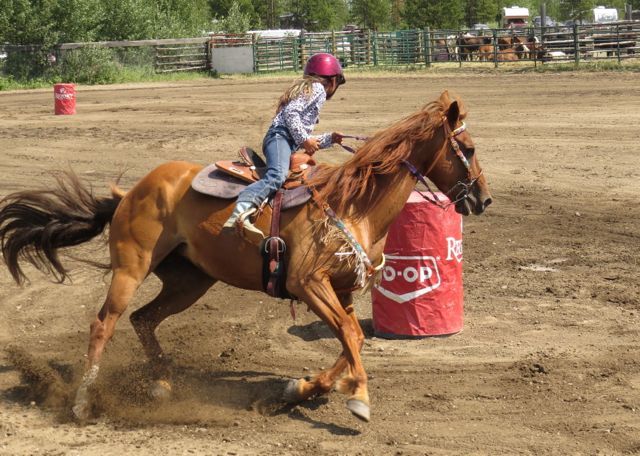 There were quite a number of entries for the cow riding.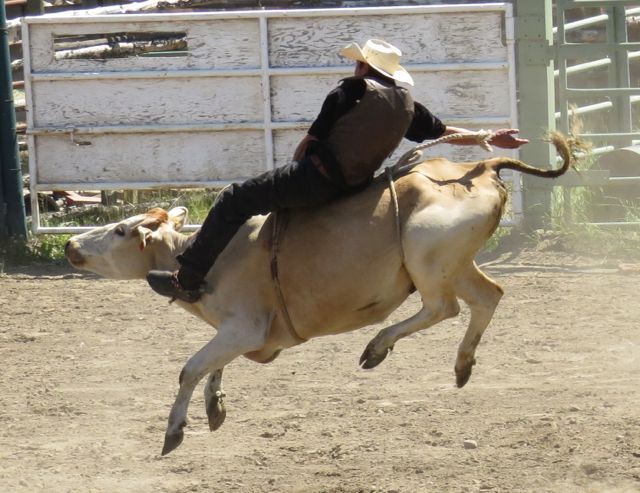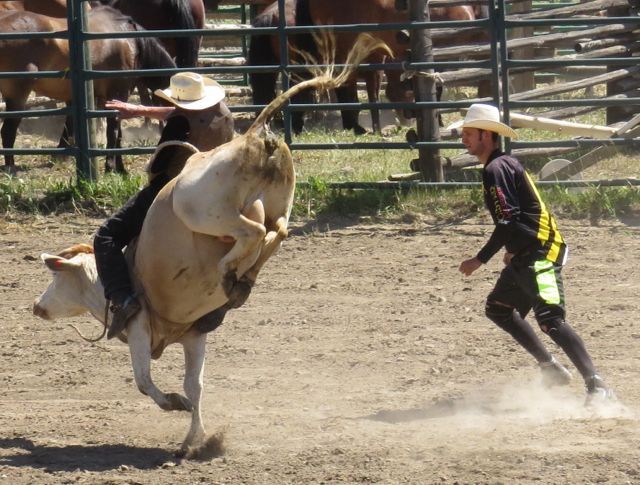 At the Precipice Cattle Drive Party, I met a volunteer, called Lucas, from Germany.  He and the rancher and market gardeners, plus all their volunteers, had come to the rodeo, and somehow poor Lucas was co-ersed into having a go.  He was given a helmet, cowboy boots, and a 10-second lesson as to what to do.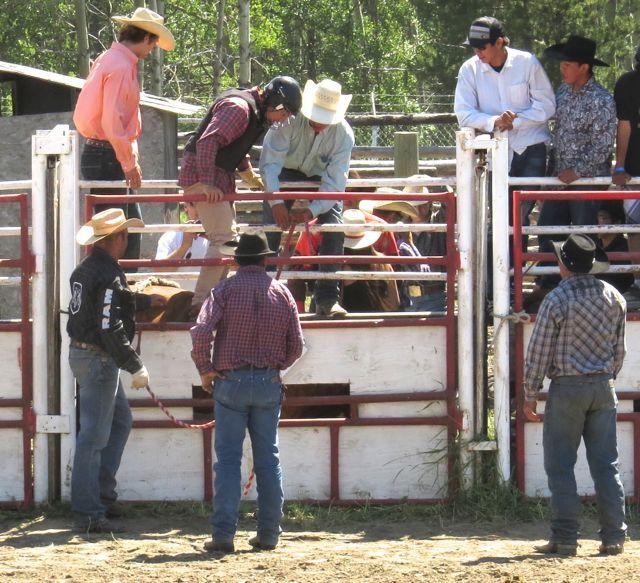 He's away!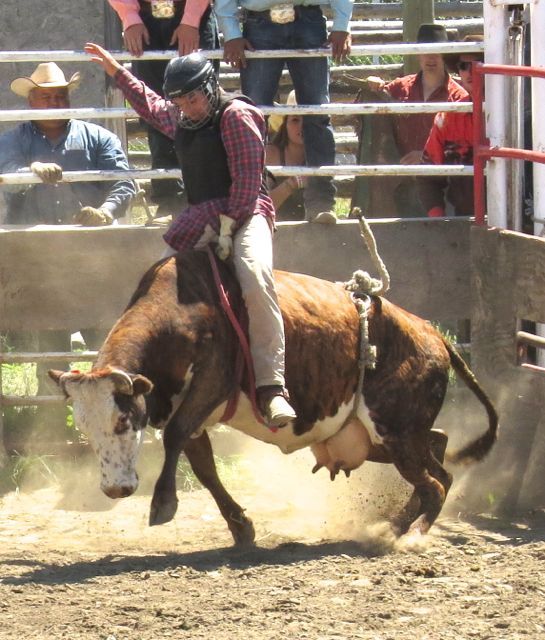 Four seconds later…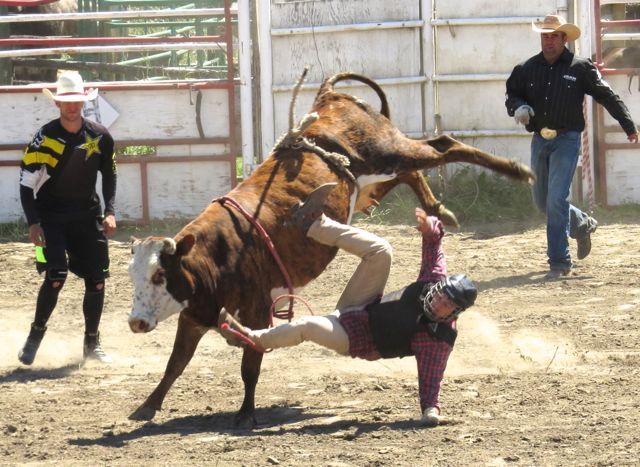 He lasted longer than some of the other contestants.  I could not persuade my volunteers to try it!
The last event is the bull riding.  Like the bucking horses, these animals are trucked from rodeo to rodeo.  Most of the time they lead a life of happy decadence, eating and sleeping.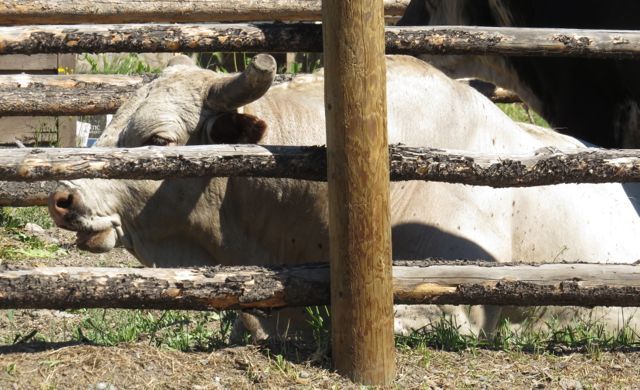 They have to put up with this annoyance for 10 seconds max!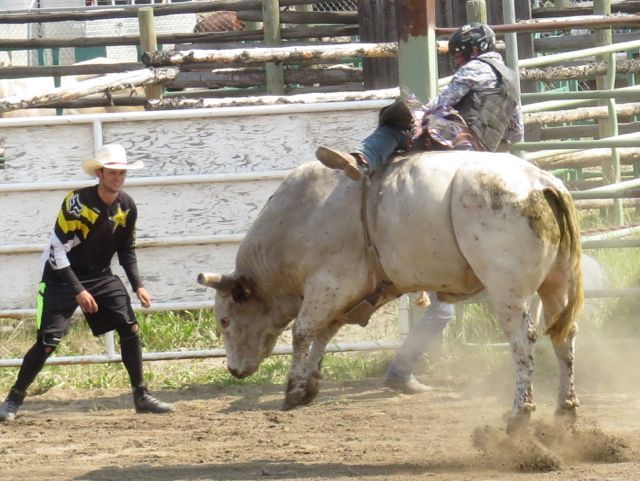 Then they trot off back to their corral.