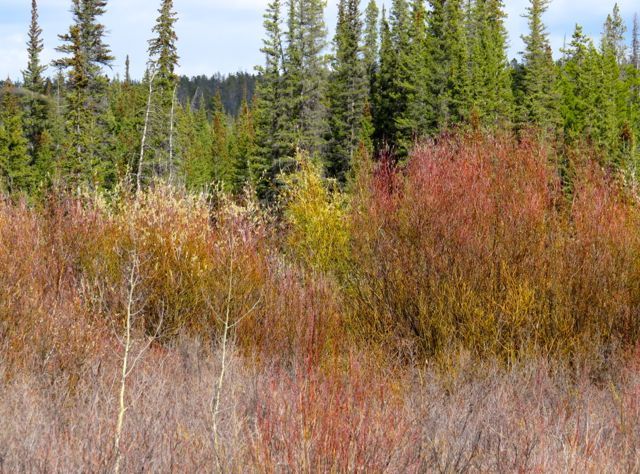 The variety of colour in the spring bushes is always amazing.
A pair of hooded mergansers is enjoying the open water on the ponds.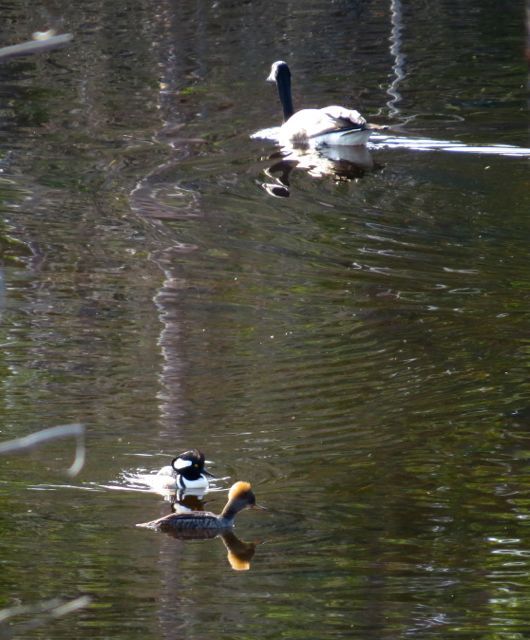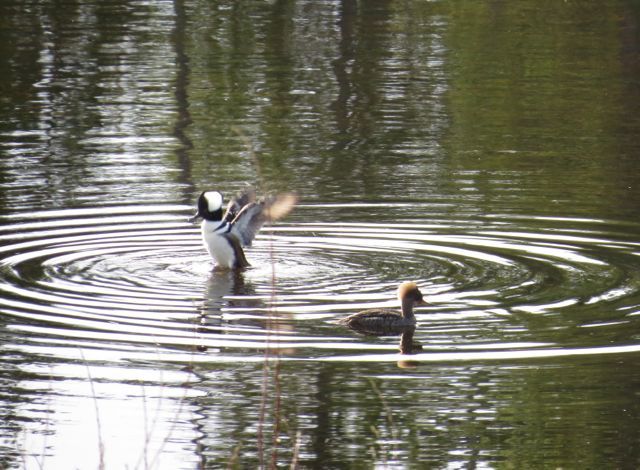 So is Harry!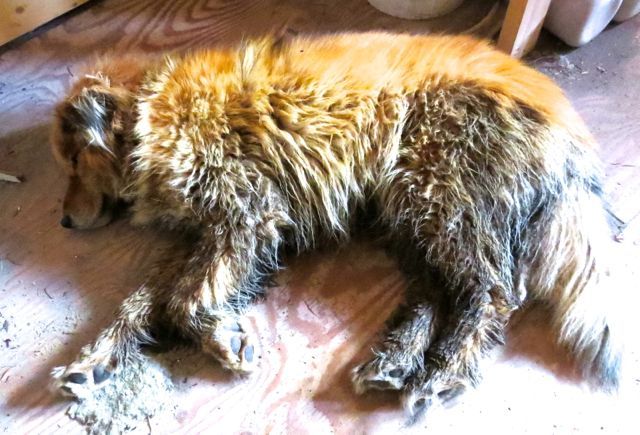 The very first green leaves are slowly appearing: dwarf birch is always the earliest.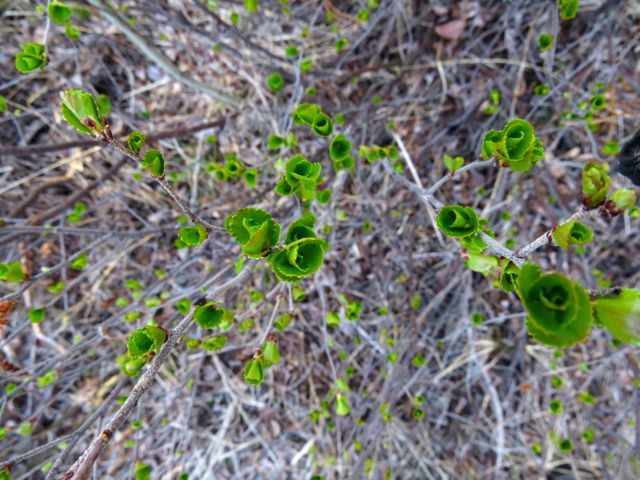 Altering the bay window was the next job.  I could not see the pond while sitting at the computer.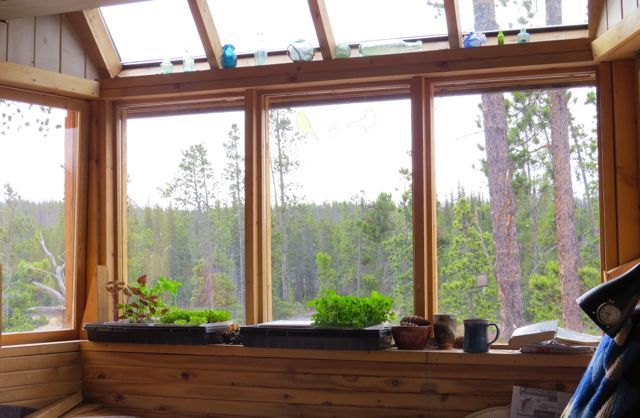 I designed the new cabin windows to fit the glass already in the bay window, and bought slightly longer ones for my house.I wanted to get the job done before the bugs got to be a problem. It rained all day.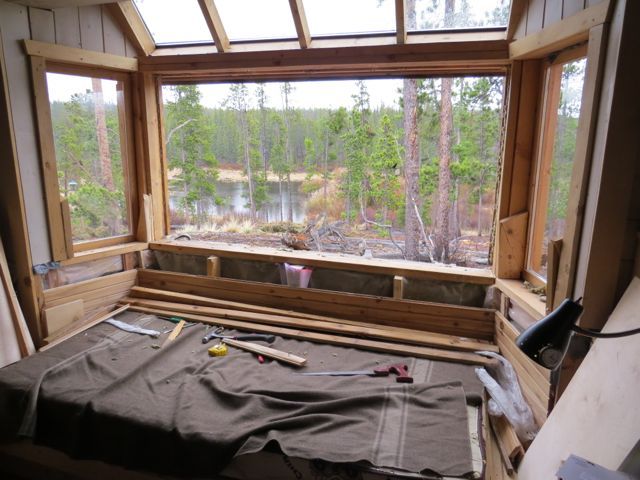 What a mess!  It was 2 days before I could sleep in my bed again.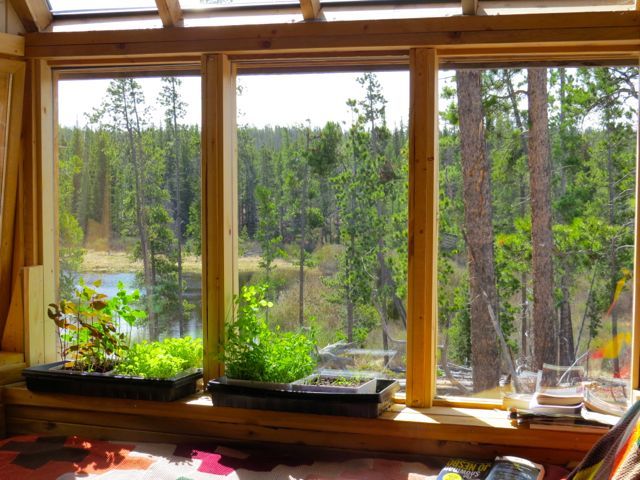 Immediately afterwards, my Precipice neighbour dropped off a couple of volunteers.  Mantas and Lina are from Lithuania!  (They are swatting bugs, but they are only the bumbling snowshoe mosquitos.)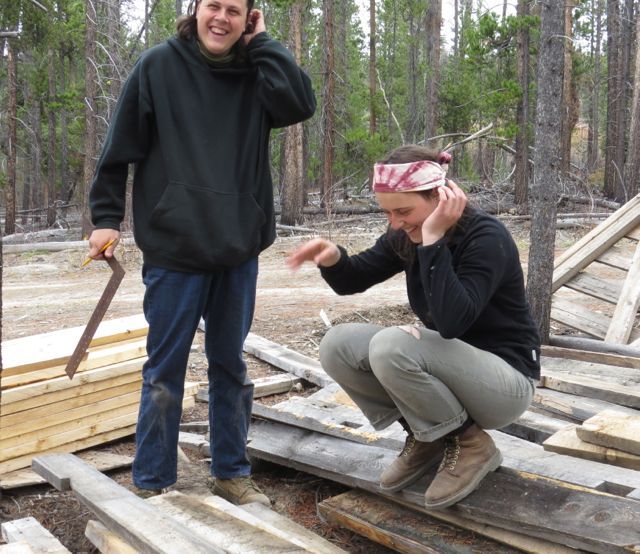 They have been excellent helpers.  Here, they are selecting 2 by 6s salvaged from the packrat palace to support the remainder of the floor.  They put in insulation, covered it with vapour barrier, then laid the boards.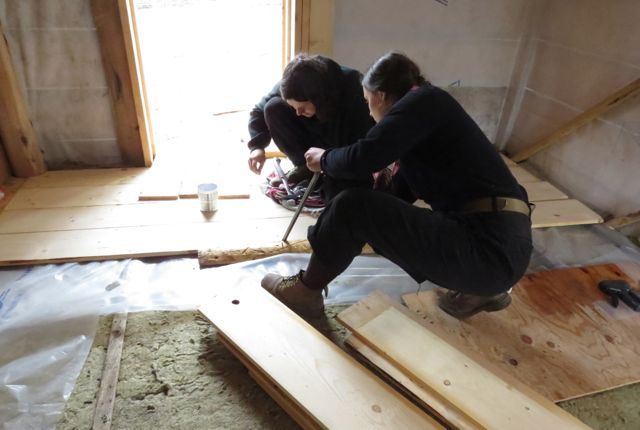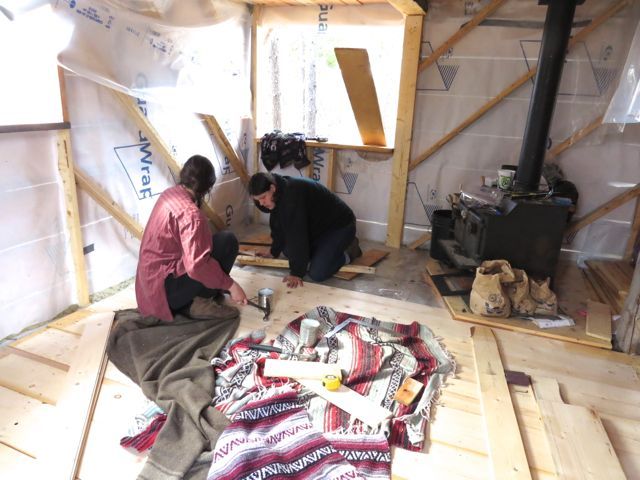 Then they put insulation into the walls and stapled vapour barrier on top of them.  Unfortunately, I have no lumber for the walls and cannot afford to buy any yet.  But we used the windows out of my house and installed them.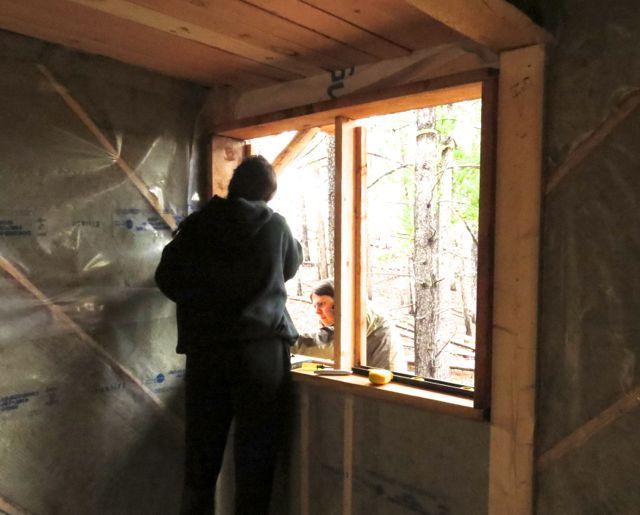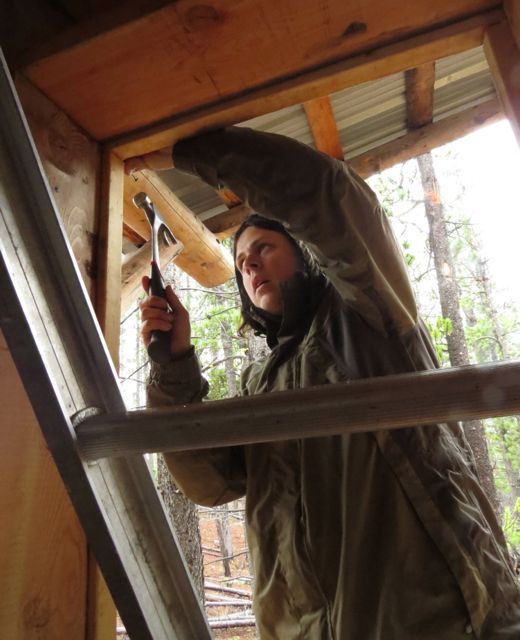 Finally I had somewhere to move the large and heavy objects out of the cabin that is for sale.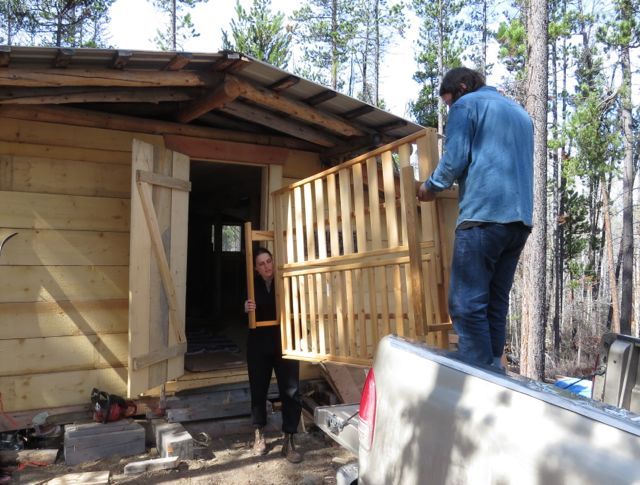 For several weeks now, three bulls have been hanging about my place.  Two black angus and a hereford.  I contacted the local rancher and he thought they did not belong to him but were feral ones that had been roaming around for a couple of years.  However, the ranch's cowboys made several attempts to round them up.  One day, while we were working on the new cabin, they rode into the yard.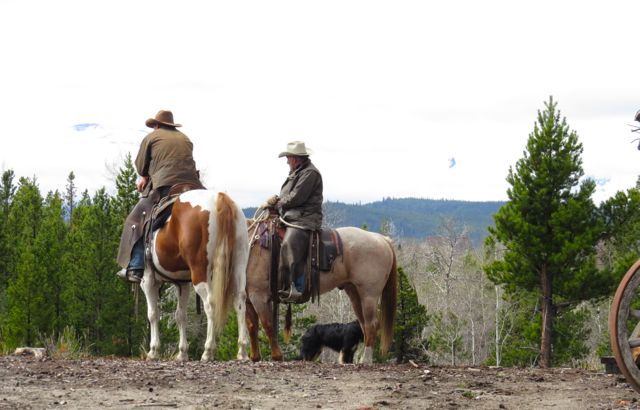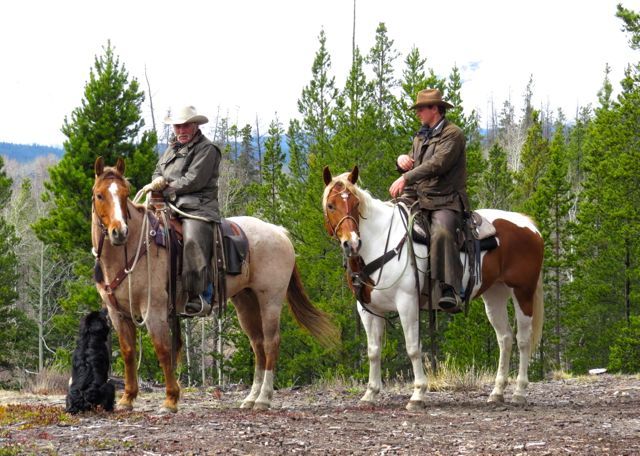 Then we learned that one of the "cowboys" was over here from Czechoslovakia for 3 months!  The three east Europeans had a good visit!